---
GAINESVILLE FLORIDA FAMILY PHOTO SESSION
Here is a peek into a fall family photo session with two adorable and identical three year old twin boys. Family Sessions with Andrea Sollenberger Photography are relaxed times where playful interaction and laughter are encouraged. By removing the stress and making it a fun experience for adults and children alike, natural smiles and genuine emotions unfold. Capturing these moments within relationships make beautiful family photos to be enjoyed for a lifetime.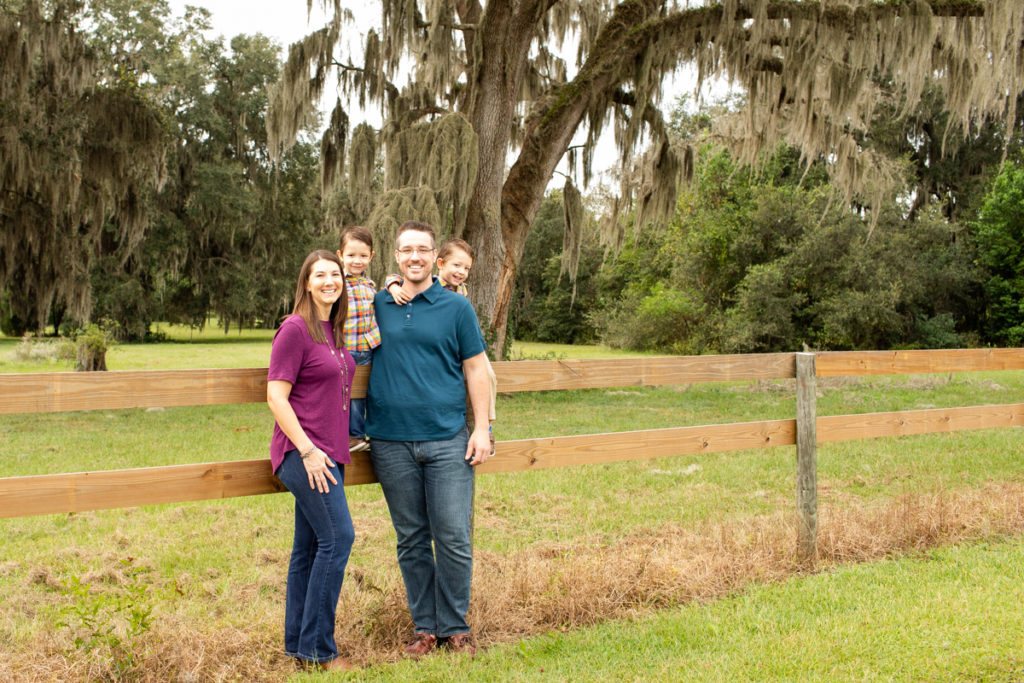 I feel honored every time clients hire me to photograph their families, year after year. I first photographed Mara and Shelby with their identical twins when as newborns the boys were just five pounds a piece! It was a blessing to celebrate this momentous time with newborn photos and to experience with Mara and Shelby their joy as new parents. It has been fun to watch Ollie and Xander grow and to capture these changes in photos at milestone sessions and family sessions. Here they are as one year old twins!  The boys are three years old already, and as you can imagine their fall family session was full of much action (some gallivanting actually!), laughter and fun!
LET KIDS BE KIDS AT FAMILY PHOTO SESSION
Mara wanted to have autumn family photos this year at a farm. We met at Horseshoe Farm in Alachua Florida and the fun began right away! It wasn't long before the boys saw an opportunity to run, and I was able to catch them hand in hand running through this field. With some gentle prompts (and bribes from Dad) they sat for photos, too. Sometimes Ollie was the leader, and sometimes Xander had a grand idea to try! With kids this age, I like to see what is of interest to them, because once they are interested we become fast friends and the genuine smiles and laughter begin. It is fun to see their little personalities and unique differences as identical twin boys.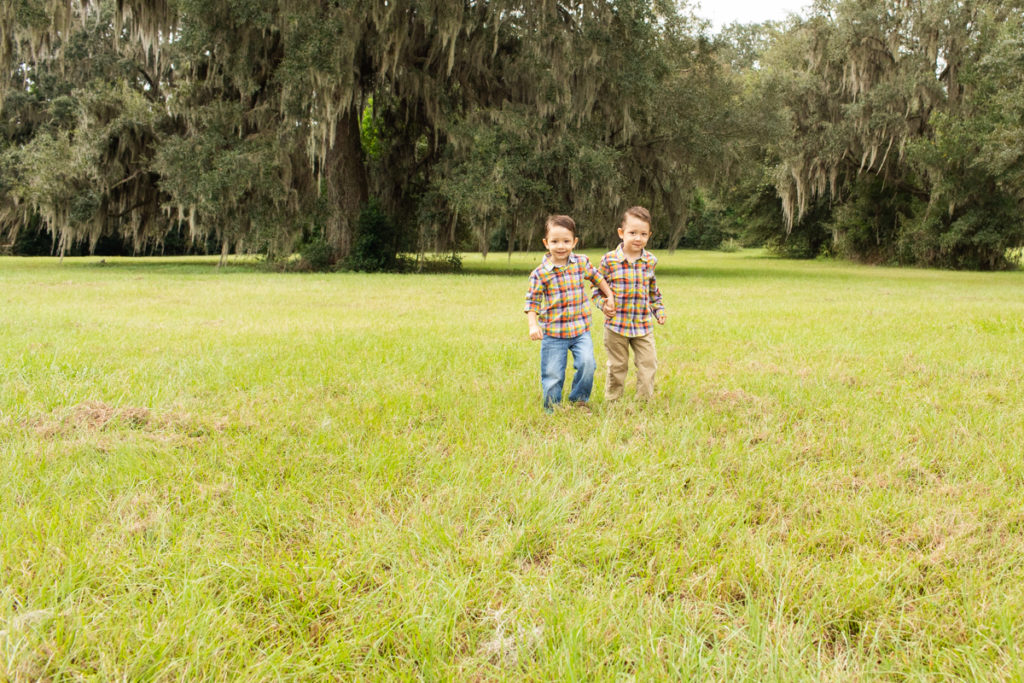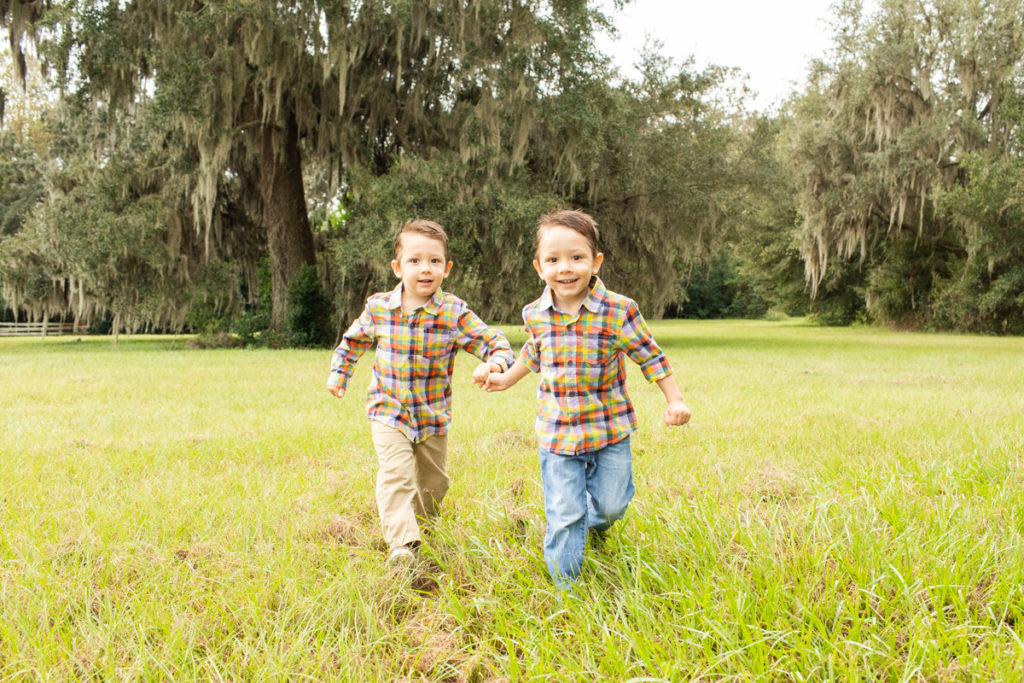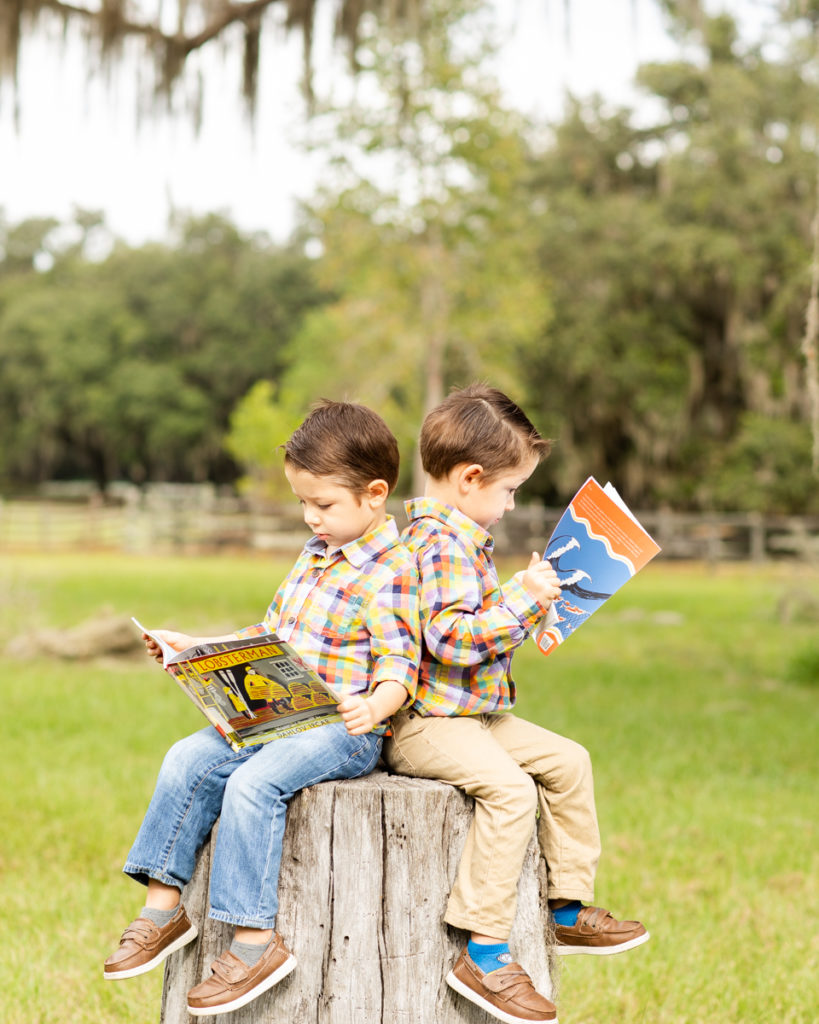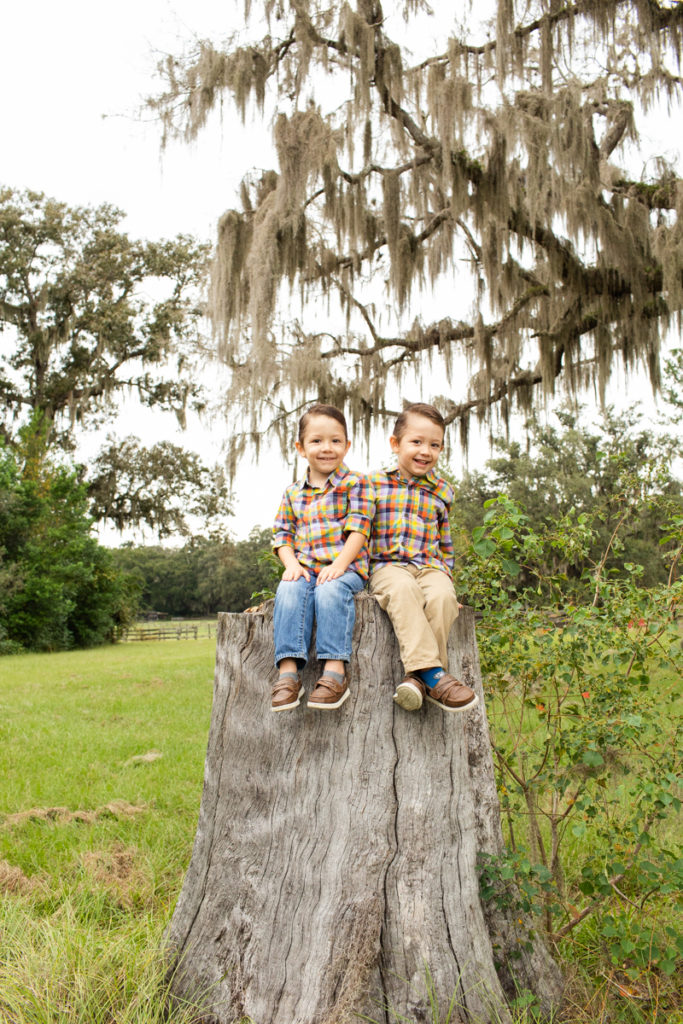 BEAUTIFUL FALL WEATHER GAINESVILLE FLORIDA
November is a lovely time for photos in Gainesville Florida. The heat is gone and the days are clear. We soaked in the beautiful fall weather at this family session, and parents and three year old twin boys had some good fun in the process!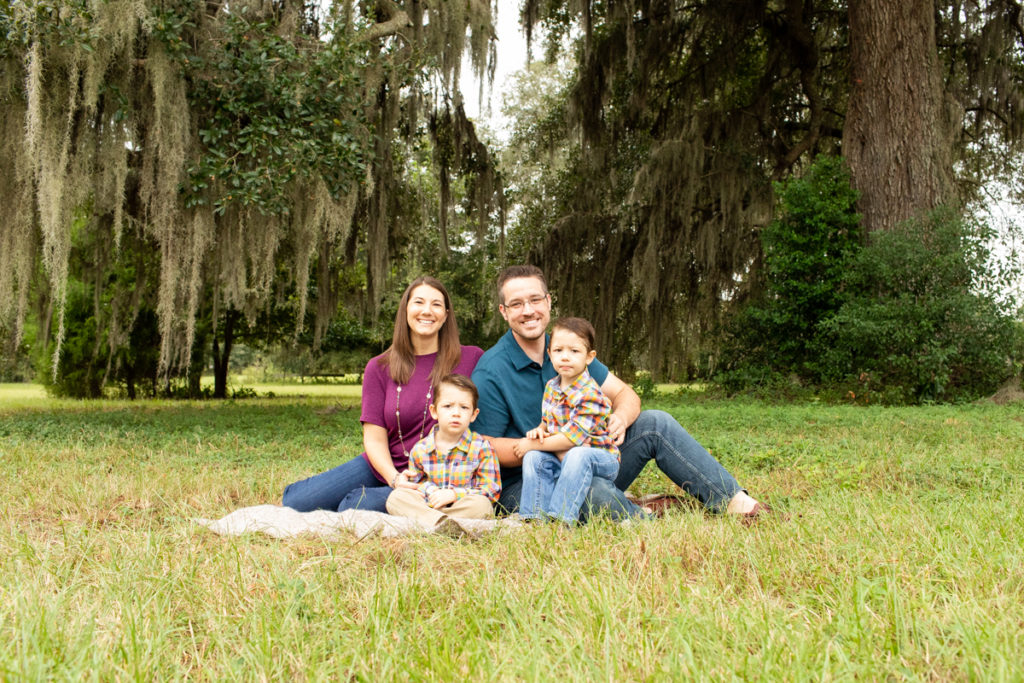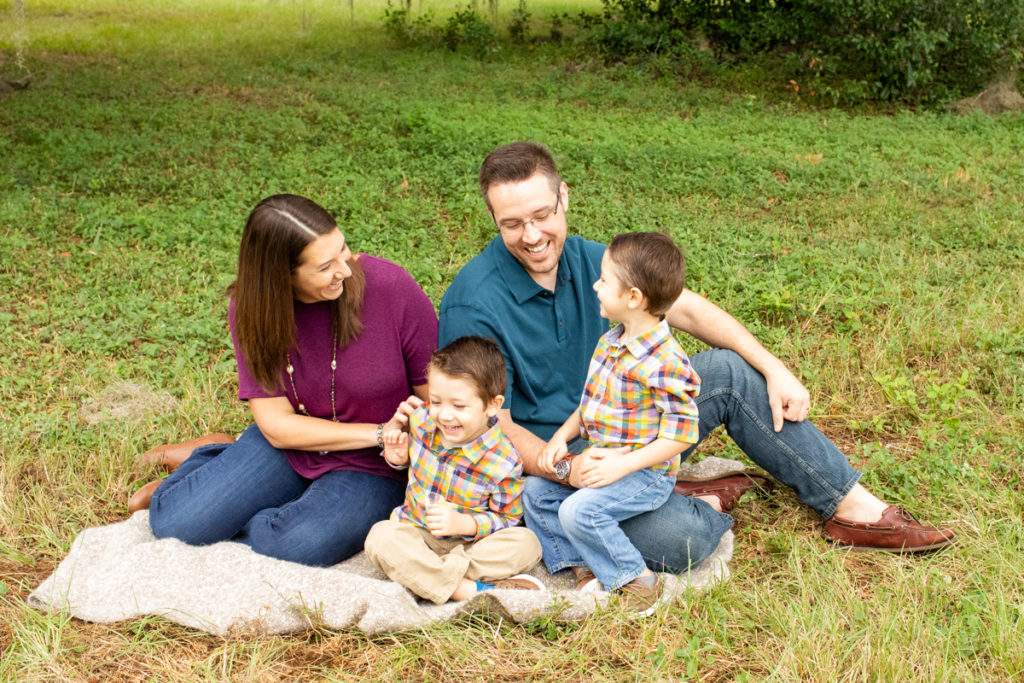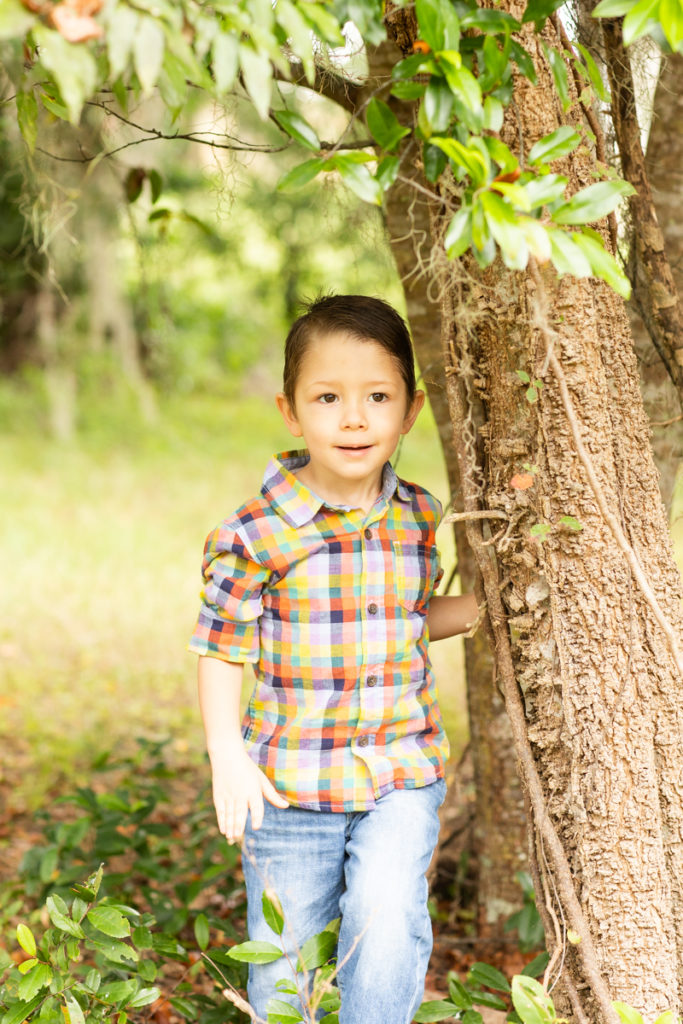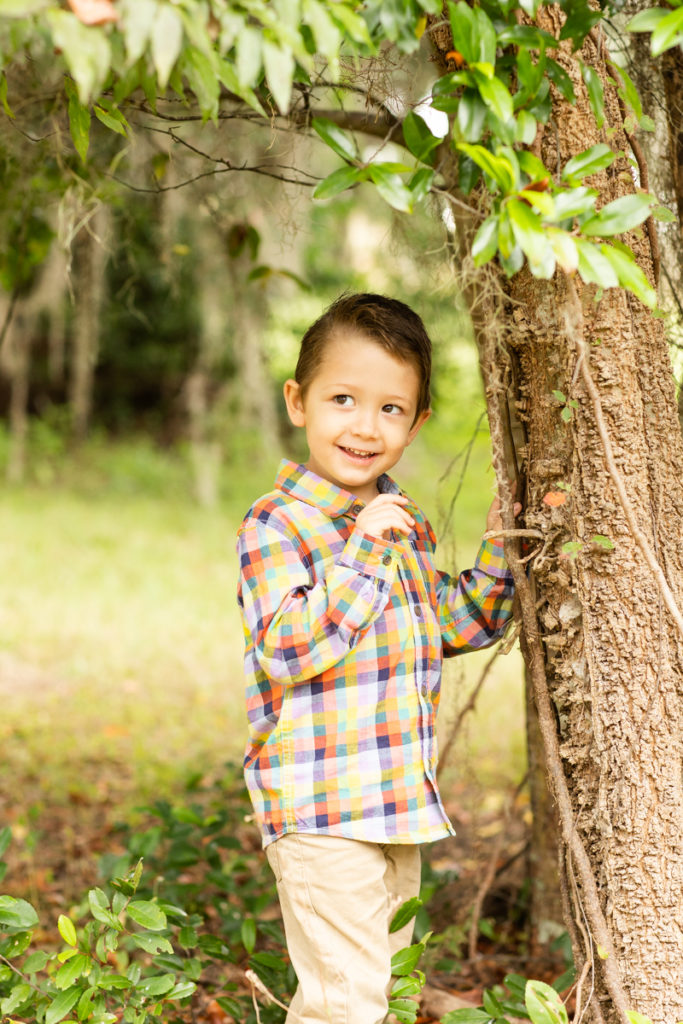 CAPTURE YOUR FALL FAMILY PHOTOS TOO!
I have been blessed to watch this sweet little family with identical twins grow, and the boys are growing up so fast! Take the time to schedule a family session this season so that you can remember this stage in your family's life. Photo sessions don't need to be a dreaded experience. With an outdoor session in a wide open area, some playful interaction and laughter, children feel at home and comfortable. And even dads find that photo sessions can be fun! (Right Shelby?)
If you are in Gainesville Florida and interested in family photography, I would love to create portraits that capture moments which your family will treasure for years to come.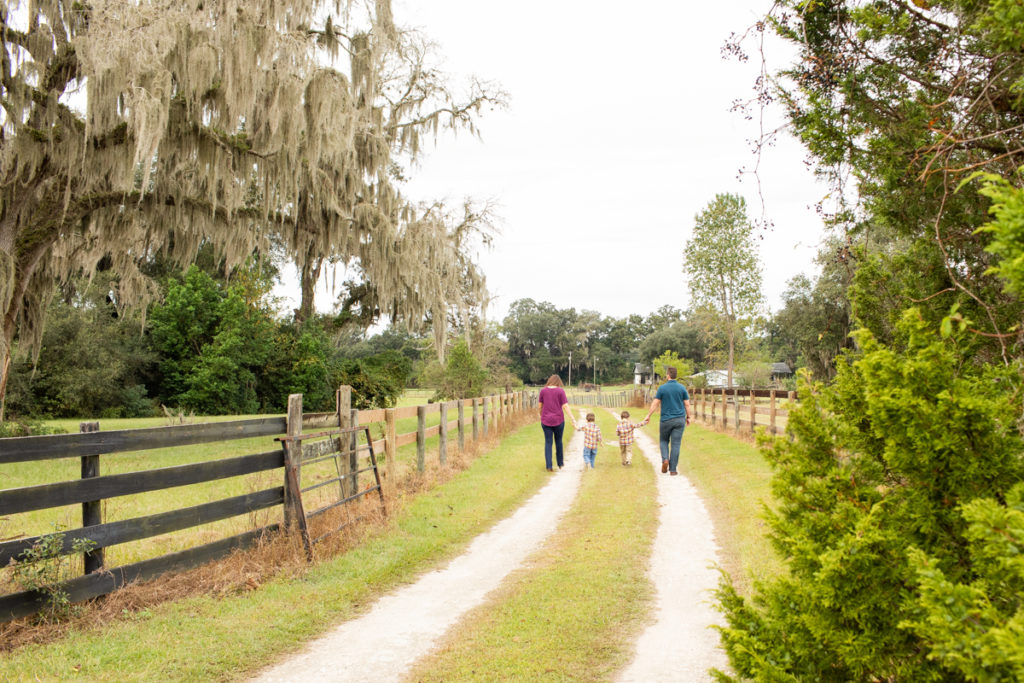 Looking for a Gainesville Florida Family Photographer? Fill out the contact form and let's chat.
Location: http://www.horse-town.com/horse-4310.html
Andrea Sollenberger Photography, Gainesville Florida Newborn Photographer, Newborn, Maternity, Baby, Child and Family Photographer