Christina & Jamie Wait for Baby | Maternity Baby Photographer FL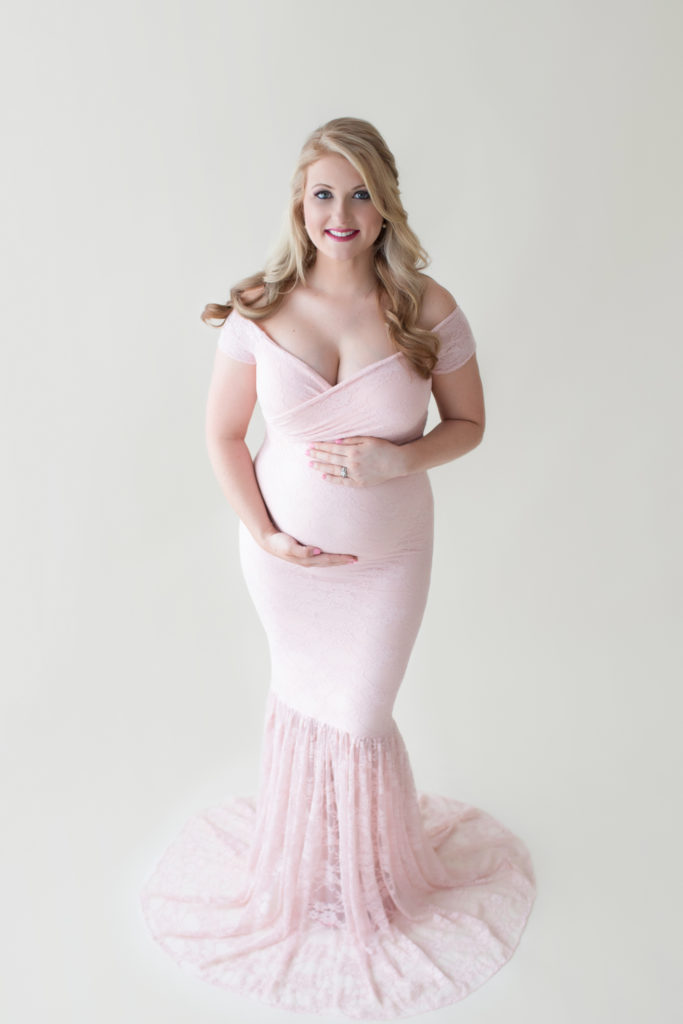 This time of dreaming, praying, waiting, until the miracle of your new baby is placed in your arms…these are moments for your family that you will want to remember forever with photos.
Maternity Photographer Gainesville Florida
The addition of a baby is the beginning of so many new chapters in your life. They are moments you've anticipated while waiting for baby to be born and they are memories that you will treasure.  Serving as Maternity Baby Photographer FL and capturing the love and anticipation of expectant parents is a joy and an honor. Meeting beautiful women, devoted dads, sharing their excitement with beautiful maternity images, and telling their family story in photos are all favorite parts of my job.
Boutique Photography Studio Maternity Gowns
Christina came in to see Andrea Sollenberger Photography studio long before her maternity session. She wanted to check out the maternity gowns and skirts and dresses that I have available for maternity photo sessions. Though she currently lives in Orlando FL, she spends time visiting family in the Gainesville FL area. She chose Andrea Sollenberger Photography because of referrals from her Gainesville friends. Good client referrals are powerful! Glad that she chose us to be her Maternity Baby Photographer FL, and we got started right away.  Her visit was early because she wanted to begin planning.
Christina had decided that she would like to coordinate her maternity and newborn photo sessions with the same color scheme. These, she decided, would be from a color palette that would look great as photography wall art as she decorated her home. The studio wardrobe includes a beautiful collection of maternity gowns in a variety of color palettes, styles and sizes. It was easy to find the gowns that Christina was describing, and she was pleased to see that the maternity gowns and dresses in our studio are offered as part of her studio session. With so many expenses approaching, pregnant moms are always glad to see the selection of a maternity gowns available in the studio wardrobe for their maternity sessions. One less expense for mom and dad to worry about.
Maternity Photos and Posing
My clients will often ask me as a maternity photographer Gainesville FL if they can bring their man along to the session for some couple photos together, and my answer is an absolute Yes- Please! I love catching images of mom and dad together as they look forward to this journey into parenthood. They are on this path together, and very soon there will be another family member to consider, a baby in their arms, and then a little one walking beside them. This is their own family story.
Expectant parents may feel that they will not look good in front of the camera, but professional posing and directing is provided to make you look your best you! Simple and elegant. Christina and Jamie's love is evident in their photos, and they made lovely and classy photos. Very soon they will be able to see and hold and smell their little newborn, and they will be parents forever. A forever relationship.
Christina's photos show off her perfect baby bump. The maternity shape is one to be appreciated for the strength of women and the beauty of their shape. This pink lace gown flatters her shape and her beautiful belly. During these nine months expectant moms are growing in a relationship, a love that grows deeper while waiting for baby to be born. Pregnant women are about to meet a brand new baby who will change their lives. You can read this love and excitement on Christina's face. Many have called it a glow, and to capture that beautiful glow that others see will become a treasured memory for every mom.
Maternity Photos Tell Your Love Story
Maternity pictures describe in photos the love that you felt before your baby was ever born. A maternity photo is that love letter to your unborn baby. One day these photos of you treasuring your little one while baby is still inside your belly will communicate to your child a strong message. She will know he was loved from the start. Your love for her was captured before she was ever been placed in your arms. Gazing down at your perfectl pregnant belly, whispering sweet messages to her, sharing this moment now and for all time. Maternity photos say that this little life is already loved and celebrated before their birth.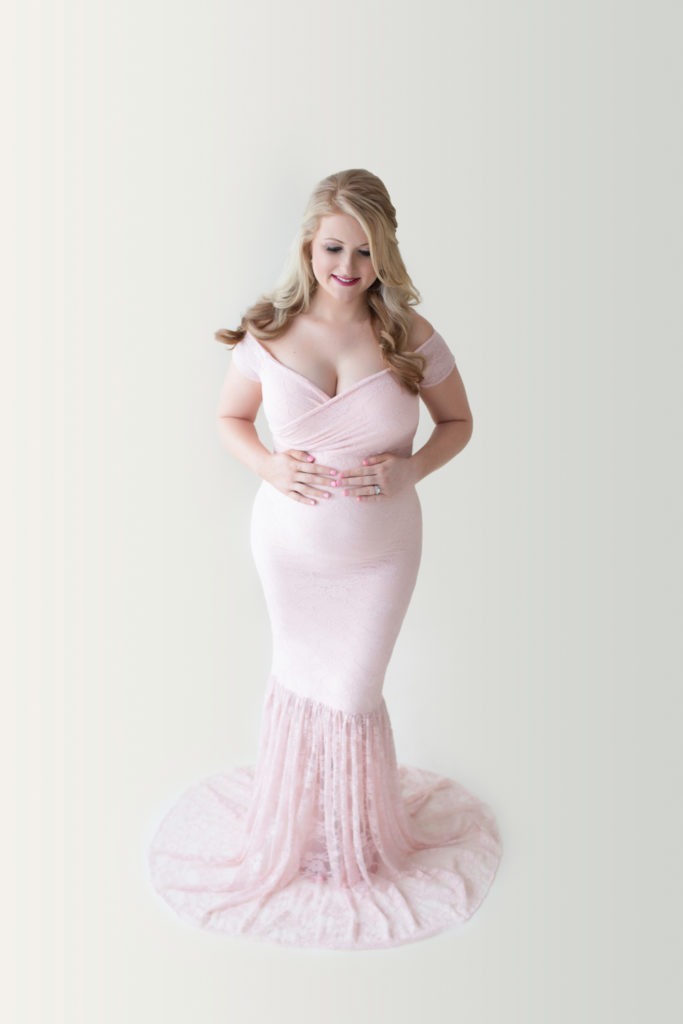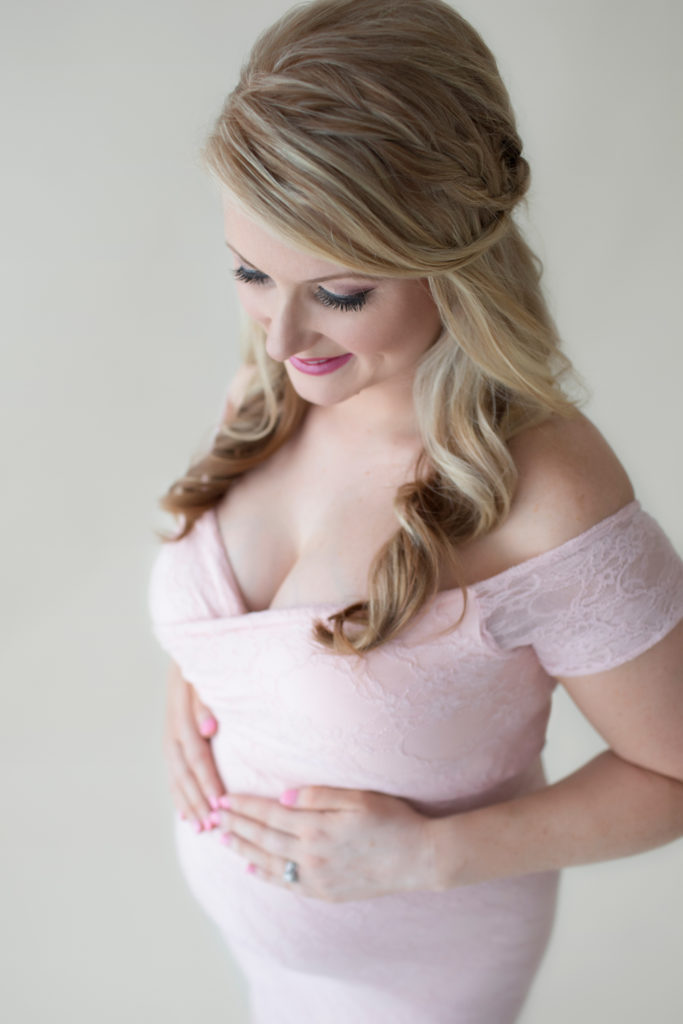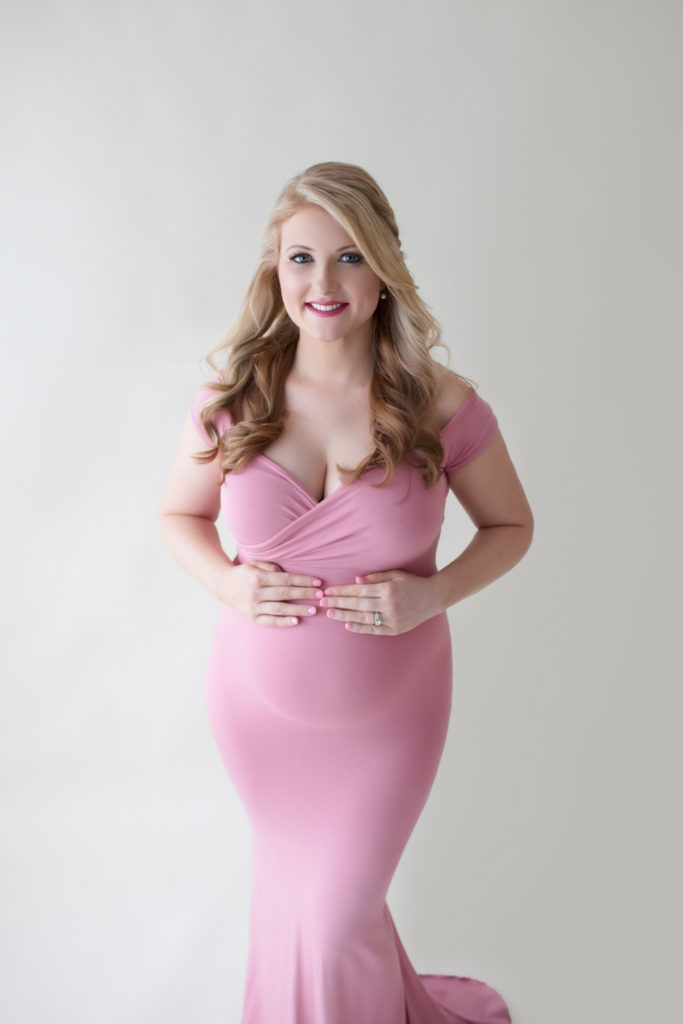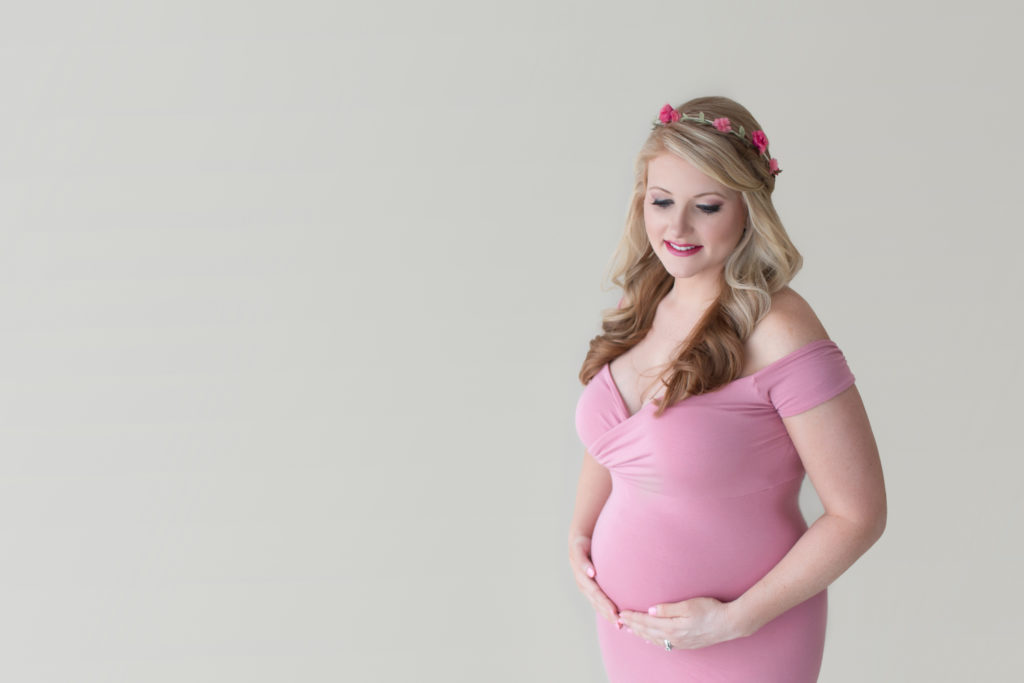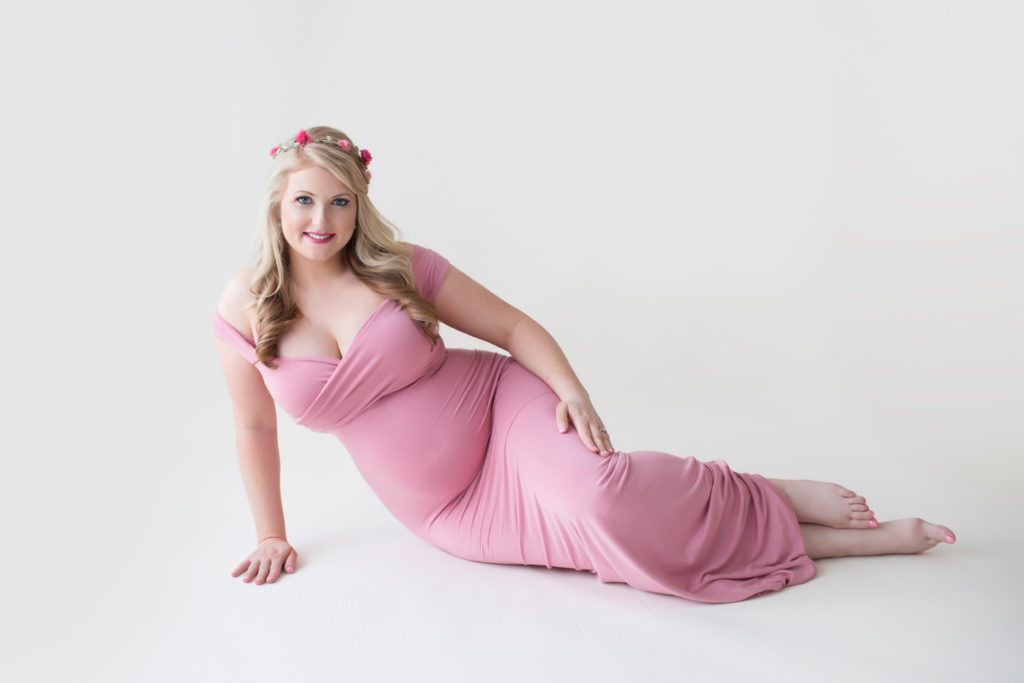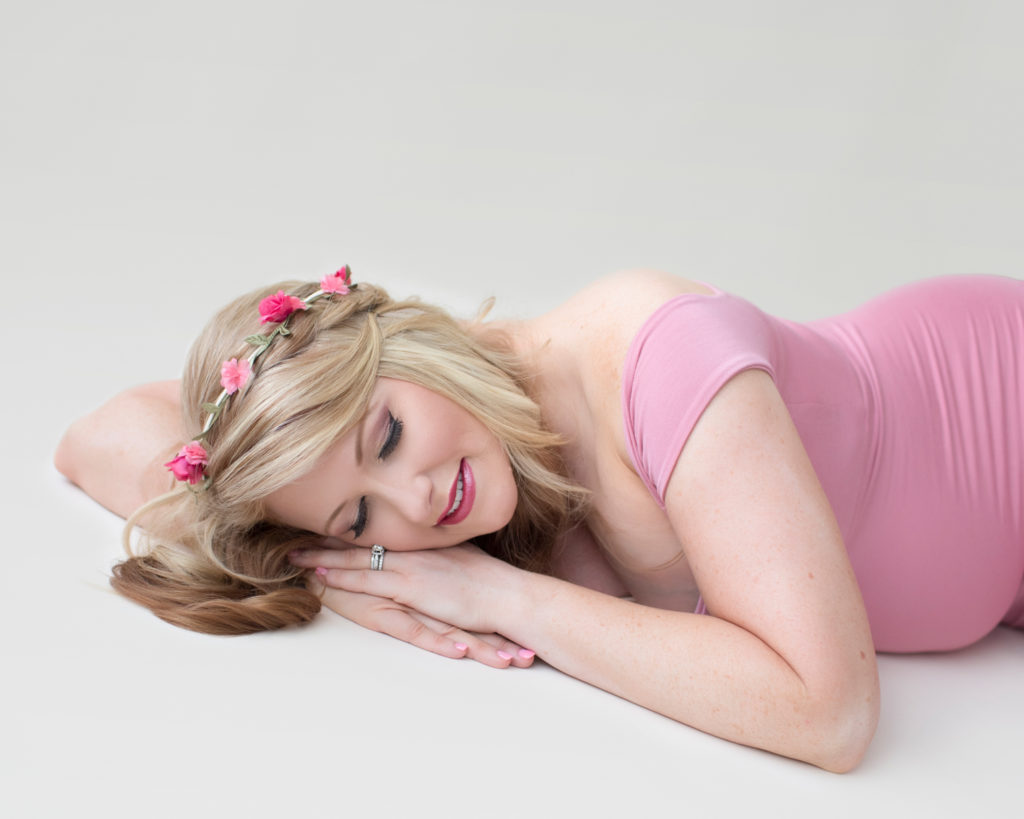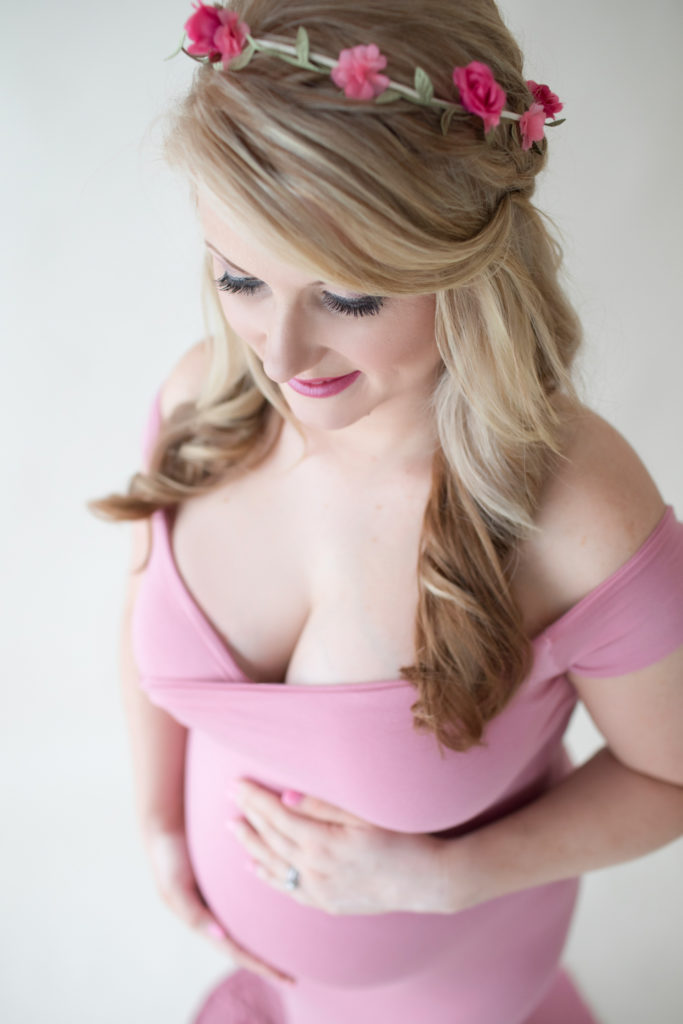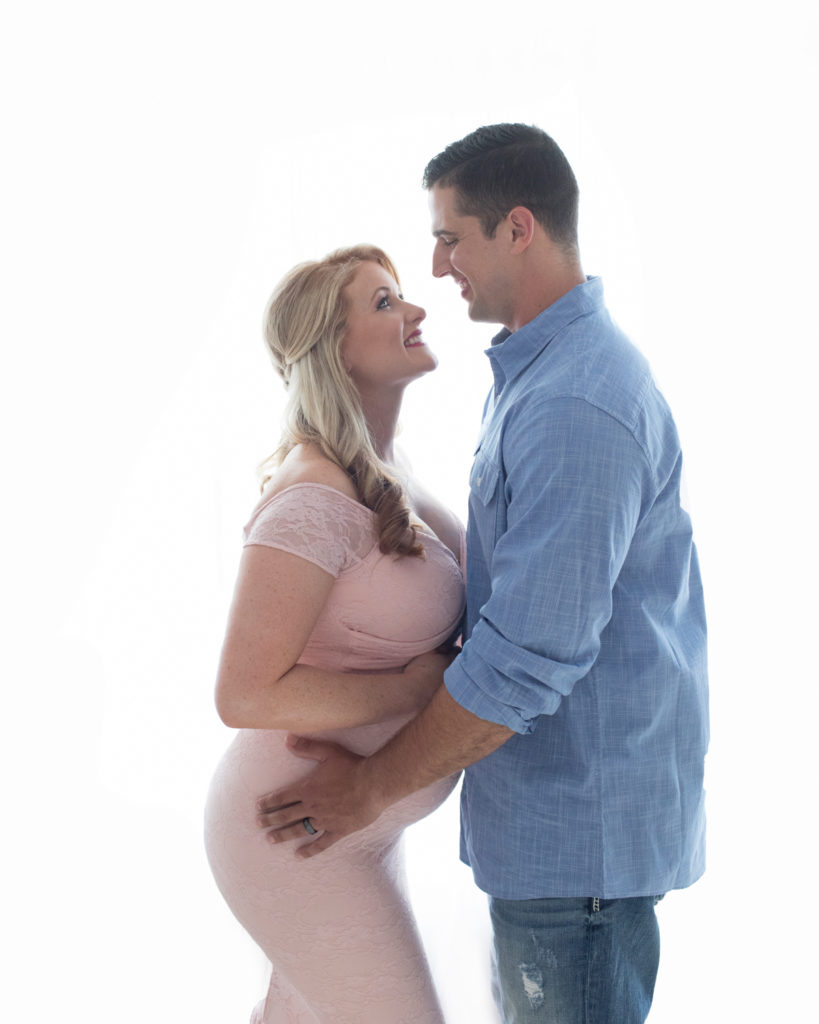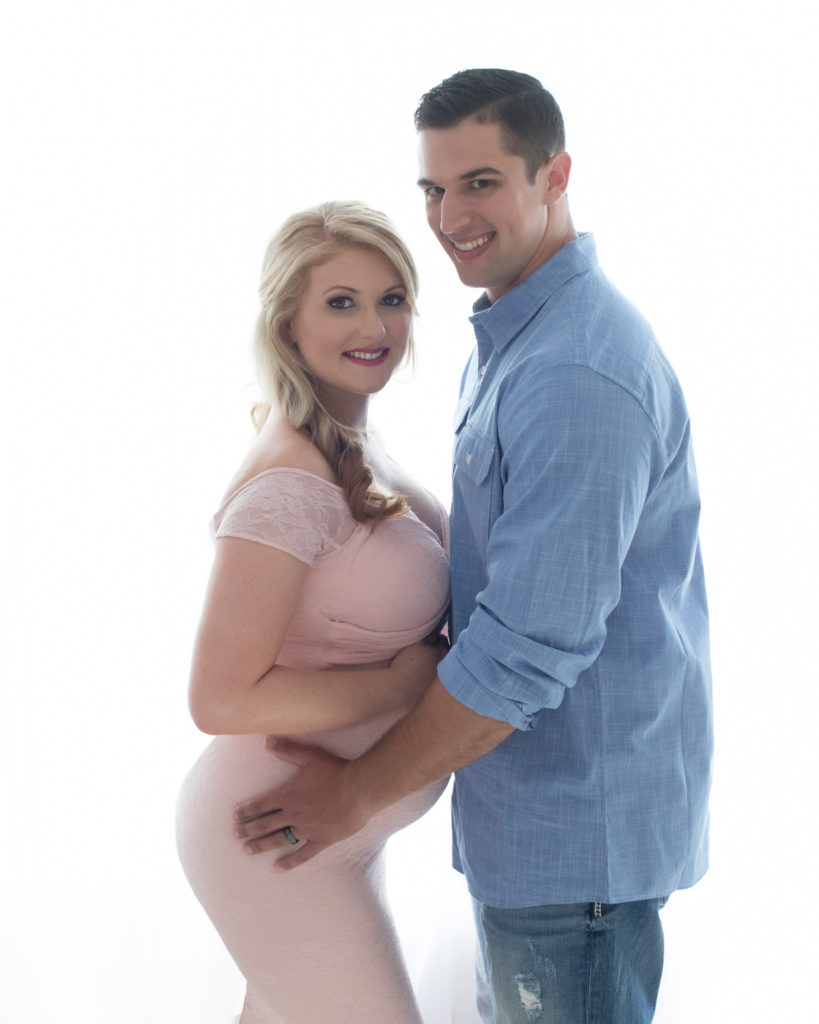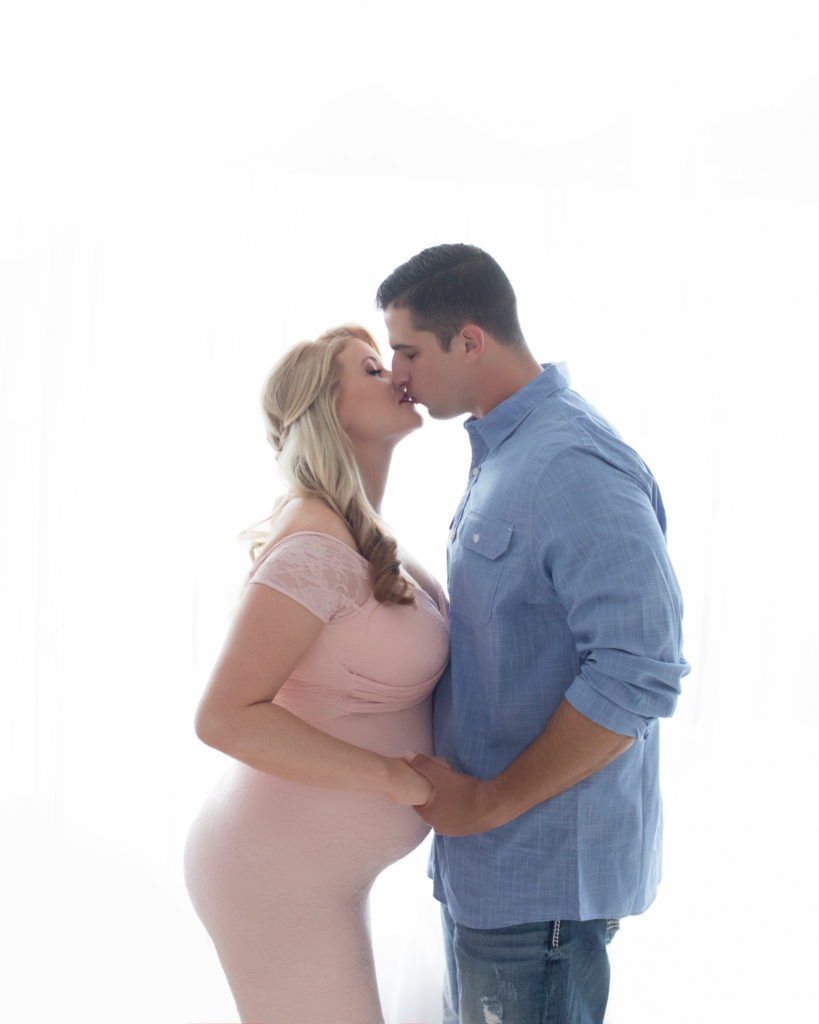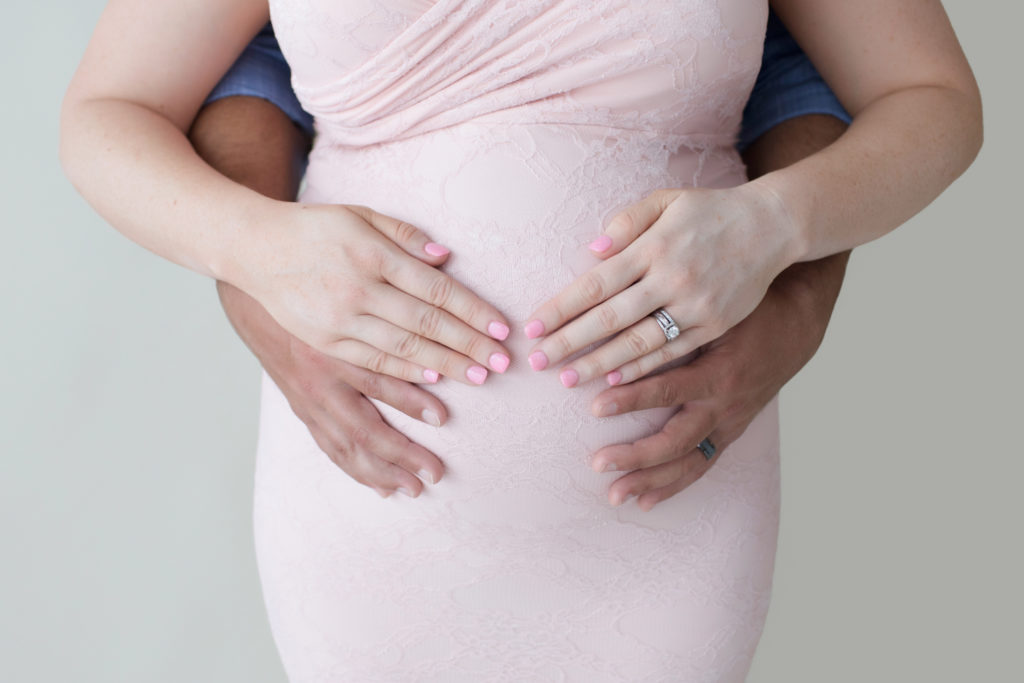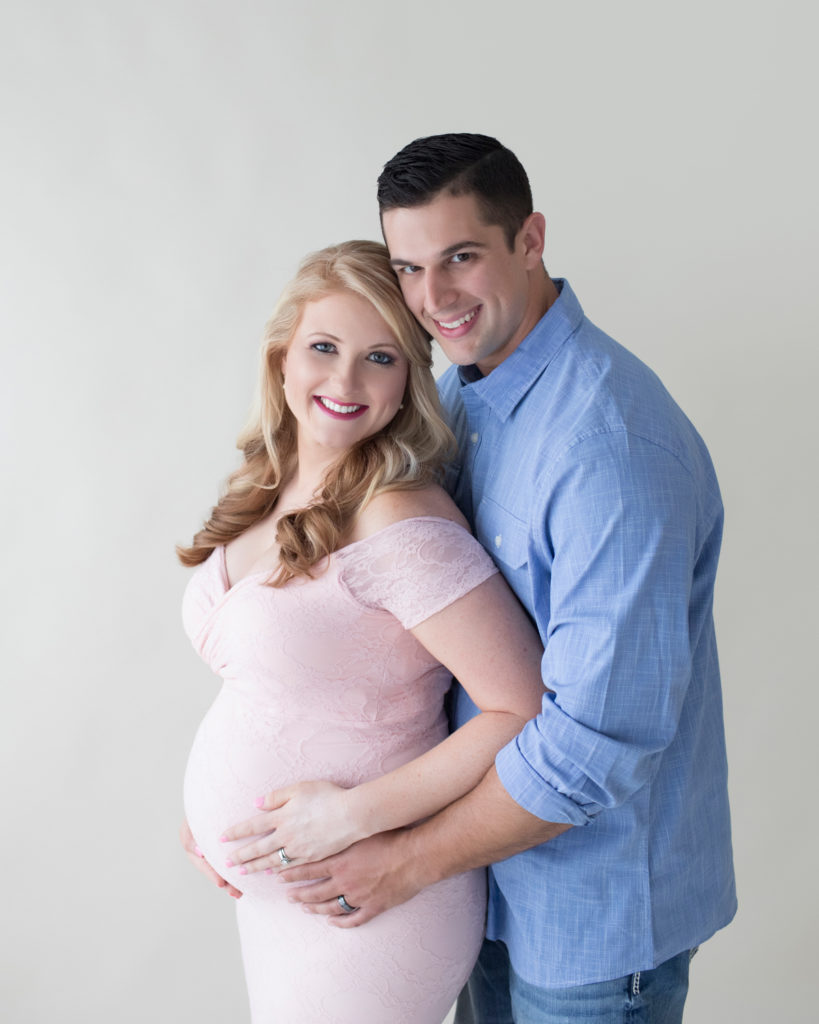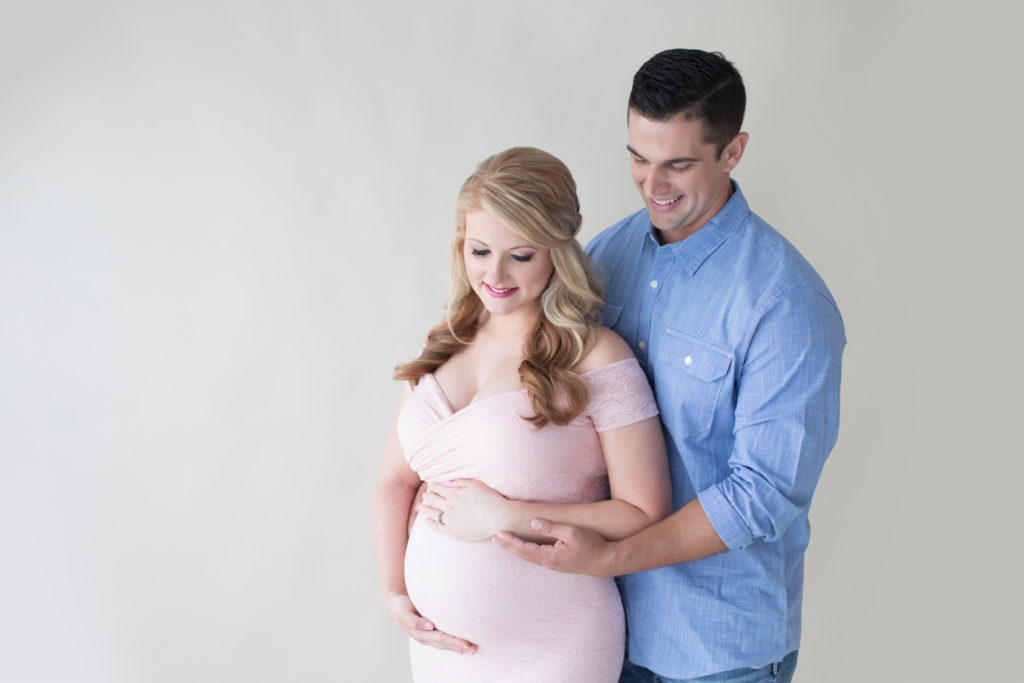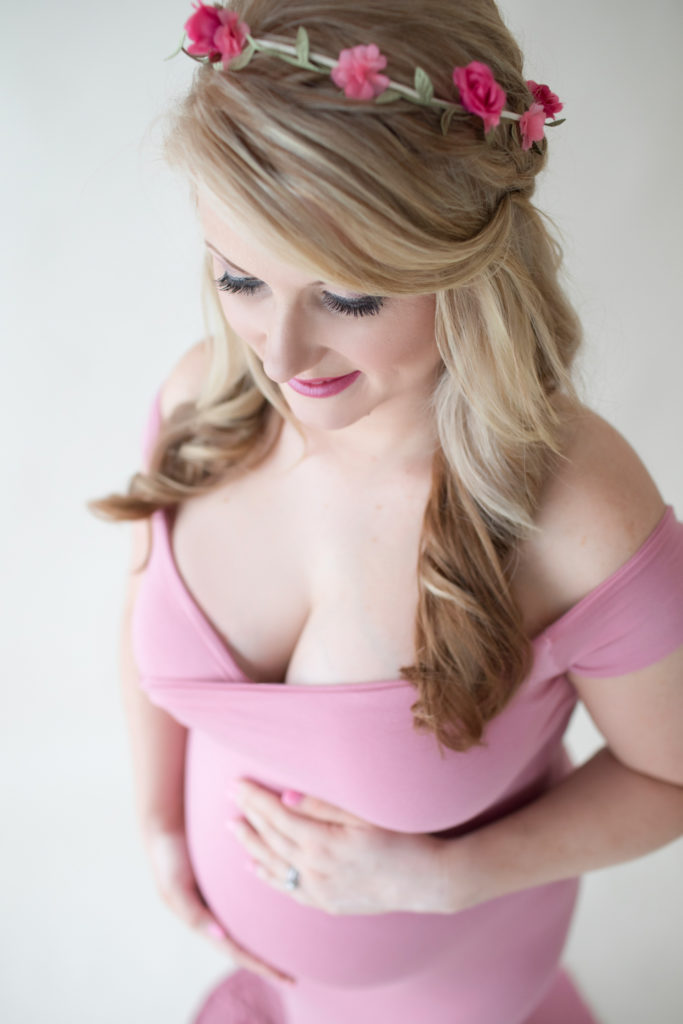 It was an absolute honor to be Christina's maternity photographer Gainesville FL, coming to me from Orlando FL. I would love to chat with you, too, if you are considering in studio maternity photos or maternity images at a beautifully lit outdoor location. Feel free to call me at 213-1250 or contact me.
Maternity clients of Andrea Sollenberger Photography are always welcome to use the maternity studio wardrobe during their maternity session. A maternity photography session is a way to capture the beautiful maternal glow and the joy of anticipating a baby who will soon be in born.
Maternity Gown-  https://www.sewtrendyaccessories.com/ 
Andrea Sollenberger Photography, Newborn Photographer FL in Alachua, Florida, Newborn, Maternity, Baby, Children and Family Photographer