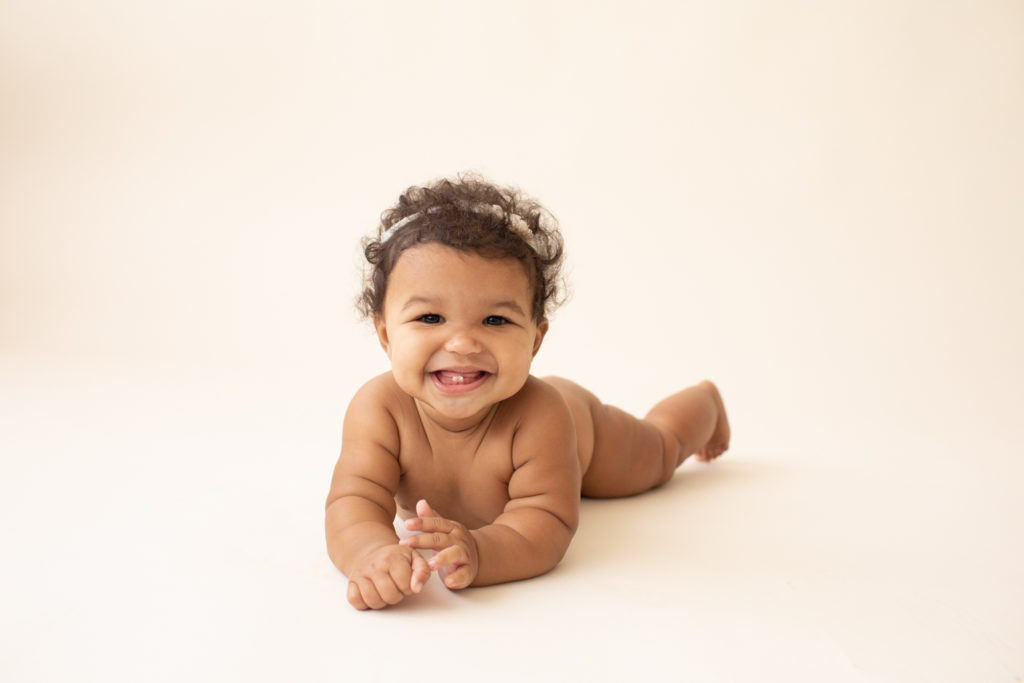 CHILD PHOTOGRAPHER GAINESVILLE FL
Hello! Thank you for visiting Andrea Sollenberger Photography. I am a Child Photographer FL with a dedicated photography studio in Alachua. I know how much photographs mean to families, and I love capturing all of the ages of your child's growth from their birth through each baby milestone with child photography.
BABY MILESTONES
Pushing up, crawling, sitting up, standing, walking, and celebrating their first birthday, these stages pass quickly and are important to capture in photos. Being a part of these special moments by through newborn and child photography is my honor and a privilege. My goal is to make your special moments into beautiful photographs so that your memories can be easily remembered. Here is a little peek into my recent Baby Milestone Session with this adorable Sara.
Six Month Sitter Milestone Session
Mom Lacy who lives in Gainesville, FL contacted Andrea Sollenberger Photography to be her Newborn Photographer Gainesville FL last winter and we had a wonderful newborn session. She was in touch again this summer for child photography of her little girl Angel. I am always so honored when clients enjoy their experience, choosing me for repeat photo sessions, and trusting me to capture these special moments in their family's life. Lacy brought Sara for both newborn and baby milestone photography. I remember how this baby was a delight for her newborn session as she let me photograph all the baby details so that her parents could remember single every one of them in pictures. Now, sitting and crawling and so friendly, Sara shows her cheerful and happy six month baby personality. It was not hard to get her to smile. Her smiles were contagious and she had all of us laughing out loud!
Those Soft and Squishy Baby Rolls!
As you can see, Sara has soft baby skin and squishy. She is fun to hold and so soft and squichy! Her baby rolls are absolutely adorable from every angle. She was a doll to work with and made my job as photographer so easy! It was fun to play with her, to pose her on her belly pushing up, crawling towards up and sitting, and to make these photos. Child photography gives parents a look back at the personalilty traits that begin to show up at an early age. Sara's playful glance over her shoulder at the camera she shows her curious personality and her friendliness with people. And she shows us her first two teeth with that big smile.
I just loved the way Sara smiled and looked at me, posing like a pro in this wooden bowl stuffed with a colorful quilt. She entertained us with those giggles.
Her little white cotton dress and matching bonnet is a homemade set sewn by her grandma 10 years ago and which was worn by her two older sisters for their 6 month milestone sessions. It was very special to grandma and mom Lacy to also have Sara professionally photographed with this homemade family dress and bonnet during this session!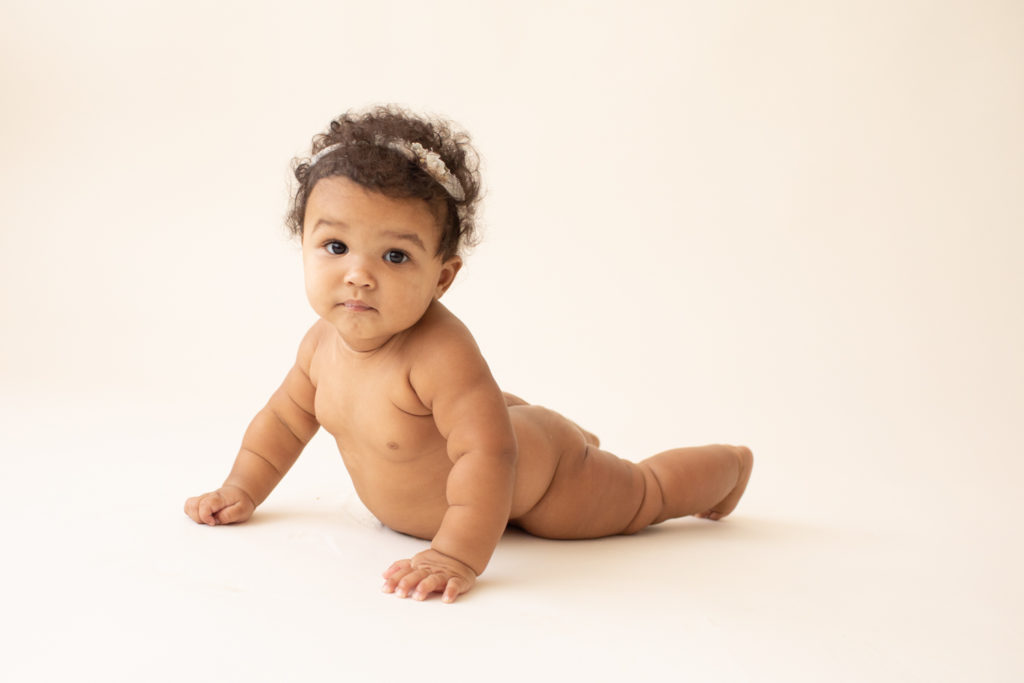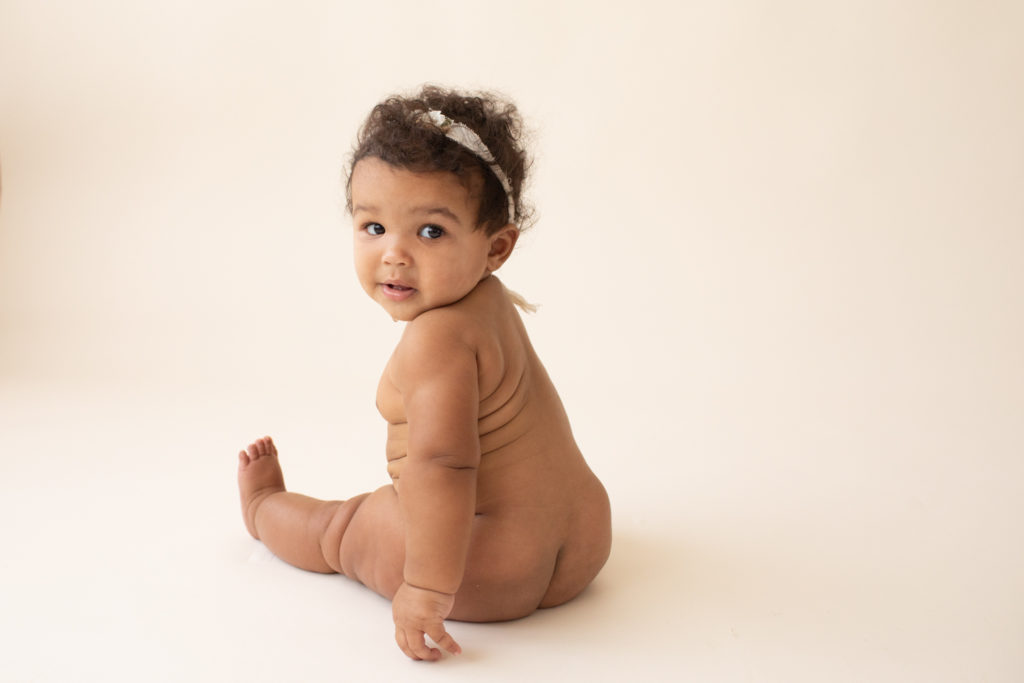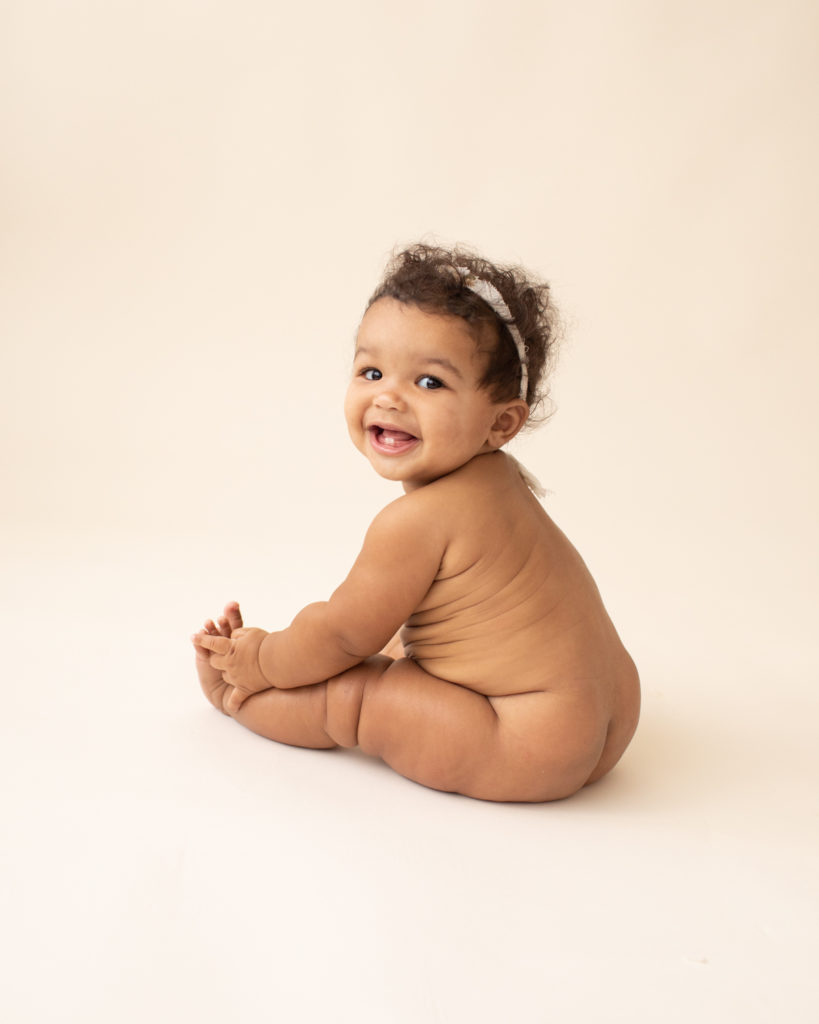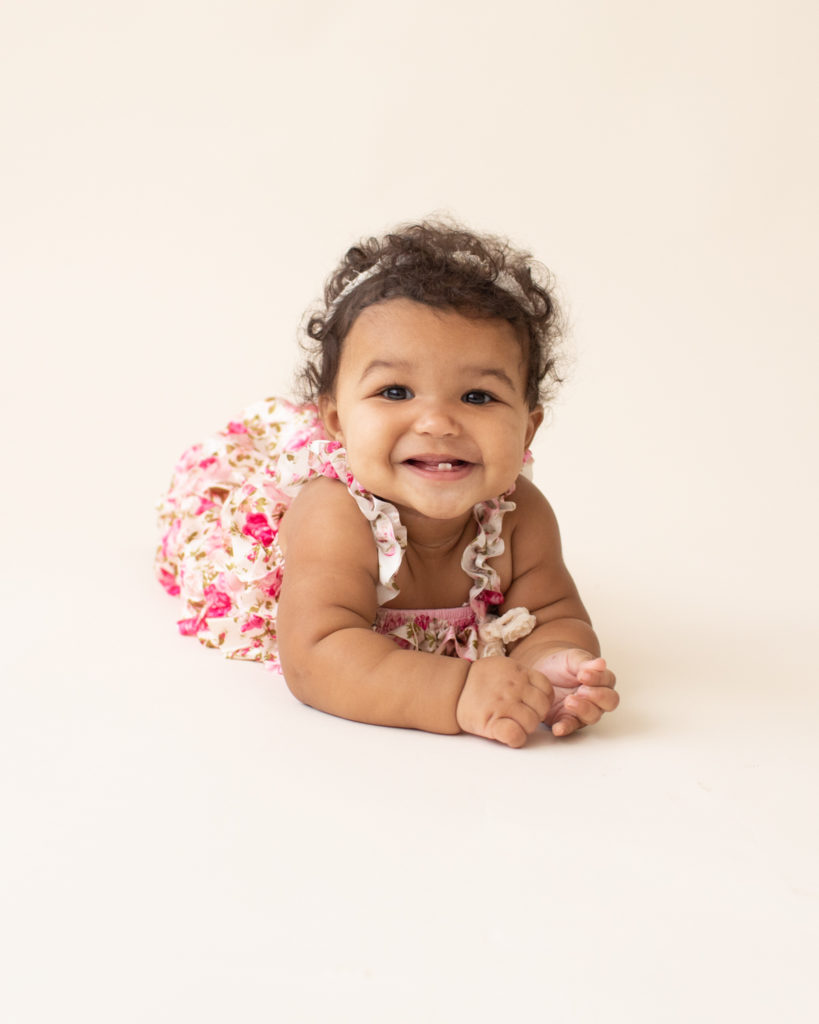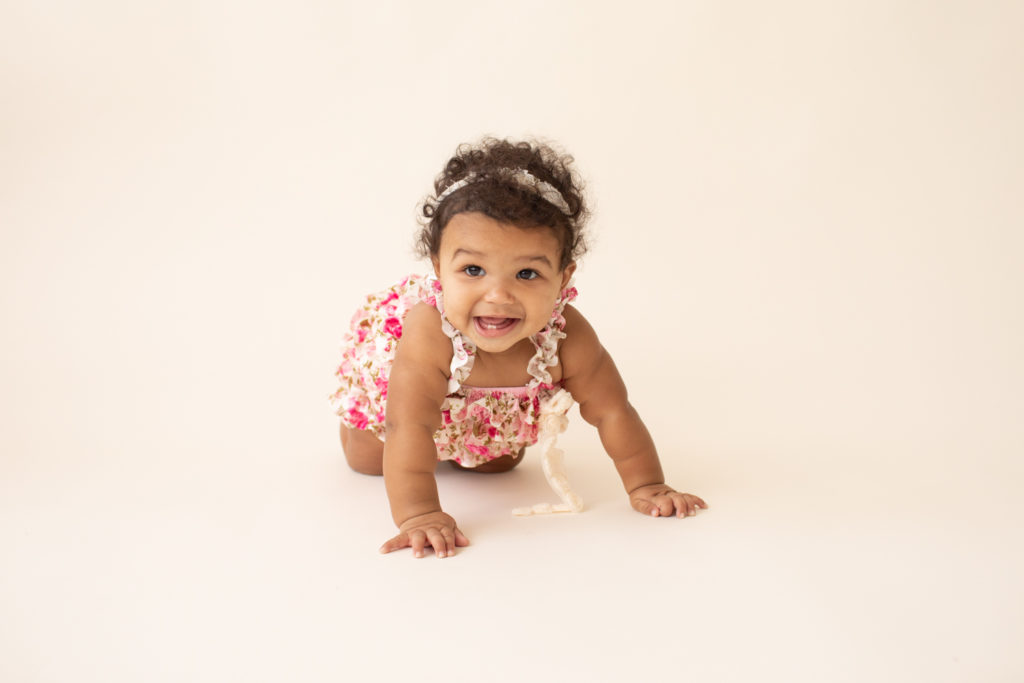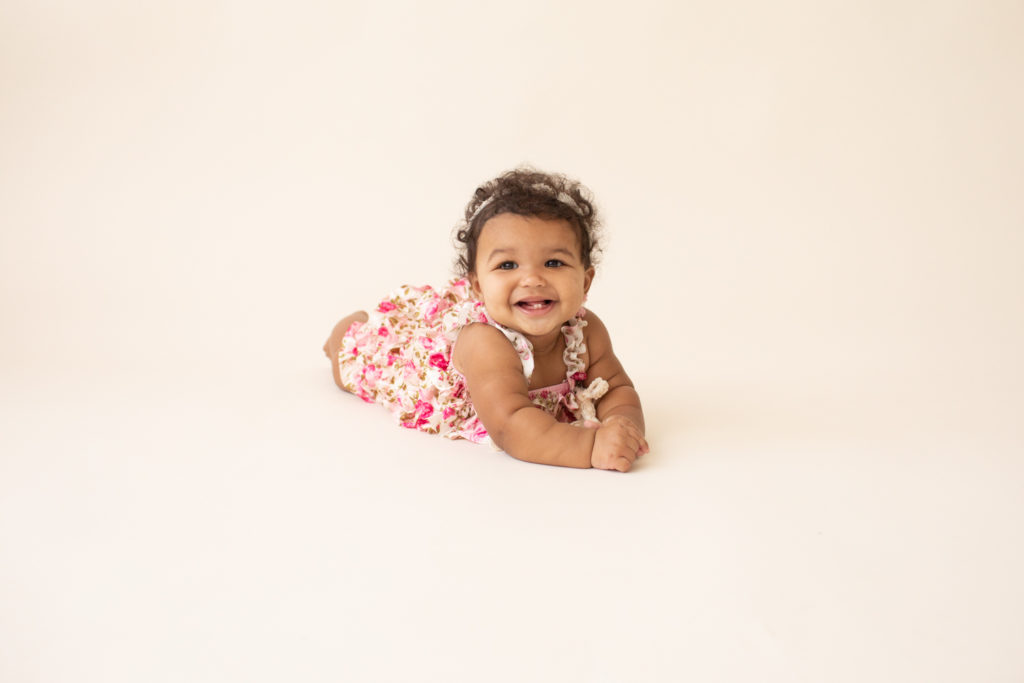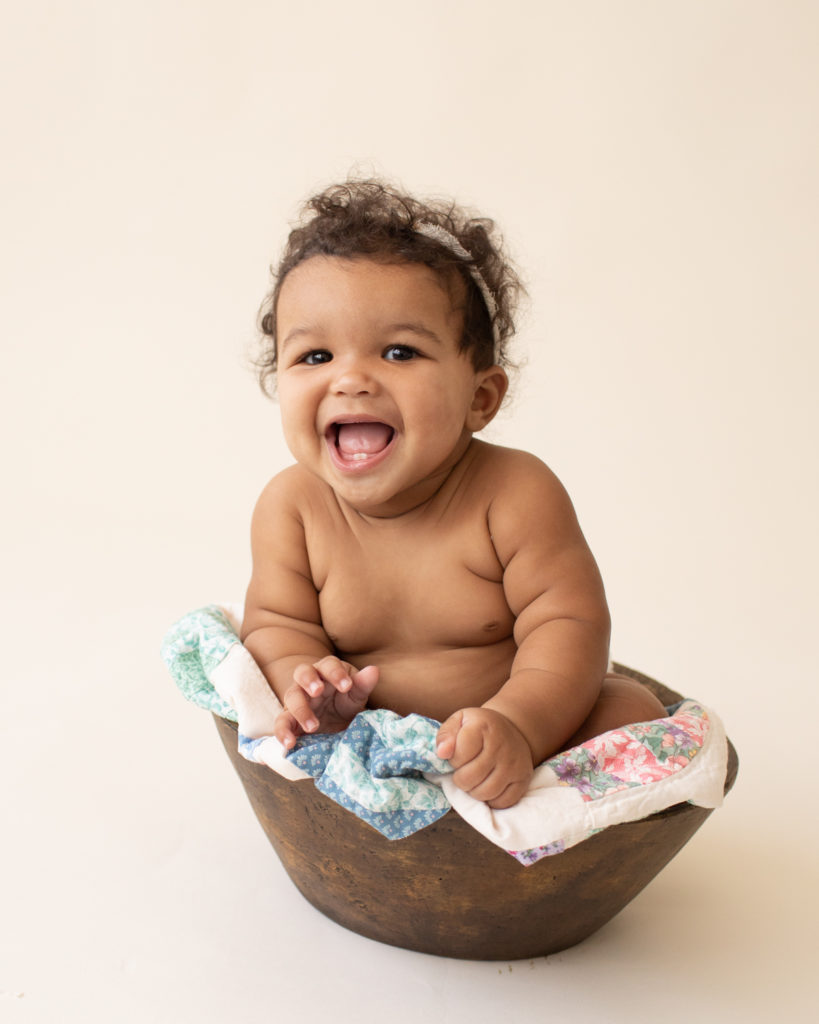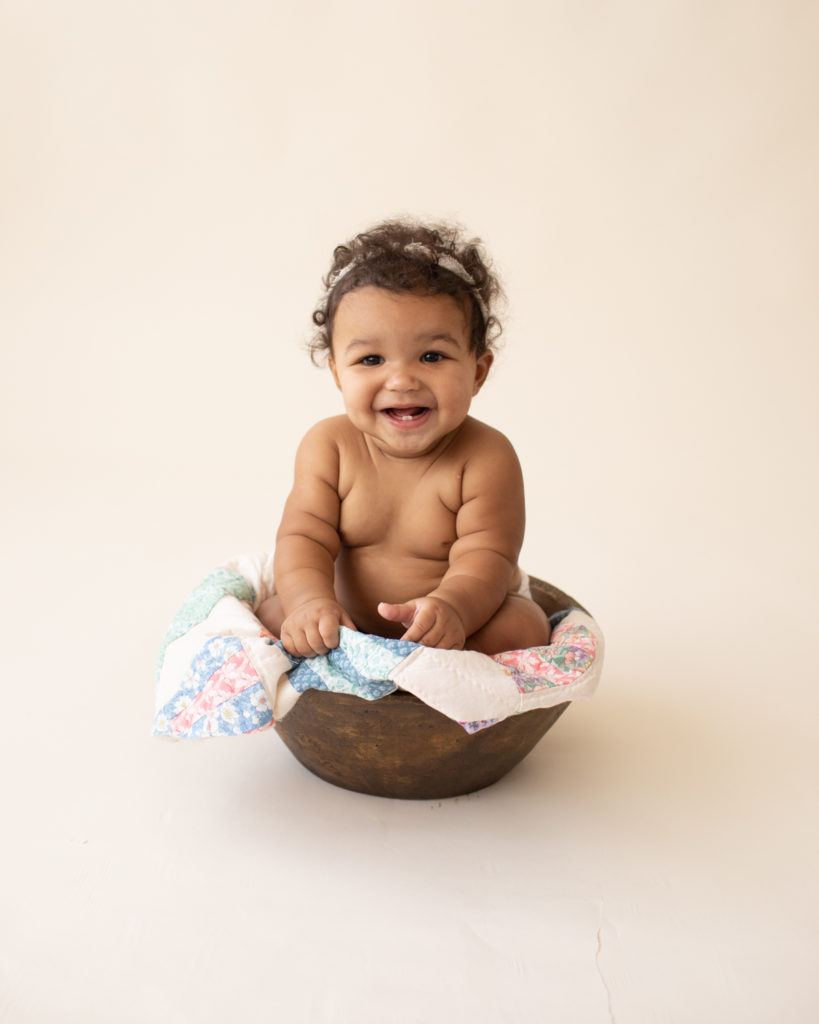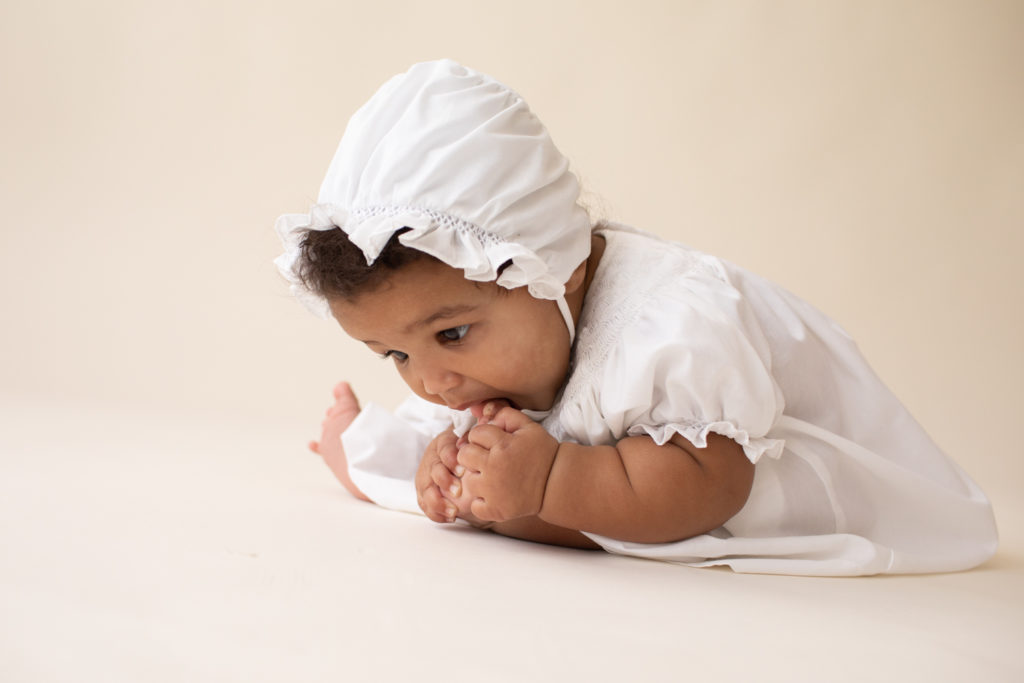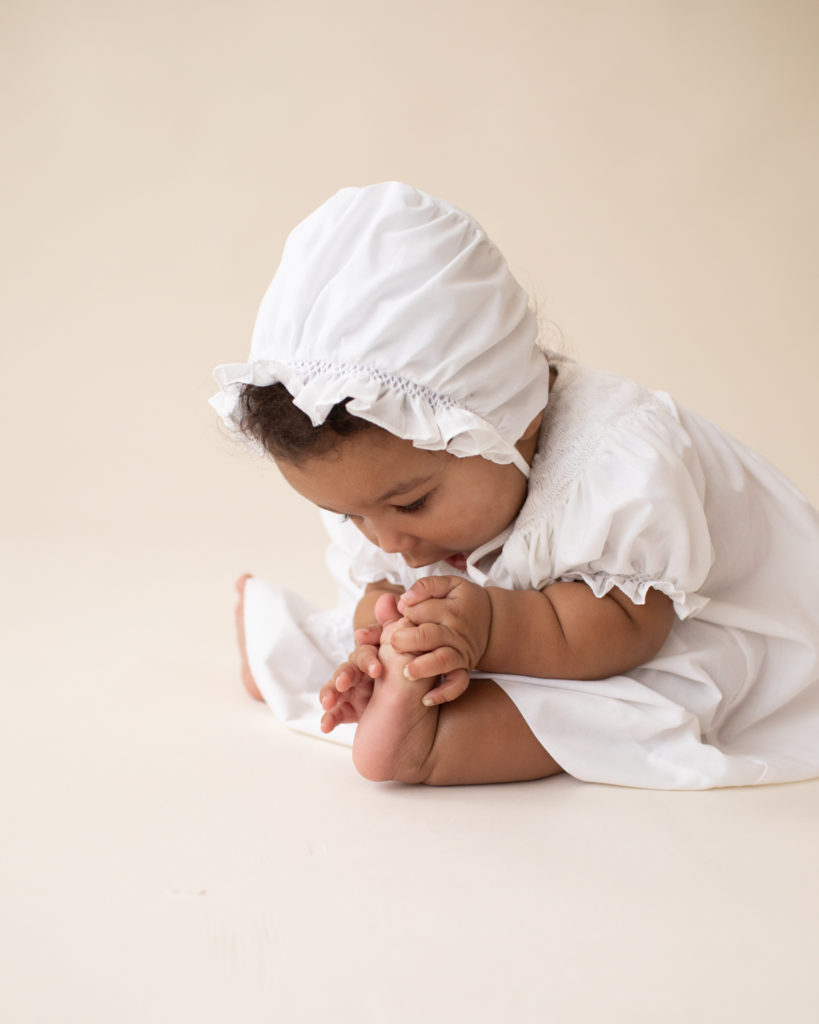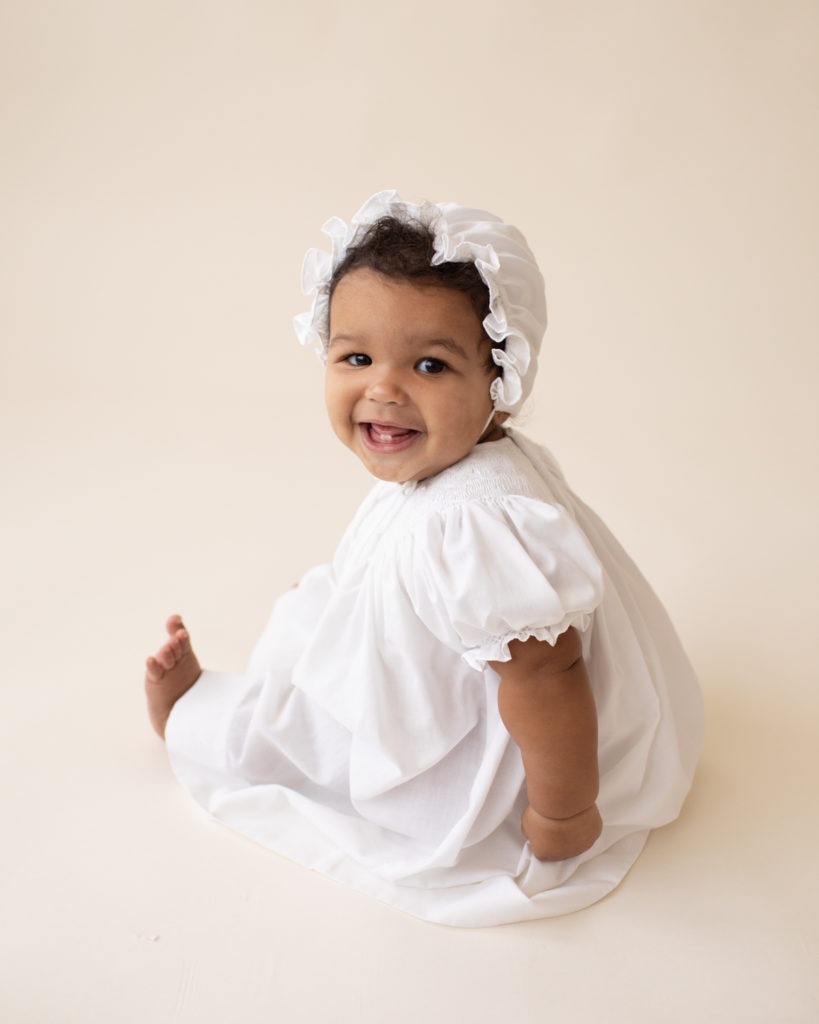 Andrea Sollenberger Photography has a complete prop collection and beautiful baby wardrobe designed for newborn and baby milestone photography. These are available for our studio sessions and are used to style each custom session.
To get in touch with Andrea for more information about milestone sessions and booking, please contact us.
Thank you for stopping by! Come by and see me soon!
Andrea
Andrea Sollenberger Photography, Newborn Photographer FL in Alachua, Florida, Newborn, Maternity, Baby, Children and Family Photographer
Brown wooden bowl- https://www.etsy.com/shop/Chicabootique
Baby headband- https://www.devotedknits.com/