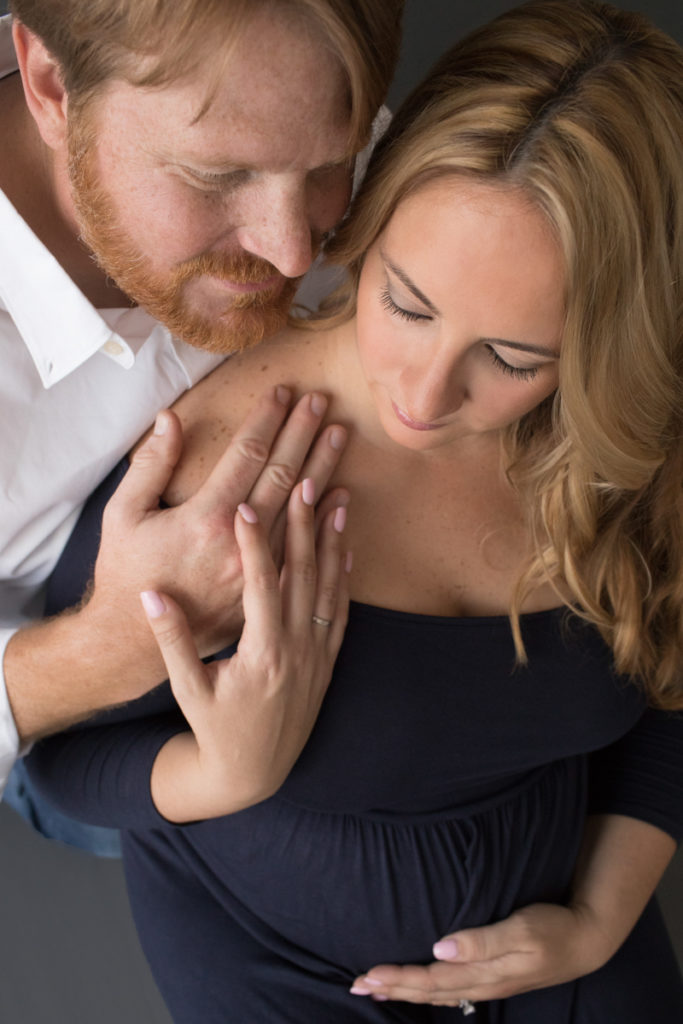 I just loved working with Laura for her maternity photos. We met in advance to see the studio, discuss the session, and to begin talking about her favorite colors. The color scheme of a session is important not only for wardrobe choices that are physically becoming and personally appealing to each client, but also for home decorating purposes. Your finished portraits should work well with your personal home décor, so that they look like they belong in your nursery, your bedroom and your living areas. Laura's color choices for her home developed over a period of several weeks, so that by the time her 32 week maternity photo session rolled around we had all the color palette information that we needed for a well-planned session.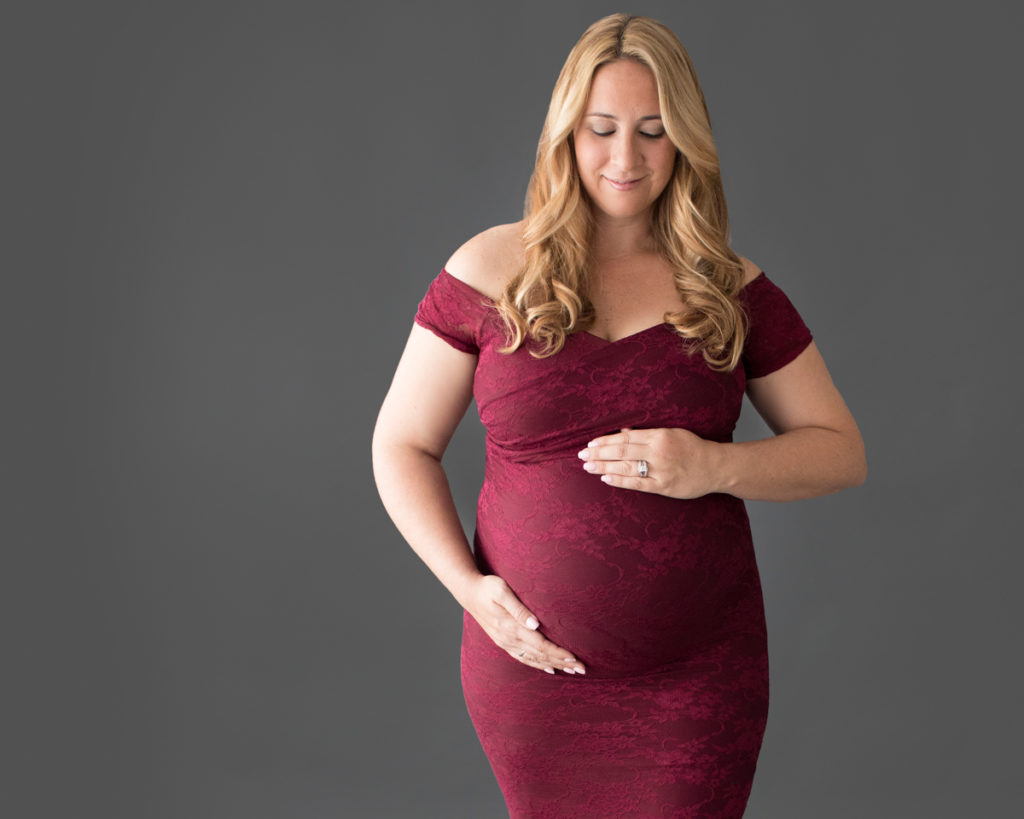 Laura chose to wear navy and burgundy for her gowns, lovely choices for both her complexion and her house. You don't need to purchase your own gown at our studio, unless of course you would like to. To save you the time and expense, we offer a studio wardrobe of maternity gowns, blouses, and dresses to all expectant moms for their maternity session with us. Maternity gown choices can be combined with newborn wrap and prop selections for a coordinated set of maternity and newborn gallery photos to display in your home.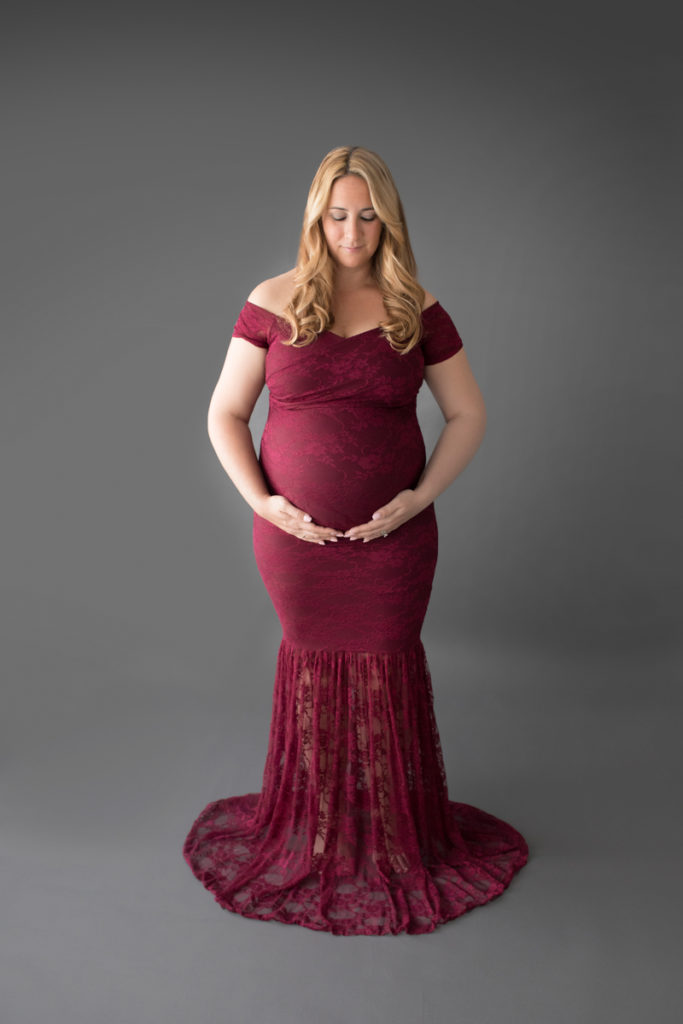 Although Laura told me that she does not like being photographed, she was eager for posing directions so that the most flattering photos of her baby bump would be captured.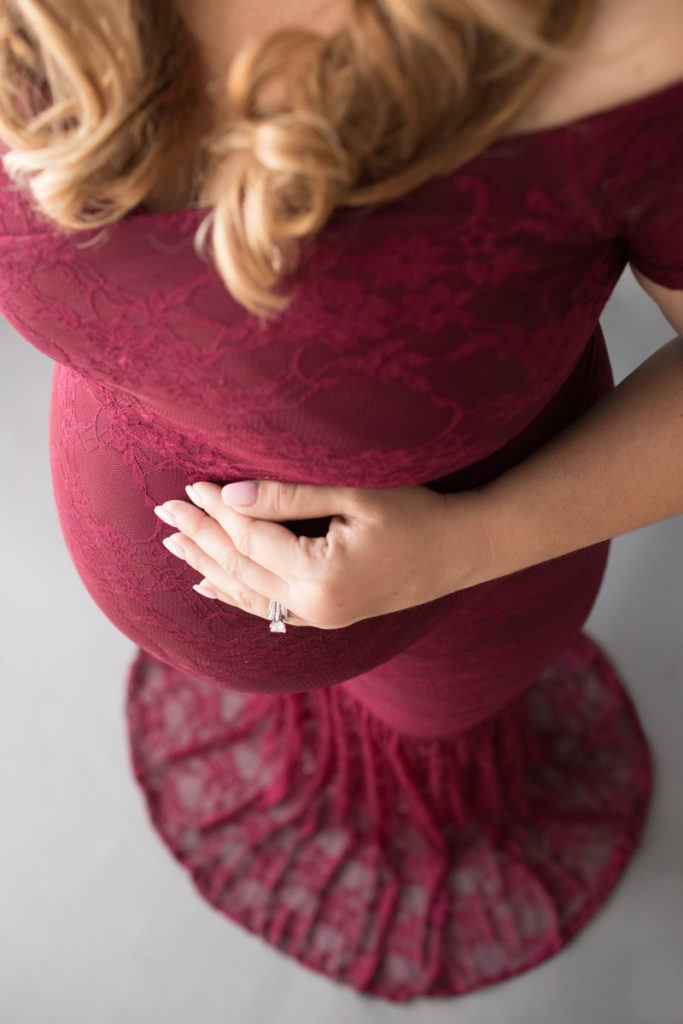 Laura and Ryan were very excited about documenting pregnancy photos of this, their very last baby, an emotional landmark time in their family. She and Ryan make a strikingly handsome couple!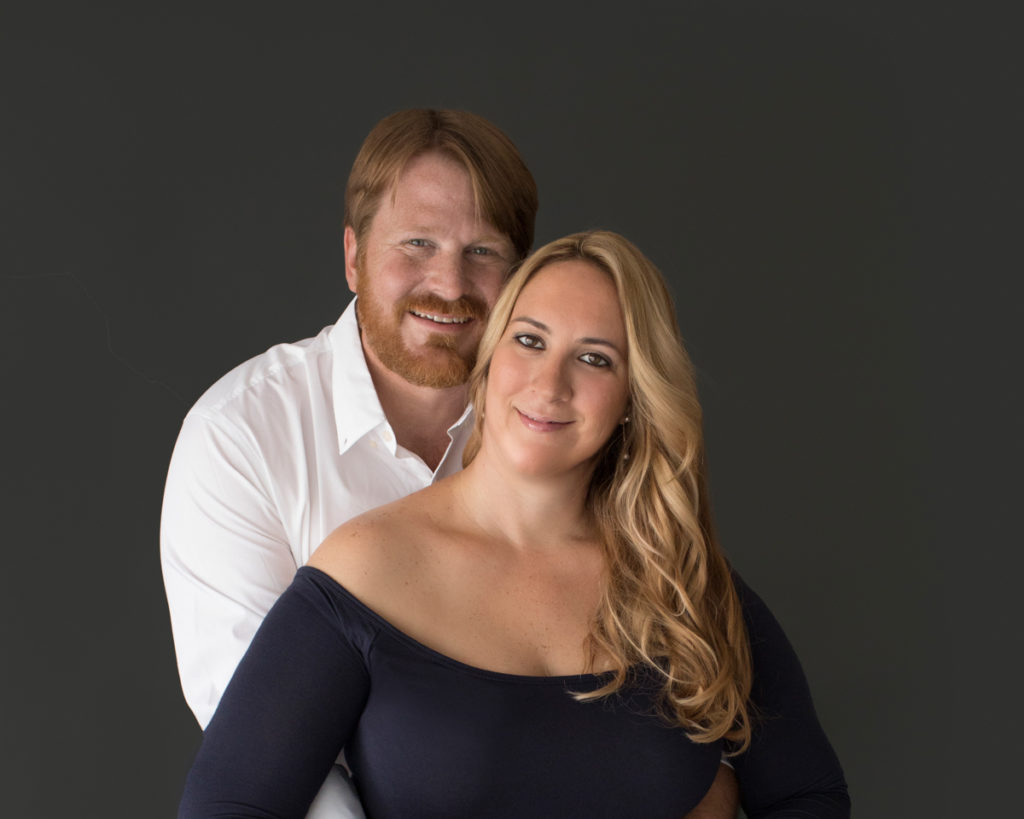 Including almost 5 year old Matthew in portraits with his expectant parents and new sister will be a memorable story to share with him over the years as he grows in his relationship with little sister Madison!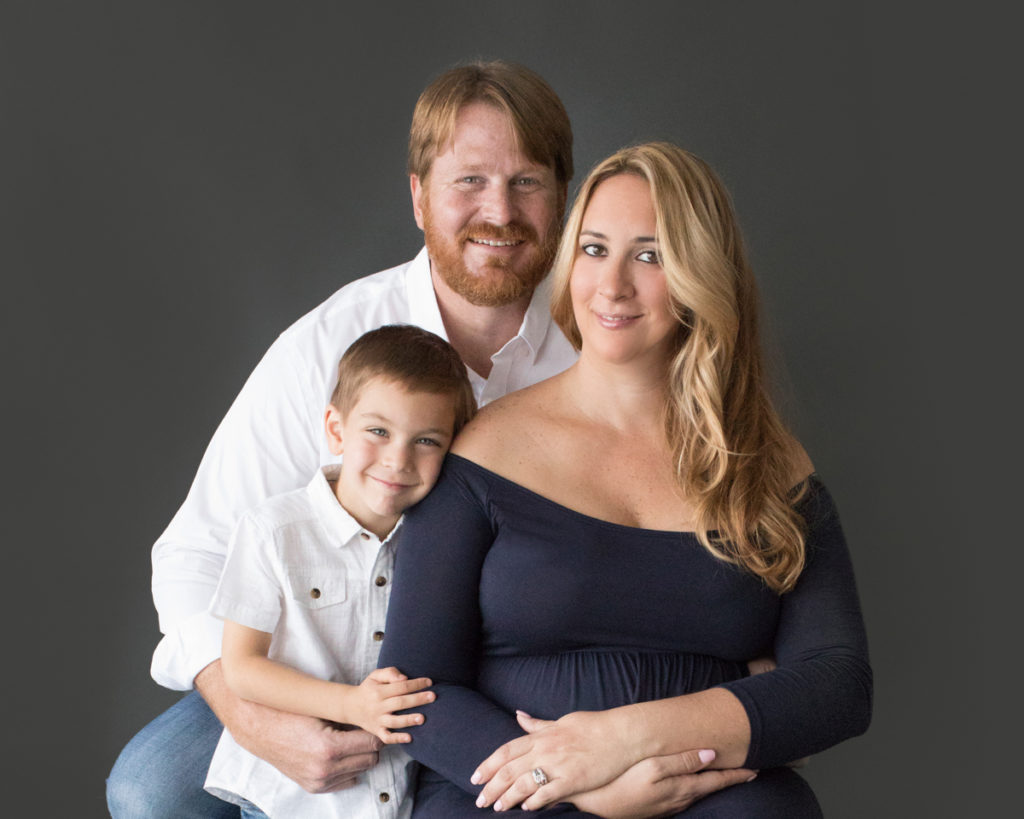 Moms often tell me that the very moments which were photographed are the very moments that they best remember, as photographs continue to retell their memories every time they look at them.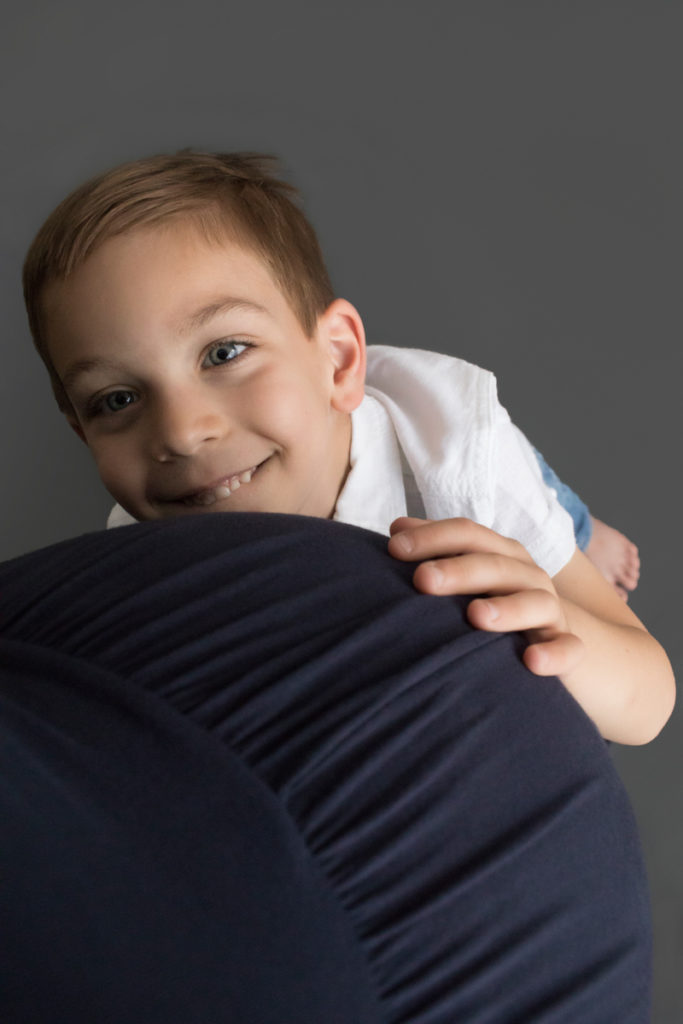 Expectant parents spend 9 months wondering, planning and falling in love! To capture pictures of this growing love within a woman is to tell a story of strength and beauty. Her beauty and anticipation is written all over her. Her shape, her glow, the way she looks towards her baby before he ever arrives into this world – all of these shout value and love. Dad's involvement during a photo session fills out the story and involves him in the connection with their new baby before she is born.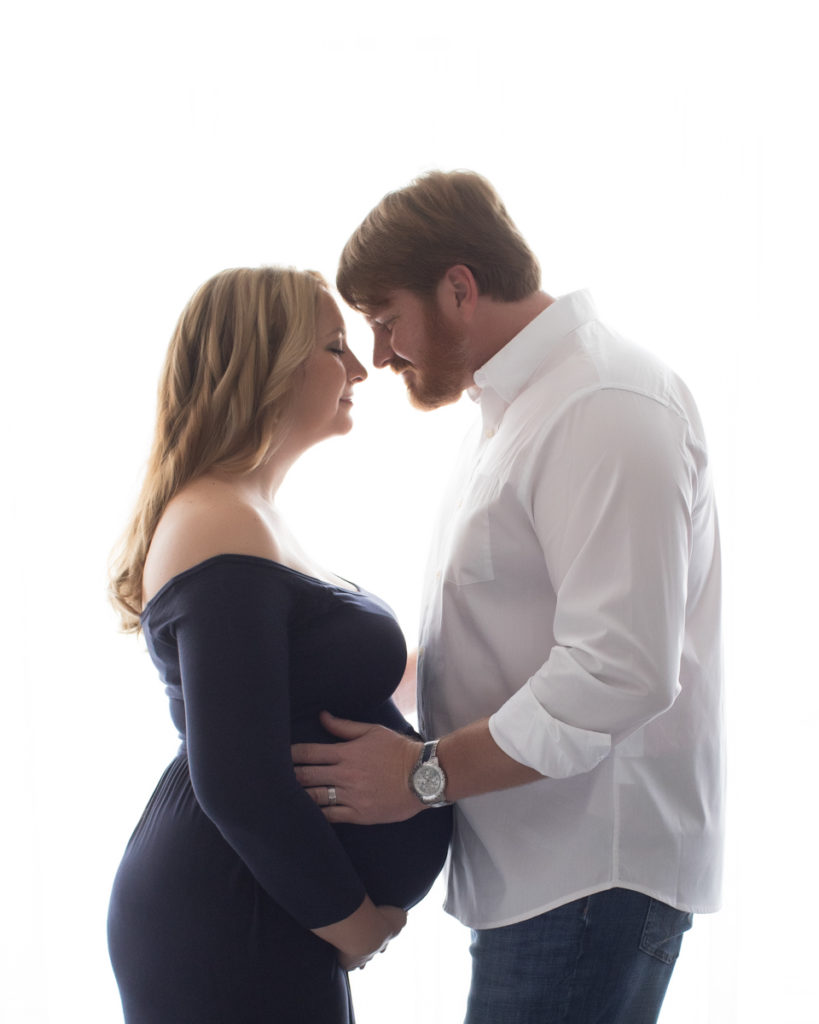 Matthew's anticipation and excitement for his sister Madison are a part of their forever family story too!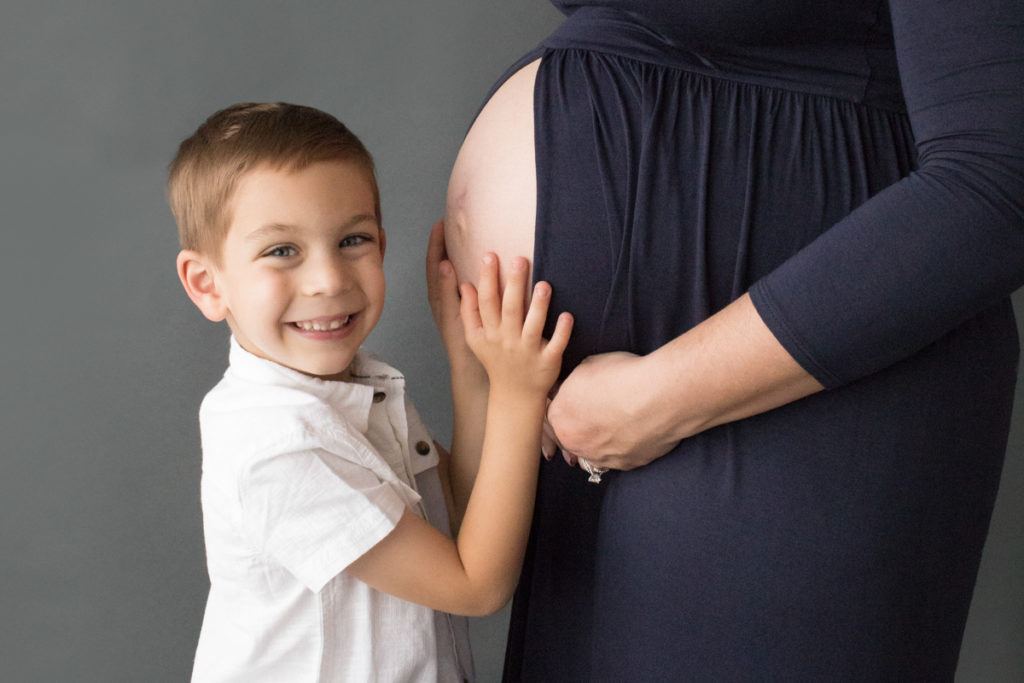 Baby bumps are beautiful at any time, but the best times for photos during your pregnancy are between weeks 30-34, when baby belly is nicely round but mom is more comfortable than she might become later in the pregnancy.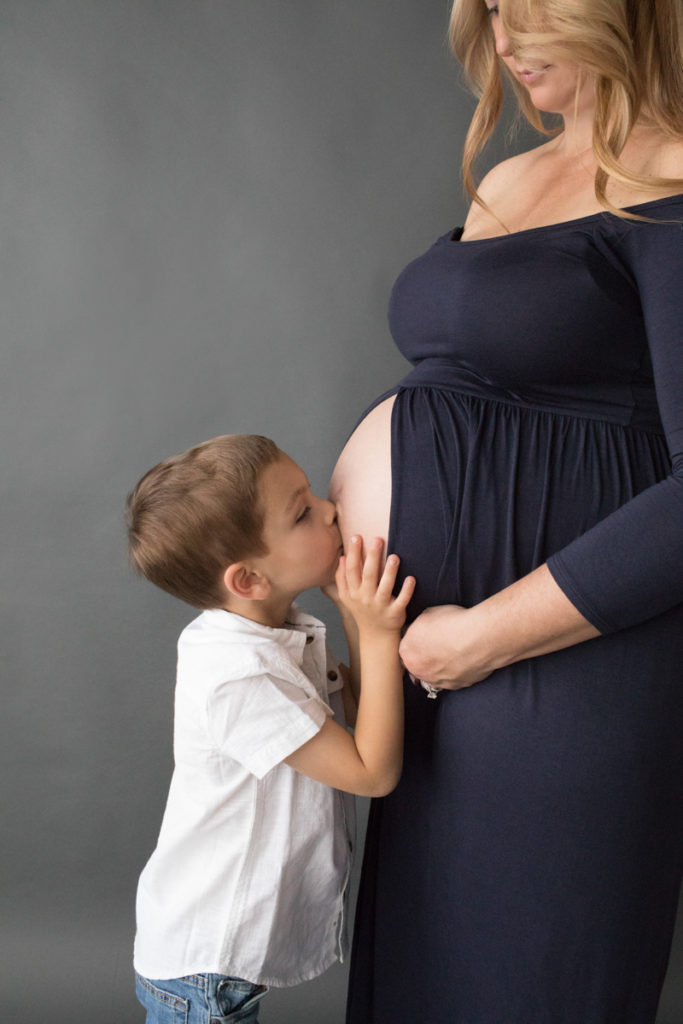 Maternity pictures are elegance and womanhood, all wrapped up in a miraculous bundle. Preserved in portraits, these moments make wonderful keepsakes of a precious time, a time capsule for your not yet born baby to enjoy later. A time that stands still and will be revisited over and over again for Laura, Ryan and their family.
Pregnancy is a beautiful touch of heaven and is worthy of photos that help you remember the excitement. I'm truly honored to capture each family story and can't wait to meet each newborn. I would love to chat with you if you are considering in-studio maternity photos or maternity images at a beautifully lit outdoor location. Full maternity gown wardrobe available for sessions. Feel free to call me at (352) 213-1250 or contact me about your baby bump photos!