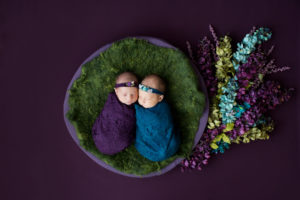 Waiting for your lifelong dream of having children
and seeing its fulfillment are each a test of character,
but the demands of the children's care is another test altogether.
While each brings enormous satisfaction and elevates your sense of value and connection,
having multiples makes everything exponentially greater!
Still, it all makes sense, because parental love multiplies.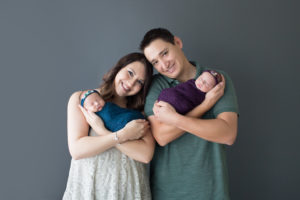 Take April and James, who after ten years of marriage, much prayer and patient waiting,
opted for in vitro fertilization, and it worked.
They were successful with one try, and the twins were on their way.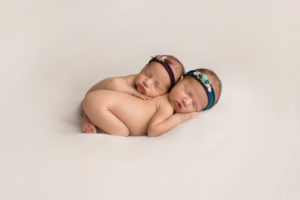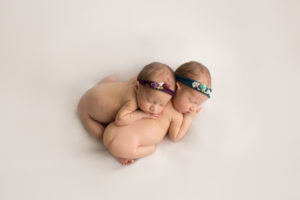 Nearly full term and as graceful as ever,
April delivered these two perfect beauties on Christmas Eve.
(When you're done, head over to a recent blog post to see
April's beautiful baby bump in gorgeous maternity photos.)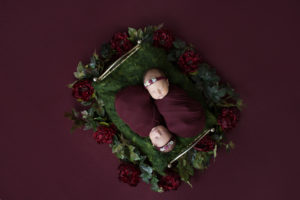 The wait was long and the pregnancy with twins was not a piece of cake,
but James and April have now doubled their family size
and multiplied (to some crazy, unknown, all-day-and-all-night degree)
the work load within their household.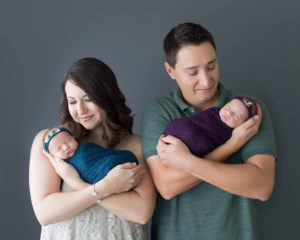 Brand new parents fall instantly in love with their little ones
when they see them for the very first time.
Having a new baby is fresh and thrilling and beautiful.
You fall in love with the gift of new life as you study their tiny details
and feel their warm, soft baby skin nestled close to yours.
They grab hold of your heart!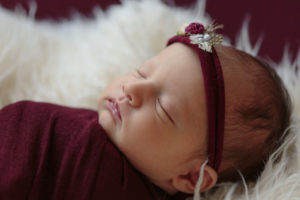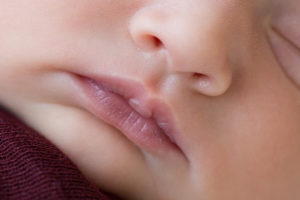 Double that with two!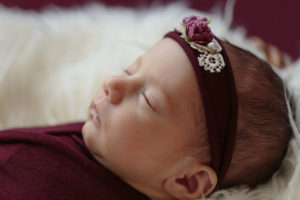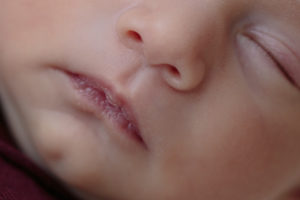 April and James will never forget the tender feeling
that came over them when their two little miracles were first placed into their arms.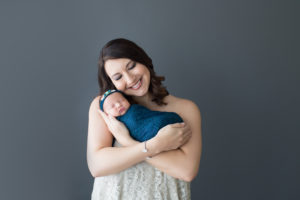 Love happens.
Tenderness rushed in and made large deposits of love straight into Mom and Dad's love banks.
 Just as quickly, reality set in.
These two tiny, brand new lives that entered the world
would now rely on them for their every need, for about 18 years.
The sheer work and responsibility is all at once overwhelming.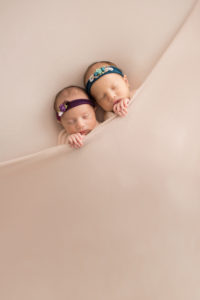 Yet it immediately makes sense in the language of love.
That powerful parental love grows and multiplies,
right along with the abrupt and tremendous change in workload…
which is where James and April are right now,
at all hours…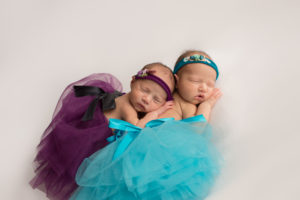 working harder than they have ever worked
and loving stronger than they have ever loved.
But it all makes sense…because of love.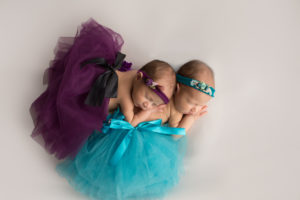 We made a point to welcome these two brand new babies to the Gator world,
as Mom finished her PhD in Education just before they were born.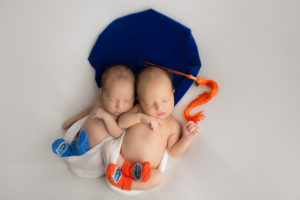 I hope you've enjoyed their beautiful gallery of images.
It was my joy to capture in photos the measureless love
that James and April have for their newborn twins,
and to point the honor back God,
the author of love.