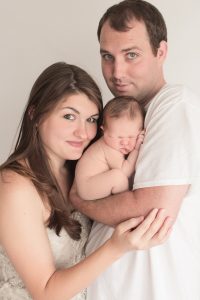 Newborn sessions can be a relaxing time for new moms and dads.
Newborn photography is a chance to capture special moments
from those first few days with their baby,
the short moments that moms and dads do NOT want to forget.
This time brings a new piece of joy
 too precious to slip away without professional photos.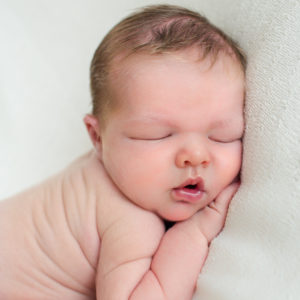 With so many changes and life adjustments for parents  during the earliest days,
you want your newborn session to be as stress free as possible for you.
A studio that is comfortable and pleasant will allow you to relax and unwind.
A welcoming space and trained, competent photographer will put you at ease
with the safety and nurturing care of your baby.
You will not need to worry about anything for your session when this is so.

Our beautiful studio is a natural light space with supplemental light.
It is a warm and cozy area with comfortable furniture
and a parent lounge stocked with snacks and beverages.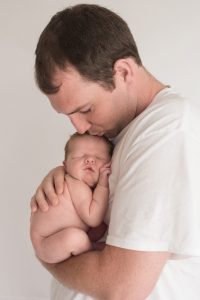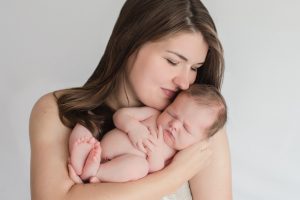 Moms have been known to take much needed naps during our sessions,
when they were not involved with their newborn's feedings.
Kristie is one of those moms. Exhausted from sleepless nights during Elijah's first week,
she was grateful for the invitation and napped for an hour of her newborn's session.
Dads generally recline and rest as well,
if they choose to stick around past their portraits with baby.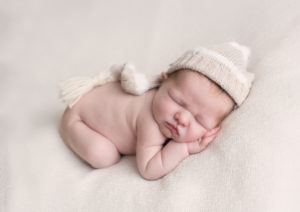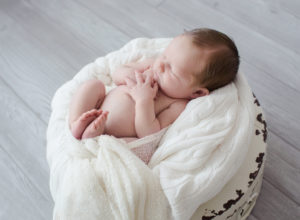 A professional studio that has a hired photography assistant
working alongside the photographer
promotes baby's safety while still getting the best shots,
one way that parents at our studio are able to relax and unwind.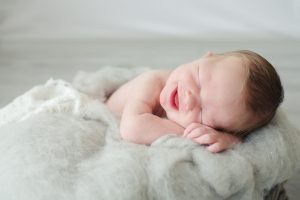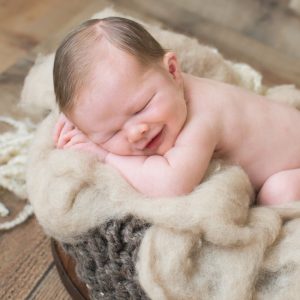 Moms and dads are relieved when they do not need to worry
about bringing anything special for their newborn session.
For our studio full length and mini newborn sessions,
a full range of props are available in numerous styles, textures and color palettes.
Blankets, bonnets, head  ties, hats, wraps, handcrafted knitted outfits,
baskets, barrels, crates, buckets, furs…
We are always adding new props to the studio
and they are available for studio sessions.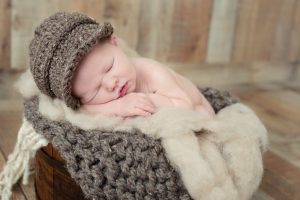 You may have a special request or have seen a prop
on your photographer's website that you would like to request for your session.
You may want to ask if you can bring along items of special sentiment,
but enjoy the studios where you do not need to worry
about bringing anything to your session
except your precious newborn bundle.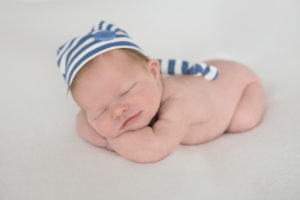 At our studio, we encourage you to sit back
during your newborn's session,
relax and unwind,
and allow us to take care of everything,
the big AND the tiny details.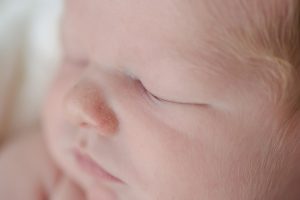 If you know someone who is expecting and might be interested in newborn and maternity sessions
share this blog article with them! And feel free to ask questions about our session in the comments below.
Visit this page to read more about our studio and your session experience.
Ready to book your session? contact me .