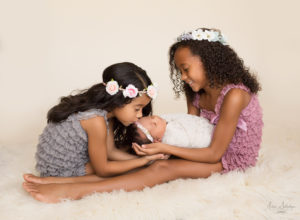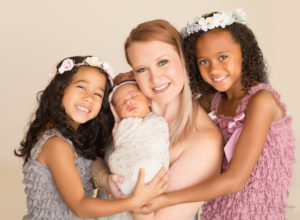 Baby Aria was a dream at her newborn session and a miracle from the start.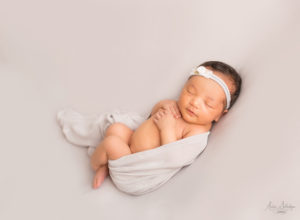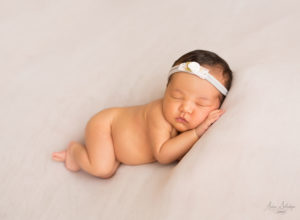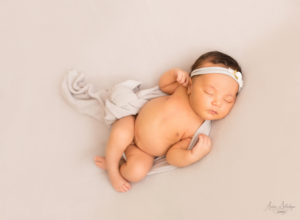 At the time of her birth her umbilical cord was in a "true knot", meaning it was literally tied into a knot,
with no warning in advance and no promises about the outcome.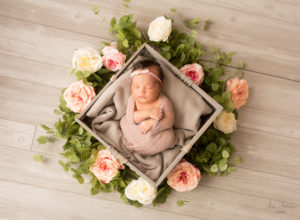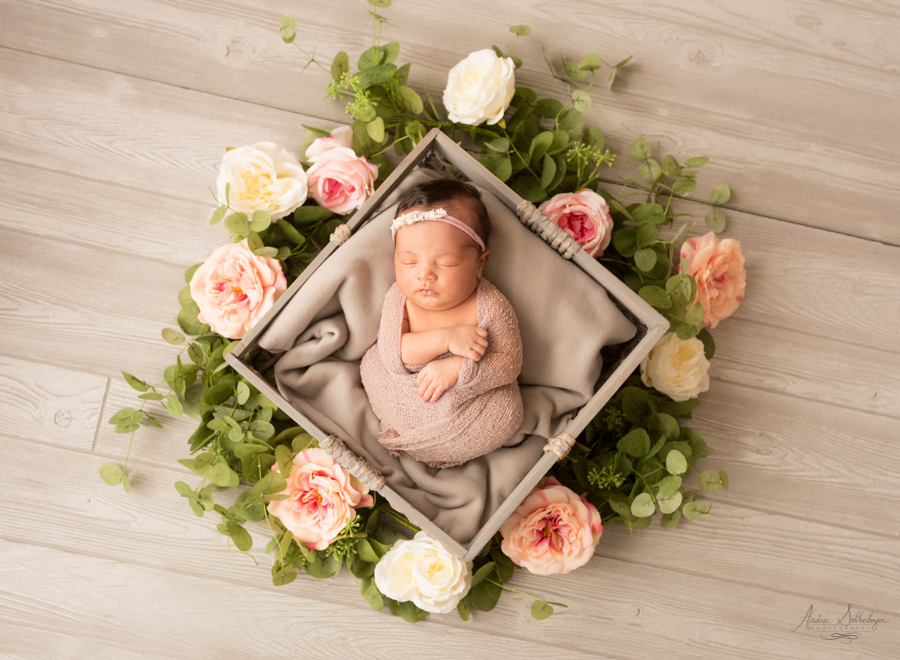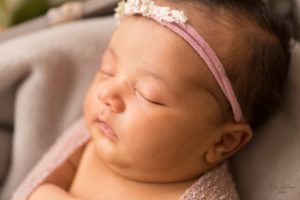 The usual caesarian section for this emergency situation was somehow avoided
and Mom's own mother was able to assist with the miracle birth.
Delivered naturally and perfectly healthy.
One happy family!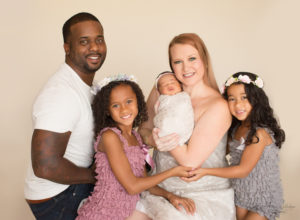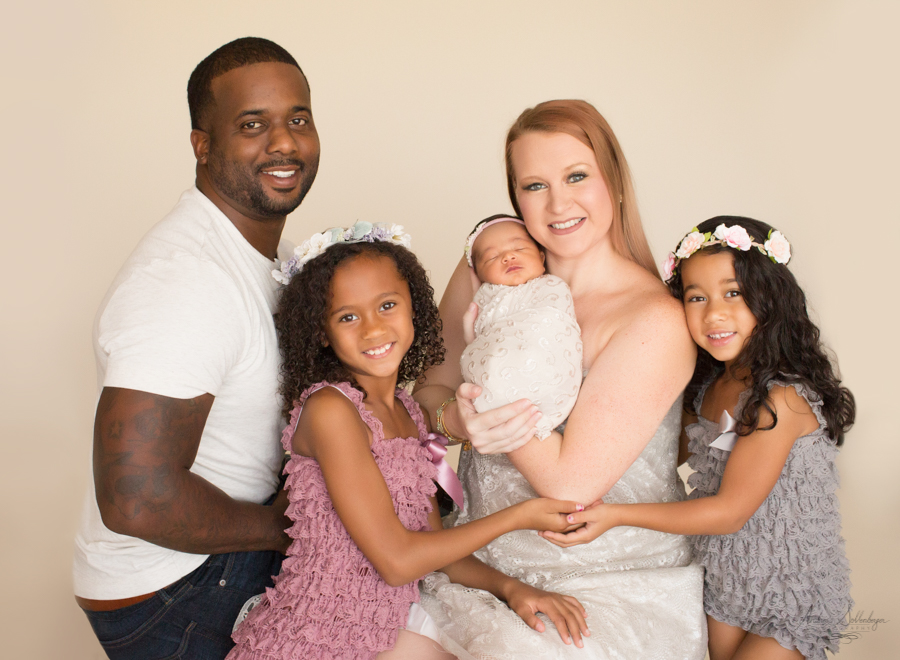 All is well.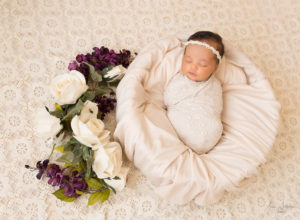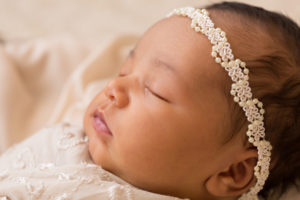 When Aria was ten days old and the family arrived at the photography studio for their newborn session,
big sisters Nyla and Layla beamed with delight –
they saw their own names hand written and welcoming them to the studio!
I made newfound friends with them quickly, and they were angels for these sibling and family portraits.
Everything about them, their lace dresses, their curls, the flowers crowning their head, their smiles and dimples!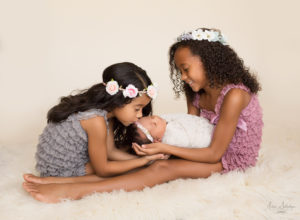 Aria slept so sweetly during her photo session, another perfect angel.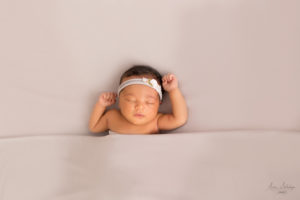 She has perfect ballet hands!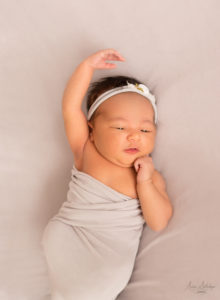 We had a wonderful time relaxing, nurturing and swaddling,
letting Aria gently guide us through the photo session
and tell us when she was ready for posing, making beauty with these beauties!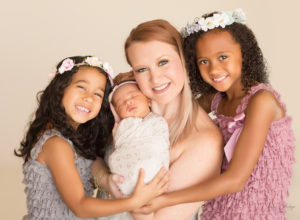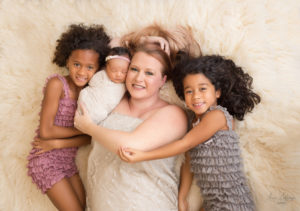 Doesn't mom look amazing!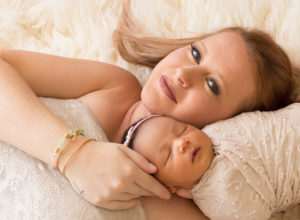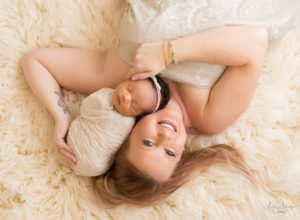 I am glad we got Aria's photos taken soon after her birth.
At four weeks old, little Aria had a 4 day long hospitalization for an infection,
undergoing tests and cultures to rule out scary things like meningitis.
A long and difficult several days for this family,
but they held strong together and their praying friends prayed.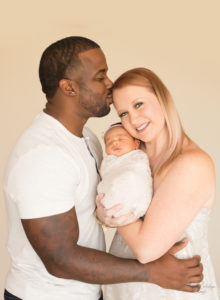 All is well.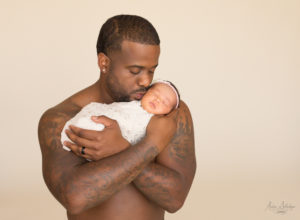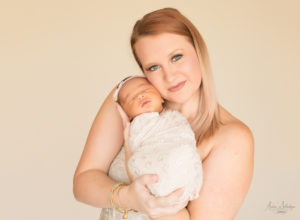 It's always easier to be on the other side of any difficulty.
I am grateful for miracles before and after birth.
I am grateful to have met this beautiful family
and to have been a part of documenting the amazing story of their
"true knot" newborn miracle.
All is well.