My aim for One Year Old Baby Photos is to create portraits that capture your baby right now and that will adorn your walls, teaching your child their story over time. I adore photographing one year old babies. They are entertaining, definitely lively and have a multitude of facial expressions to share with me.  Rose was no exception. Here is a peek into her one year old milestone baby photo session with Baby Photographer Gainesville Florida.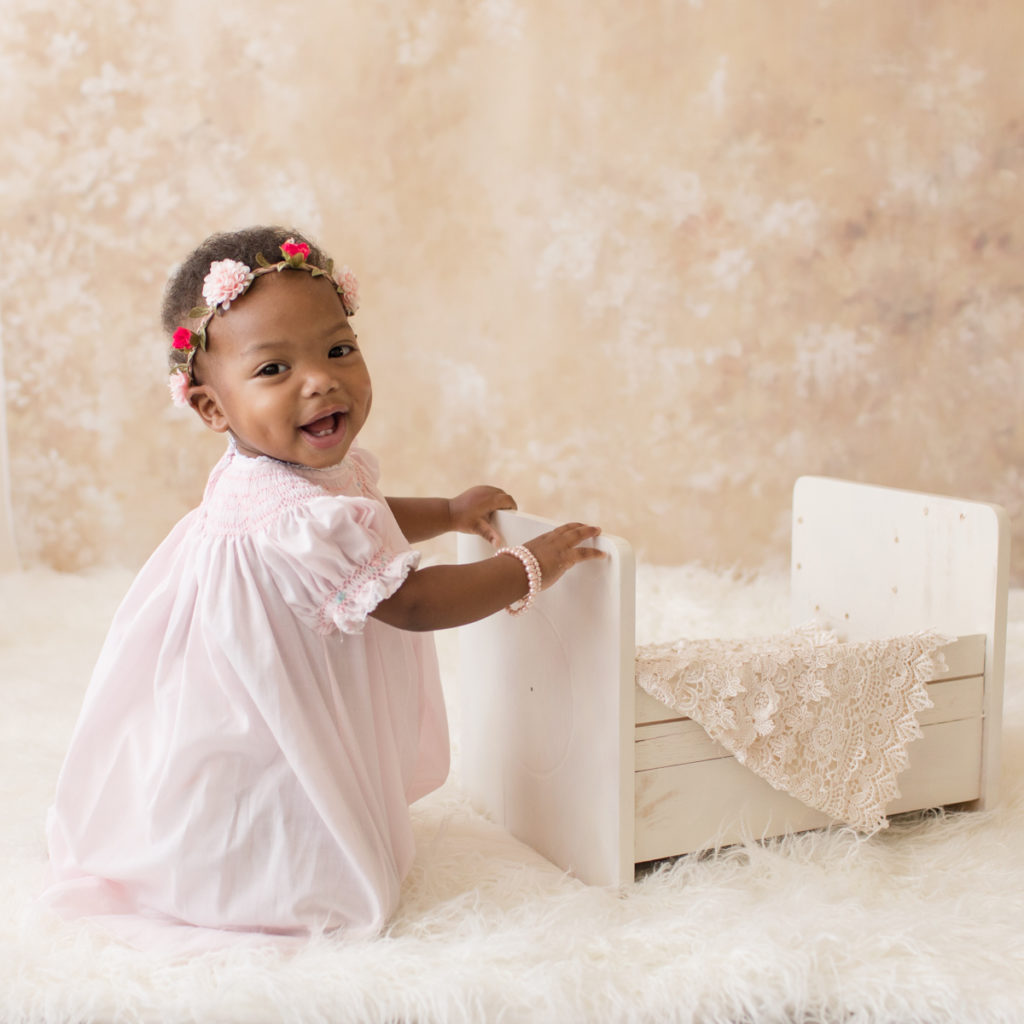 Baby Photographer Gainesville Florida
Rose's one year old milestone sessions took place in studio at Andrea Sollenberger Photography. Gainesville Florida Mom Kristy wanted to incorporate soft pink and peach tones with lots of cream and ivory for Rose's One Year Old Baby Photos. A floral background set the stage for this little beauty. Rose gave us lots of grins and I think my cheeks actually hurt from all the constant smiling by the end of her session.
One Year Old Baby Photos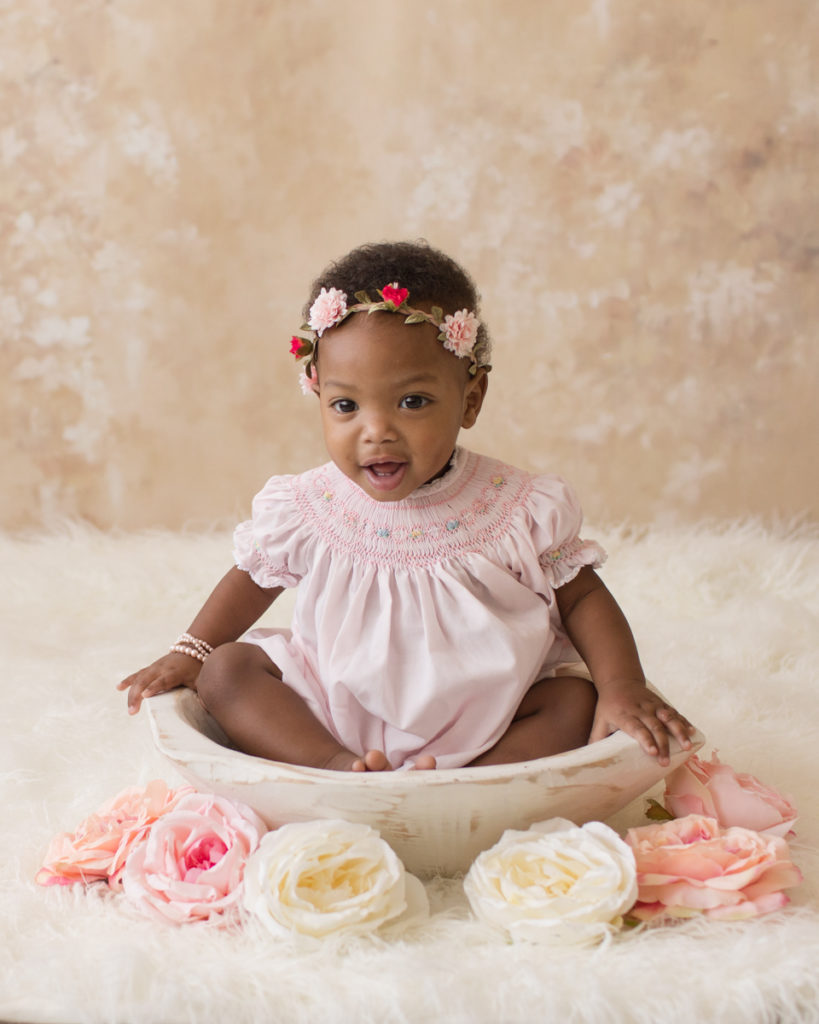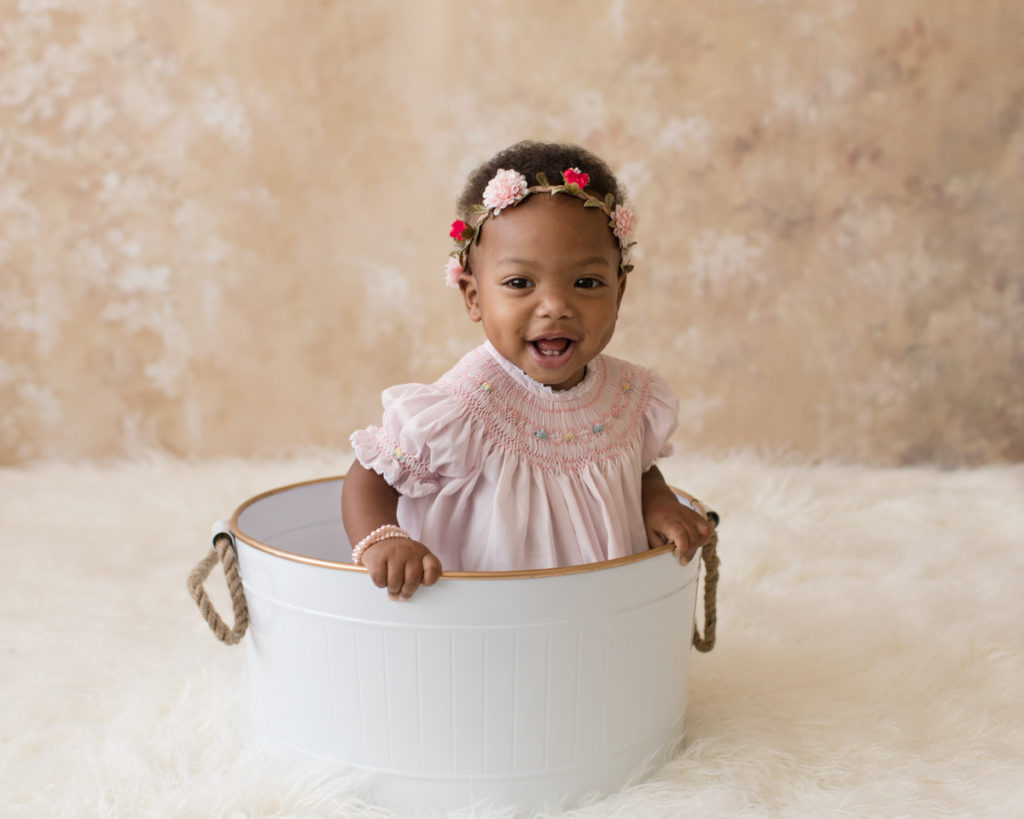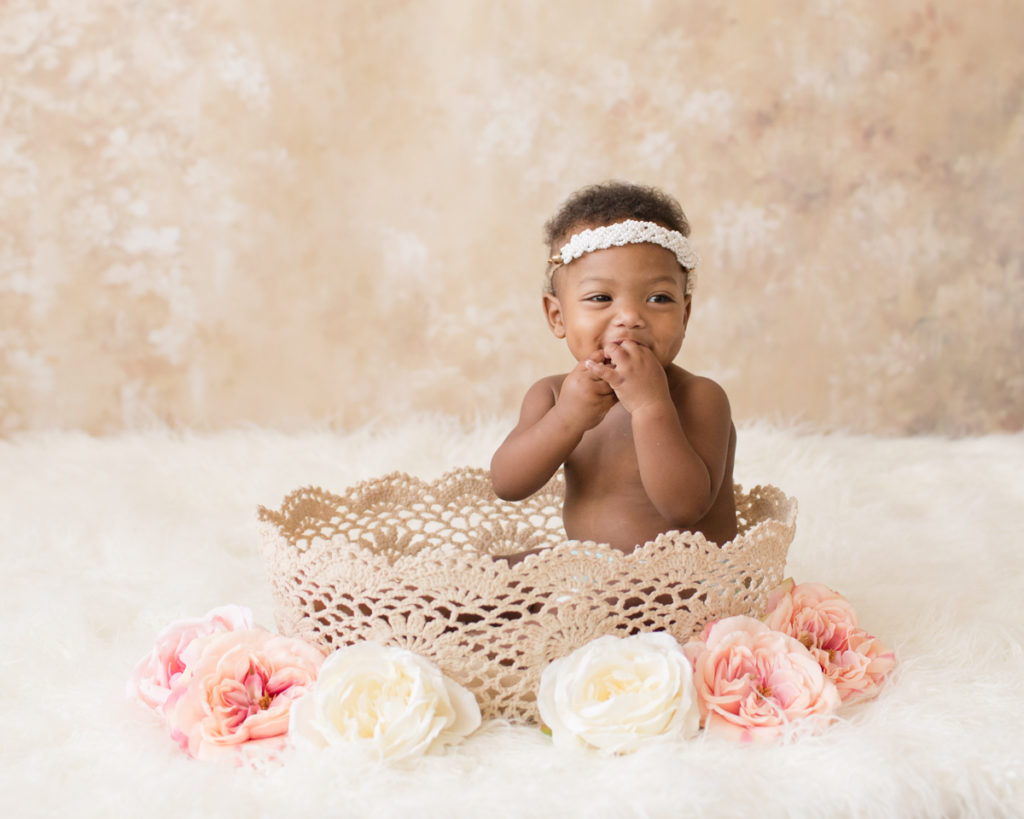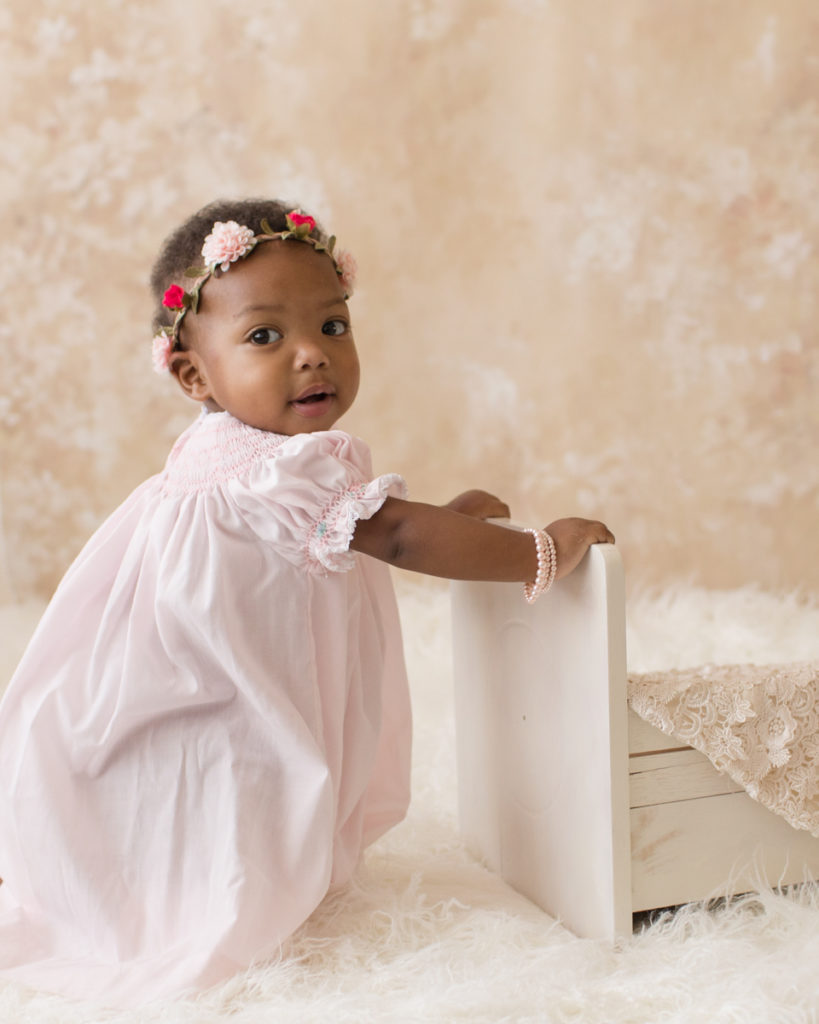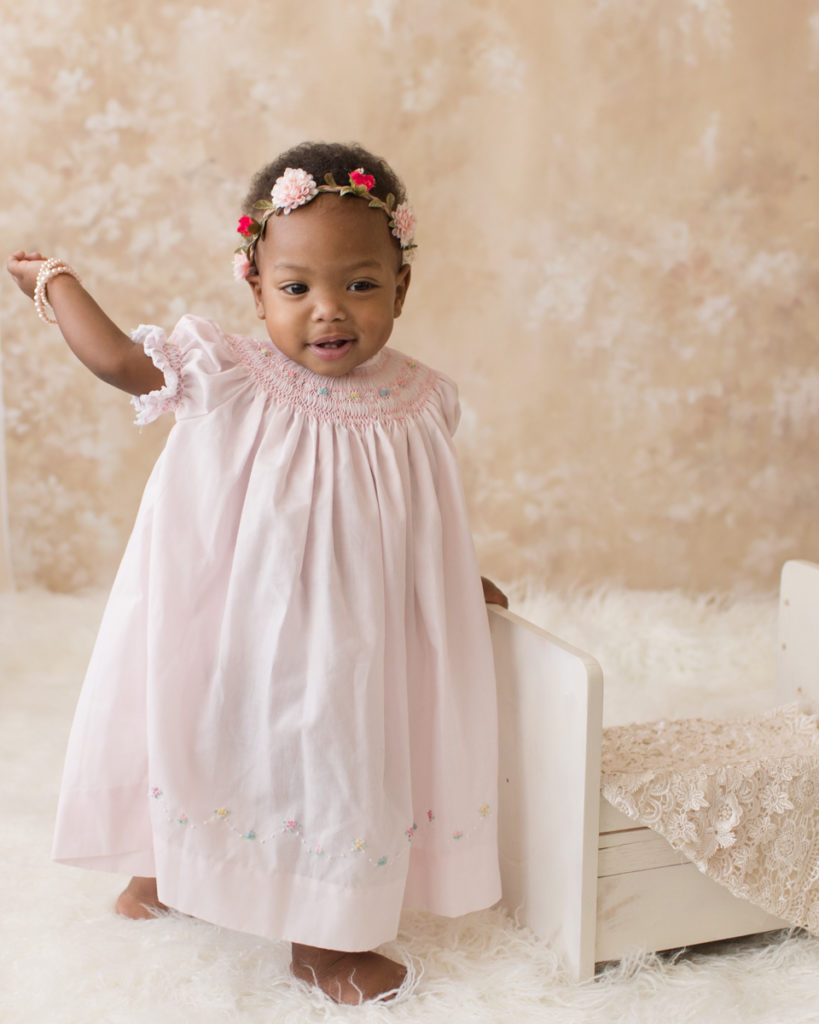 This adorable little girl Rose has personality and charm, and I love her dimples. She showed us her best at sitting and clapping, standing alone, crawling because that is still comfortable, peeking and climbing. Rose even gave us a small taste of those all-important and tentative first baby steps!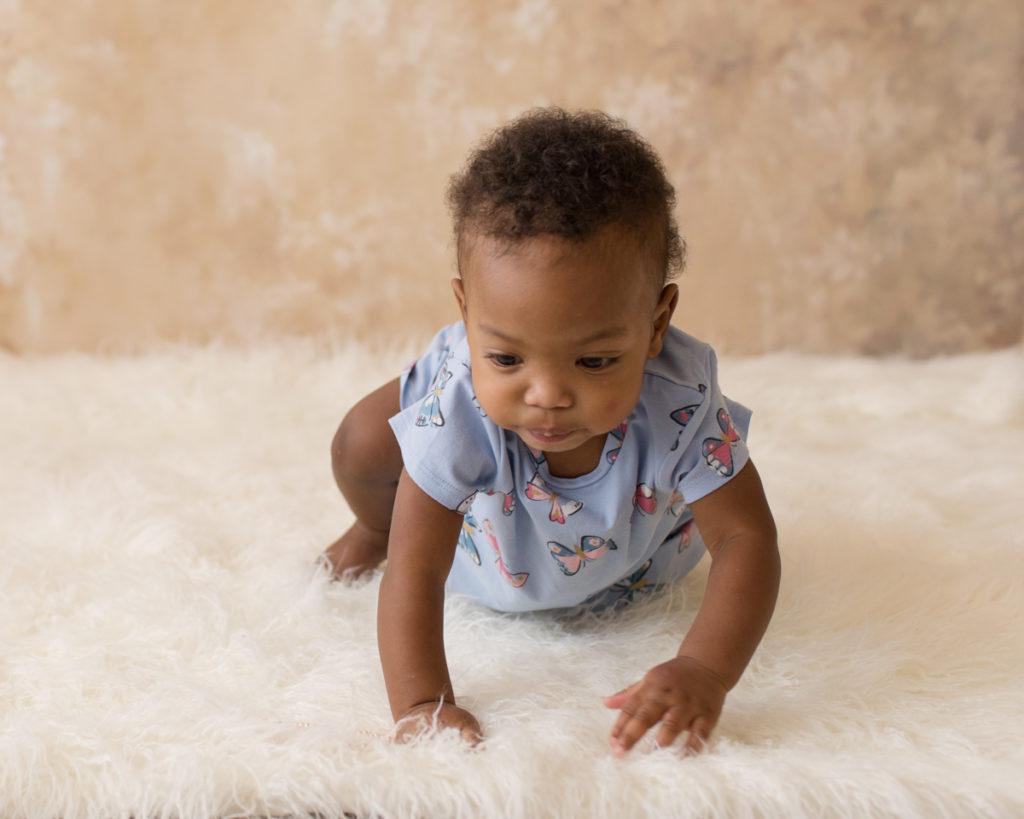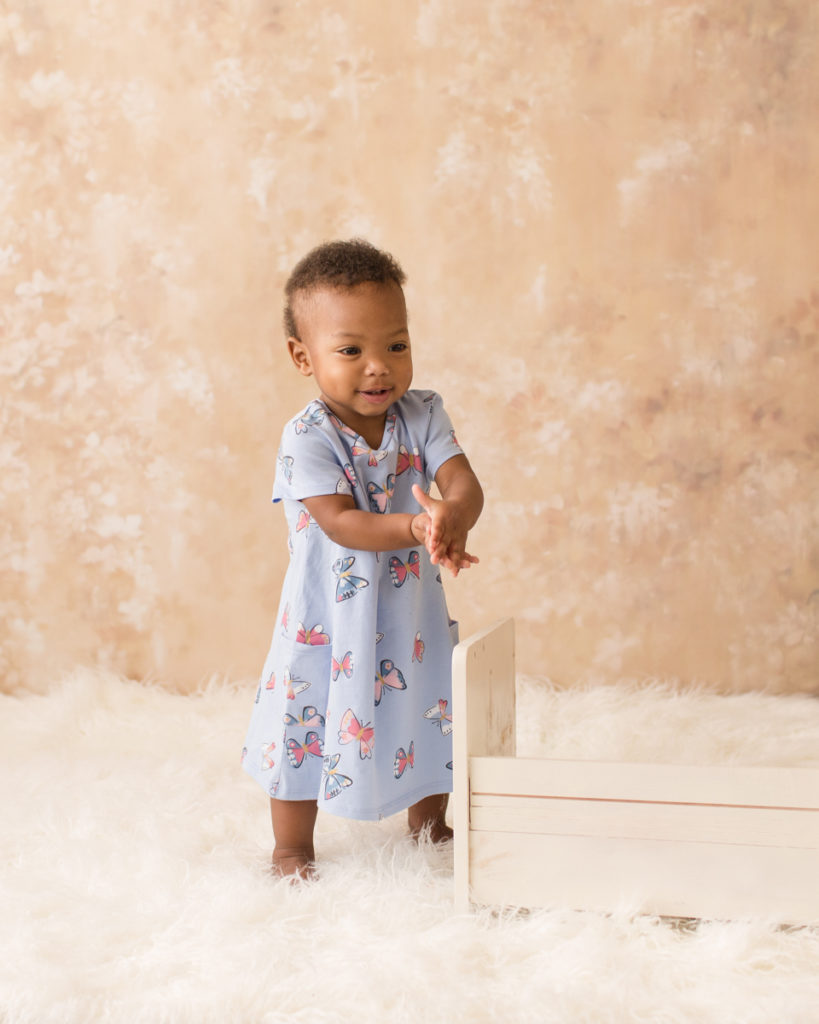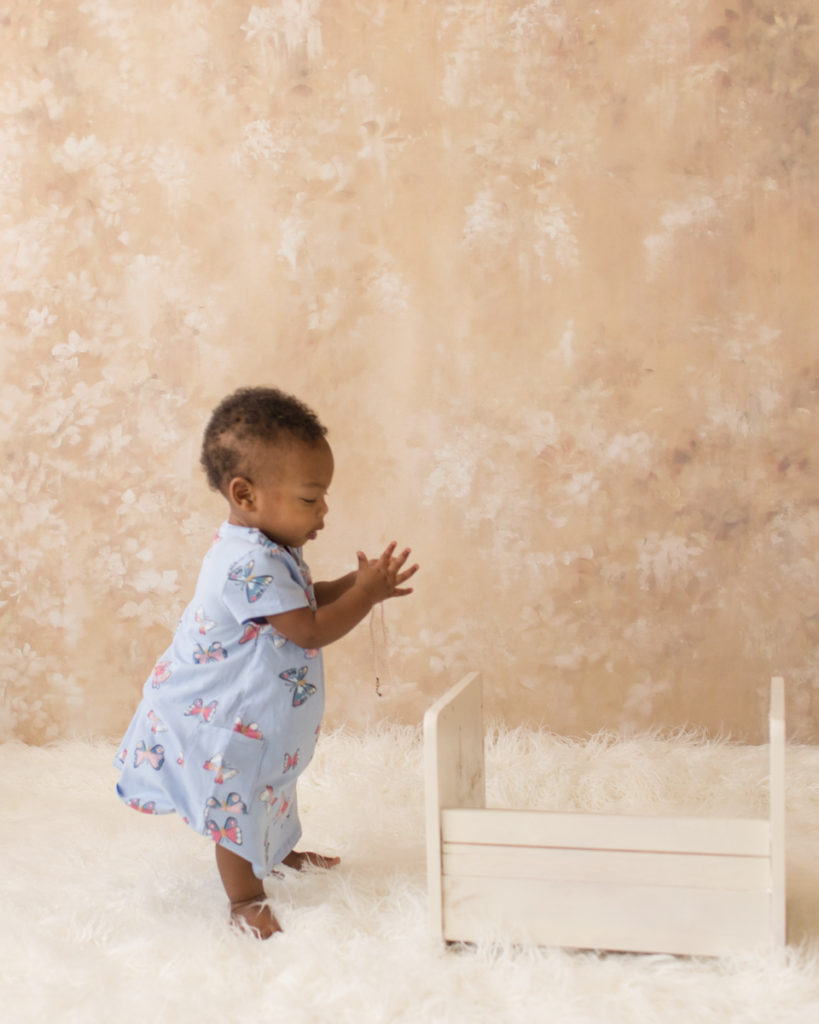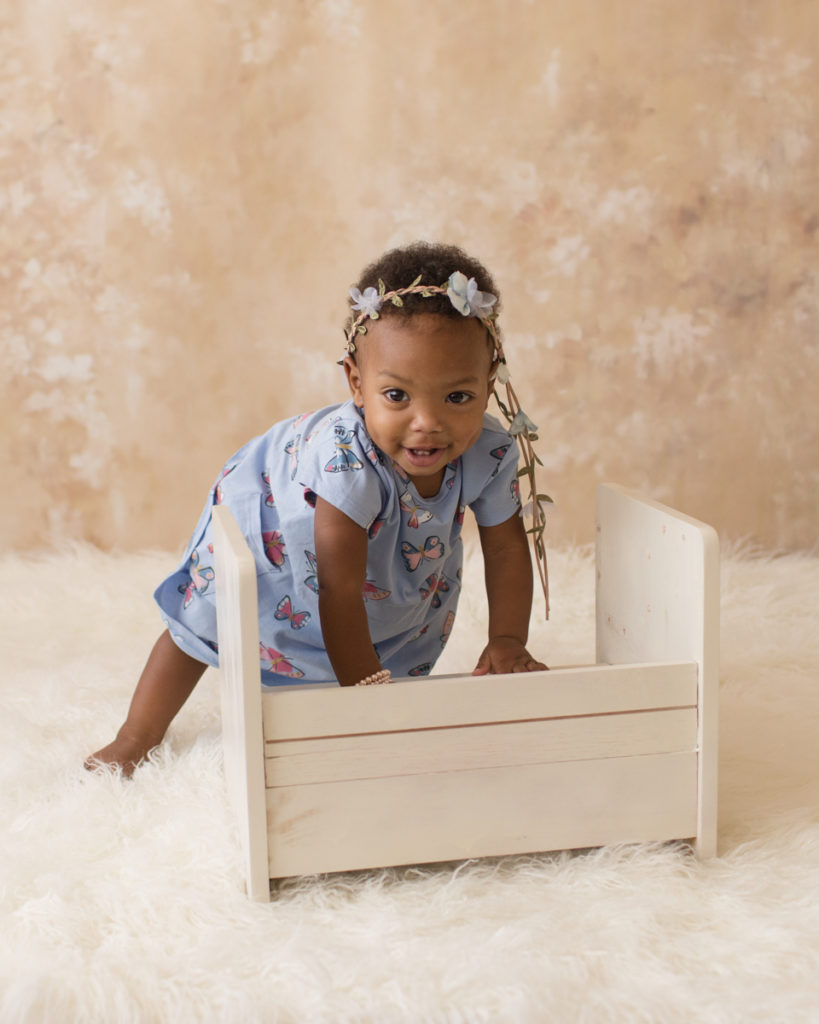 Baby Stages
Every year and every age is so very special. Because children grow and change before us continually, it's important to photograph them often and at various stages. Years go by way too fast for most moms and dads, and remembering baby stages with newborn, infant and One Year Old Baby Photos is oh so worth it. My goal is to create photos that capture babies and children as they are right now, their growth and milestones, their grins and smirks and dimples, their personalities and uniqueness. These images and baby stages tell a story over time and become more treasured with every year that passes.
Baby Milestone Sessions
Baby milestone sessions, both in studio or outdoors, are styled individually according to my client preferences in order to coordinate photos with their home and décor, just like we did for these One Year Old Baby Photos. Andrea Sollenberger Photography has a complete backdrop and prop collection available for newborn and baby milestone photography. To get in touch for more information about newborn or baby milestone sessions, please fill out the contact form or email me andrea@andreasollenberger.com
Andrea Sollenberger Photography, Newborn Photographer Gainesville FL area, Newborn, Maternity, Baby, Children and Family Photographer
Backdrop – https://www.intuitionbackgrounds.com/
Bowl – https://www.chicaboovip.com/