Christina and David's
Best Pregnancy Photos
I love the honor of capturing a young mother with her precious baby bump. The best pregnancy photos come when I can create the right atmosphere to preserve this moment in time in a way that lasts forever. I often have young couples reach out to me because they have reviewed my work and feel inspired to take beautiful pregnant photos. Unique maternity photos are a special memory that you will treasure forever. The best pregnancy photos authentically capture your personality.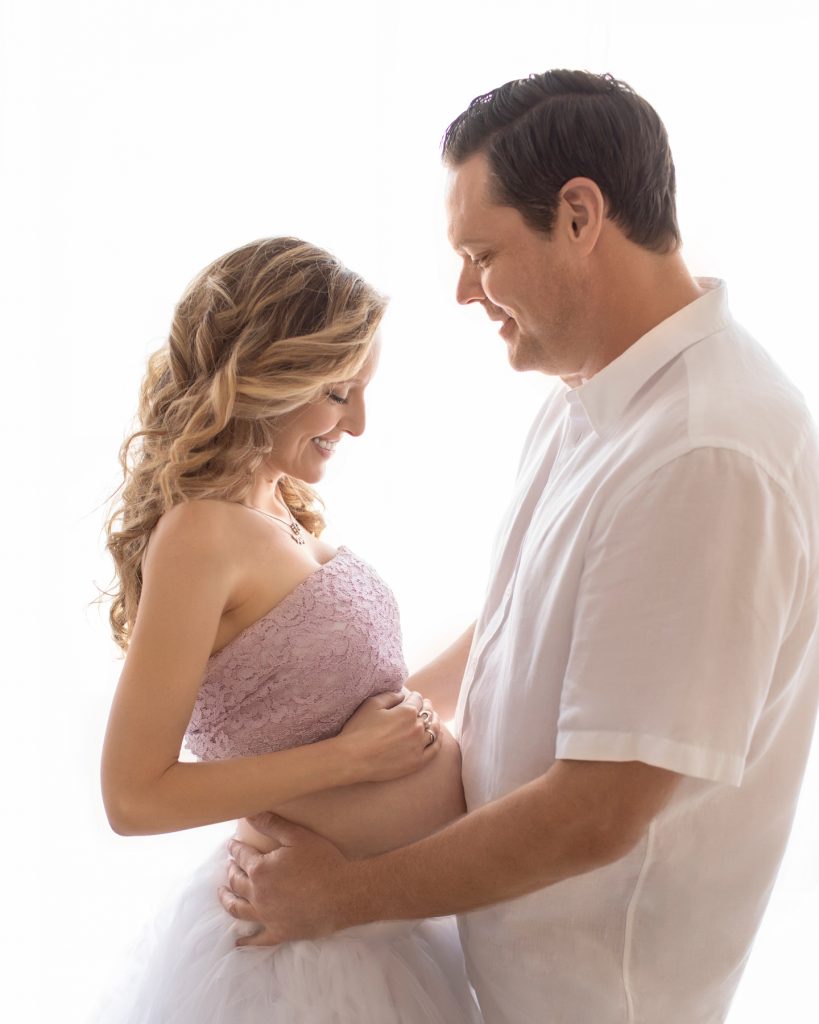 Beautiful Pregnant Photos
One of the ways that I work with clients is to collaborate on maternity photo ideas. I bring a wealth of knowledge and experience, so I am able to offer a wide variety of maternity photography ideas. Having the privilege of doing a pregnancy photoshoot for each woman or couple is to craft a sacred moment. I believe in tuning into what a woman is feeling during this delicate season. It is awe-inspiring to acknowledge the glory of new life, to pick just the right light that illuminates the glow of each woman, to bear witness to the miraculous transformation a woman has as she steps into motherhood.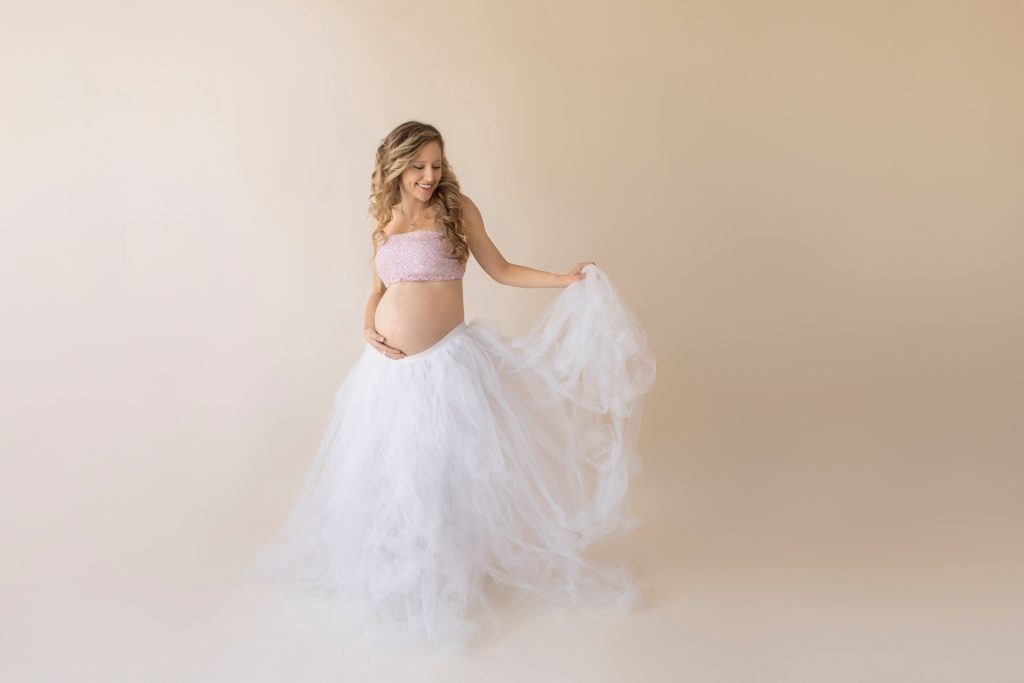 This perspective has enabled me to facilitate pregnancy photos that are heirlooms, gifts and remembrances. My guidance for the many decisions to make when you are reviewing pregnancy photo ideas can be helpful. I can offer thoughtful suggestions for pregnancy photo shoot poses and maternity photos ideas. Cute pregnancy pictures ideas can come about as we select just the right gown, setting or prop. Your vision will come to life as we select the simple look and feel that you want to remember for years to come.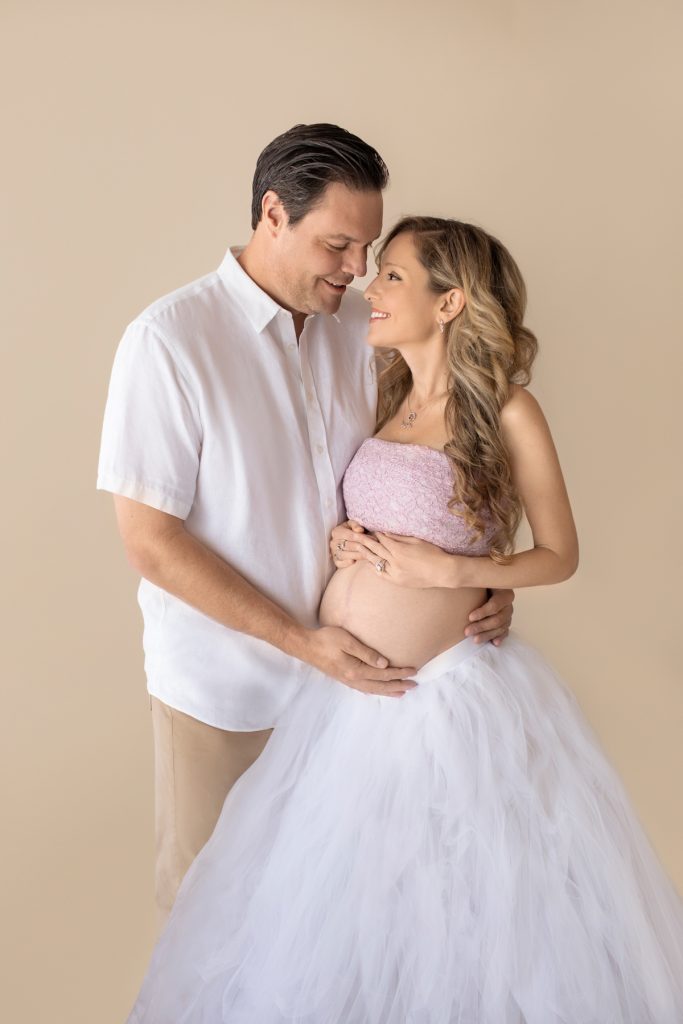 Pregnancy Photos
: Christina and David's Story
The couple featured in this story are Christina and David. They are new to Gainesville, Florida, where my studio is located. They were pregnant with their first child. It is important to me that new parents or photo clients of any kind know what to expect. So, here is the story of how we created these beautiful images together.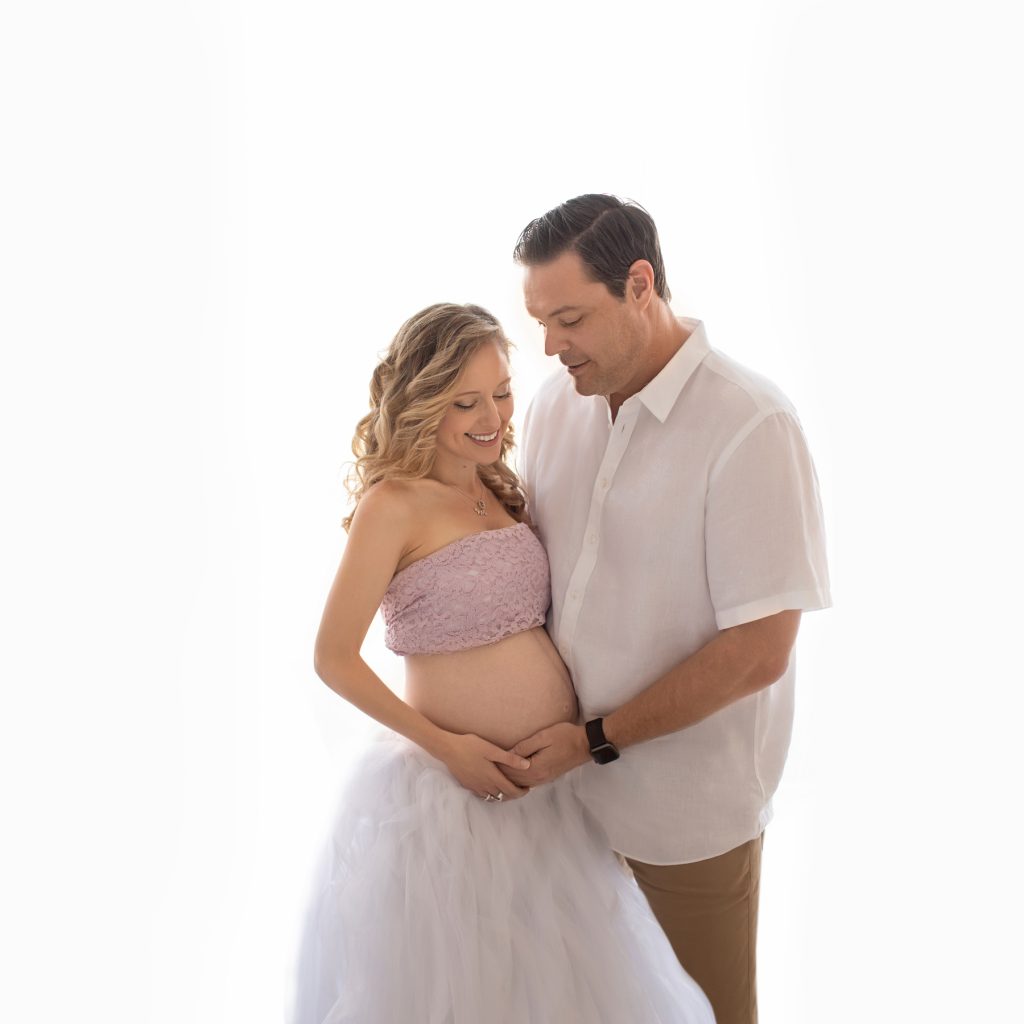 Christina and David found me through a Google search and loved my style. They then visited my studio to see the setting where I take pictures. I offer a maternity gown wardrobe for maternity photo sessions as well as maternity photo ideas to help parents decide on a look for their photos. Providing gowns helps reduce the cost of the photo shoot and I have a wide variety that can be borrowed. This couple decided on pregnancy photos with the husband, so both Christina and David would be featured.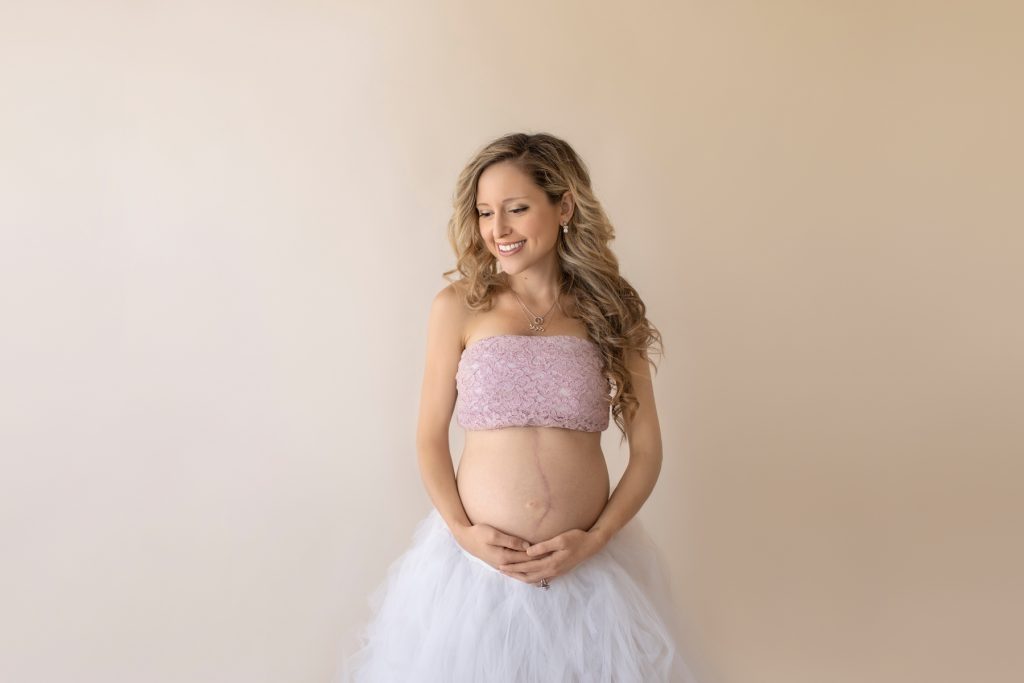 I spent time getting to know Christina and David. They are professionals and they love the outdoors. We decided to represent their passion for nature by selecting a color palette that reminded them of flowers and foliage. The backdrop and supportive elements included neutral colors and muted green, soft yellow and flowing white. 
After our photoshoot, Christina and David received their pictures and fell in love. They have begun a leather box collection which they plan to build on with their next photo session. I am so honored that they have also scheduled their newborn session with me, so I get to see the fruit of this beautiful season of waiting.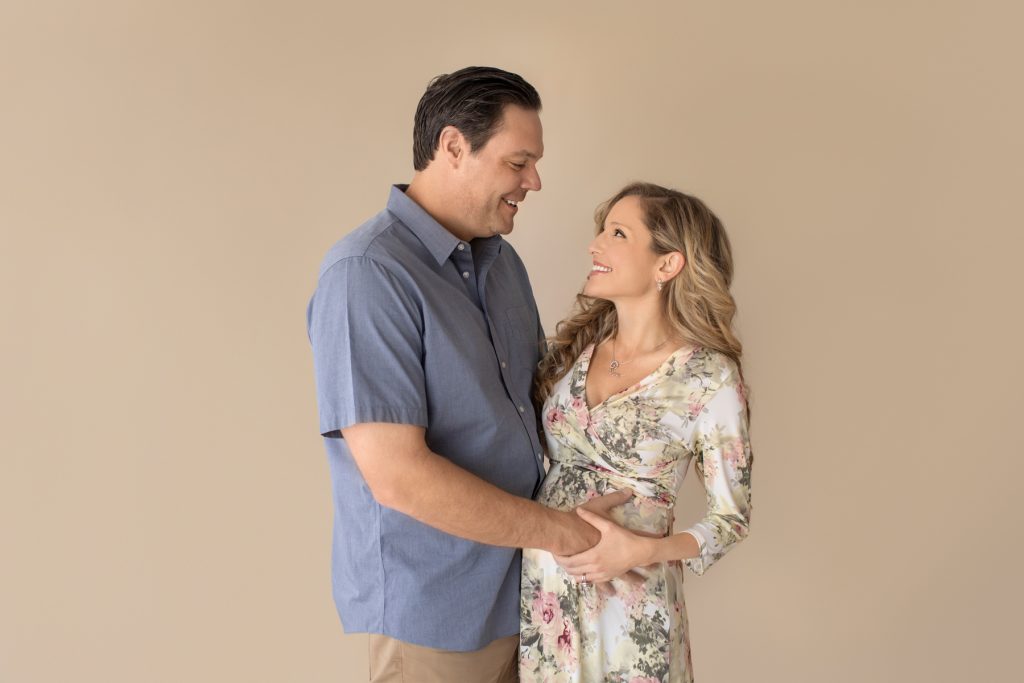 How to Find a
Maternity Photographer Near Me
I love my work and enjoy partnering with new parents, veteran parents, couples and more. It is important that you find the right photographer for your needs. Finding "maternity photographers near me" may be as simple as a Google search. You can type or tap in phrases like: 
Maternity photography studios near me

Maternity photographer near me

Pregnancy photographer

Maternity photo studios

Professional pregnancy photos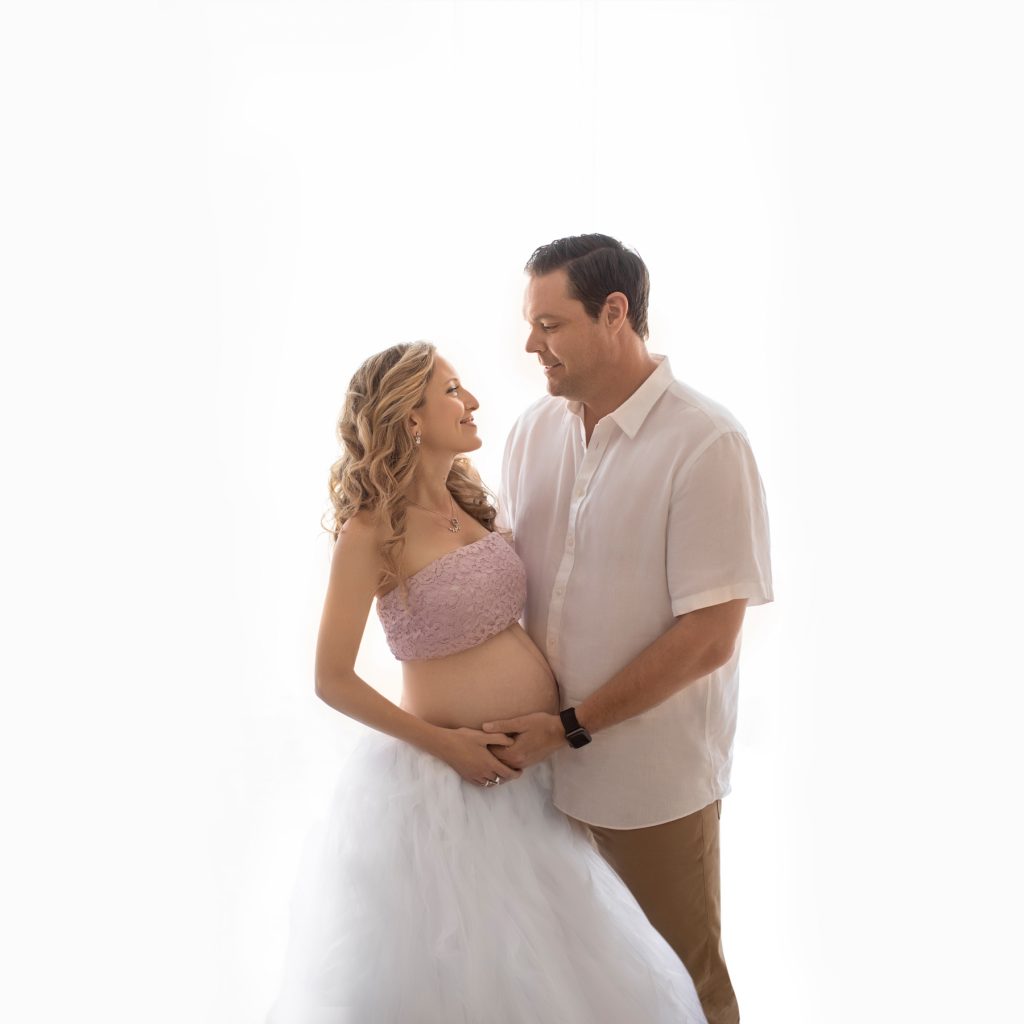 You may be here because you did just that! I would suggest that you consider some key elements as you review a photographer's work: do they take pictures with a color palette you like? Do you like how the pictures make you feel? Do you see props or design elements that indicate a style that appeals to you?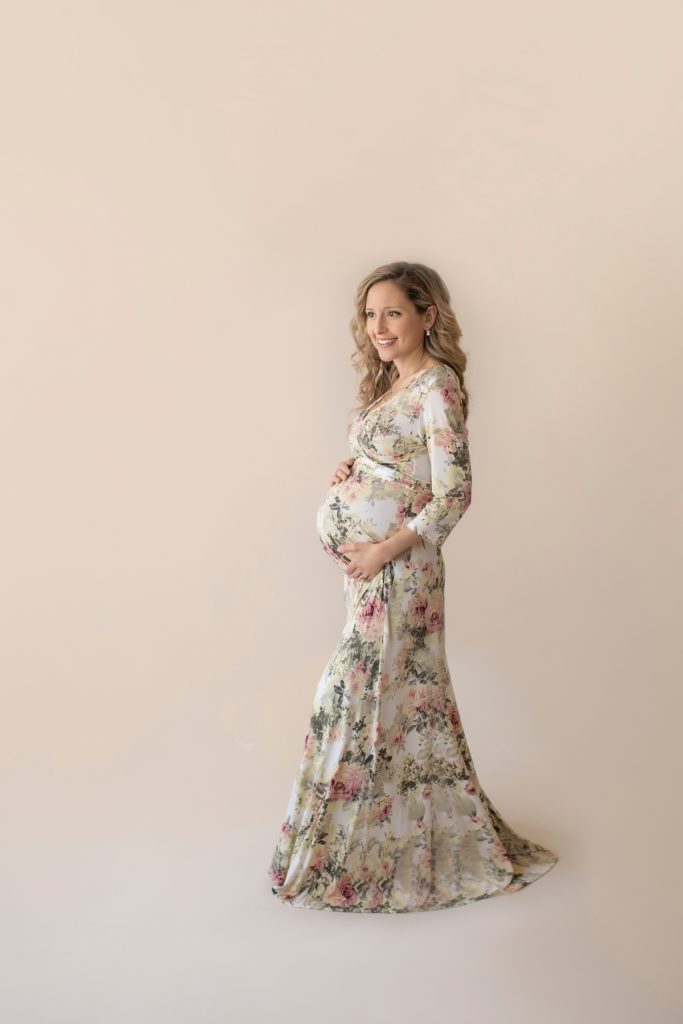 Most importantly, I would always suggest reaching out and communicating with the photographer. This will help you get a feel for their demeanor and the kind of experience you will have. If you'd like to reach out to me, feel free to click here. I'd be happy to learn more about you and how I can provide you with a service that will capture this season of your life.