Expressive, elegant, energetic. That's what I encountered when I met the couple featured in this maternity photography session. I was taken aback by how vivid the expression was in mom Savannah's eyes as she spoke about their first baby, a daughter. Husband Kenny was just as excited and ready to capture this season. I remember all too well those days of longing and expectation!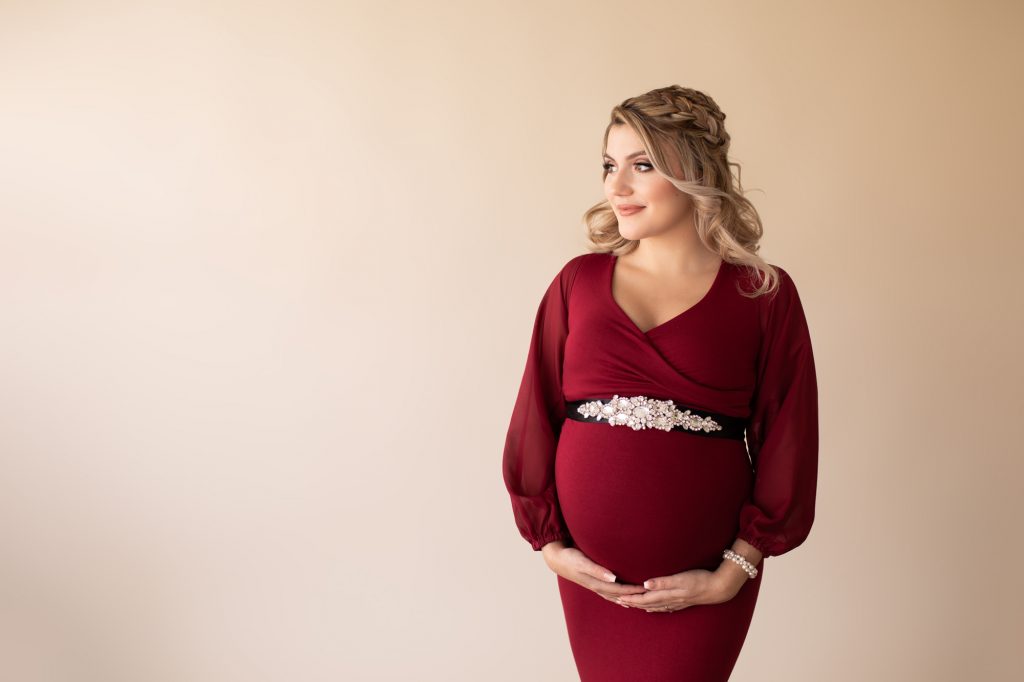 Maternity photography has the unique opportunity to capture once-in-a-lifetime moments for women and their partners. First-time mothers in the blush of breathless anticipation; experienced mothers patiently awaiting a much-loved addition; any woman in any season deserves to remember these moments in all of their wonder. And that is the gift that artfully designed, curated and developed maternity pictures can provide.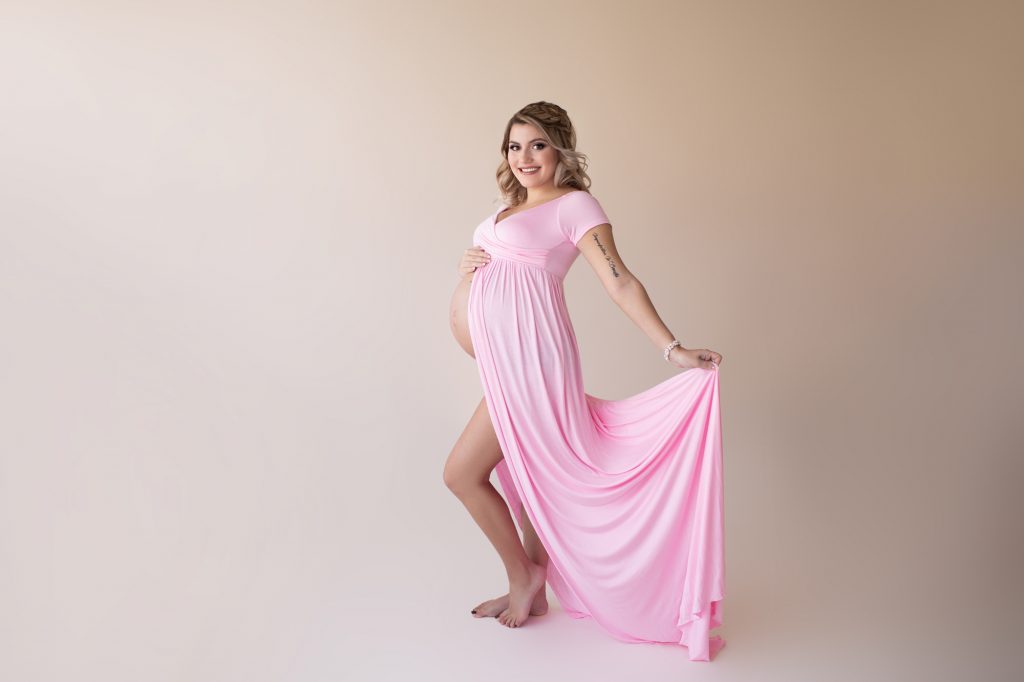 Maternity Pictures: Ideas and Inspiration
Motherhood is full of patience as well as surprise. Even in its earliest moments, women experience something truly sacred and unique. For Savannah, it's clear that she already holds this baby in her heart.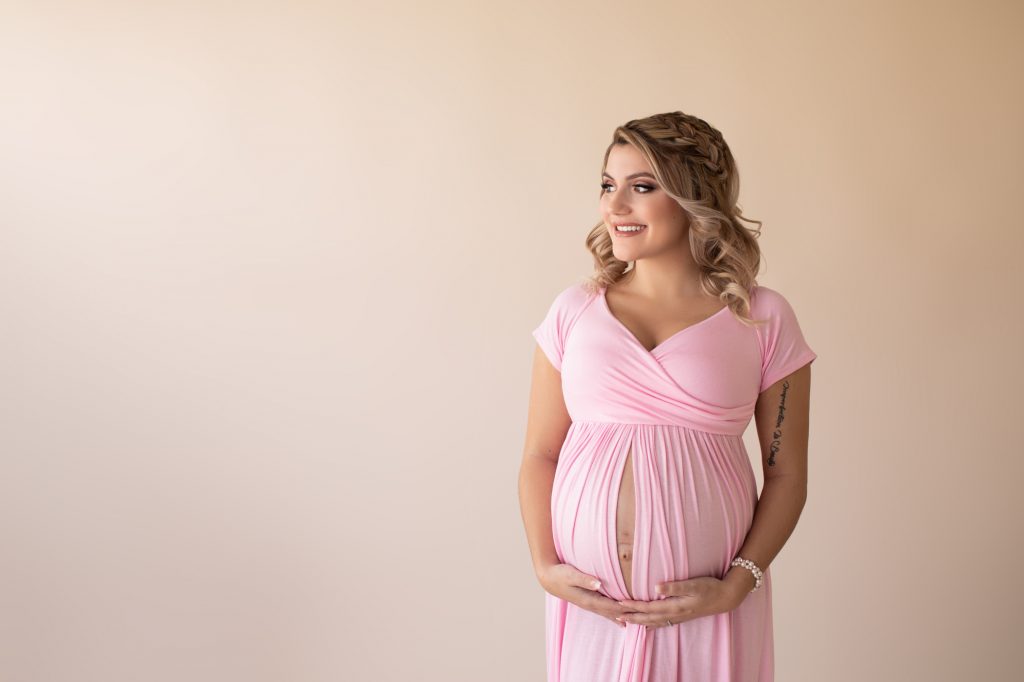 One of the pleasures of watching new mothers is the evident bond they already have with their unborn baby. From the way they speak to the way they cradle their new one, it's clear that they have bright hopes and dreams for the exciting days ahead.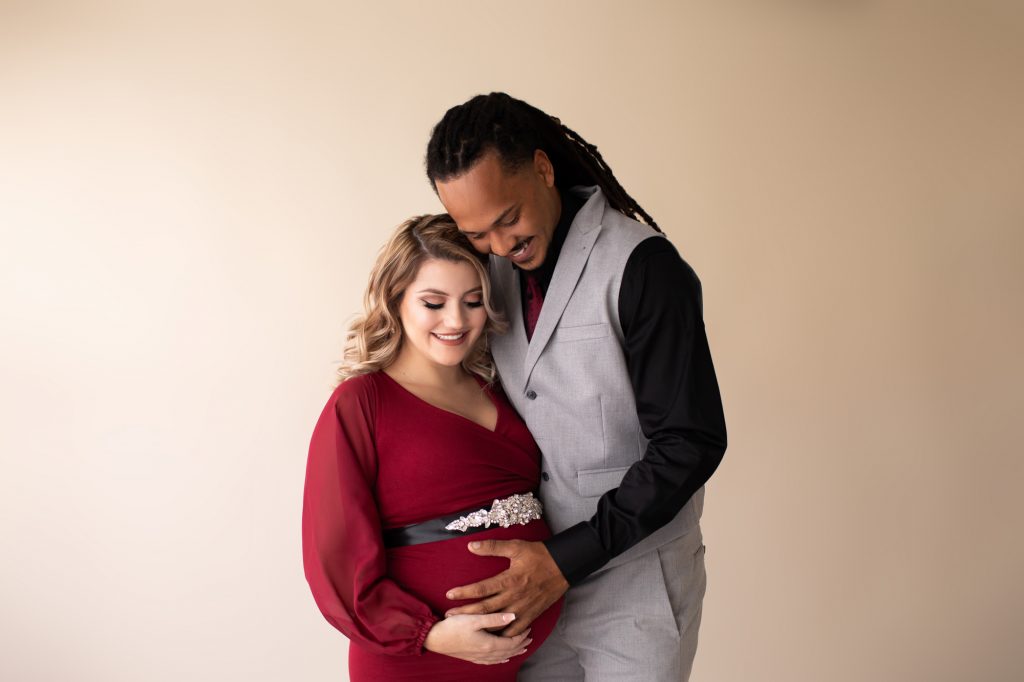 We all understand what a unique year this has been. From at-home maternity photoshoots to new protocol for distance and safety, we've truly adjusted our expectations. But that doesn't mean that memories fade or are any less worthy of preservation. With great care and attention to best practice, I'm delighted to welcome clients into my Gainesville, FL maternity photography studio. 
Maternity Photography Ideas
This couple prompted some wonderful maternity photos and were willing to commit to a high contrast color palette and feminine props. As they are expecting a daughter, the themes they chose included two concepts: soft and gentle/bold and classy. 
This proved to be a winning juxtaposition, wherein I used soft pinks and florals against a bold burgundy. Savannah requested a bed of flowers that was absolutely lovely.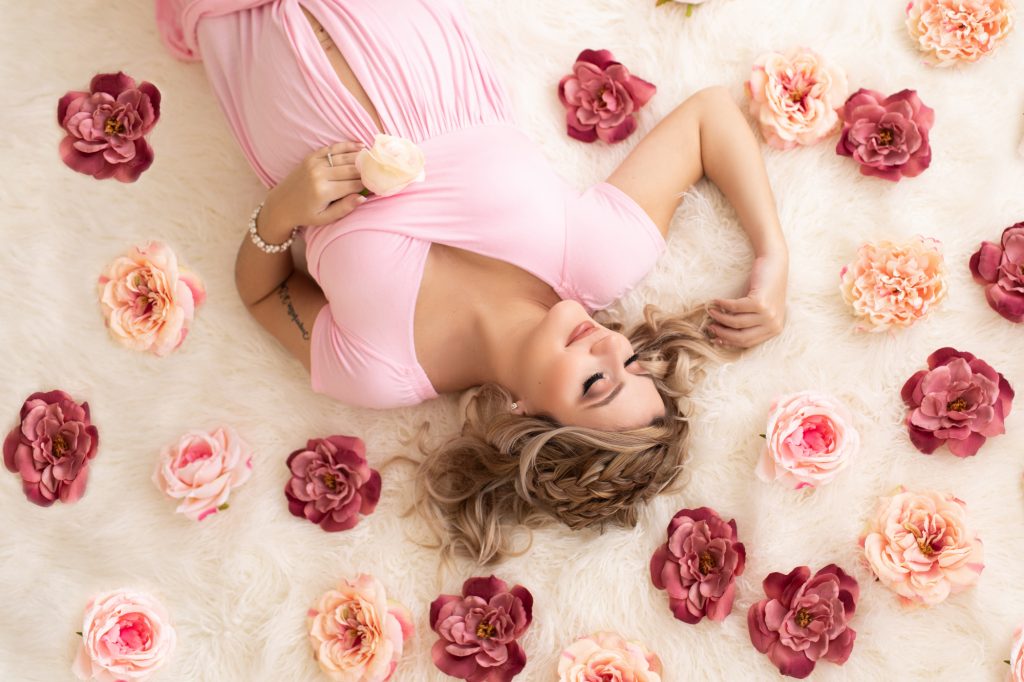 Maternity Gowns for Photography
Choosing the attire women wear for maternity photoshoots is a fun and fanciful conversation. During my client onboarding (now available in a virtual setting), I get to know the family and learn what their design ideas are. Many people have wonderful ideas, from which I can incorporate into a stunning maternity photoshoot.
This was no exception. Savannah is eager to outfit her baby girl in all kinds of feminine accessories. She is also a strong woman and was not shy about a touch of drama. The maternity gown was a flowy, burgundy with a trumpeted skirt. This provided a richness and depth that enriched the final maternity photos. I couldn't be happier with the result.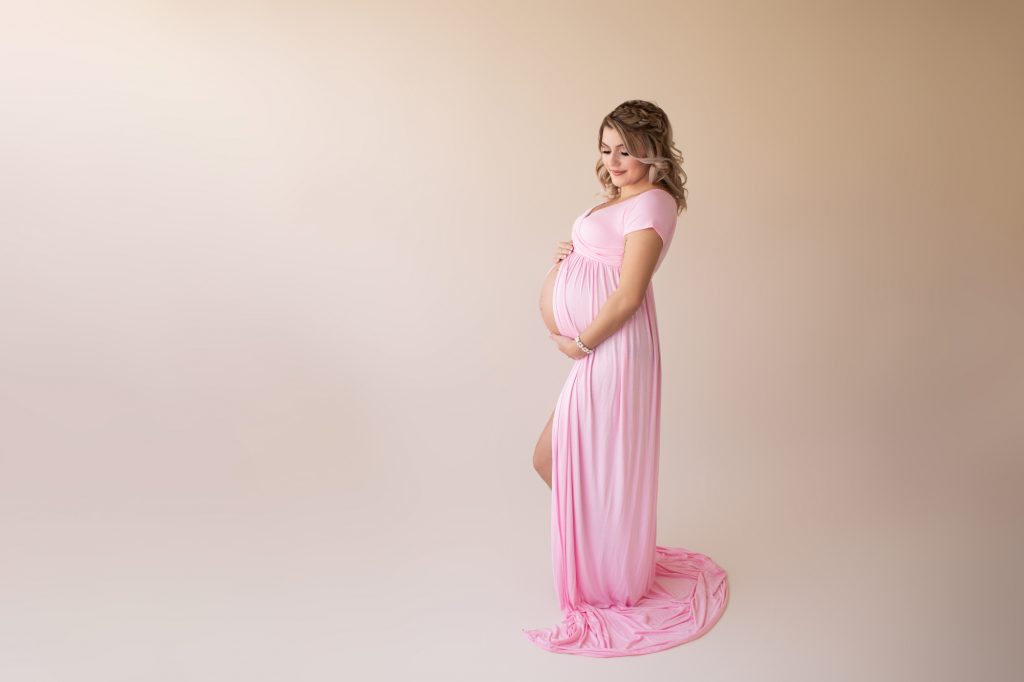 A Maternity Photoshoot to Remember
Every time I get to do maternity photography, it is a gift. I understand that couples are entrusting to me this moment in time. I spare no effort and attend to every detail to truly capture the moments as they are, and as they should be remembered.
Especially important to me is to capture maternity photos that feel both candid and posed. There is such a tenderness in the embrace, touch and dreams of this time. 
I always hope to create such a warm, welcoming environment that new mothers and their partners relax and express themselves in authentic and meaningful ways.
Maternity Photographer Near Me
In times when we gather less often, that gathering is all the sweeter. Even as new parents dream of days to come, we all look forward to the future with bright hope. It's so important to stop, breathe and be grateful for all of life's bountiful gifts. 
I'm so proud of the work that I do. As a maternity photographer, as a mother myself, now as a grandmother: my life is full of the love that I work so hard to convey through my work.
If you need a maternity photographer in Gainesville, I would be delighted to meet you. Here are some ways that you can make a connection or see more of my work:
Come back to this blog

for regularly updated content
If you want to learn about upcoming availability, or ask any questions, go here to contact me.