Artistic baby portraits require a keen eye and willing family. This newborn photography photo shoot with little Oliver provided just that. Mom Jessica and dad Donald had some wonderful expectations and were excited to craft a beautifully hued environment to showcase their bundle of joy. And that is, of course, where all great infant portraits begin: with the right environment.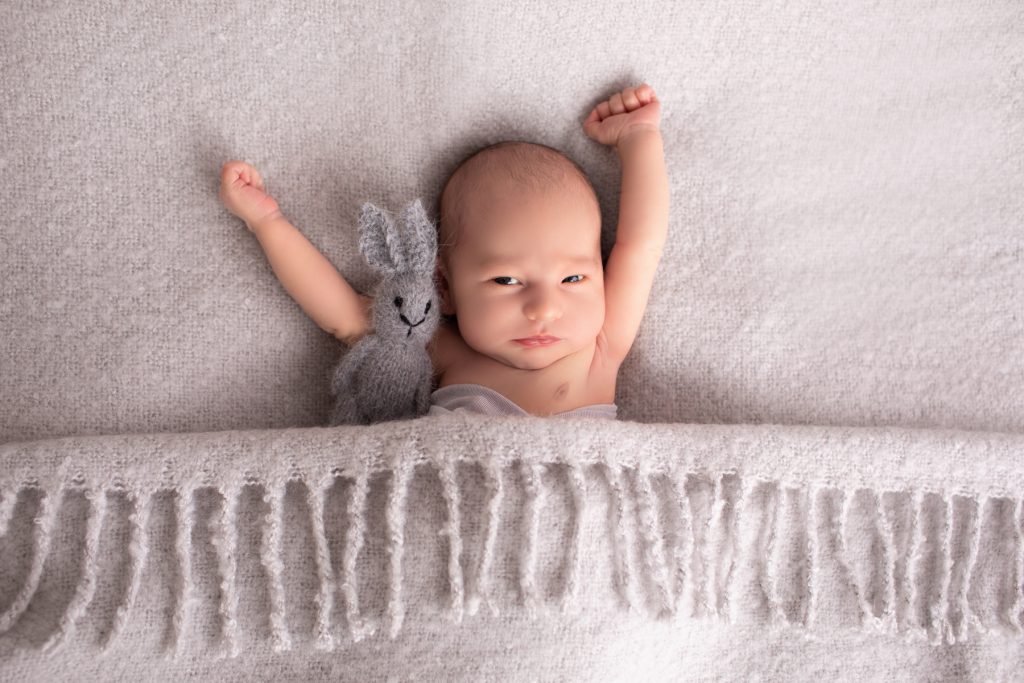 Newborn Photos in a Studio
The studio environment is just right for capturing newborn baby photos. With a carefully controlled climate, lighting and special luxury spaces for essential breaks, even long photo shoots can be joyfully accomplished. I always have a thorough onboarding session with new families in my Gainesville, FL photography studio. We review the amenities I can provide, which include a private space for nursing moms or baby changes. I also have strict protocol in place to ensure the health and safety of babies and their families.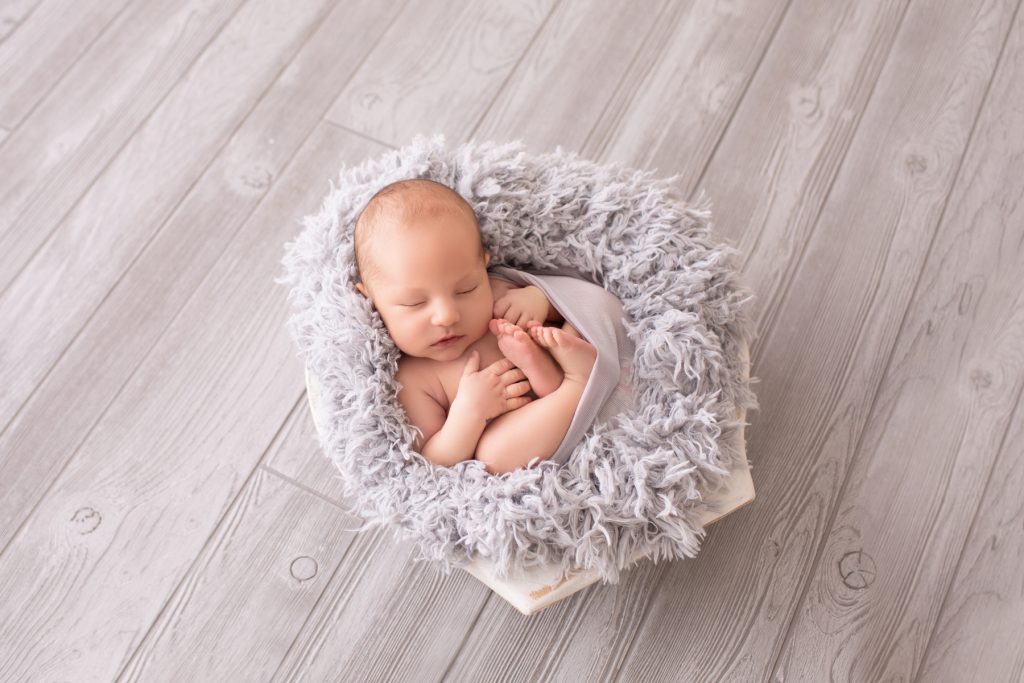 Preparing for Baby Photos Over Facetime
For Oliver's infant portraits, I met with mom and dad over Facetime. Using Facetime for baby photo shoot introductions is a helpful way to accommodate busy schedules and maintain social distancing as needed. Virtual baby photo shoots may not be possible, but many of the introductory steps can be accomplished through remote means.
High End Infant Portrait Studio
Something that sets a Gainesville photographer like me apart from others is the resource of a professional studio space. Once I "met" Jessica and Donald, I knew their dream list for custom portraits of baby Oliver. It can be an immense challenge to take an ambitious list and distill it into the right shots, especially when an unpredictable baby is involved. I am enormously proud of the magic we were able to capture on this long but worthwhile infant portrait session.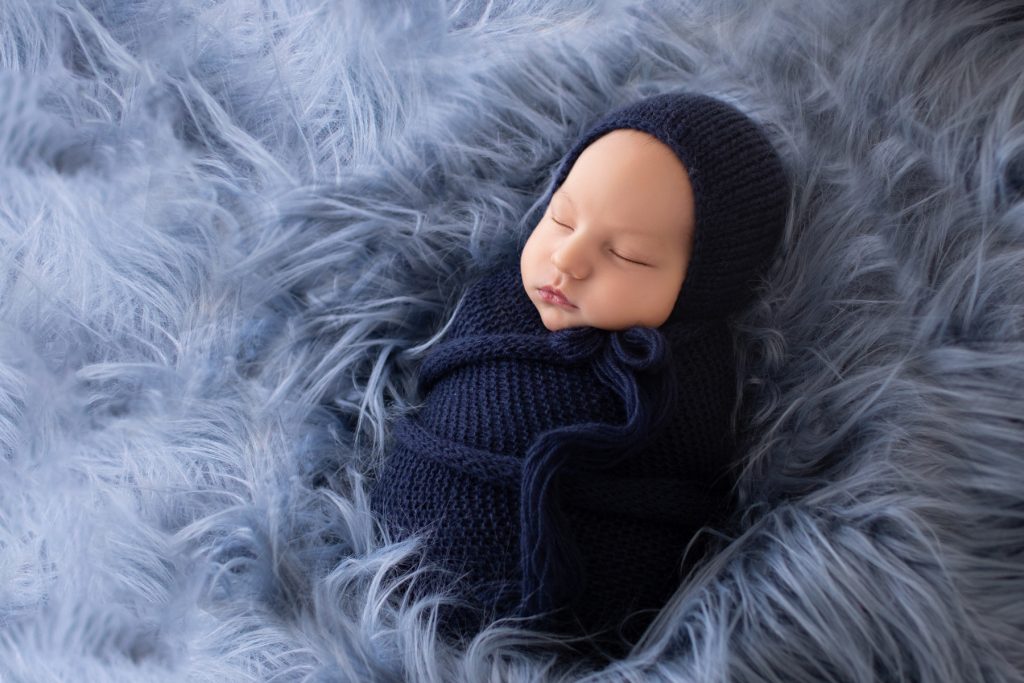 Infant Photo Galleries
Part of my role as a newborn photographer occurs before a session and extends well beyond that single day. First, I take all of a family's goals and curate the right settings. With a family's color palette and taste in mind, I select newborn baby photo props and assemble the right outfits and backgrounds. There are several popular newborn baby poses that capture small babies. I use numerous kinds of wraps and textiles to achieve the multi-dimensional look that gives such depth and richness to baby portraits like these.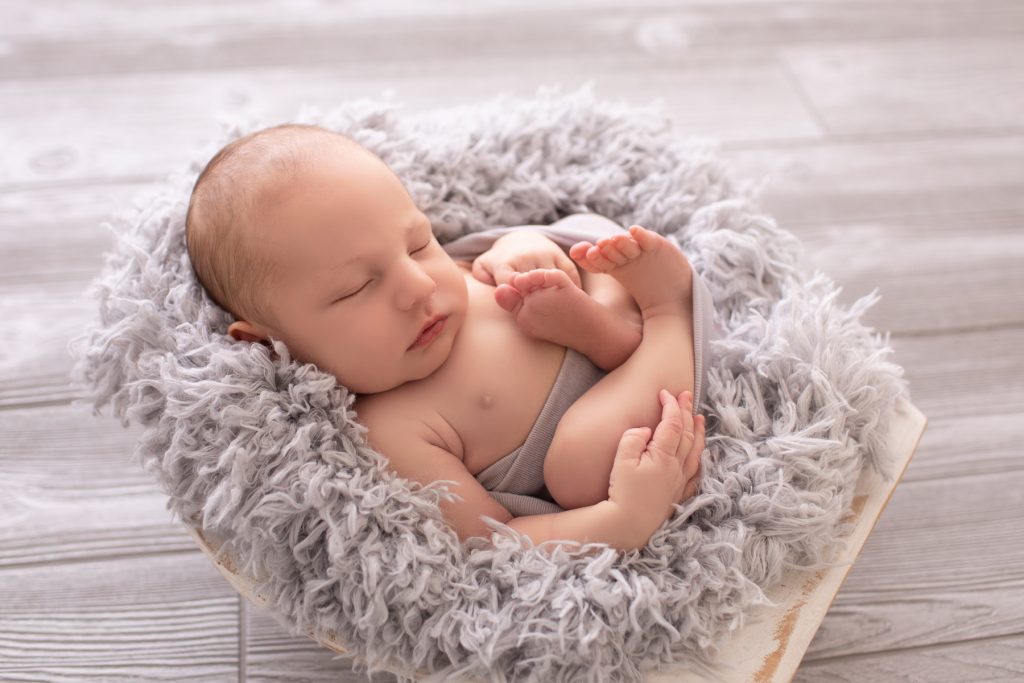 Baby Photo Inspiration
Infant portraits benefit from an extra dose of inspiration and a great deal of knowledge. For instance, it's important to understand what time of day is best and how to order photos. Knowing that we'll quickly get to naptime or feeding time, I have a structured list in mind of how we will proceed through all of the best infant portrait poses before we lose our moment.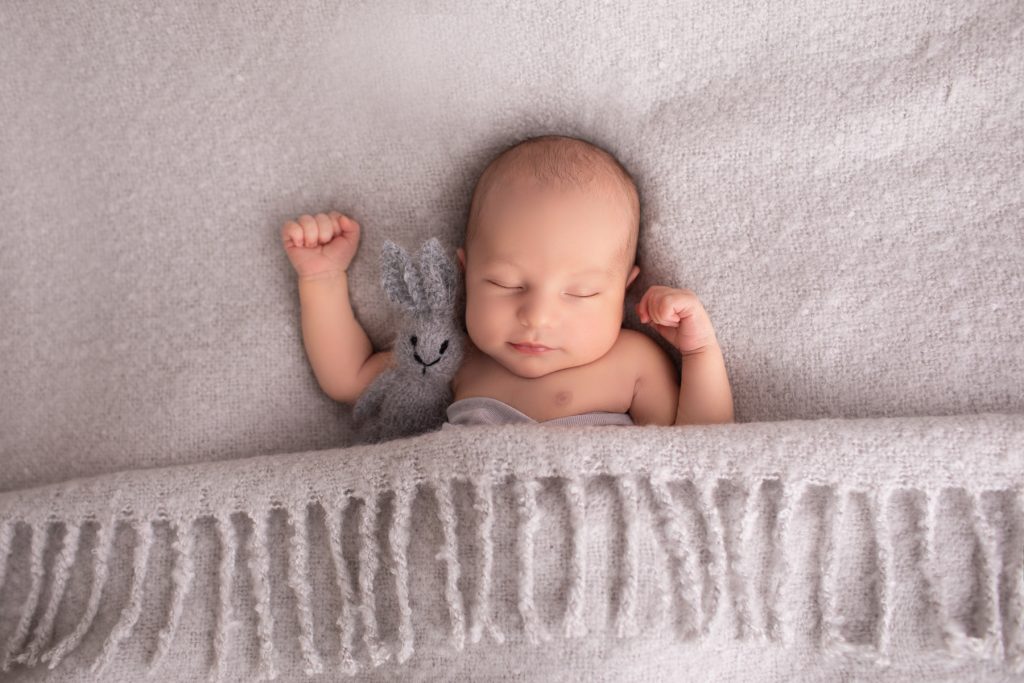 Sometimes there are challenges in meeting a parent's desires, such as incorporating a bright, light reflecting stainless steel pot to highlight a favorite family culinary hobby… or incorporating the dark and medium blue of a mom and dad's alma mater. I'm always delighted when the results are this lovely.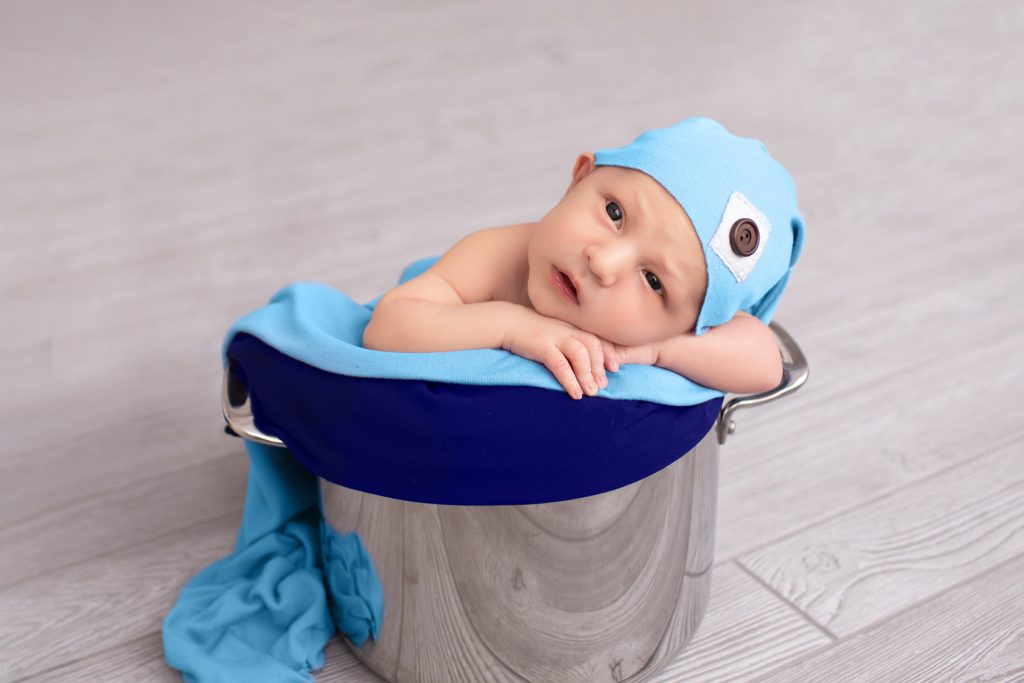 Want to see a wider array of my work? Baby Oliver was beautiful in blue but I love how each family brings their own design scheme and palette preferences into the process. Tap here for more of my newborn photographs.
Infant Portrait Editing and Printing
Once the baby photos are captured, I get to work refining and polishing all of the wonderful captures. This is part of what people pay for when they hire a newborn photographer. In addition to my expertise on set, I can lightly edit wonderful portraits to enhance them even more. These beautifully finished infant portraits will then be ordered by parents.
I'm pleased to offer a wide selection of prints, canvases and heirlooms that showcase the wonderful work of artistic infant portraits. This may be the last step in the process but it is one of the most important. Well-designed infant portraiture can hold a permanent place in your homes, capturing forever a fleeting season of your family's life.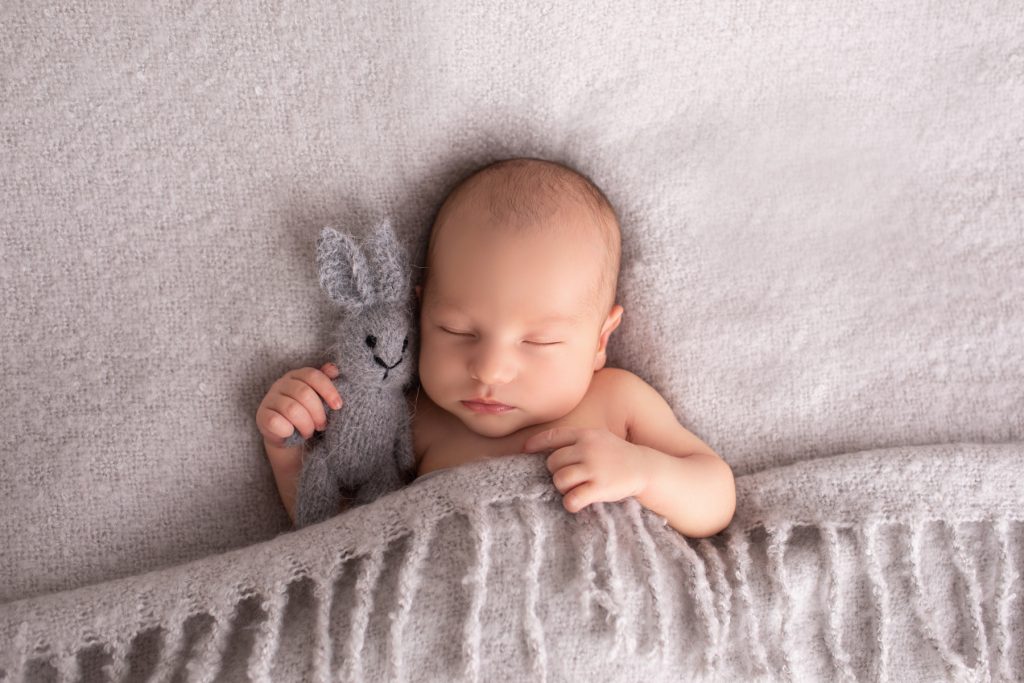 Hire a Photographer for Infant Portraits in Gainesville, FL
If you are interested in custom styled newborn photography or infant portraits in Gainesville, FL, I would be honored to meet you and learn more. I am currently accepting clients for artistic newborn portraits, maternity portraits and family portraits in Gainesville. Feel free to wander around my site for additional illustrations of my work or join my community on social media:
Andrea Sollenberger Photography on Instagram
Andrea Sollenberger Photography on Facebook
To ask questions or schedule an infant photography session, go here.