Newborn portraits capture a fleeting moment in time. It's true that babies grow so quickly, moving so fast beyond birth into toddlerhood. Newborn baby photos are an important memento of this short season of life. Even when the days feel long, parents look back so soon on these moments with fond remembrance.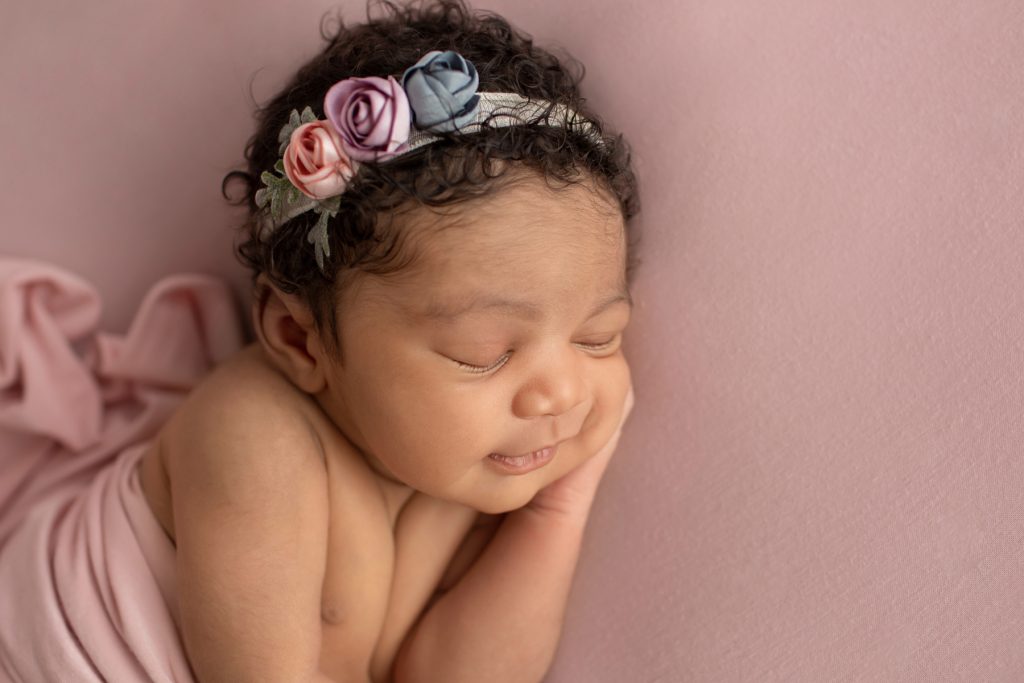 In my newborn portrait sessions, I carefully craft everything needed to set up a successful experience. Newborns are obviously unique. I offer expert preparation tips for newborn sessions. For example, parents will understand that it takes about three hours for a newborn photo session. This amount of time is important because we are at the mercy of the baby's attention, wakefulness and feeding needs.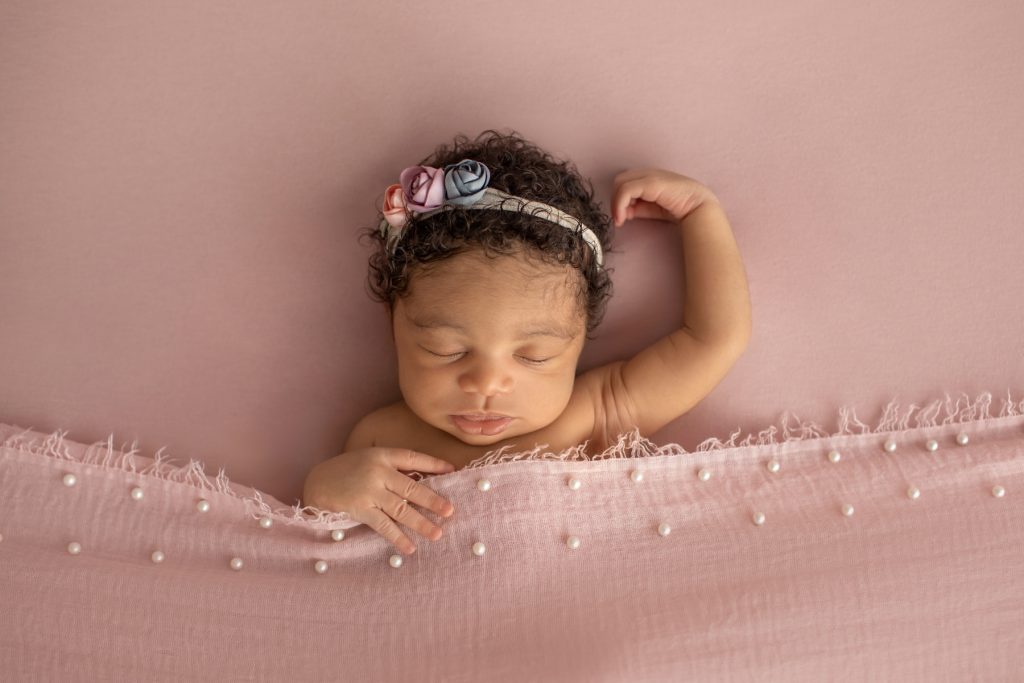 Because I offer custom portrait sessions in my own studio, I'm able to offer flexible start times that revolve around a baby's latest naps or feeding. There are also great tips on what to bring, when to feed and even who should come. Feel free to tap on the link above for the full list of tips. This guidance is immensely helpful to new parents who want to make the most of short "awake" times and rare, focused smiles. 

Baby Photo Session
Baby Ava was truly a delight. She and mom Whitney came to my professional photography studio in Gainesville. I do find that the most artfully crafted newborn photos require an optimal environment. This means professional lighting and expert equipment. In my photo studio in Gainesville, I'm able to create scenes around a family's color preferences and desired style.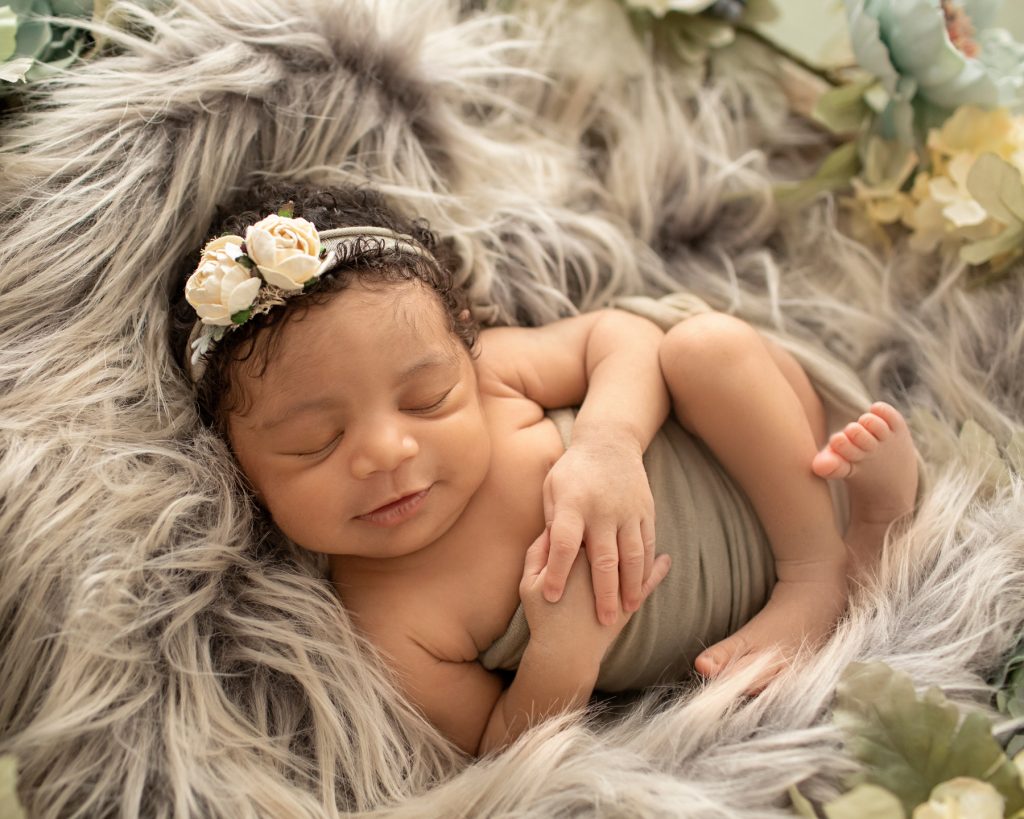 Newborn Photo Styles
The first step in striking the right newborn photo style is to meet and get to know a family. Because I do provide the best quality newborn photos, I know this investment is meaningful and should last a long time. It's ideal for me to coordinate with families well in advance of a final product. This means that we can plan style, color palette and even newborn baby photo props around the style of a home.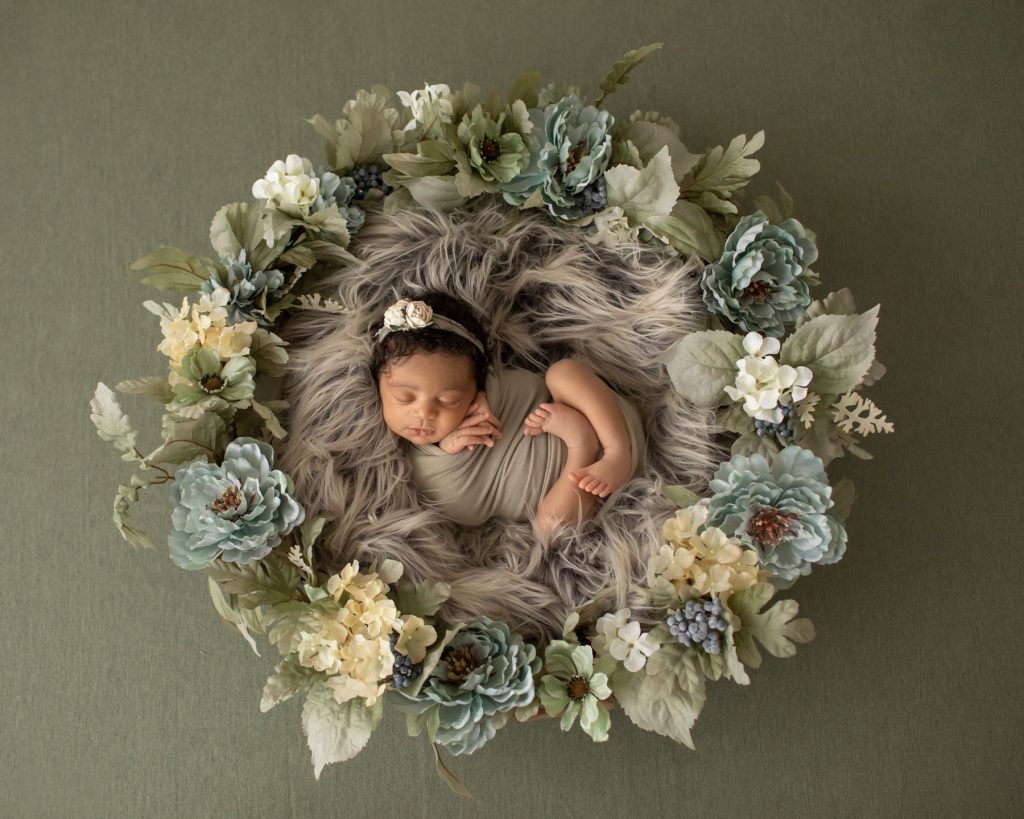 Most often, newborn photos will be beautifully printed and proudly displayed in common living spaces. This may mean that families want to thoughtfully consider how the colors and style will integrate with their decor. I'm fortunate to have an extensive collection of precious textiles, outfits and accessories available for newborn photo sessions. This gives parents the utmost ability to customize a newborn photo shoot to fit their taste.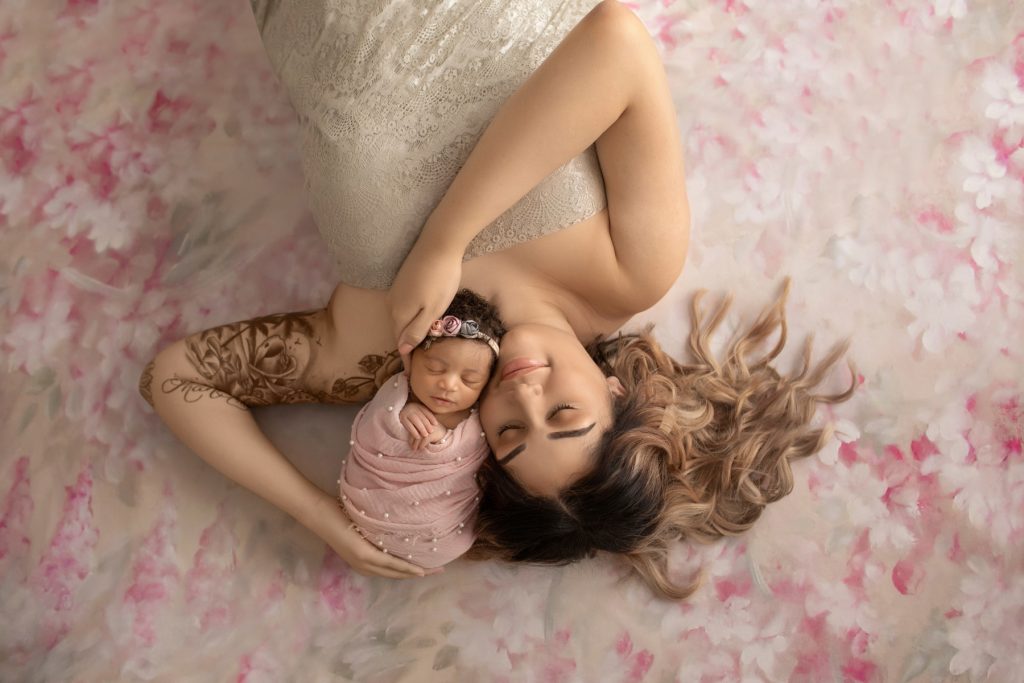 Styled Newborn Portraits
For Ava, her gorgeous mother chose to adorn the little princess in an array of pink hues, pearls and florals. In the family area where these newborn photos will hang, mom Whitney will thoughtfully incorporate sage florals to accentuate the accessories in the photos. I always have a meeting of the minds with parents in advance, so I can assemble, sanitize and prepare all newborn portrait props and accessories.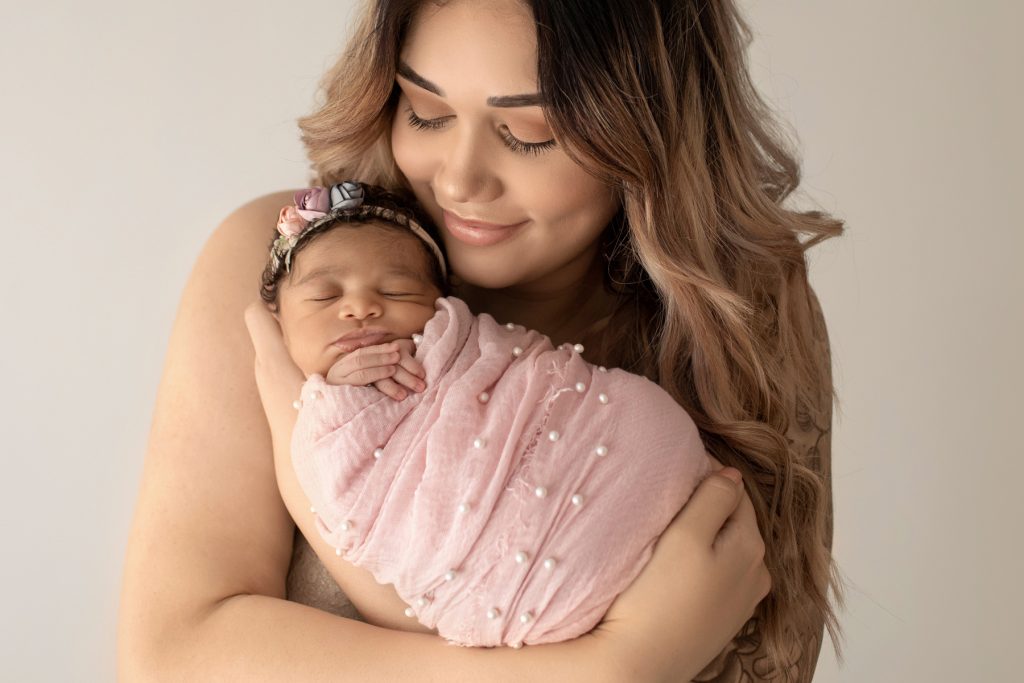 There are several different styles that people hire a newborn photographer to capture. In my line of work, I'm able to adapt fairly easily to a variety of looks and styles. You can go here to see a broad range of newborn photo styles that I have achieved with various clients.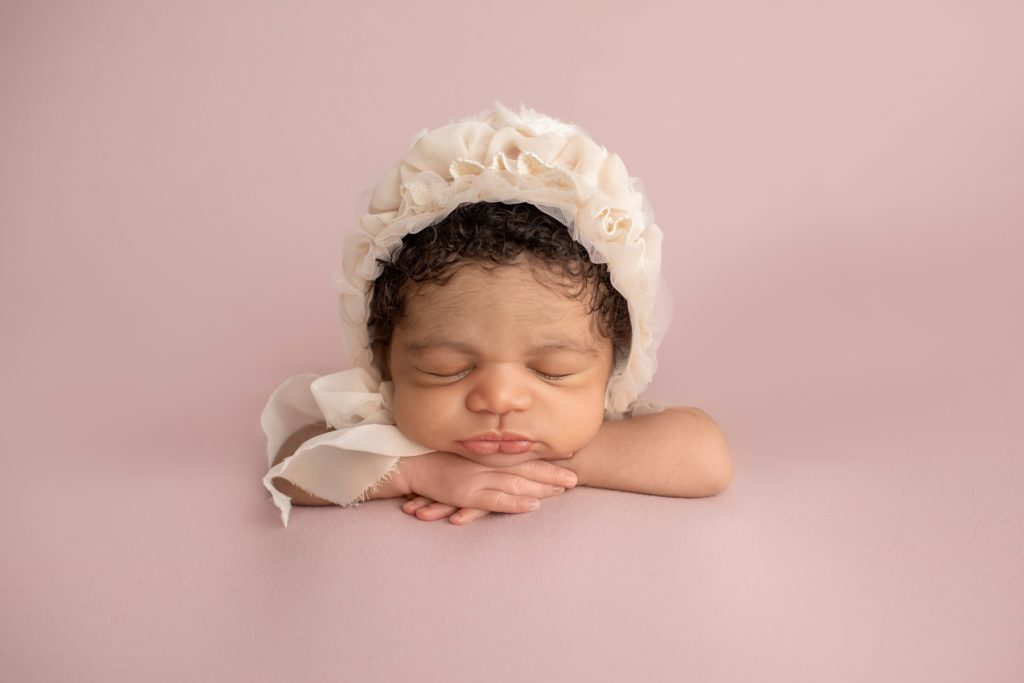 As you look online or even go on Pinterest for additional ideas, it may be helpful to search for phrases like:
Newborn vintage style photography

Newborn dreamy photography

Newborn photo props

Designing a newborn photo shoot

Newborn photo accessories

Newborn photo poses
While it's great to get inspired on your own, I take a consultative approach and walk clients through the precise setup that will be ideal for capturing photos of their newborn baby.
For regularly updated samples of my newborn photo work, toddler photography, family photography and more, follow me on Instagram or like my page on Facebook.

Schedule Newborn Portraits in Gainesville
I understand that we are emerging from a unique time. As many places reopen after COVID-19 closures, I want to reassure all families that they are safe in my studio. Go here for more information on reopening my Gainesville photography studio.
Especially with tender newborns, I exercise the utmost caution and safety protocol to protect everyone from germs. All of my newborn photo outfits, maternity photo dresses and more are expertly cleaned. My space is completely sanitized and I adhere to all CDC recommendations for health and safety.
Newborn portraits are a joyful experience that will be part of your family history. It's my delight to share in the whimsy and wonder of these early days. If you have a newborn and would like to schedule baby portraits, contact me here. I'll be happy to make it an experience to remember.