It has been said that to be pregnant is to be vitally alive. Maternity photos with Jennifer were just that: a beautiful celebration of vitality and life. Sometimes, pregnancy feels long. But the reality is, it is a fleeting season before a whole new life begins. That is why women come to my Gainesville maternity photo studio and capture the moment before it has flown.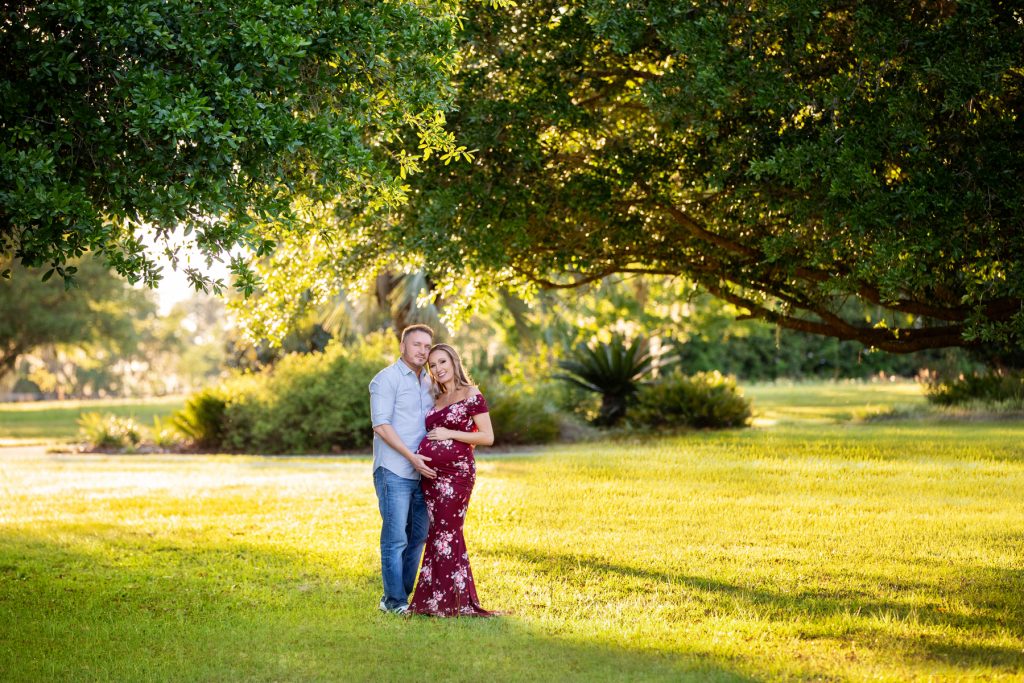 These maternity pictures were taken in April in the beautiful outdoors. I'm fortunate to not only host maternity photo sessions in my Gainesville studio but also work on-location. In this case, Jennifer opted outdoors. The beautiful, sunswept landscape became a divine backdrop to her mementos of this season. It couldn't have been a better choice.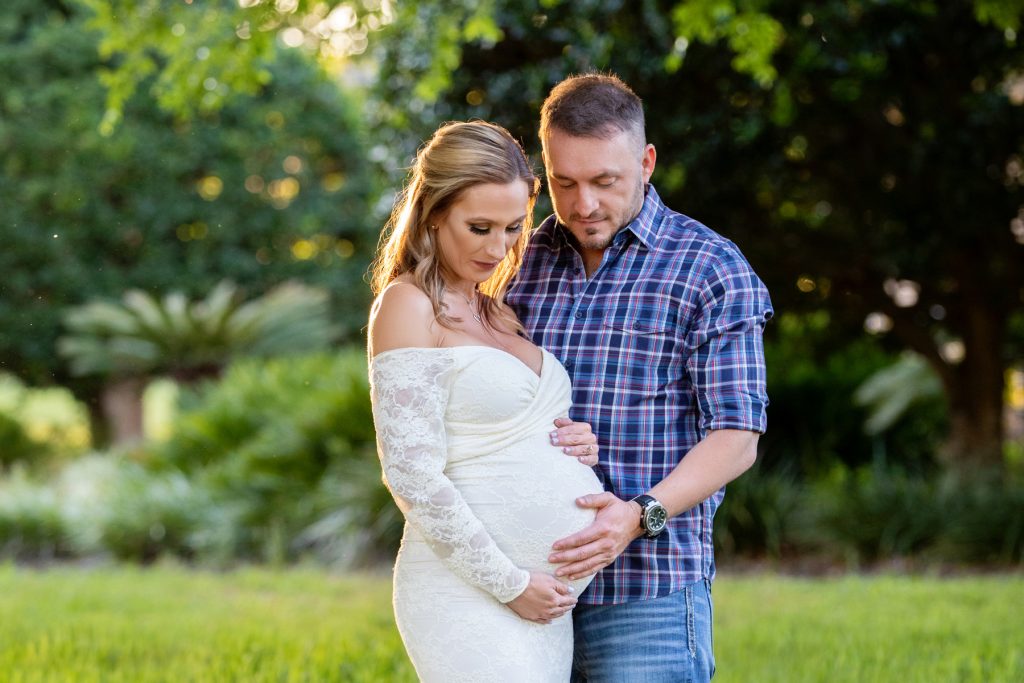 Maternity Photo Shoot
Photo shoots for expectant mothers can be beautifully crafted outdoors. Jennifer's choice placed us in a beautiful setting on a lovely evening. The glow of a setting sun washed everything in the coveted golden light. This sacred hour is a maternity photographer's dream. The angle of light is just perfect to soften each frame, tinged with a golden hue.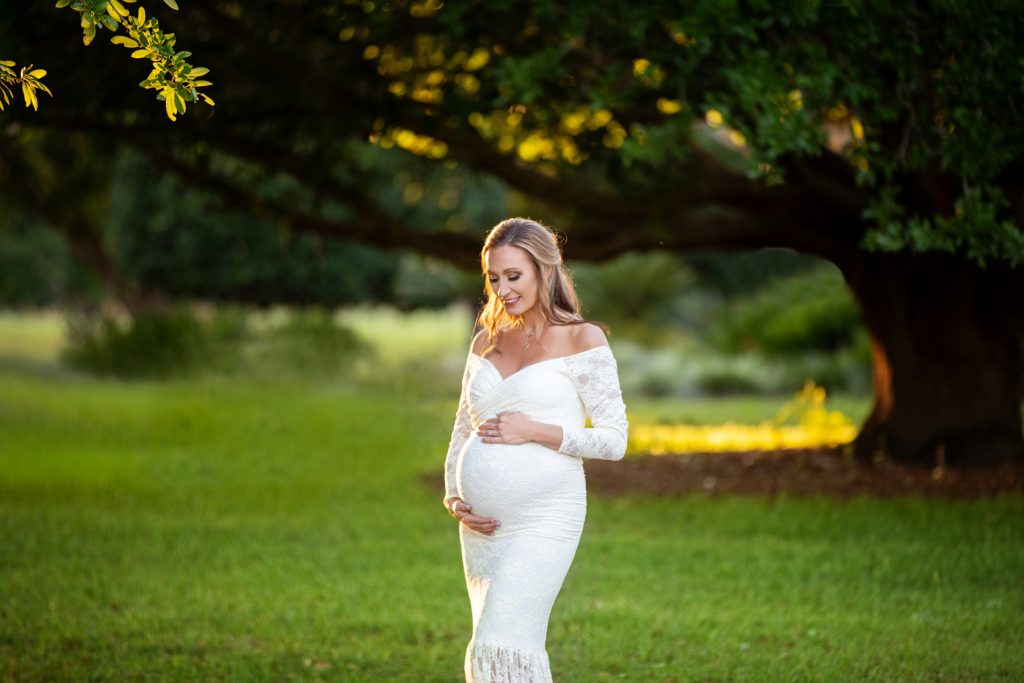 Because I am a photographer in Gainesville, FL, it's worth noting that outdoor maternity photos are ideal in spring and winter. In the muggy heat of our Florida summers, I happily create beauty within the walls of my (air-conditioned) Gainesville photo studio. Thankfully, this April maternity photo session was everything Jennifer dreamt of.
Maternity Portrait Ideas
Jennifer and Stephen were the lovingly expectant parents in this maternity photo session. It was clear from the start that they already love their bundle of joy. This attractive couple reached out to me after an online search for Gainesville maternity photographers. In this month, my Gainesville photography studio was actually closed due to the uncertainty of the COVID-19 pandemic.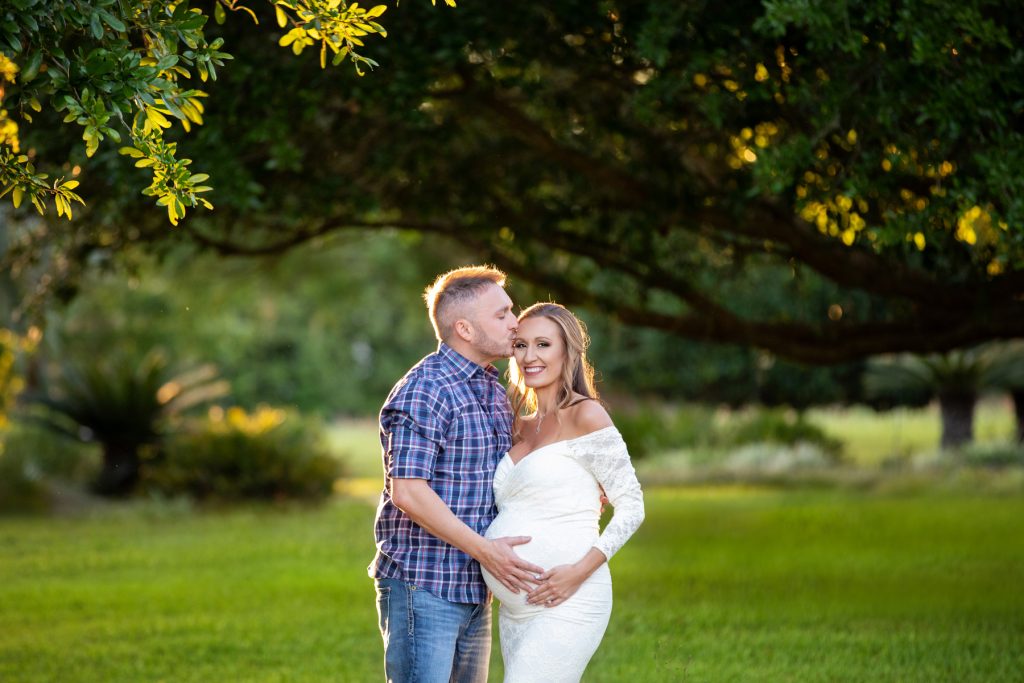 Even so, it was clear they didn't want to miss out on the opportunity to work with a maternity photographer and create memories with professional pictures. We had our initial meet over Facetime and they were able to virtually visit my studio. During this virtual tour of my photography studio, Jennifer and I discussed maternity photo shoot ideas.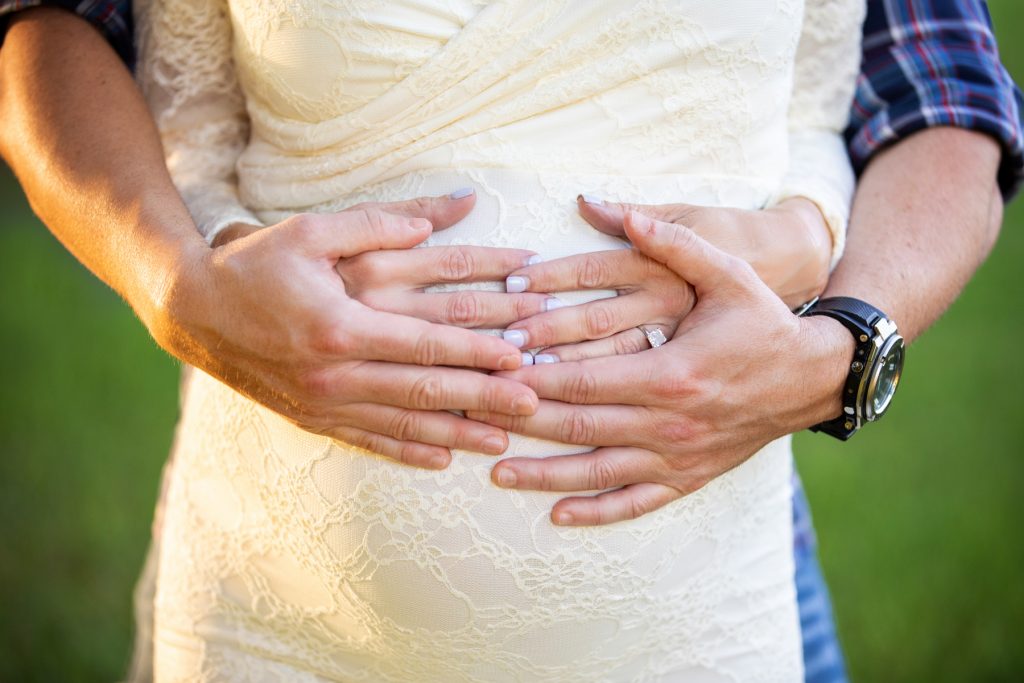 Maternity portrait ideas include important decisions like a maternity gown. These are unique pieces which I curate in my studio maternity wardrobe. This service offsets cost for my maternity photography clients and enhances the fun of the creative process. My closet of maternity gowns for photo shoots range from whimsical to romantic to dramatic and are all beautifully designed.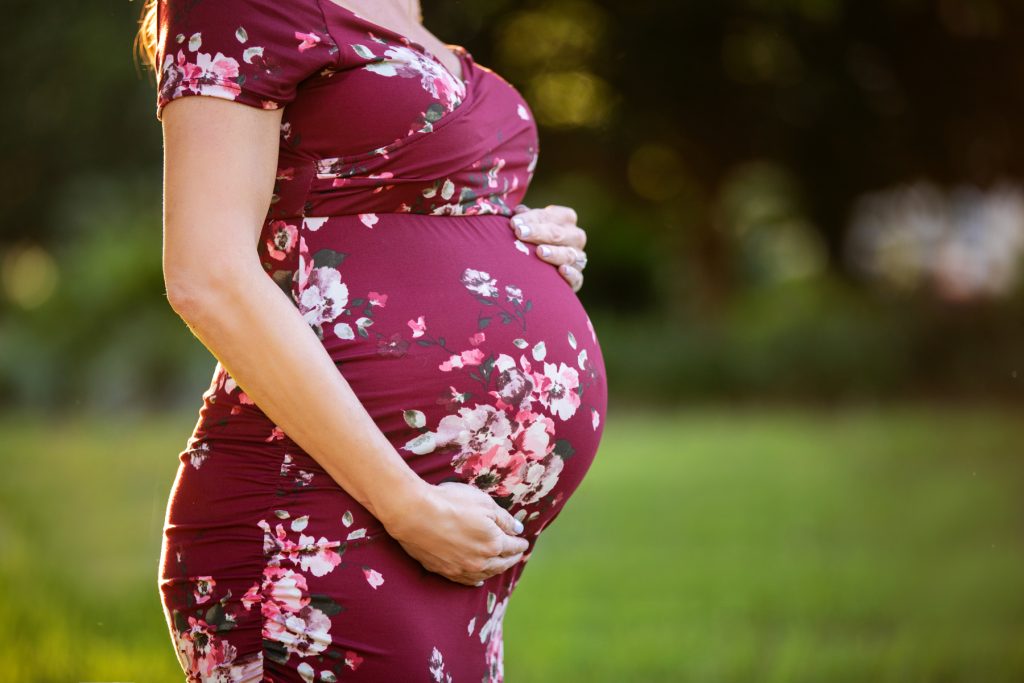 Unique Maternity Pictures
Jennifer and Stephen's gorgeous maternity photos represent a season of life in which the uncertainty of a pandemic was coupled with the joyful expectation of a baby. This first child for the couple would be a girl. In addition to a token of family history, their unique maternity photos will forever stand as a reminder of these moments. I'm overjoyed at the result.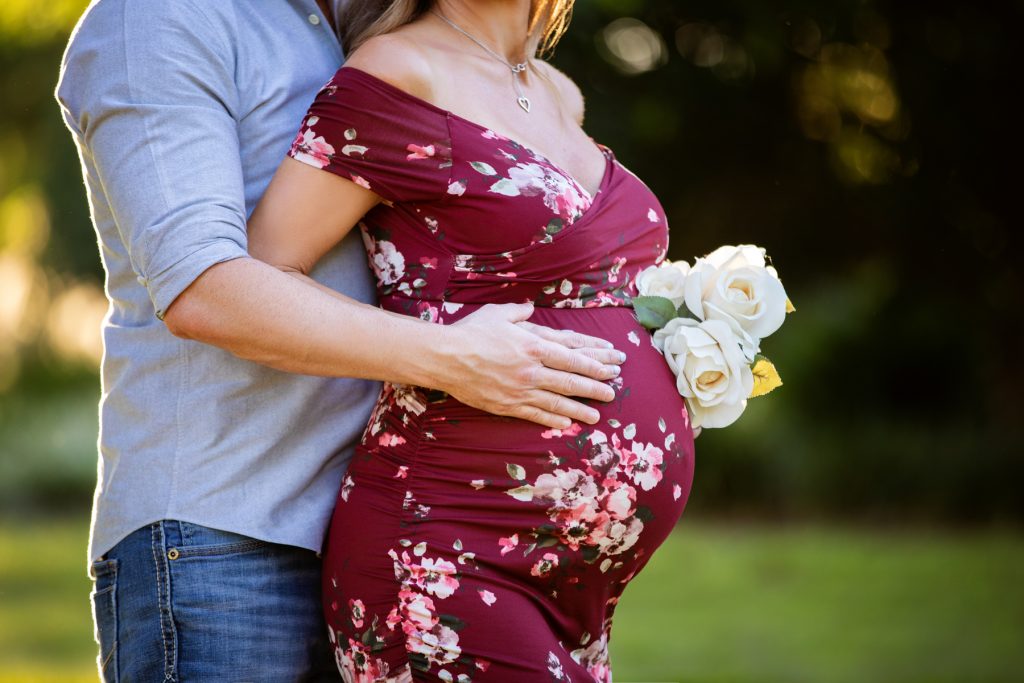 When to Take Maternity Photos
During the COVID-19 pandemic, weddings have been put on hold and regular celebrations have been delayed. Many women wonder when to take maternity photos. Now, more than ever, the idea of scheduling a maternity photo shoot in advance is important. Maternity photographers like myself still do have limited availability.
Are photography studios for maternity pictures open?

Can I get maternity photos taken in Gainesville?

Will a maternity photographer take pictures outside?
While this coronavirus has taken much, it has also given all of us new opportunities to enact creative solutions. For my Gainesville, FL photography studio, we align carefully with all health and safety guidelines and are reopened with limited appointments.