Outdoor maternity photos capture all that pre-baby excitement as you anticipate your little one's arrival. With unique color palettes and gorgeous natural light, outdoor maternity photos are a love letter to your unborn baby. When your child is old enough to see these precious memories, they'll know just how much they were cherished before they even arrived.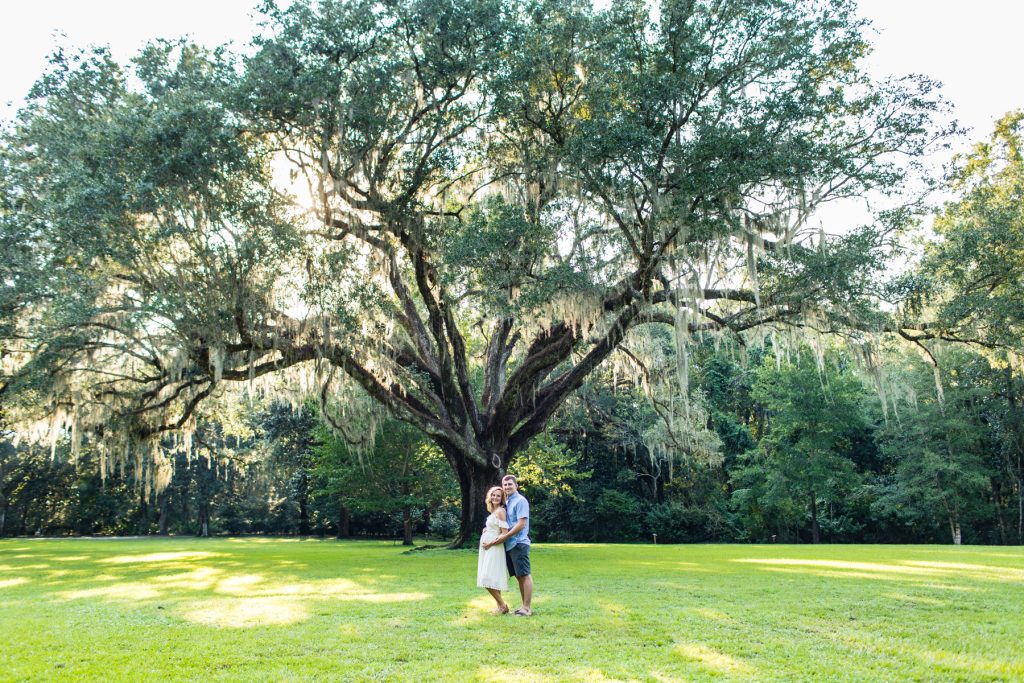 I was so excited to capture Abby and Ben with all the joy they feel as first-time parents. With grandparents out of state, it was important to document this wonderful time period so they could share it with their loved ones.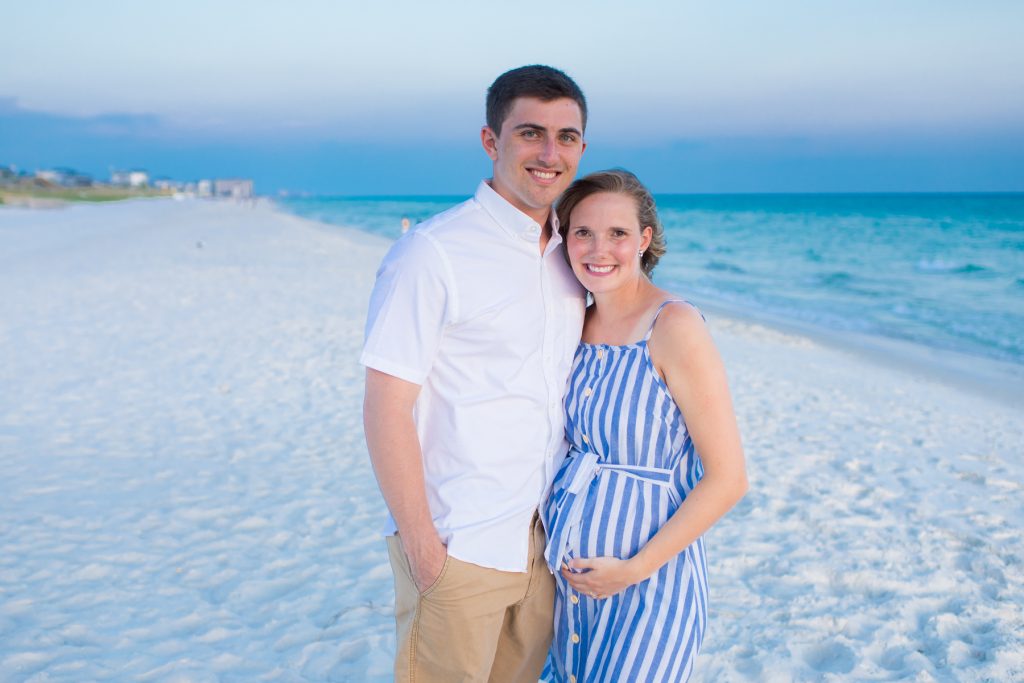 Abby and Ben couldn't decide between the lush, rich colors of a lovely park near Destin, Florida, or the wide expanse and pastel hues of the ocean for their outdoor maternity photos. We incorporated both settings, and the result is beautiful outdoor maternity photos with different colors and lighting conditions, all equally stunning.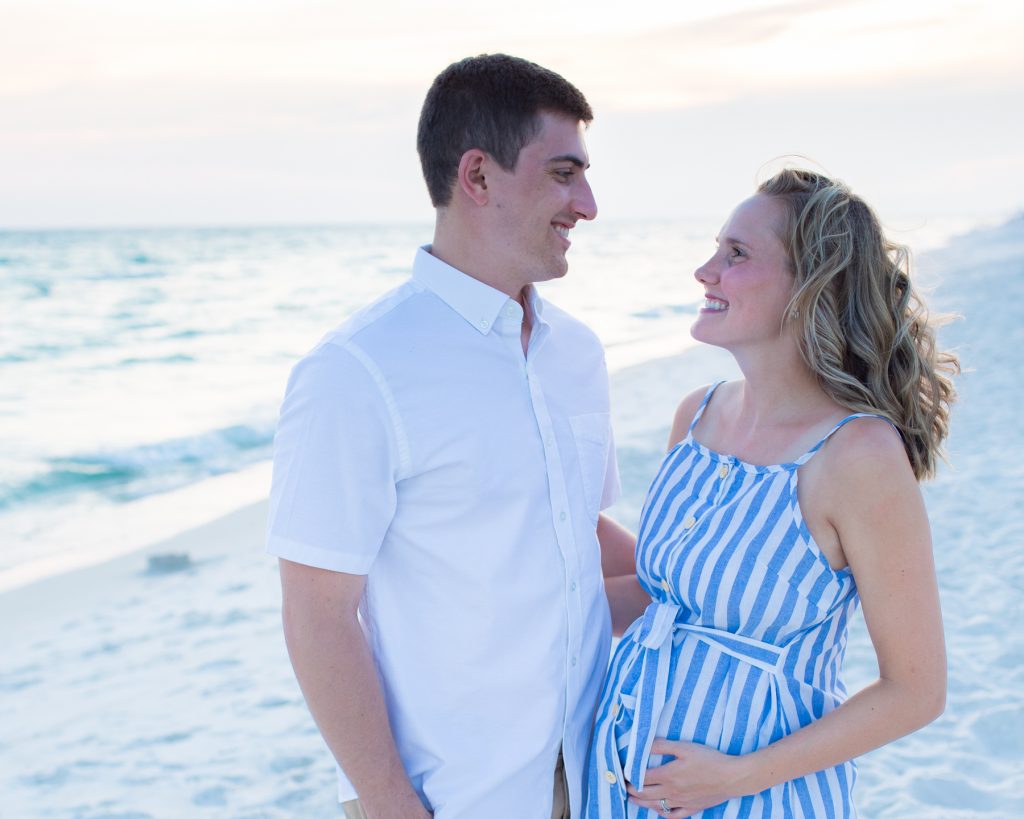 If I'm in the area, I'm always happy to shoot location sessions at a special place of your choosing. My Gainesville, FL photography studio is set on a gorgeous property with a lush, green lawn and Florida live oak trees that provide lots of even shade.
This makes it a perfect location for outdoor maternity photo sessions, especially with a view of the setting sun. Inside, my photo studio provides professional backdrops, climate control and all the comforts of the indoors. Upon request, a maternity photo shoot can include both studio and outdoor photography.
Maternity Photo Ideas: Outdoors
Outdoor settings can provide breathtaking backdrops, plenty of natural light and endless opportunities to get creative. Taking a maternity photo session outside allows for candid interactions between parents, giving your future child a glimpse of the love and excitement you felt for them and for each other. Outdoor photos also enable parents to incorporate favorite local spots, sentimental locations or even portraits with the family dog.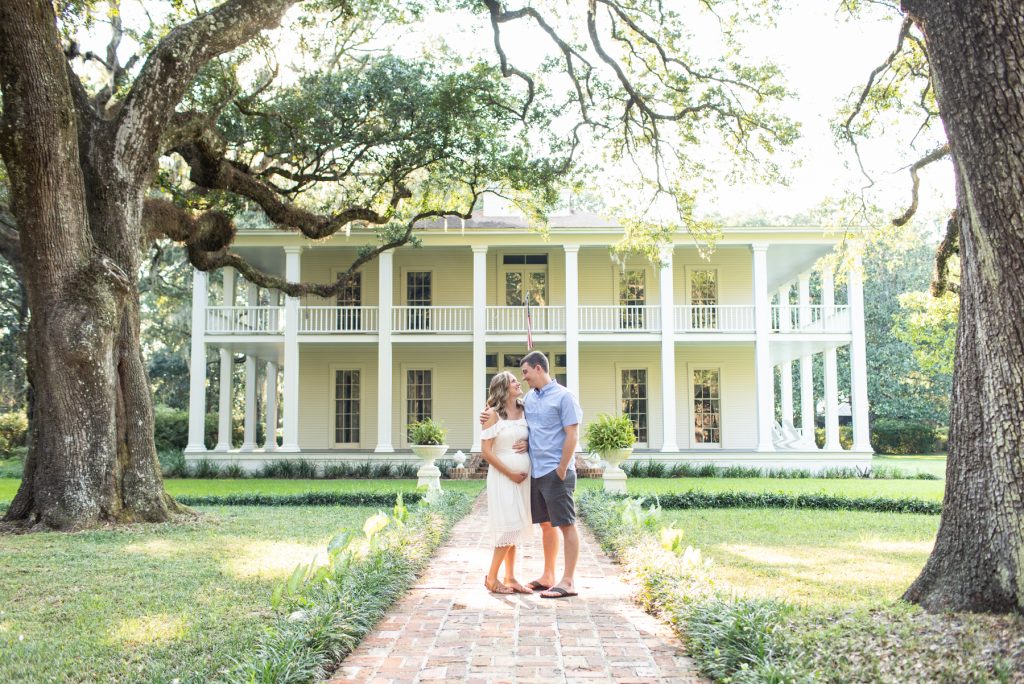 Where Should I Take Outdoor Maternity Photos?
Outdoor locations make for beautiful maternity photos, but some are more functional than others. When scouting out a location for outdoor maternity photos, keep the following in mind:
Aim for special local spots that aren't too crowded.

Find a location with lots of natural light and even shade.

Depending on the season, spring flowers or fall colors can create a gorgeous palette.

Ensure amenities are nearby, and that expectant mothers have plenty of places to rest and be comfortable.

Couples' Outdoor Photo Ideas
Couples' maternity photos are your very first portraits as a family. Expectant parents can show off their personalities and passions with props or opt for sentimental spots like a first-date or marriage proposal location. It's worth looking into couples' maternity poses for photos ahead of time, and clothing should be coordinated to compliment the chosen color palette.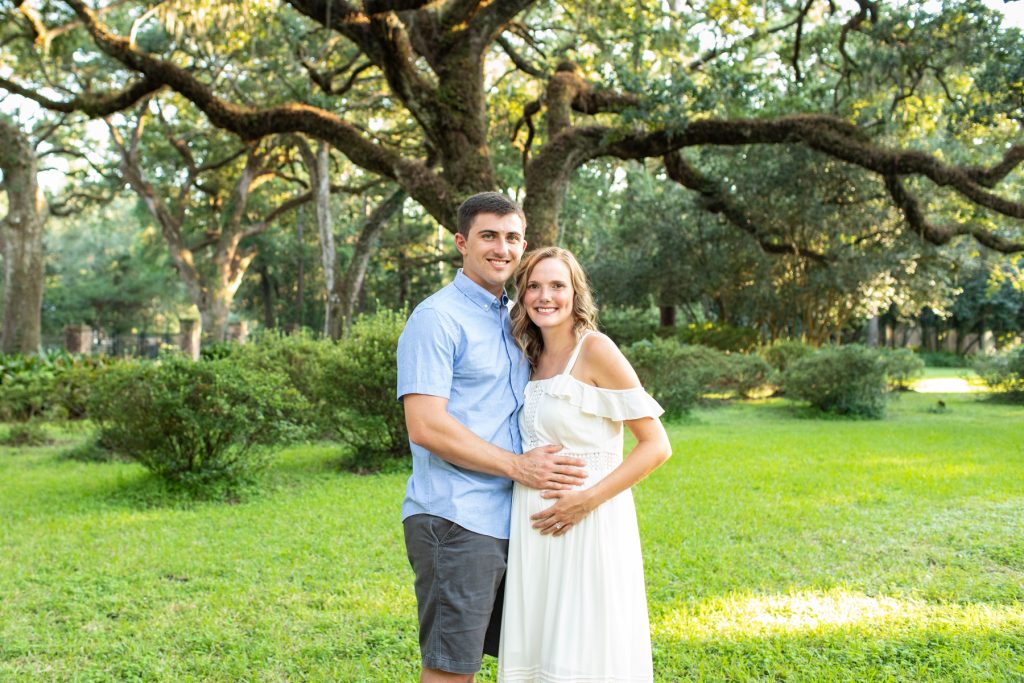 An experienced maternity photographer can always provide guidance when it comes to posing or selecting outfits. Outdoor maternity photos provide wonderful opportunities for couples to interact with each other and that precious baby bump for candid, joyful family portraits.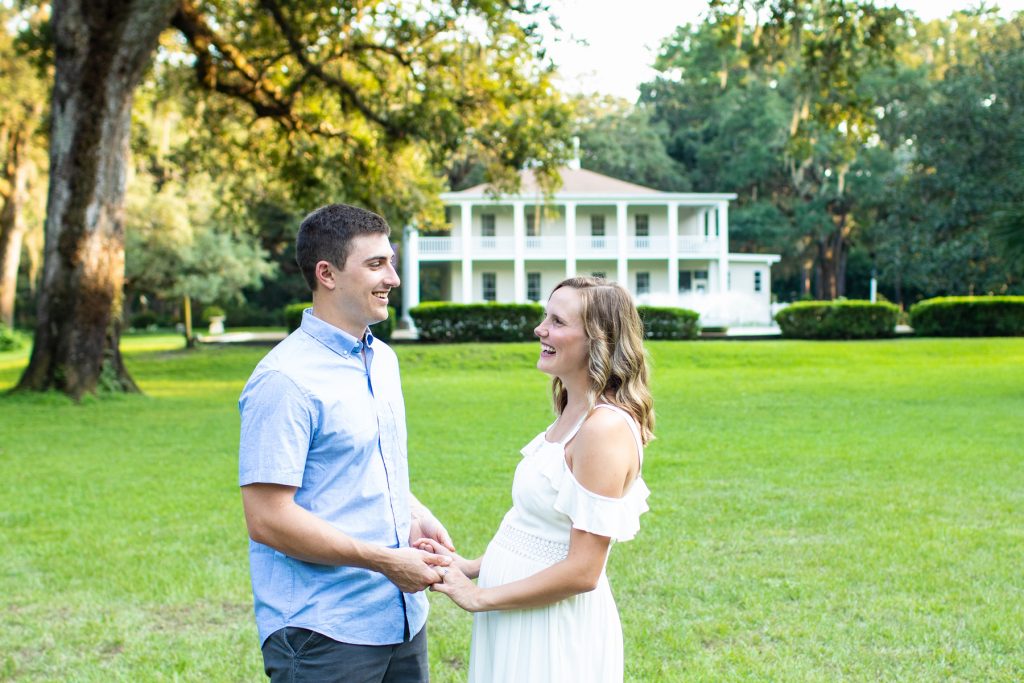 University of Florida Maternity Photo
Florida locals can show their Gainesville pride with a maternity photo session at the University of Florida. With plenty of ways to incorporate UF apparel, school colors and even props, new parents can catch the school spirit of their alma mater—perhaps their child's future university—or simply take advantage of the gorgeous local scenery UF has to offer.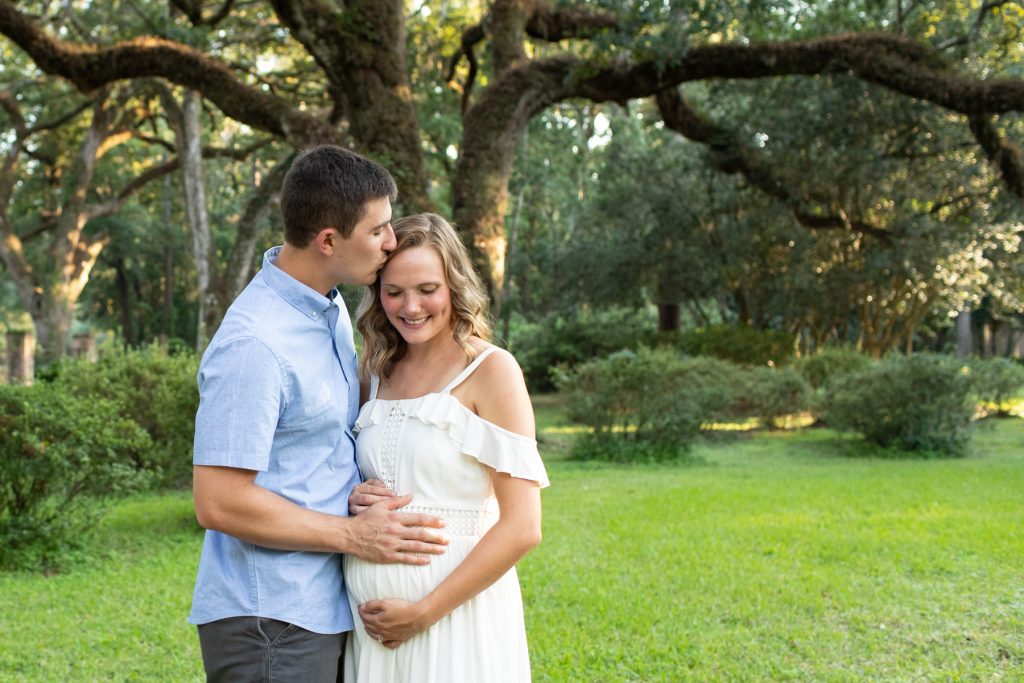 Outdoor Maternity Photo Shoot Ideas
An outdoor maternity photo shoot can take on many forms. Beaches, local parks, vineyards and historical sites often provide inherently beautiful backdrops, but even a backyard can be spruced up with flowers, pillows and textiles to provide the perfect setting.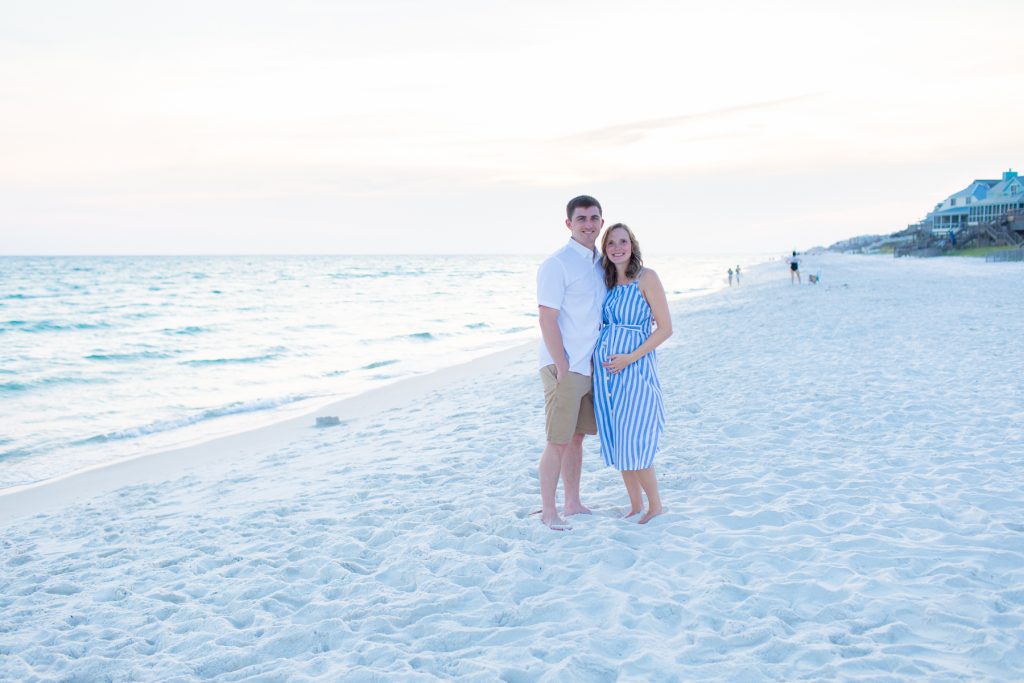 A professional maternity photographer can always give input and provide ideas for locations, color stories and safe, natural poses. When you work with me, you'll receive professionally shot and edited outdoor maternity photos that will be cherished for generations to come.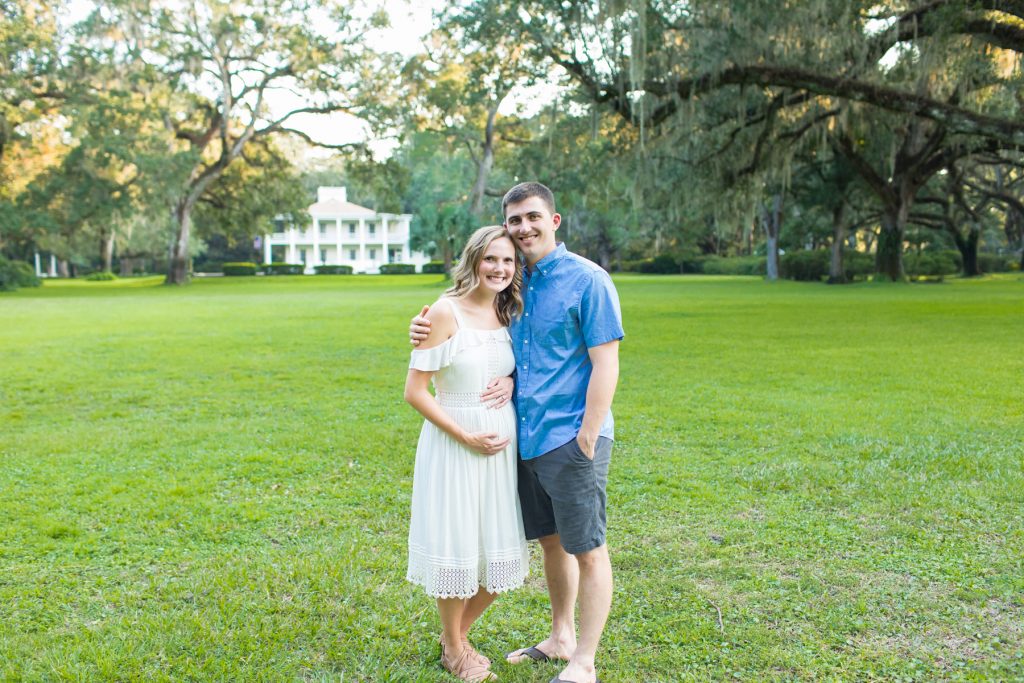 Gainesville, FL Photographer
Photos like these truly are a gift to yourself, your future child and your family members. Contact me today with questions or to book a maternity photo session. You can view my portfolio to see examples of my work or follow me on Facebook and Instagram.