When new mom Penny heard about friend and co-worker Marta's experience with a newborn photo session at my Gainesville, FL photography studio, she booked right away. I'm always thrilled when clients are so delighted with their newborn photos, they refer friends and family. In fact, Marta has referred four friends to me in just two months!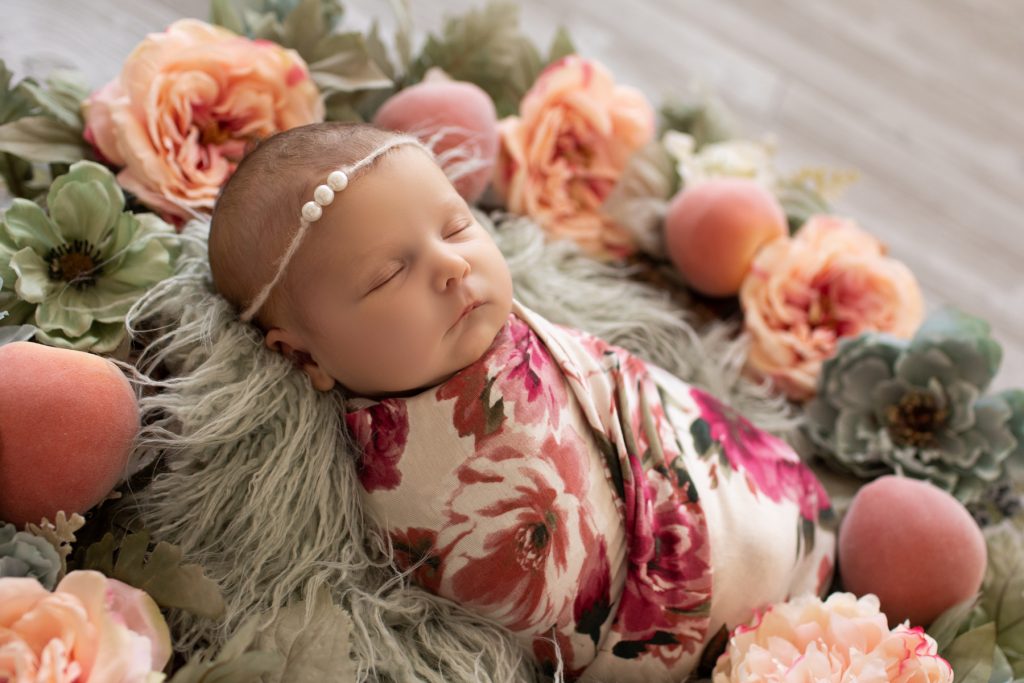 Penny was so excited to celebrate the arrival of her precious daughter Aven with beautiful baby girl photos. She got in touch to learn more about my dedicated newborn portrait studio, which is stocked with newborn props, wraps, outfits and supplies to keep parents and baby comfortable during the session.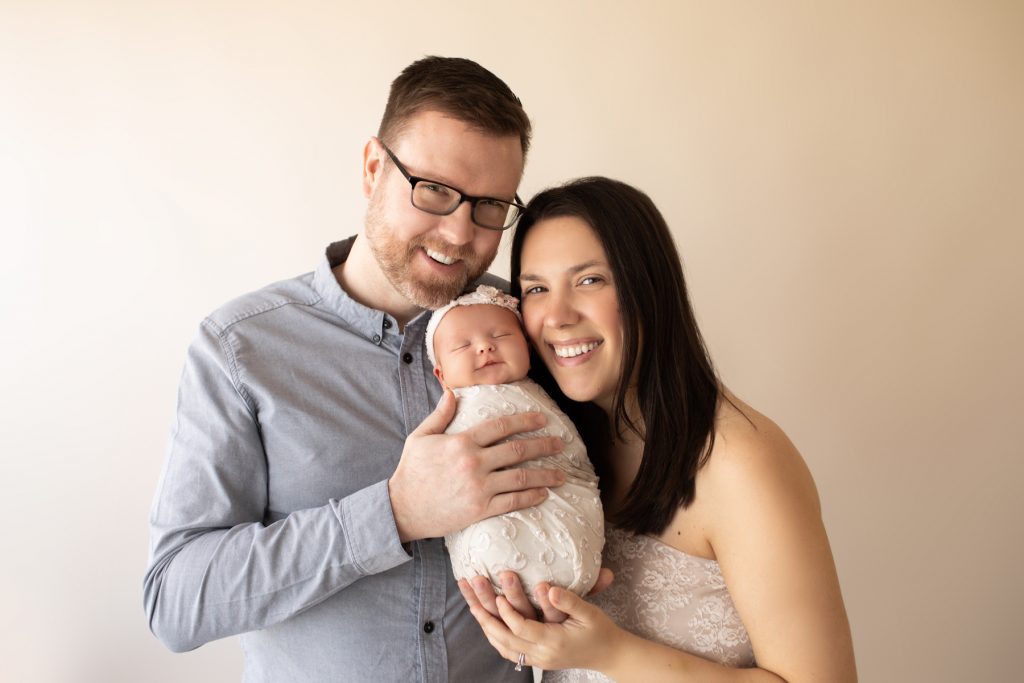 Mom Penny and dad Jake were a true joy to work with. Aven is their very first little one, and the excitement and anticipation of starting their new family was evident. Our theme for Aven's baby girl photos was flowers and pearls. A simple palette of pink and neutral shades provided the perfect backdrop for the sentimental items Penny and Jake wanted to incorporate in their newborn photo session.
Baby Girl Photo Album
From baby girl photo albums to gorgeous, professionally shot and edited portraits on the walls, newborn photos capture those precious beginnings. Penny and Jake were so thrilled with their newborn session, they now have two large canvasses of their favorites adorning their home. I can't think of any decor that's sweeter or more meaningful to new parents like Penny and Jake than Aven's sweet baby girl photo on the wall.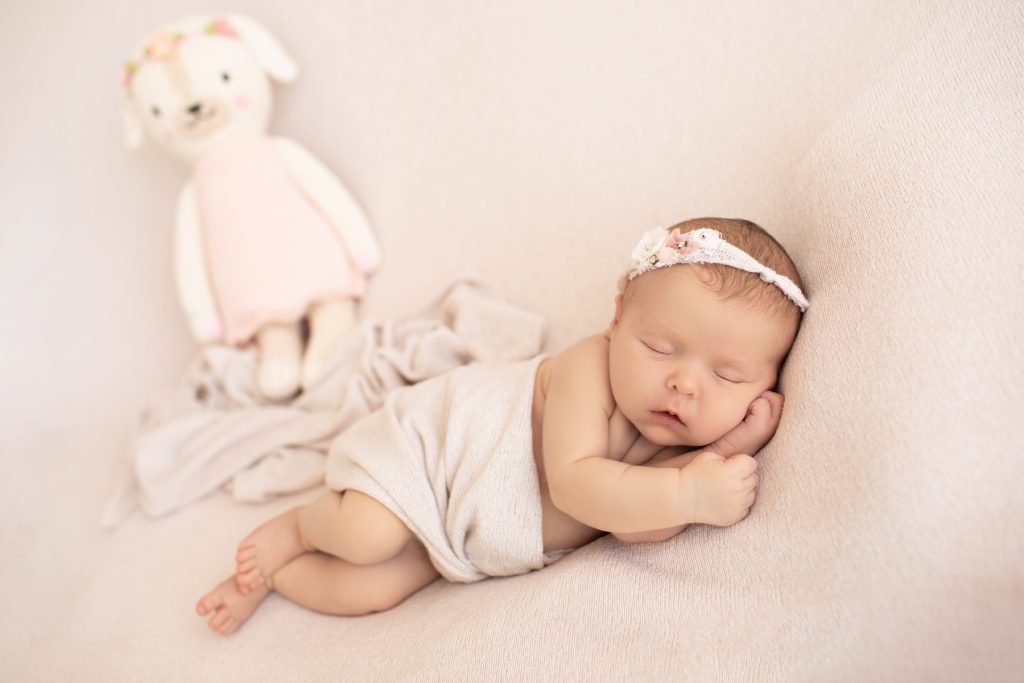 Newborn Photoshoot
Newborns change and grow so fast. While parents are caught up in adjusting to life with their little one, preserving those newborn details with baby portraits is a real treasure. When you book a newborn photography session with a professional photographer like me, you get the benefit of a dedicated newborn photography studio. You also get the props, baby wraps and my knowledge of gorgeous, safe baby poses that highlight all those precious details you don't want to forget.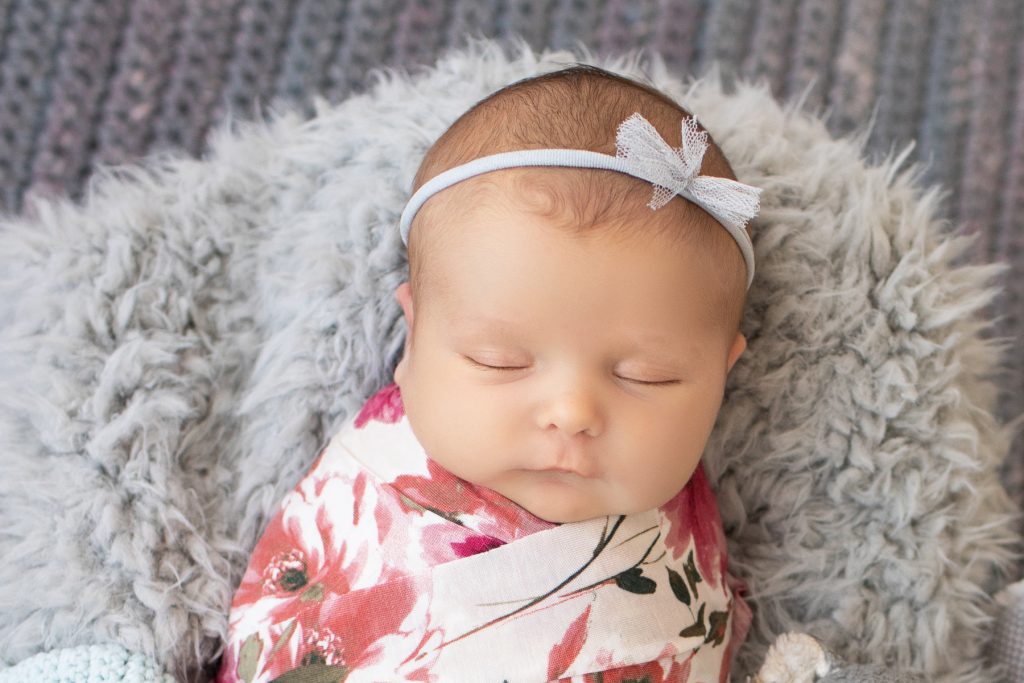 Dreamy Floral Newborn Photos
Is there anything cuter than photos of babies in flowers? Aven's newborn photo session featured dreamy florals in gorgeous color tones to complement her soft baby skin. Over the years, I've been honored to create beautiful pictures of babies with flowers. There is so much versatility when incorporating florals, and a newborn in a floral wreath is sure to delight. It's a wonderful reminder of all the life and love surrounding a little one.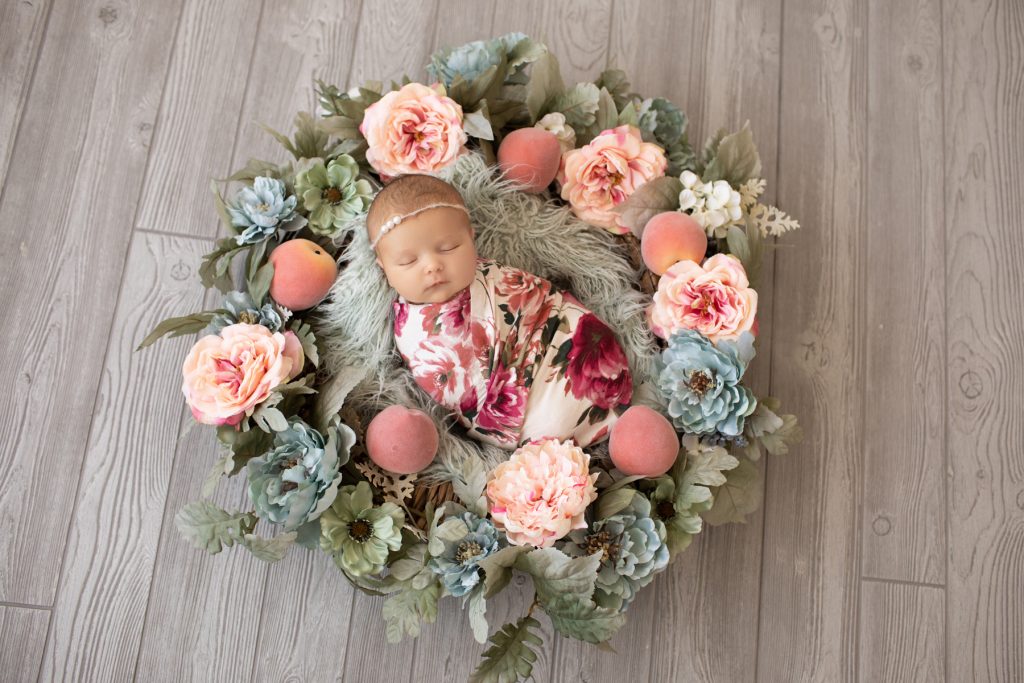 Newborn Baby Girl Photo Ideas
Newborn baby girl photos with sentimental items and family heirlooms add an extra touch of emotion. Rather than simply adding special items to prop sets, I prefer to build the prop set around these items. This approach helps personal set pieces look intentional, and it ensures the whole gallery of newborn photos fit together with a unified theme and style.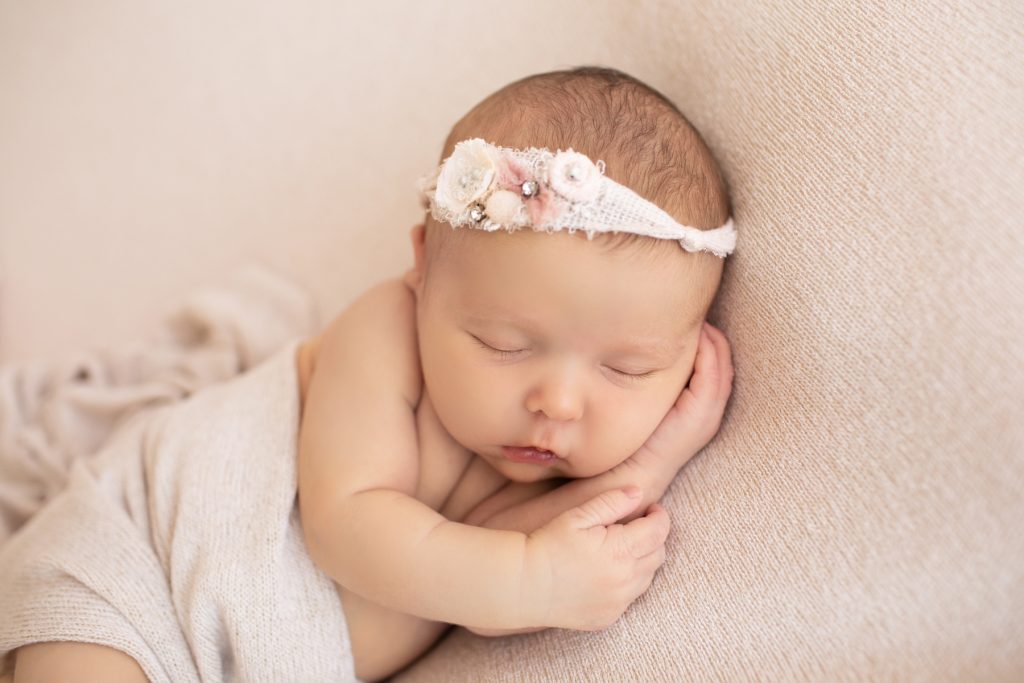 Aven had delightful items incorporated in her session—a testament to the love that already surrounds this sweet baby girl. Several photos feature a newborn-sized bracelet and baby ring gifted by dad. I love these delicate little accents and the way they enrich Aven's photos with meaning.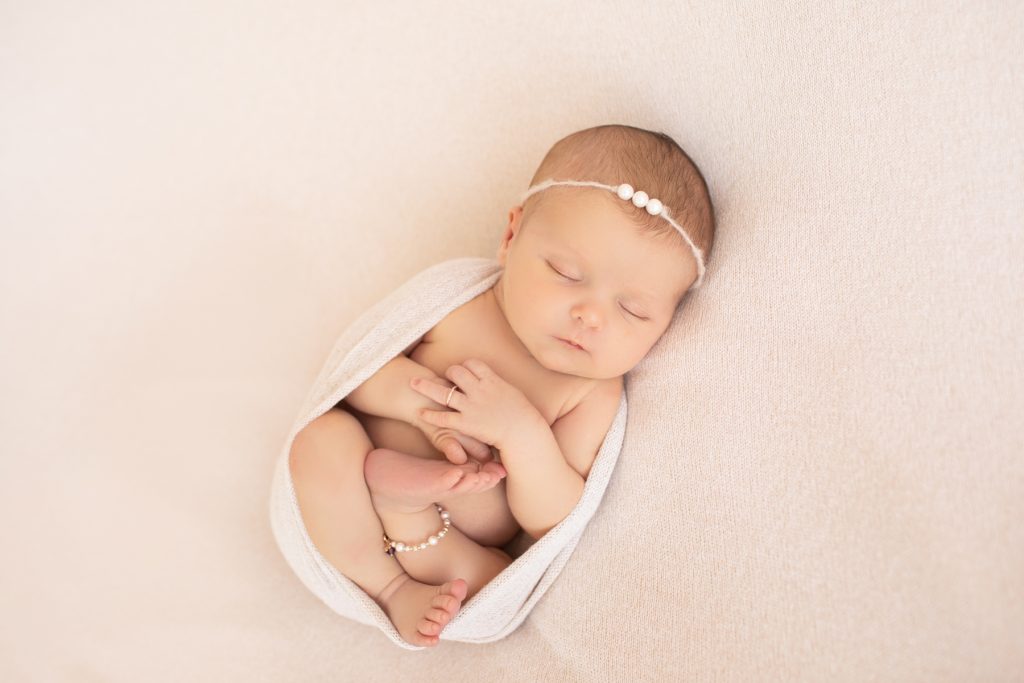 Mom Penny also provided three generations of stuffed elephants—one that belonged to her own father as a baby, one that belonged to Penny when she was just a baby girl and, of course, Aven's very own stuffed elephant to carry on the family tradition. Incorporating generational items and gifts is a wonderful way to honor loved ones and create family heirlooms that will be treasured for years to come.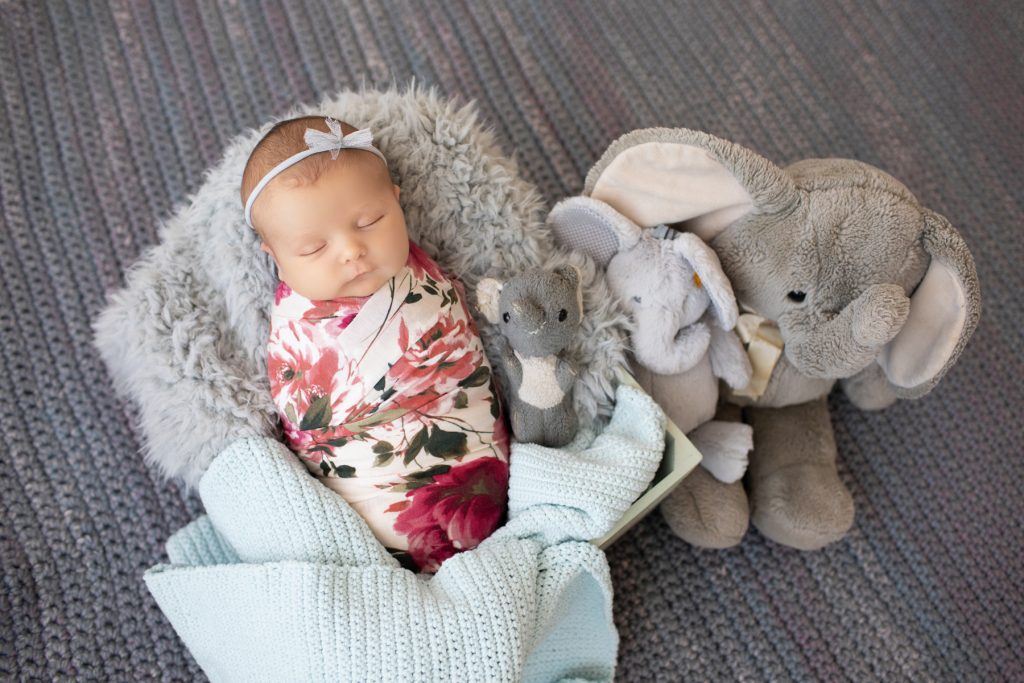 Dr. Seuss Photo
Aven had a special gift from Grandma in the form of a skillfully handmade Dr. Suess quilt. Not only does this delightful item add a gorgeous pop of color to the session, it celebrates her grandmother's passion for education as a teacher and exemplifies her tender love for her newborn grandchild.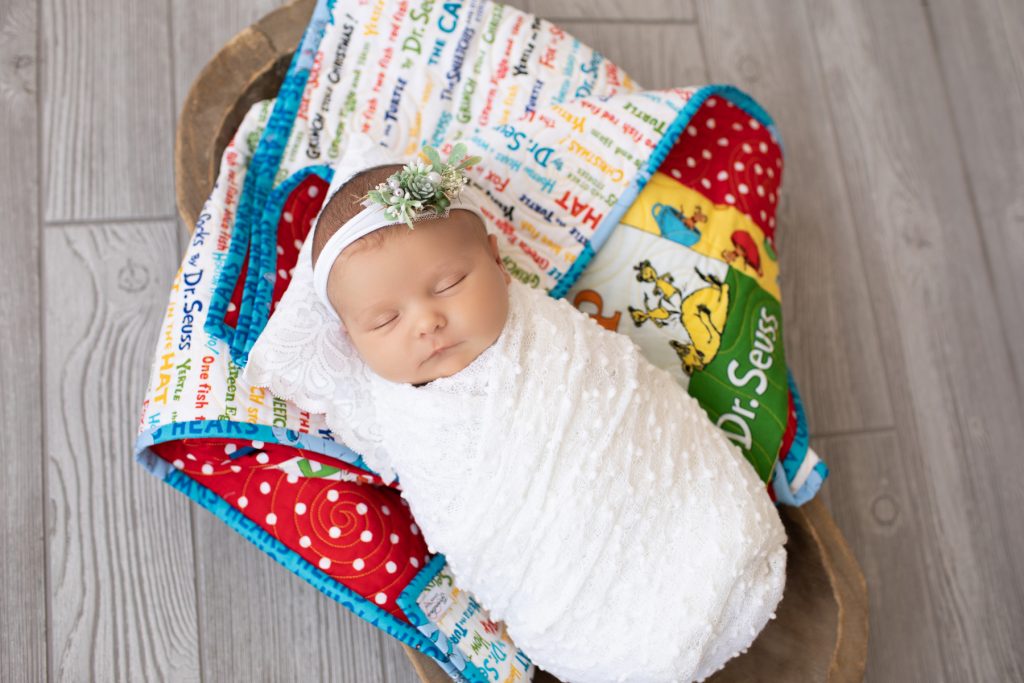 Newborn Photography
I was so honored to create Aven's baby girl photos in my Gainesville, FL photography studio. New parents can rest assured my dedicated newborn studio has all the amenities that help create a hassle-free, gorgeous photo shoot. I keep my newborn photo studio fully stocked with newborn supplies, photo props, outfits and baby wraps. There are also plenty of private spaces for parents and babies to take breaks whenever necessary.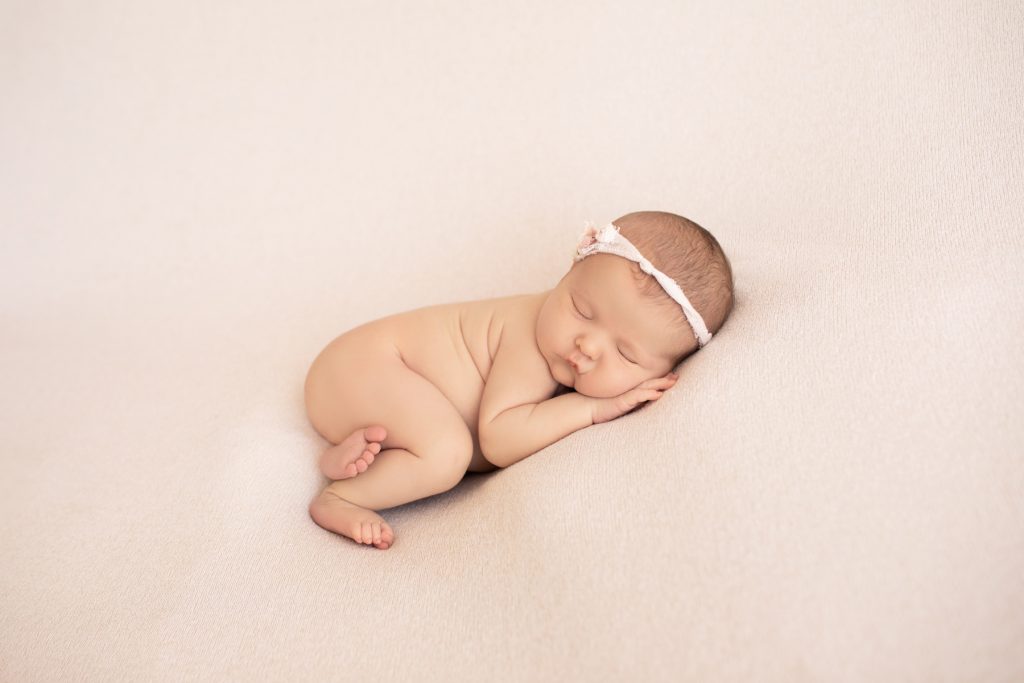 Please contact me here with any questions or to book a newborn photo session. You can also follow my Instagram or Facebook account for recent work and updates or view my portfolio for examples of my work.