I recently had the pleasure of capturing baby Bodhi in my professional newborn photography studio. Baby boy photos are a wonderful treasure that can be passed down for generations. We all know how fast little ones grow, which makes it all the more important to capture every newborn detail before it changes.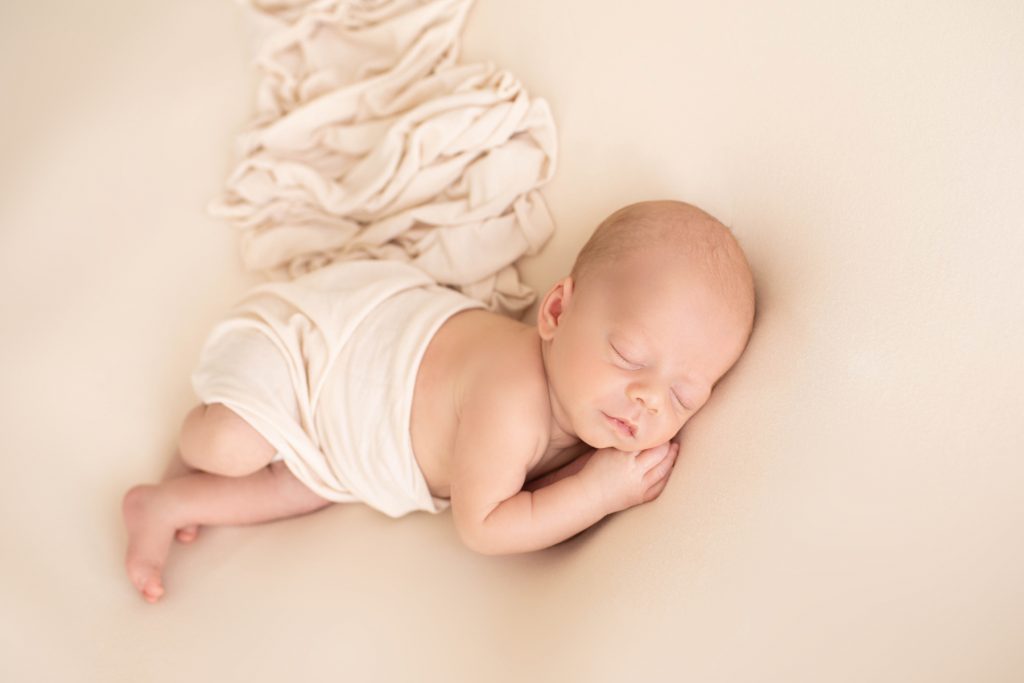 Cute Newborn Baby Boy Photos
Bodhi was so eager to meet new parents Caitlin and Cameron, he arrived six weeks early at 4 pounds 14 ounces. After spending a week in the NICU as a precaution, Bodhi showed everyone he was healthy and growing fast. Perhaps he was only carrying on a family tradition, as Caitlin's mother had all her babies a few weeks early as well. 
Bodhi's parents wanted to capture how tiny and perfect their sweet boy is with newborn photos to remind them of his beautiful beginning. They saw so much growth in Bodhi's first few weeks, they knew they wanted to freeze those moments and preserve them forever.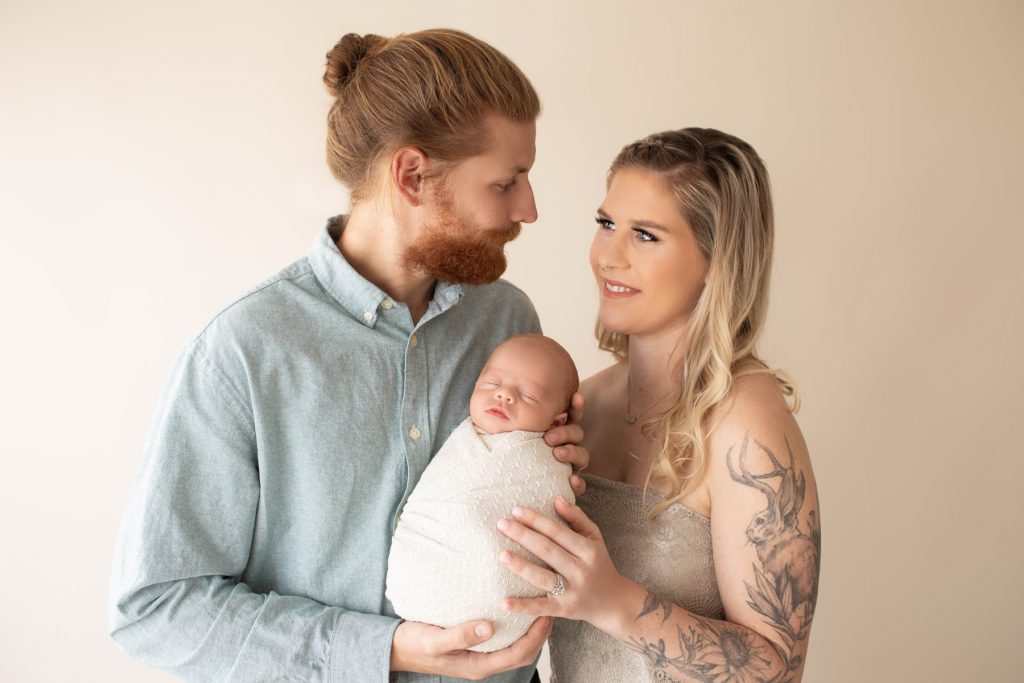 Bodhi's newborn photography session was guided by gorgeous earth tones and natural elements. Sage green and soft, muted blues play off beautifully against creams and light beige. Mom Caitlin loves nature, and this theme gave us a wonderful opportunity to incorporate a driftwood basket, adding natural bliss to the scene.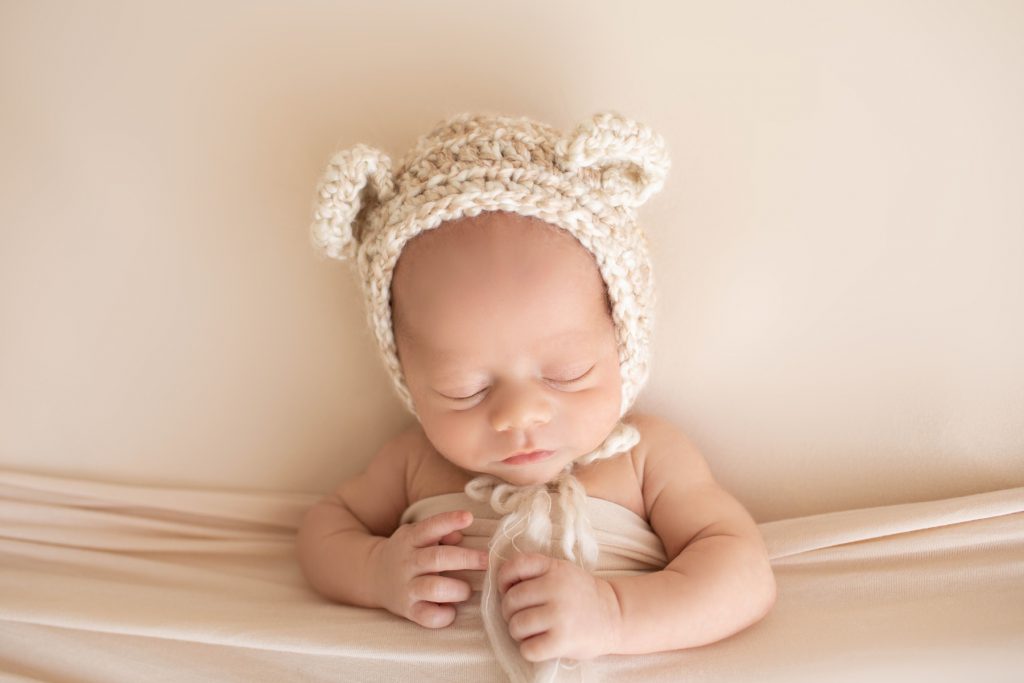 Baby Boy Photo Album
There are so many ways to enjoy and show off gorgeous baby portraits. From canvas photos to wall art prints, I can't think of lovelier home decor and momentos than professional photos of those you love most. 

Photo Books
Photo books are a wonderful way to collect all the photos from a newborn session in one place. Photo books make for a wonderful gift that can help family members like grandparents enjoy those precious early memories at any time.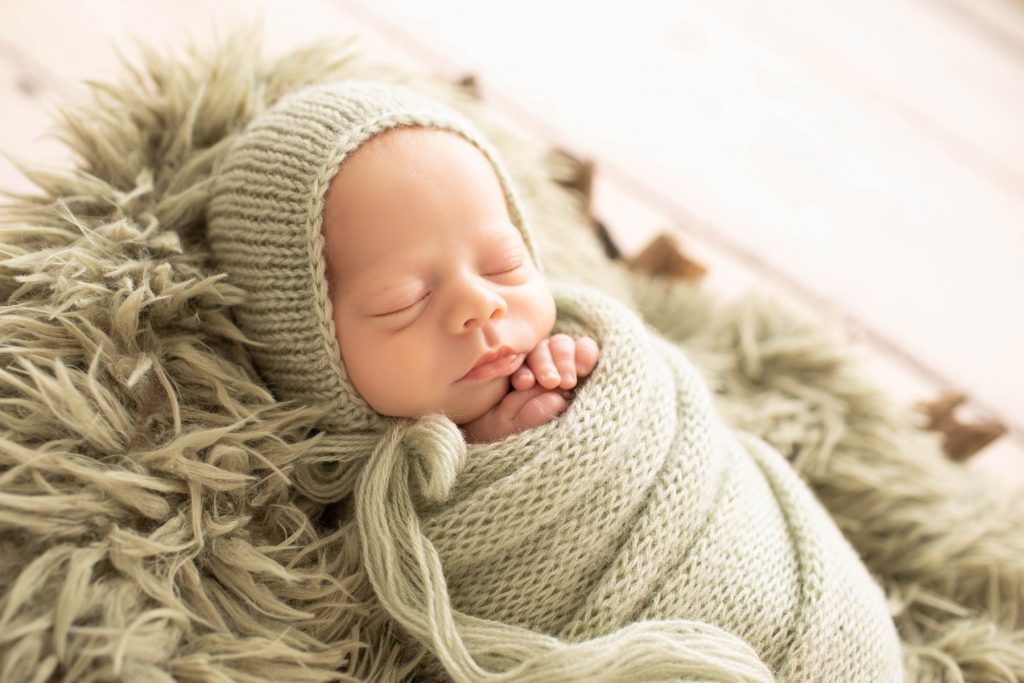 Custom Photo Album
Your newborn is as unique as a fingerprint. A custom photo album allows parents to incorporate special notes, letters and other meaningful elements the whole family can look back on and appreciate. 

Canvas Photos
To a new parent, every photo of their newborn is a precious gift. When a professional baby portrait captures every unique detail of your little one, you can celebrate your child with canvas gallery wraps. This option adds texture and works beautifully as joyful wall decor.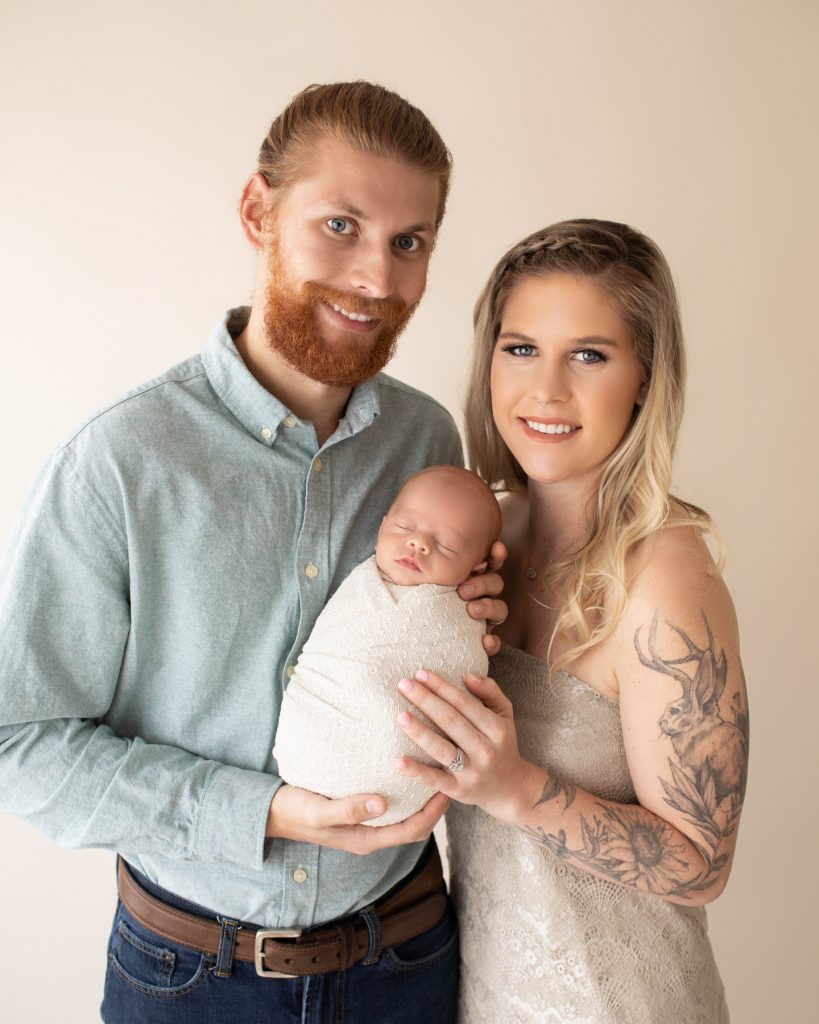 Wall Art Prints
Enjoy your favorite newborn photos every day by turning them into beautiful wall art prints. Your home can be a visual celebration of your loved ones and the shared memories that make you a family. Wall art prints give friends and relatives an opportunity to see your child as a newborn whenever they visit. As your baby grows through the years they can always look up and see how far they've come and how loved they've been since the very beginning. 

Baby Boy Newborn Photos
Bodhi's session was booked exactly one month after his arrival—just as he hit the 6 pound mark. Caitlin and Cameron wanted professional newborn photography captured perfectly in photos that will last forever. They appreciated how professional my work looks and how peaceful the little ones in my baby portraits always seem.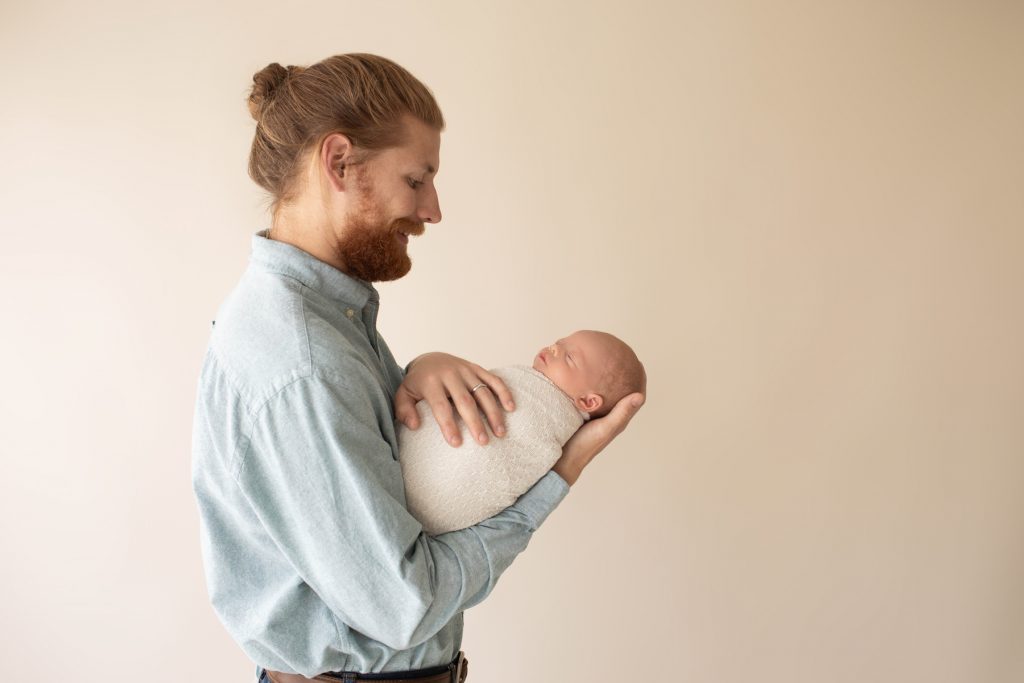 I am grateful for the high praises, as peaceful photos are a must for any successful newborn photography session. As a professional newborn photographer, I know how important it is not to rush things. Instead, I allow the babies to guide the newborn portrait session, posing them as they are comfortable, taking breaks for feeding as often as necessary and incorporating lots of soothing in between poses.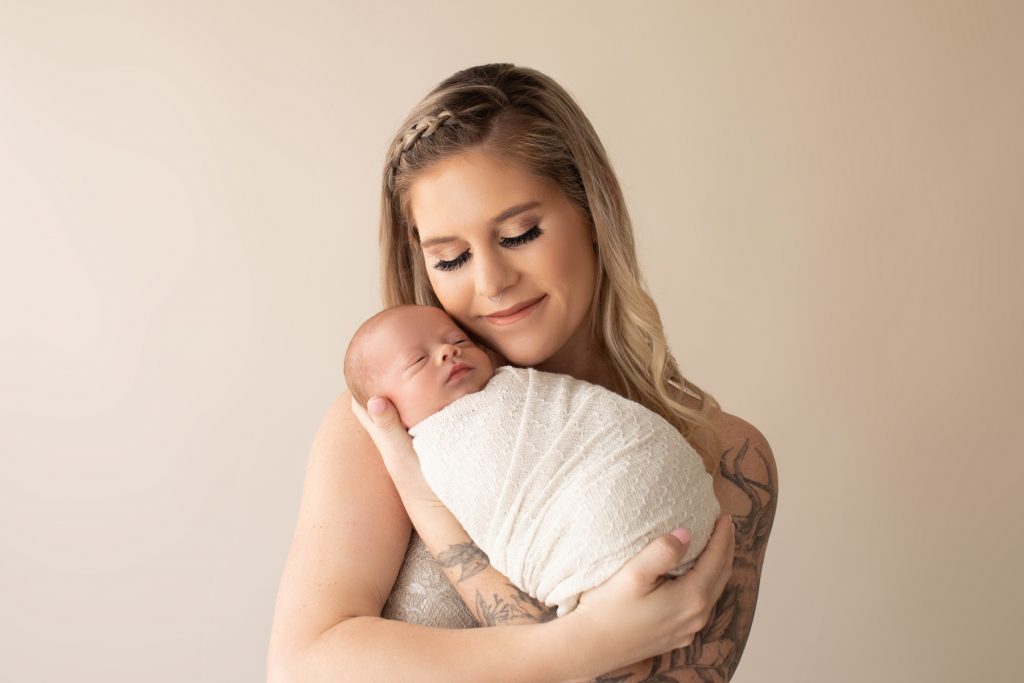 I'm delighted to share that a recent update from mom puts Bodhi over 10 pounds and in clothes for babies his own age. Mom Caitlin says this sweet little boy is growing like a weed, loves smiling and showing off his gorgeous gray-blue eyes.
Find Newborn Photography Near Me
I keep my newborn photography studio fully stocked with newborn essentials for parents and baby. There are plenty of private spaces for those much needed breaks, and baby wraps and props are always on hand. Contact me today to book a newborn session at my Gainesville, Florida photography studio. You can view my portfolio or follow along for updates on Facebook and Instagram.