While all babies are miracles, some have stories that highlight the miraculous in amazing ways. In this precious opportunity to take rainbow baby photos, I was able to capture a baby girl who typifies that truth. Little Anya's story began long before her arrival.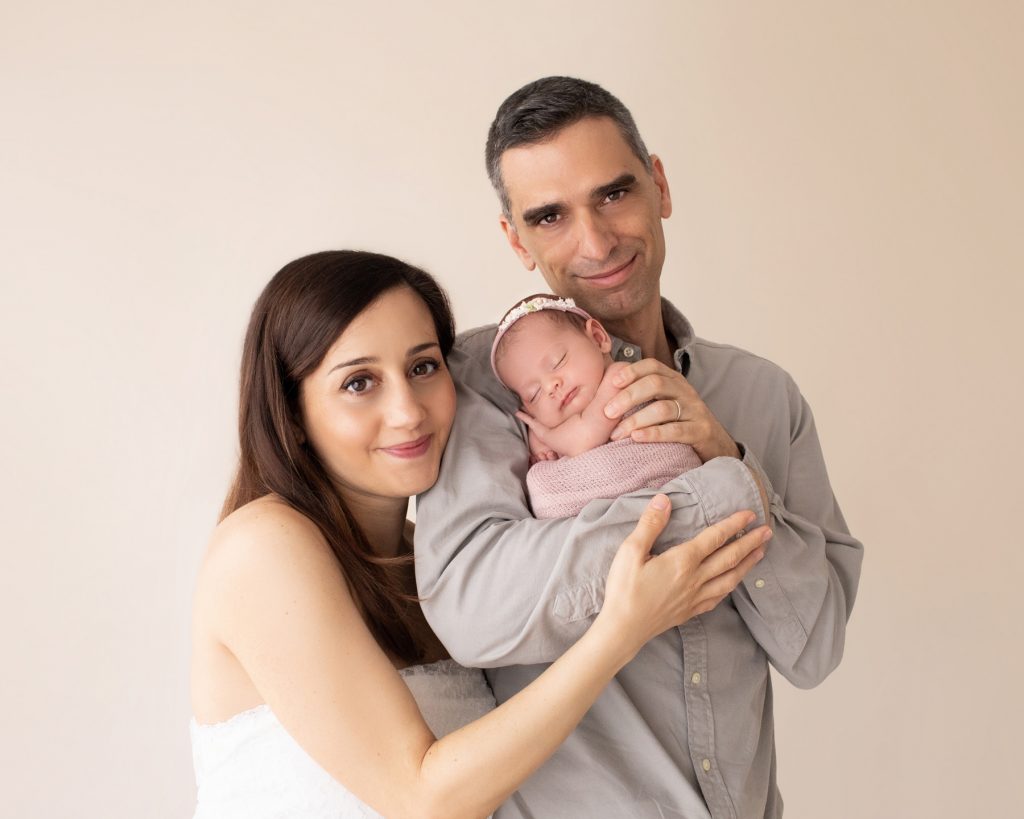 Mom Marta shared with me that they had experienced loss before this pregnancy. Even when the joy of a positive pregnancy was fresh, they received unwelcome results from a genetic test. This test was conveying a positive diagnosis for Turner's Syndrome, which is 99% lethal. They waited with anguish for an amniocentesis diagnosis, which would confirm what they were facing. In a surreal turn of events, the previous diagnosis was proven to be a false positive. This meant their daughter was not in imminent danger from a life-threatening illness.
It's hard sometimes to imagine what people go through in silence, especially moms who have suffered loss. Spouses, families, whole communities are impacted by this. I do not take stories like this lightly but realize afresh the immense privilege it is to take photographs of newborn babies. They are so cherished, so beloved and so dearly wanted.
The family has given me permission to share their journey, knowing they are in good company with other families with similar experiences. To extend the celebration of a safe delivery and triumphant entry of little Anya into the world, they booked rainbow baby photos. And, of course, I am thrilled to share them with you.
Rainbow Baby Photo Shoot
This rainbow baby photo shoot was taken on the invisible backdrop of this emotional story. And it was an occasion to remember. Not all newborn baby photography sessions are so well-attended. Newborn Anya, Mom Marta, Dad Diego and Grandma Antonella were all present in my Gainesville, FL photography studio to capture photos of this rainbow baby story.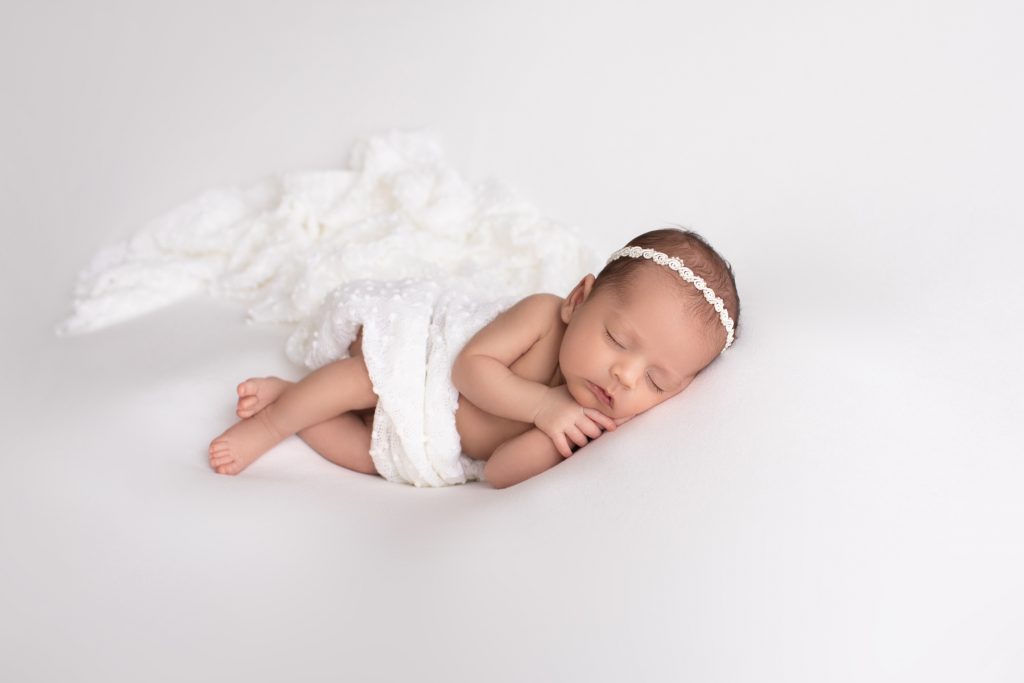 Not only was I tasked with taking newborn pictures of precious Anya in all her newborn glory, I was able to take a multi-generational photo of women from this wonderful family. This young family had already been through so much. Even though healthy, Anya was born premature and so came to her newborn photo shoot after a little time. Three week old baby photos are so pleasantly peaceful and calm: Anya was a dreamy subject.
Creative Newborn Photos
What a gift this rainbow baby newborn photo session was. Mom and dad were delightful to work with. Everyone was operating on little sleep but with hearts full to the brim of love and gratitude. It was evident to me, as the baby photographer, and surely is to everyone else that they are so glad for the privilege of this baby. My own heart is full that I got to capture these first moments, in which they have become a forever family.

Baby Photo Ideas
One of the best things about these rainbow baby photos was Italian-made stuffed animals, inspired by Anya's doting grandmother. I always find that personal touches and heirloom props for newborn photos make an enormous difference. The baby herself will grow and change, but these little tokens remain the same. Perhaps you did this with your children: it's amazing to watch a teddy bear age with love or a tiny baby grow into a large boy beside his ageless toy. The family expressed hopes that Anya will love the toys she was photographed with at my Gainesville photography studio that day.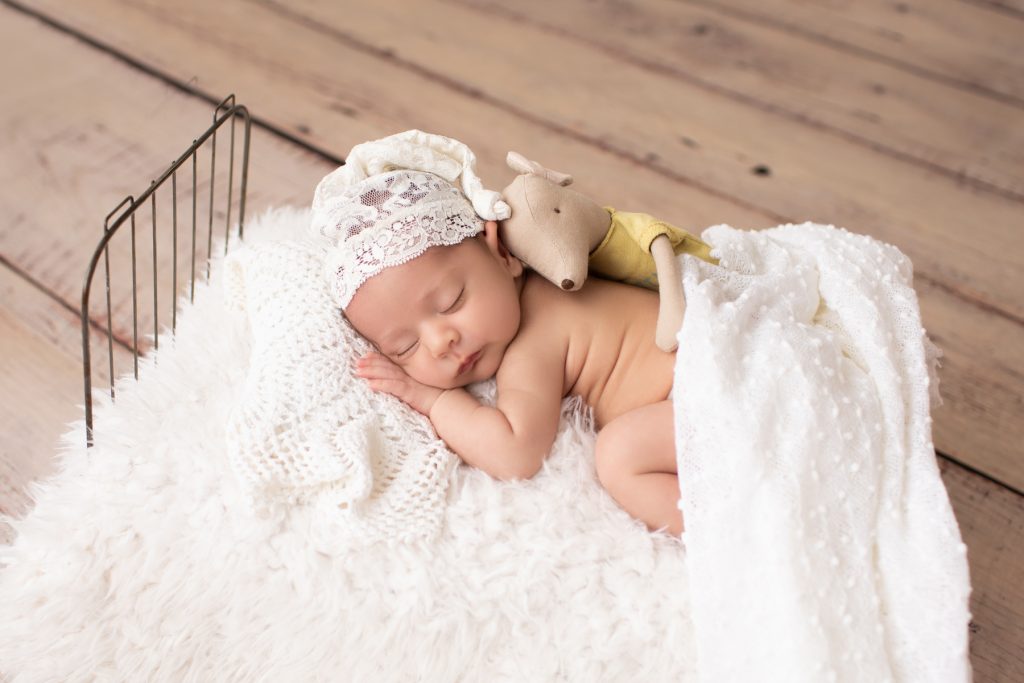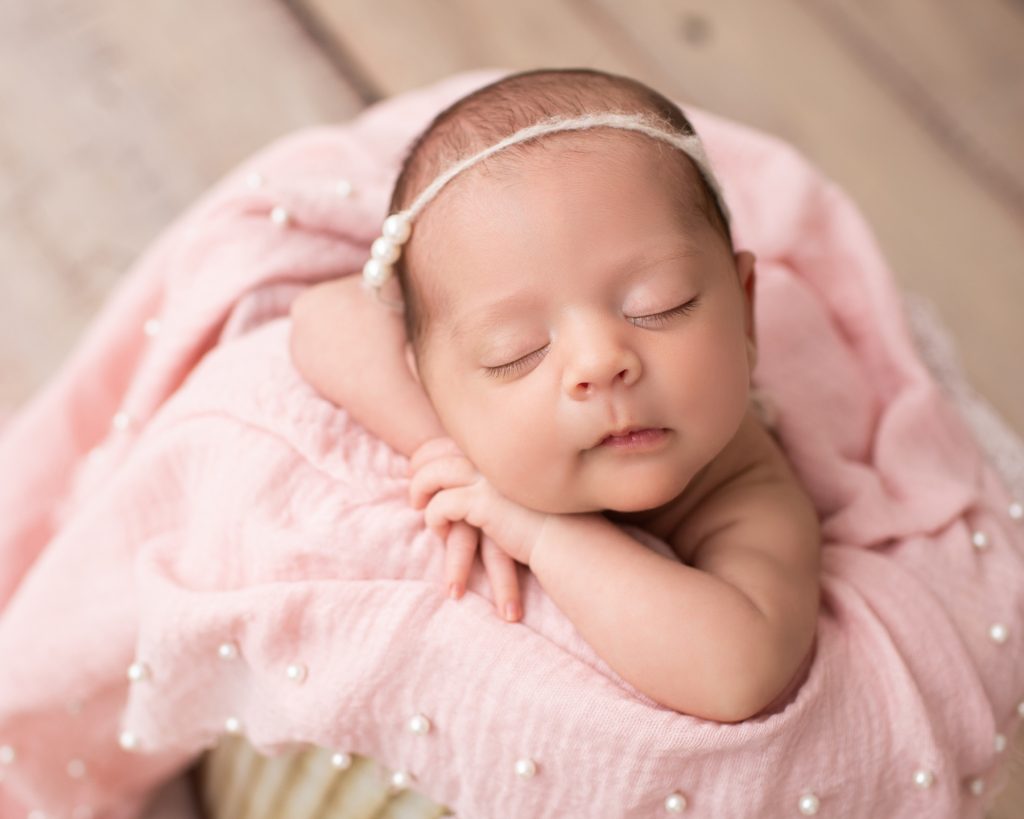 Newborn Baby Photo Shoots… And So Much More
About a week after newborn photo sessions (or any maternity photography or family photography), my clients will decide which photos to purchase. It's important that heirloom photos like these aren't just saved digitally. There is such pride, memory and history to be established when a beautiful infant portrait hangs in your home. These moments are all too fleeting.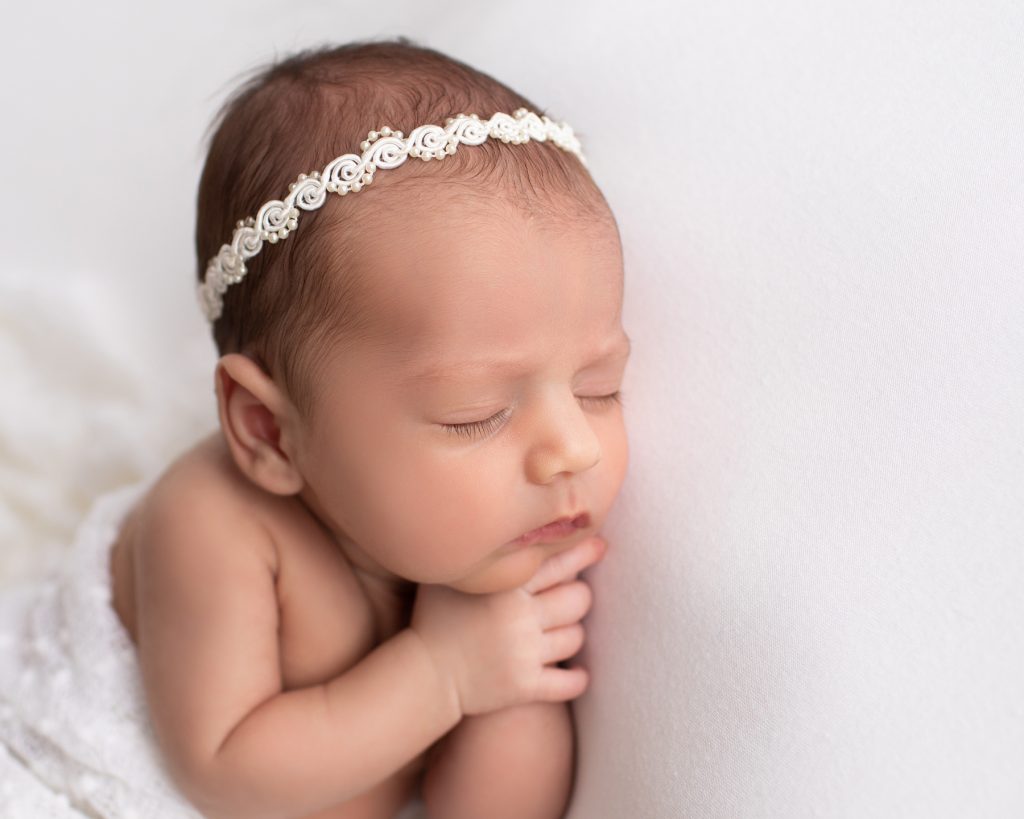 Before clients come to select their rainbow baby photos or newborn photos, I urge them to walk around their home to imagine where the art will be installed. Even further, I encourage them to measure things out and evaluate available wall space. Attending a photo ordering appointment with those details in mind can direct them to the right purchases.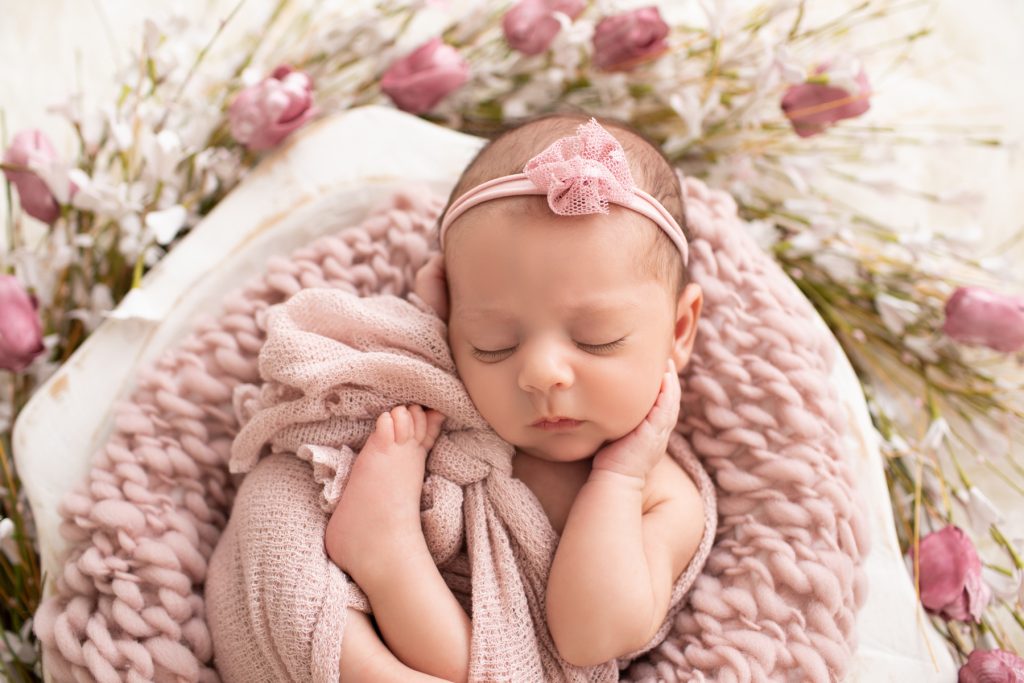 Many photography clients choose to buy smaller-sized photos that can be used in a collage or separated into various rooms. Marta and Diego were thrilled as they watched the slideshow of rainbow baby photos and were amazed by the artful captures. They purchased canvas gallery wraps, shown here, which will be a perfect addition to their current home.
I'm so proud to serve families like this, providing them with a professional, memorable experience and offering rainbow baby photo shoots that offer all the celebration the occasion deserves.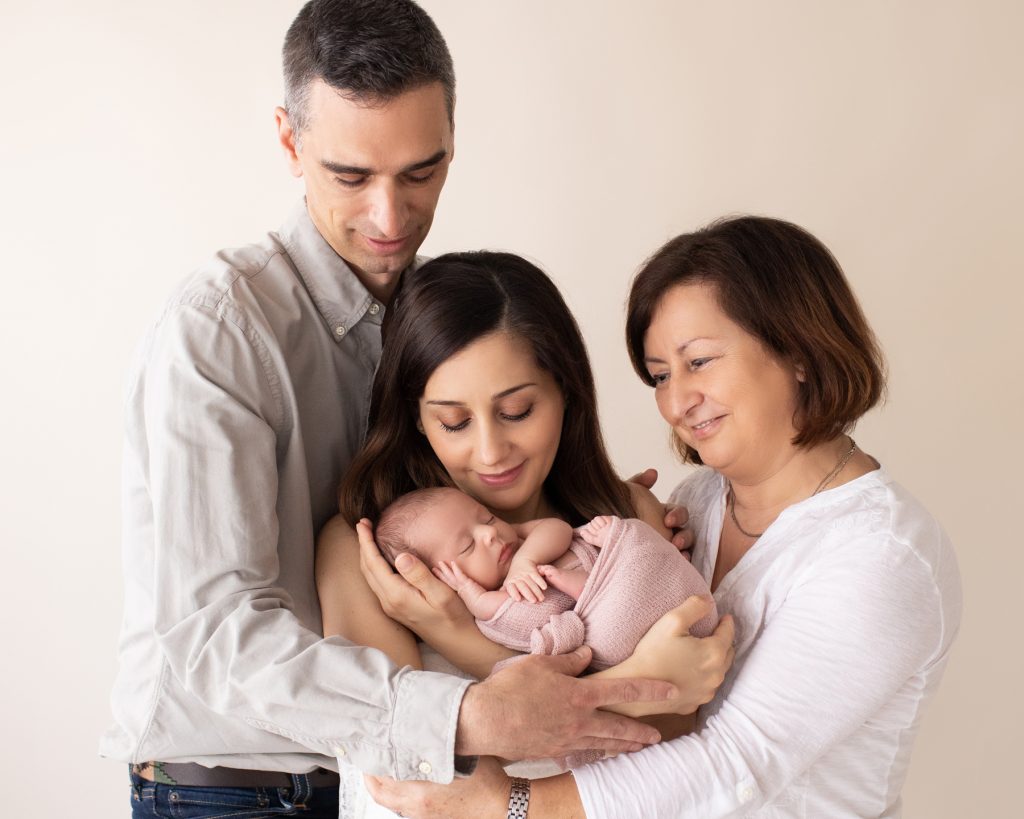 If you are interested in learning more about a rainbow baby photo shoot, newborn photo shoot, family photo shoot or maternity photo shoot, contact me.For more photos and inspiration, follow me on Facebook or Instagram.