Newborn photos capture the precious beginning of your baby's journey. Within just a few weeks, you can already see changes as your little one grows.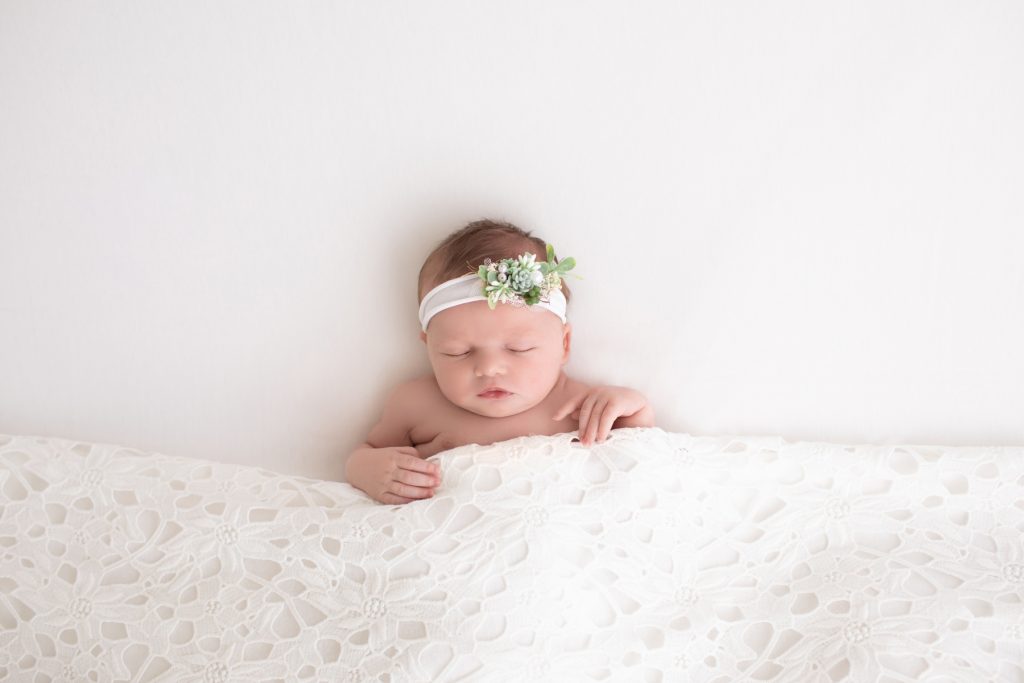 It's such a privilege to help new parents preserve all the tiny newborn details with a professional newborn photo session. 
With strict Covid-19 precautions in place, I was able to work with new parents—Mom Courtney and Dad Cody—on creating gorgeous newborn photos of their sweet little darling, Grace.
How to Take Newborn Photos
As a newborn photographer, it's important for me to get to know new parents and ensure they feel comfortable in my Gainesville, FL photography studio. After a Facetime tour of my studio and getting to know each other, Mom Courtney booked a newborn photo session for baby Grace.
Great lighting, gorgeous color palettes and visually engaging props are key components of professional photography. As an experienced professional photographer, I know newborn photos require loving patience, a controlled climate and a space where new parents and babies can take breaks as needed.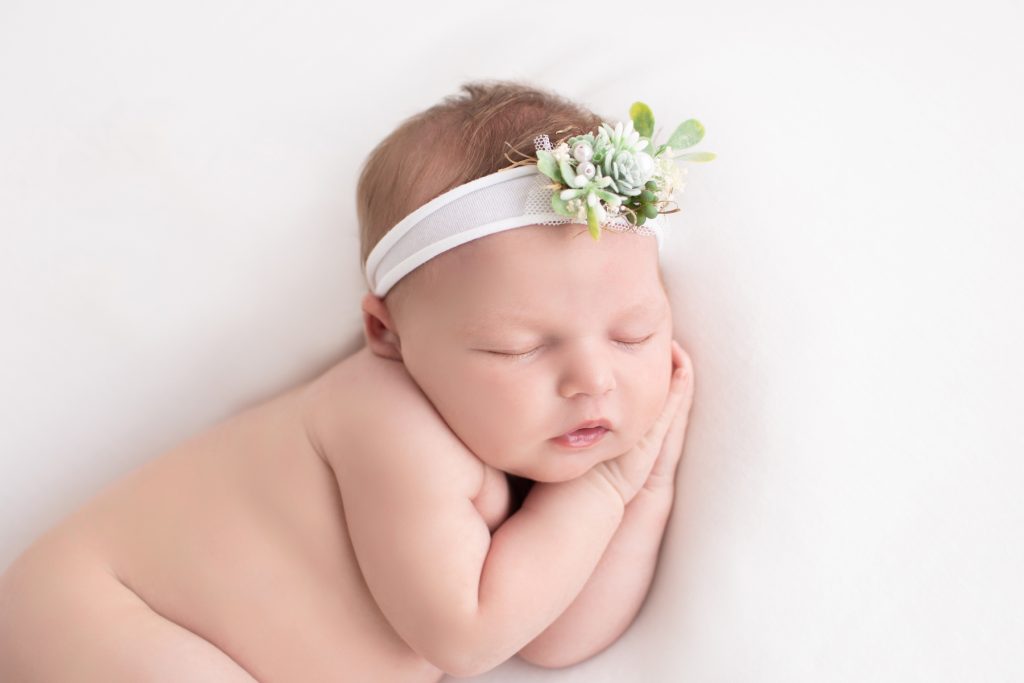 When it comes to taking newborn photos, the following tips go a long way:
Keep the temperature comfortable for the little one.

Work with an infant's schedule and allow plenty of time for breaks.

Excellent lighting is paramount. Daytime photo sessions allow you to take advantage of good natural light sources.

Choose a visually appealing color palette for the setting, outfits and props.

Always ensure the little one is comfortable and keep poses natural and safe.

Experiment with different angles and perspectives of the same pose to avoid disturbing the baby too often.

Focus on all the precious details that make a little one unique.   

How to Edit Newborn Photos
After taking those lovely newborn photos, an infant photographer like me gets to work editing images. Artful editing requires a keen eye to enhance photos while preserving all those unique newborn details. 
When I edit newborn photos, I focus on enhancing colors and skin tones and removing any distracting elements. The most rewarding part of infant photography is seeing the joy on new parents like Courtney and Cody's faces when they see their baby's pictures 7–10 days after their session.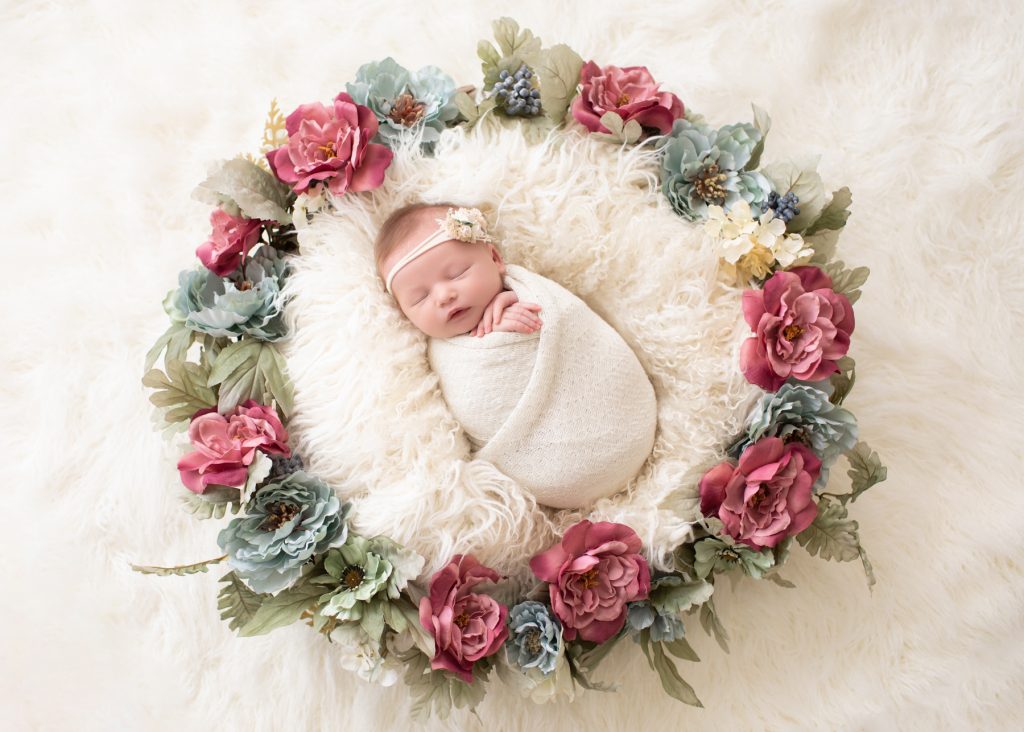 By this time, a little one has already grown considerably, which makes capturing those early days with professional newborn photos all the more special.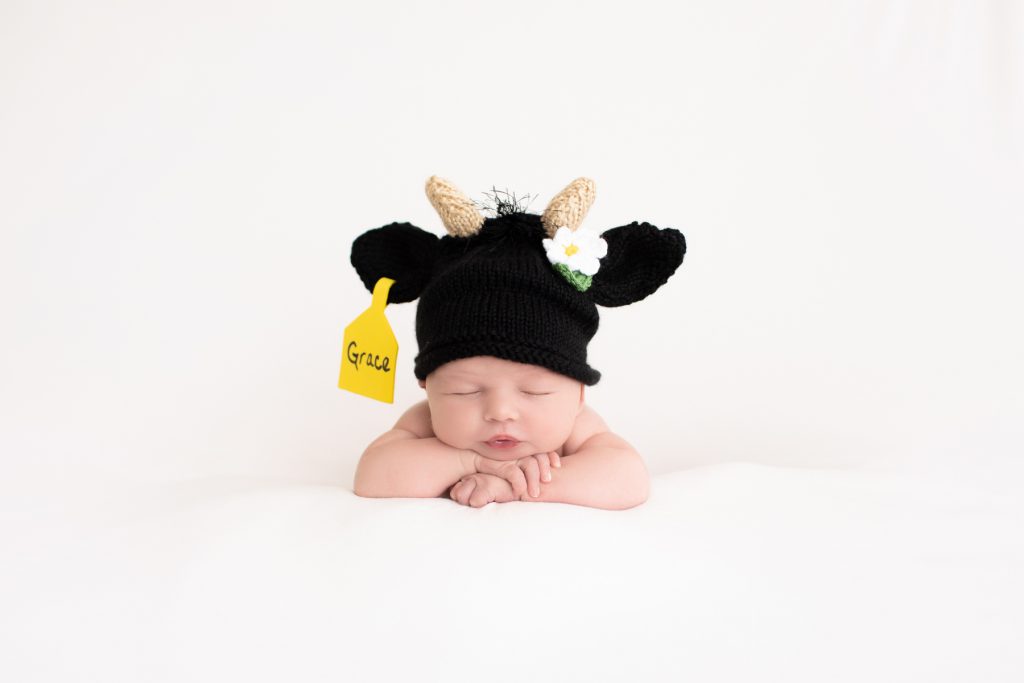 Baby Photography Props
Thoughtful props make baby photos unique and engaging. Working with parents to select baby photography props can help add personal touches to newborn photos. We centered this fun session with baby Grace around a farmhouse theme to honor both Mom and Dad's degrees and work in agriculture.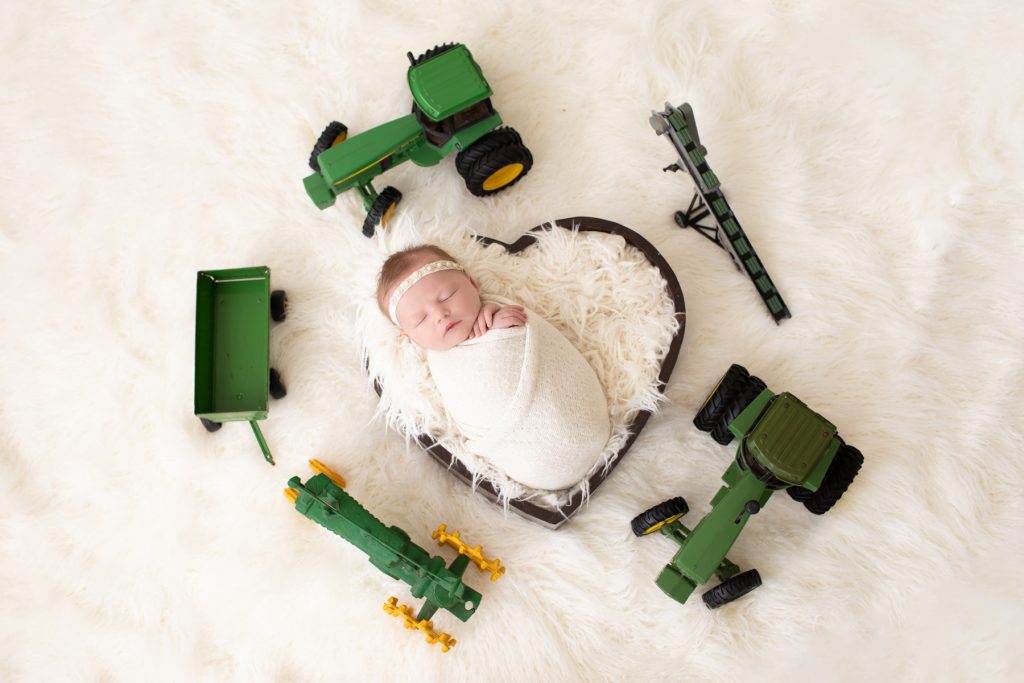 We had so much fun crafting a tractor prop set with toys around the loving theme of a heart and delicate little Grace in the center. I absolutely love all the wonderful contrasts in these newborn photos—flowers and tractors, lace and a rustic metal bucket and soft baby skin with adorable cow ears and her own baby Grace cow tag.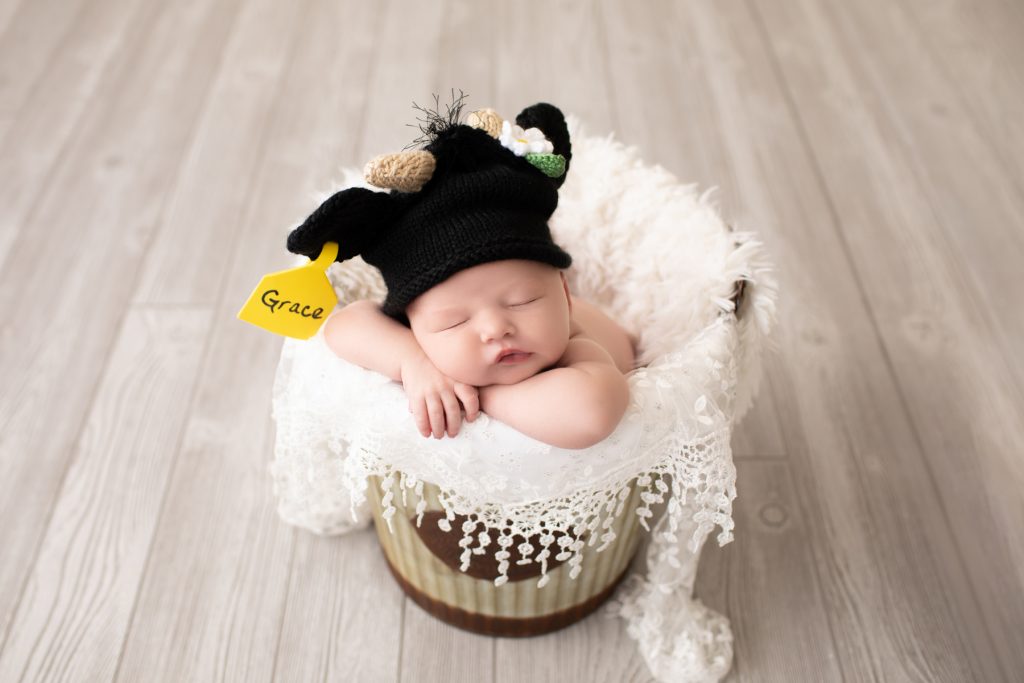 The Best Baby Photo
Newborn photography is all about freezing those precious early moments in time and preserving them forever. When you book a newborn photo shoot with a professional photographer like me, you'll receive expertly shot and edited newborn baby pictures. A baby photo is a family heirloom cherished across generations.
Find a Baby Photographer
I would love to help create beautiful memories for you and your family in my Gainesville, FL photography studio. Contact me here with any questions or to book a session.
If you'd like to see more of my work, you can view my portfolio or follow my Instagram account.