Siblings add a new element of fun and excitement to any professional newborn photo session. I'm delighted to share this wonderful family photo shoot I had the privilege of capturing for Janet and Nick as they welcomed their second child. Newborn Jack and big brother James look precious together in soft blue hues and neutral cream-colored textures that play beautifully off of baby Jack's steel blue eyes.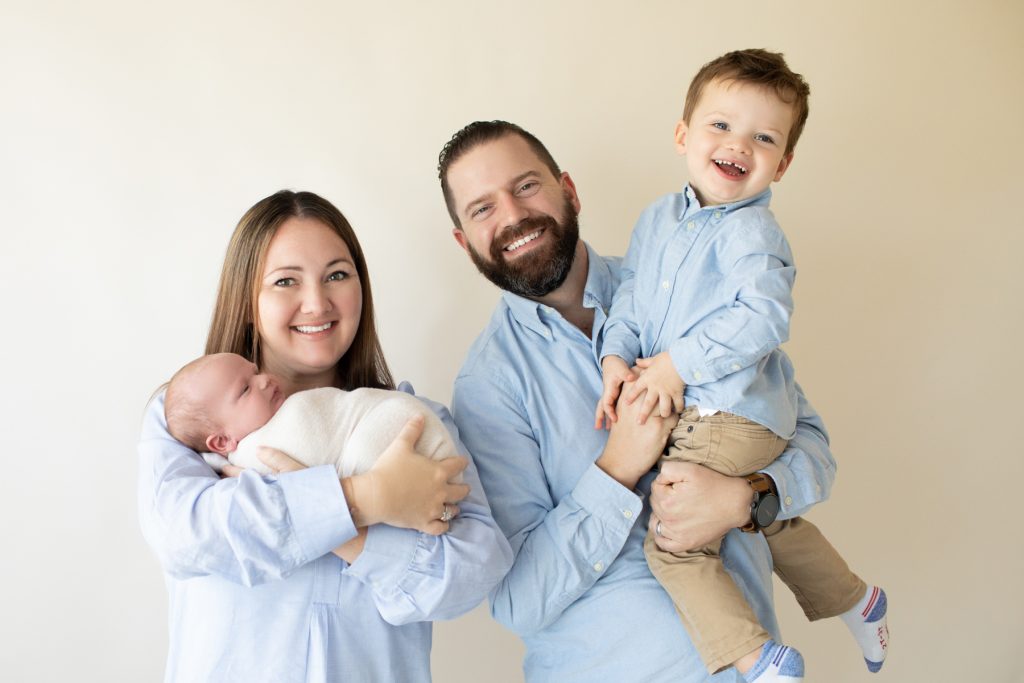 Newborns typically only spend short stretches of time awake during their first few weeks—often when they are hungry or uncomfortable—but Jack was excited to show off his bright, beautiful baby blues. This sweet little boy was awake but content for long periods of time, allowing us to capture newborn photos that show his alert and content expressions.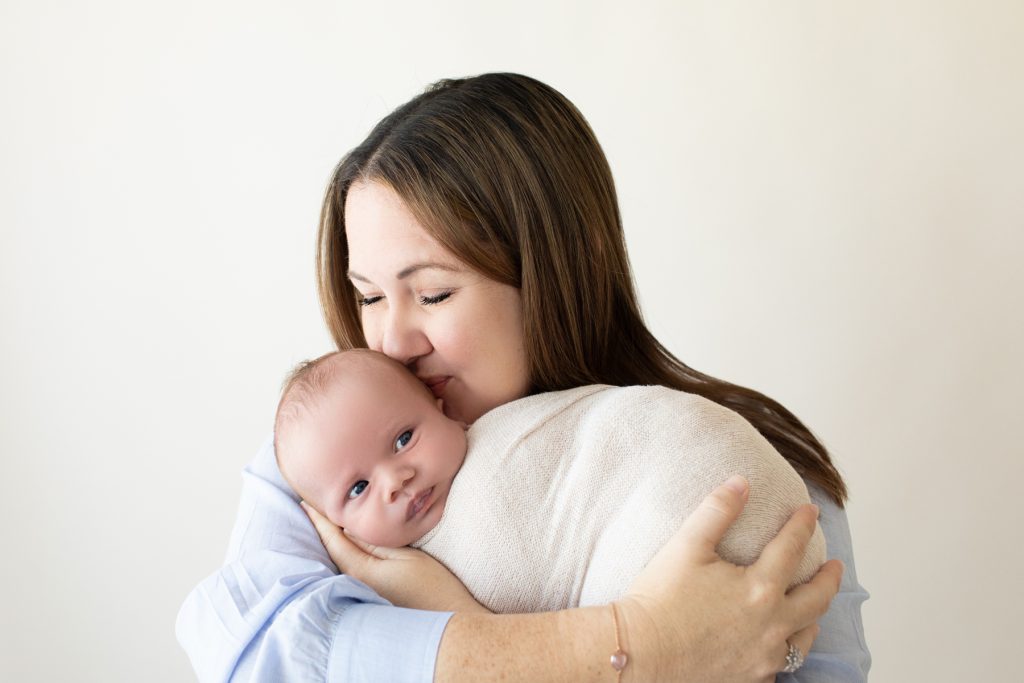 Newborn photography usually captures little ones with their eyes closed, sleeping like angels. Baby Jack drifted off for a quick mid-session nap, so Janet and Nick are blessed with baby portraits that show their newest family member both asleep and alert.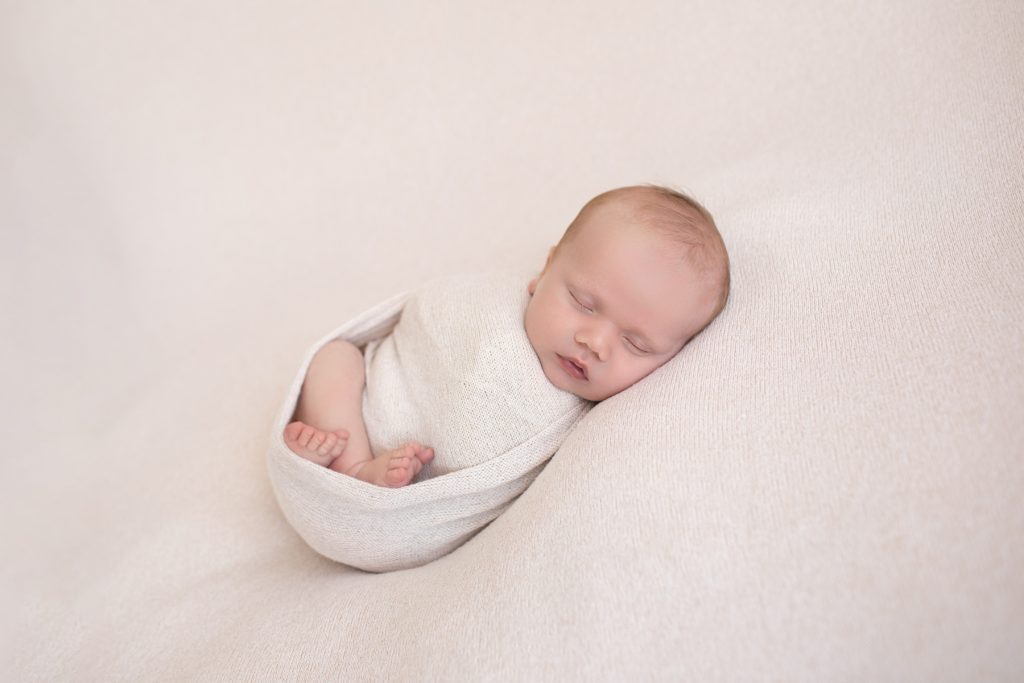 By the end of his session, Jack was wide awake and content again, posing on a beige blanket with a sleepy hat and bright, curious eyes. This little wonder gave us a glimpse of a big boy look before drifting off to sleep again for his final photo.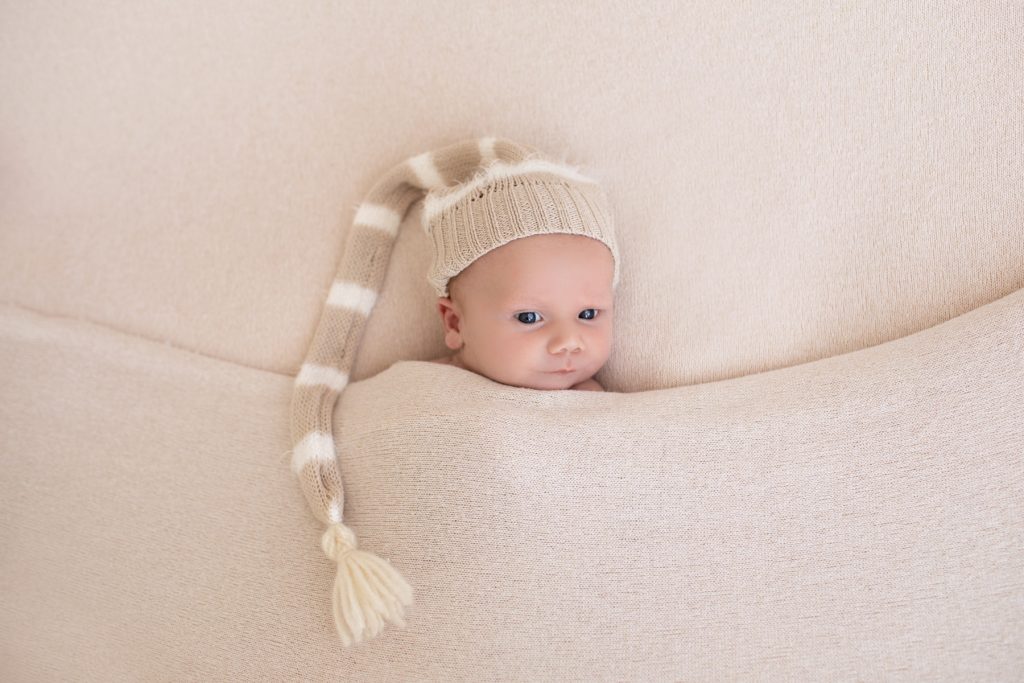 Sibling Photo Ideas
A sibling photo session is a celebration of a growing family. While toddlers can add a good bit of challenge, they also bring lots of personality into a session. Family photos with a newborn sibling are a statement of the importance of each new member in a family's history. Janet and Nick have visited my Gainesville, FL photography studio for maternity photos, newborn photos with James and now for newborn photos with Jack.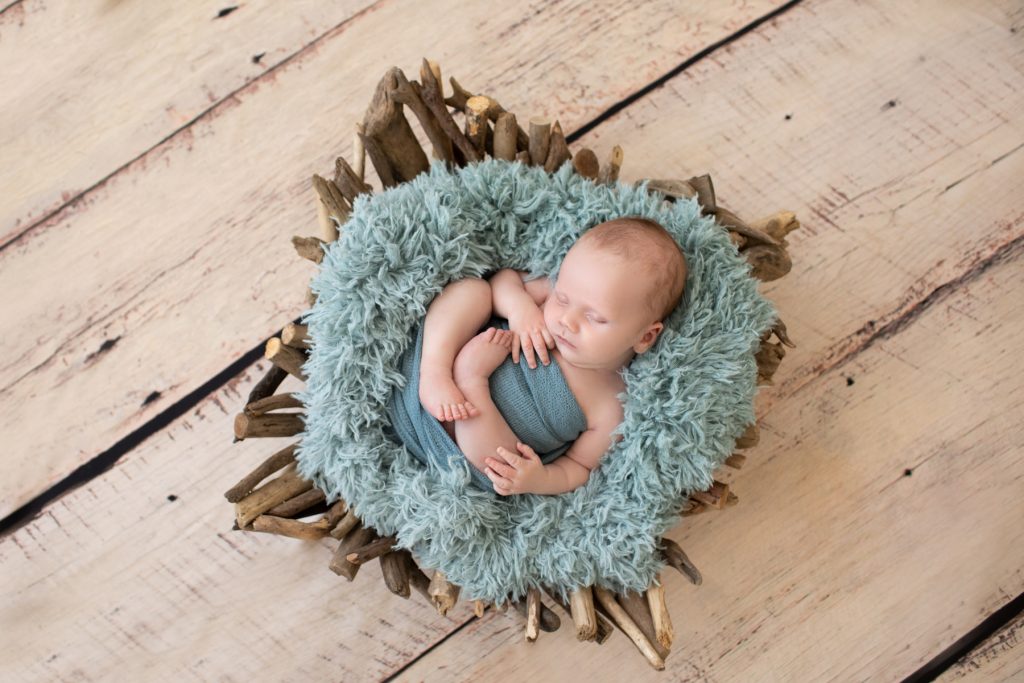 It's heartwarming to watch families grow and value these precious early years, especially when they come back to have their most special moments documented. Janet and Nick were thrilled to have similar newborn photos captured for both of their boys.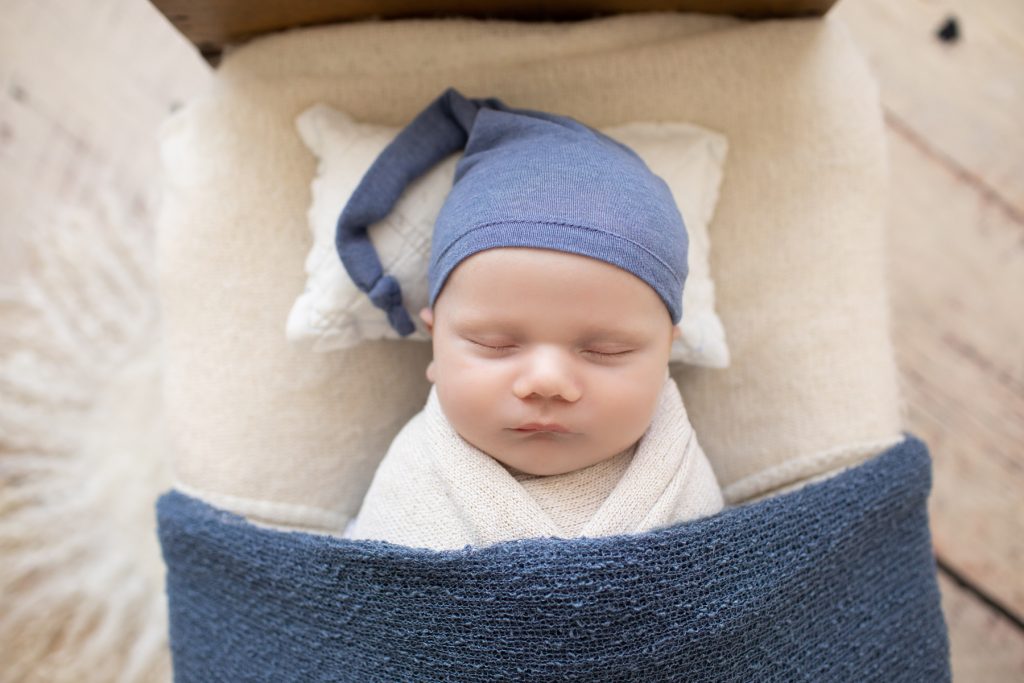 Children and family photos preserve those fleeting, special moments we enjoy with our loved ones over the years. Sibling photos truly are family heirlooms to be treasured for generations to come. Printed on cards, hung on the walls or preserved in a gorgeous family photo album, professional family portraits allow you to celebrate and remember each unique family member at different life stages.      
Sibling Photo Shoot
Sibling pictures provide plenty of opportunities to incorporate fun props and outfits that show off those blossoming personalities. It's so precious when siblings interact with their new baby brother or sister, and even better when the little ones return for baby milestone photography sessions.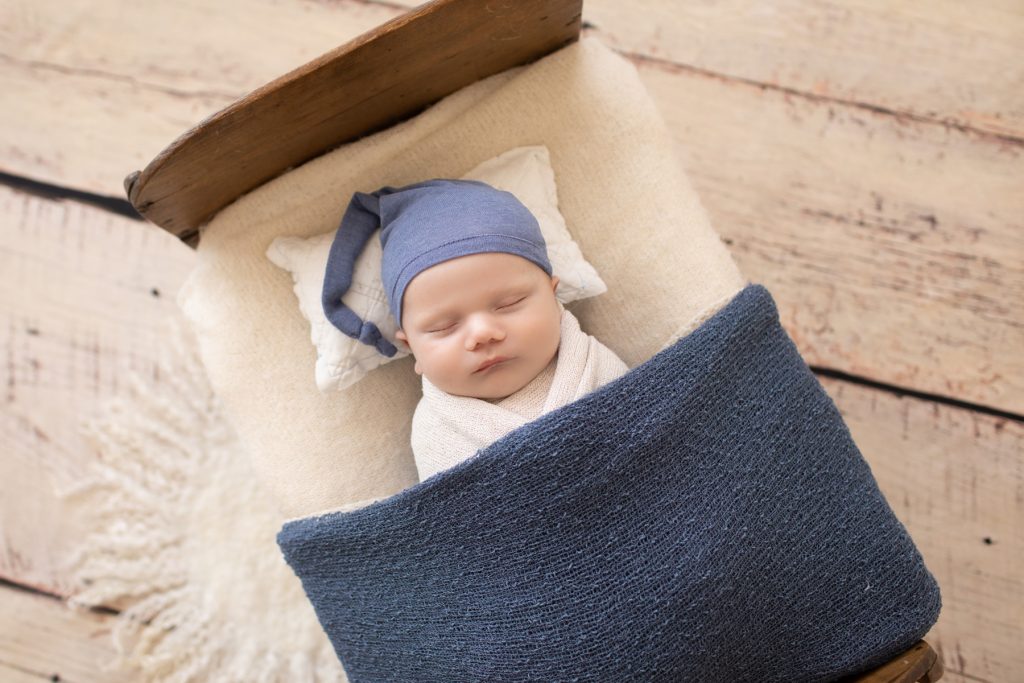 Bringing an older sibling along for maternity photos during pregnancy allows a professional newborn photographer like me to capture endearing portraits of siblings interacting with mom's gorgeous baby bump. Early family portraits like these are a testament to how much a new family member is loved and treasured even before they arrive. Building a long-term relationship with a Gainesville family photographer creates continuity and helps you tell your family's story with beautiful family photos captured through the years.     
Newborn Photo Ideas
My newborn photo studio provides all the comforts that help capture a contented newborn. I keep an array of outfits, props and baby wraps on hand to create wonderfully curated poses and color palettes. I also encourage families to bring items with special significance along to a session. This includes anything from old family heirlooms and toys to memorabilia of favorite sports teams and alma maters. Capturing your little one with meaningful items can be a wonderful nod to old family traditions, or it can signify the beginning of new ones.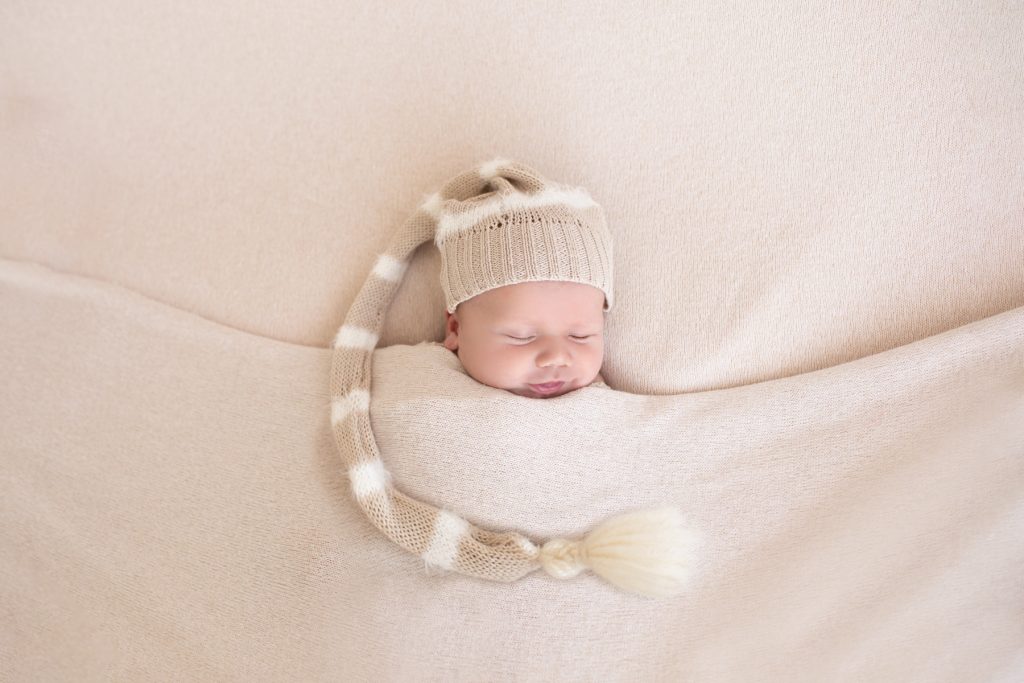 Newborn Photography in Gainesville, FL: Andrea Sollenberger
It was such a joy to capture Janet, Nick and their boys James and Jack in my Gainesville, FL photography studio. I keep my newborn studio stocked with all the amenities that help create a hassle-free, gorgeous photo shoot. Newborn supplies, photo props, outfits and baby wraps are always on hand, and there are also plenty of private spaces for the whole family to take breaks whenever necessary.  
Please contact me here with any questions or to book a newborn photo session. You can also follow my Instagram or Facebook account for updates or view my portfolio for examples of my work.