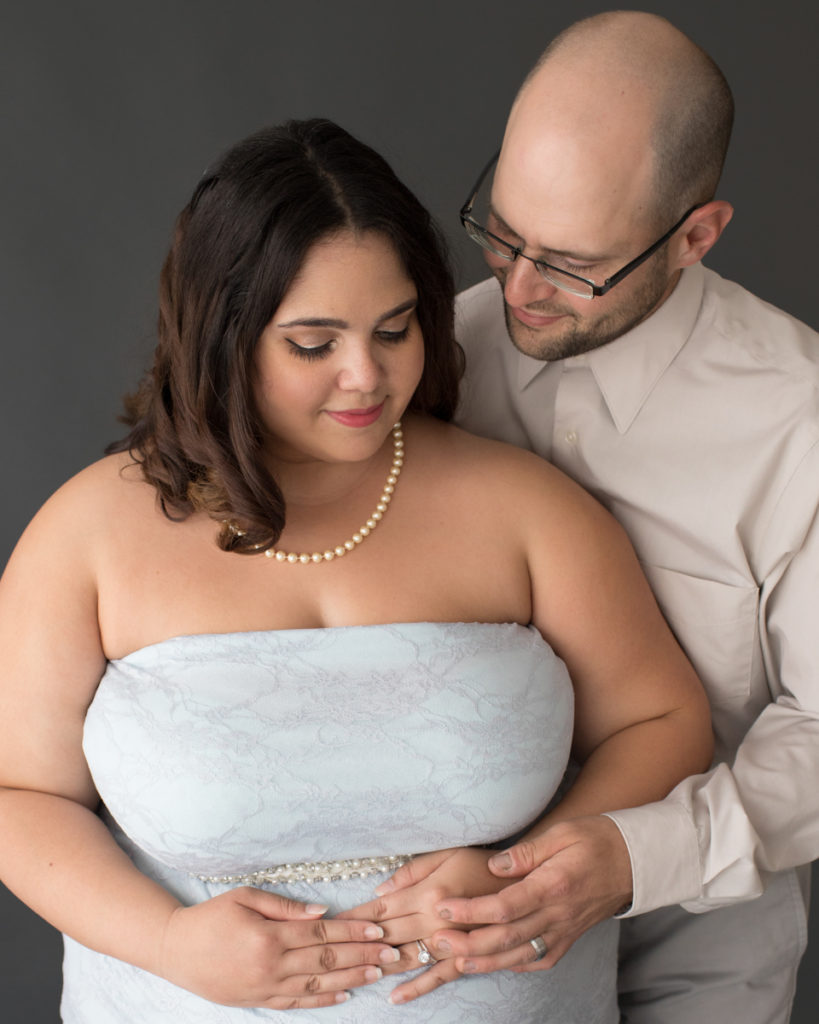 No matter what kind of pregnancy you have, maternity photos can take you back to remember the fascination of knowing that stirring within you was YOUR very own child. Growing, kicking, letting you know they have a particular personality, and developing until they are ready to meet you face to face. These moments of anticipation are treasured moments. With photos they can become tangible and vivid memories.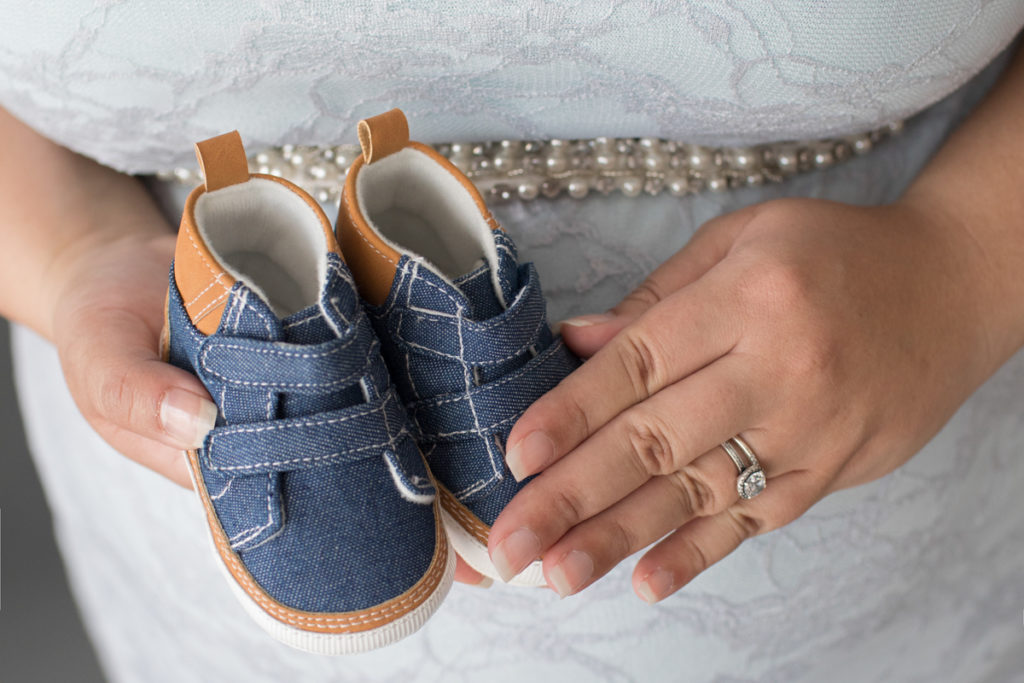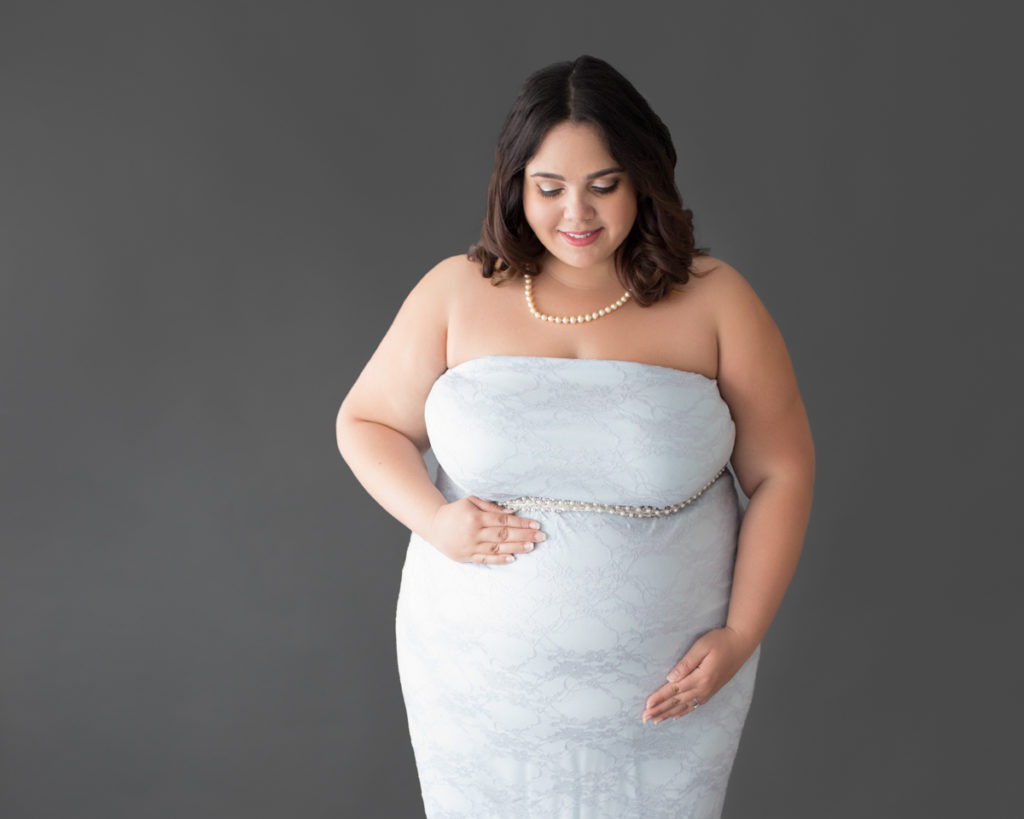 Adelis chose a pale blue lace maternity gown. The gown is soft and elegant against her dark hair. David's neutral gray wardrobe blends nicely and keeps the attention on their beautiful connection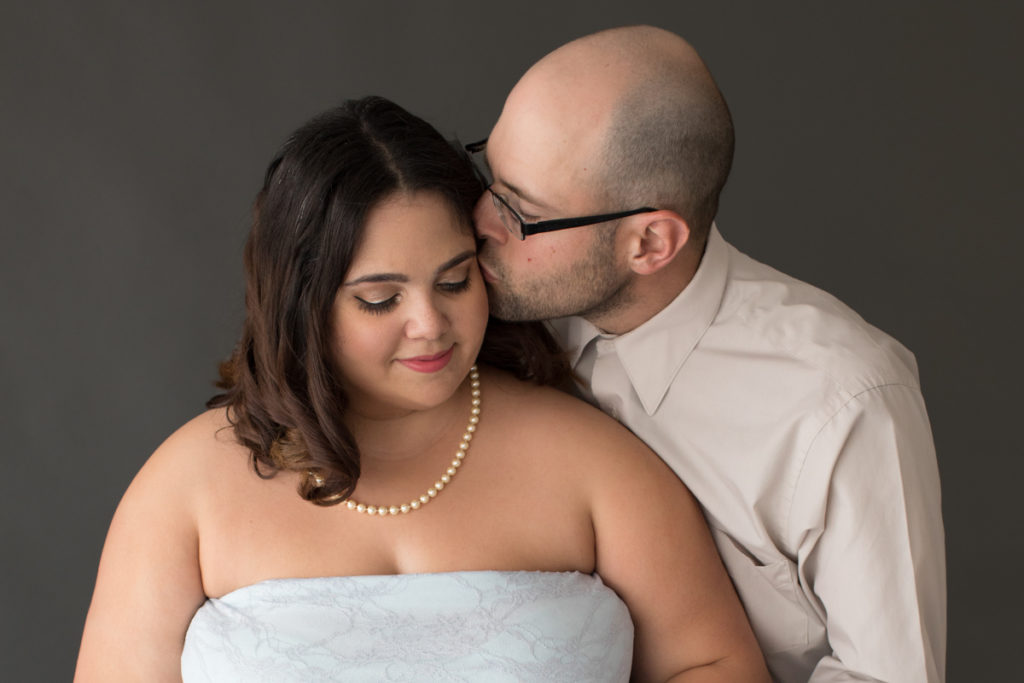 Expectant parents may feel that they will not look good in front of the camera, but professional posing and directing is provided to make you look like your very best "you". We have a full wardrobe of maternity gowns for all sizes that are available in our studio for you to choose from and to wear for your session. This is service provided for you at no extra charge. There is something perfect for everyone!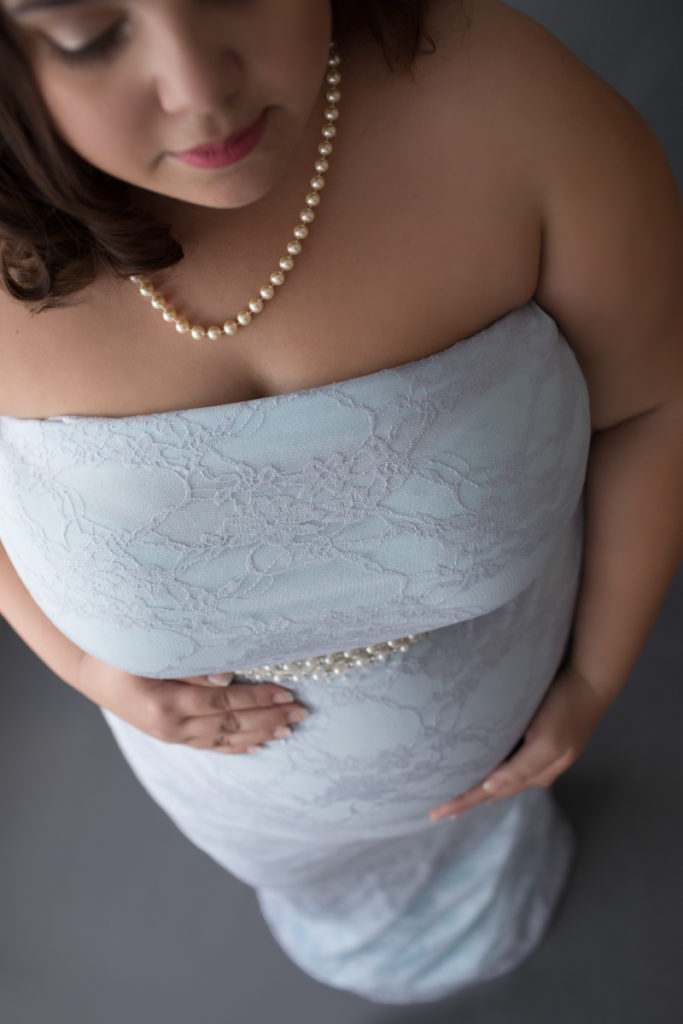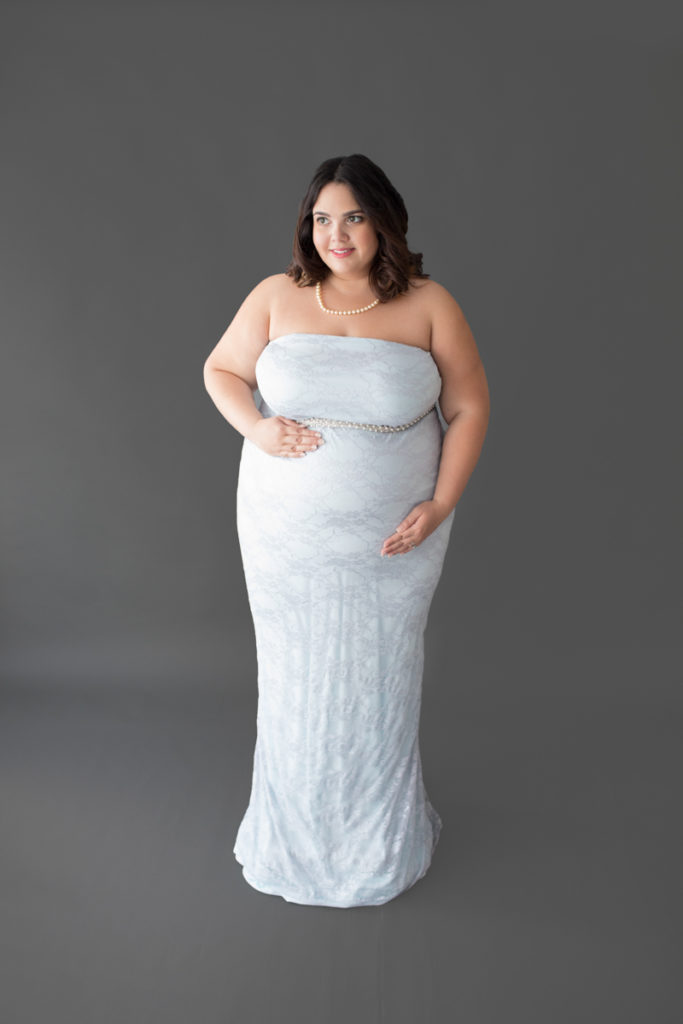 This pale mint green also looks beautiful against the rich tones of Adelis' beautiful complexion and dark brown color.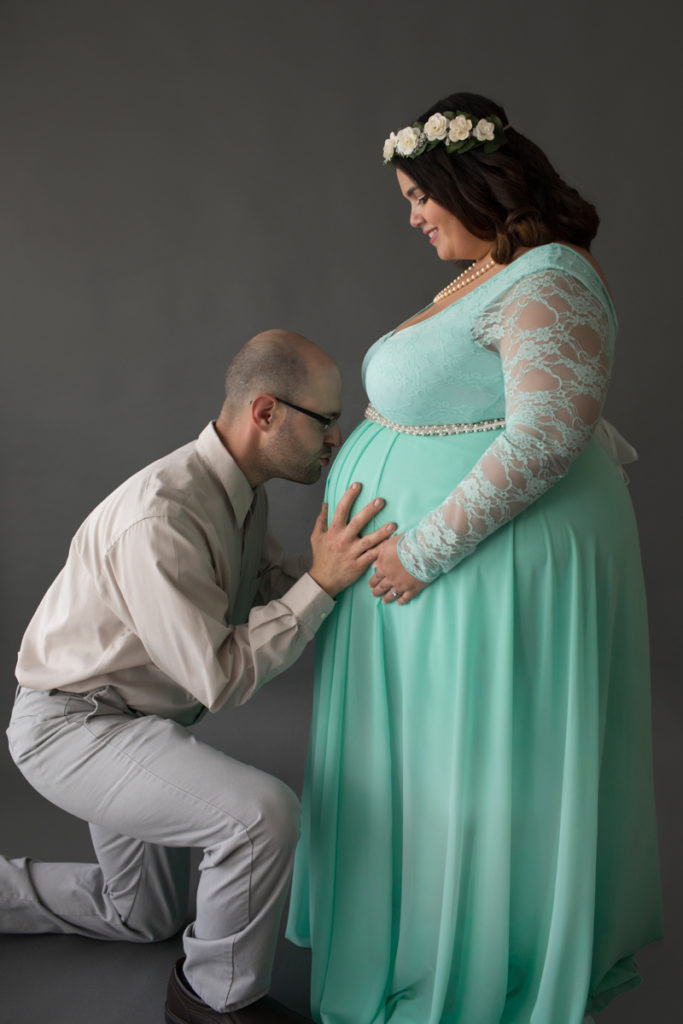 A pop of color for outside photos adds some brightness and cheer.
Pregnancy is a beautiful touch of heaven worthy of photos for reminiscing. I'm truly honored to capture each family's story, and then I look forward to seeing you again when you come for your newborn photo session. I would love to chat with you if you are considering in studio maternity photos or maternity images at a beautifully lit outdoor location. Feel free to call me at 213-1250 or contact me !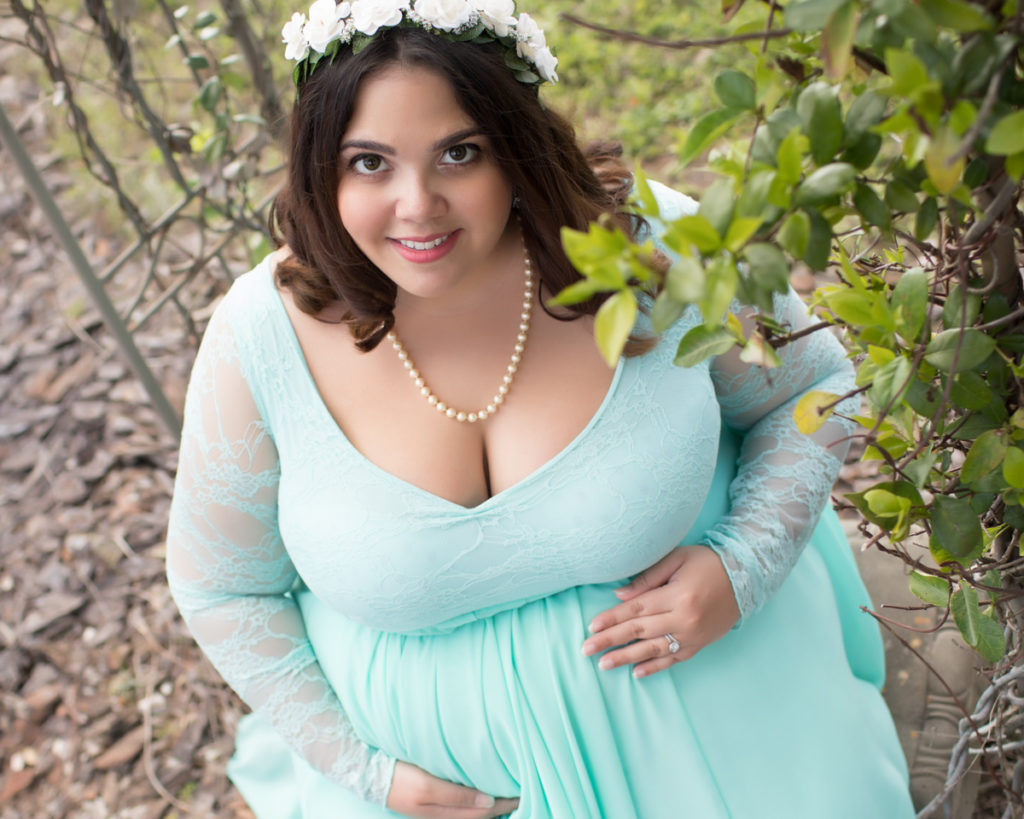 If you know someone who is expecting a baby and might be interested in newborn and maternity sessions, please share this blog article! You can also ask questions about our session in the comments below.