A little one's journey begins long before they enter the world, and so does the love new parents feel as they await the arrival of a brand new family member. Studio maternity photos are a wonderful way to commemorate this special time before life changes forever. I recently had the pleasure of working with first-time parents Heather and John to create maternity photos their family will treasure for generations to come.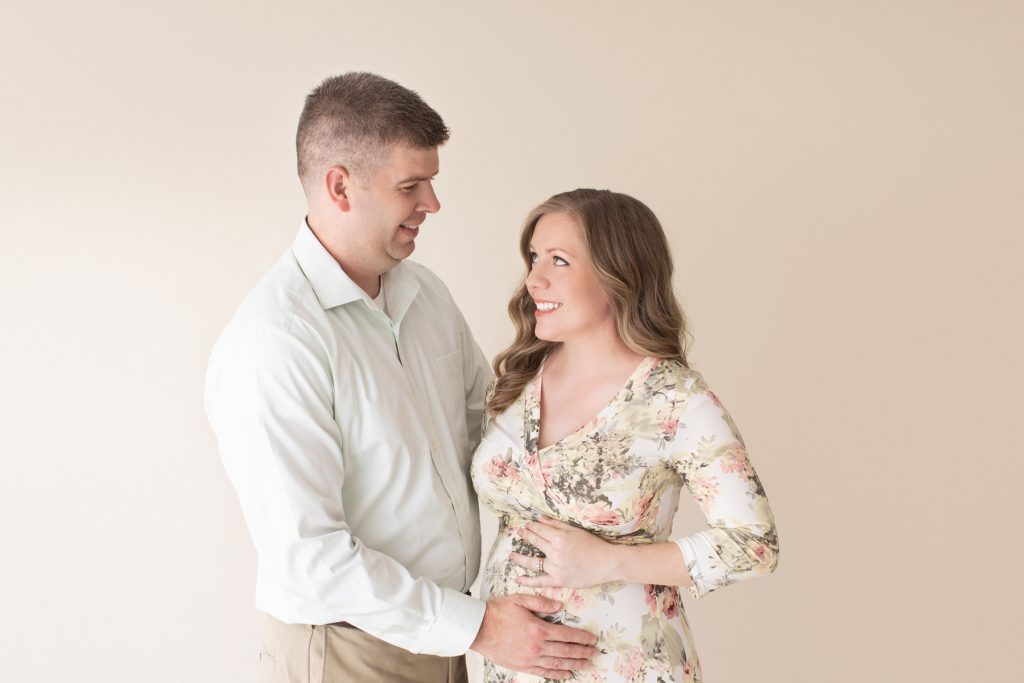 Studio Maternity Photoshoot
There are so many benefits to booking a studio maternity shoot, including access to professional, controlled lighting and the ability to create the perfect ambience for this magical time. Heather and John discovered Andrea Sollenberger Photography online and fell in love with the way the warmth of emotion in my images drew them into a heartfelt experience. That experience resonated with their vision, so they booked their maternity photo session with me right away. 
After meeting at a Greenhouse Church small group in the fall of 2016, Heather and John were the answer to each other's prayers. They exchanged vows in 2018, and though Heather was worried about the timing of getting pregnant, this wonderful couple had more blessings on the way. In a perfect end to a universally stressful year, the pair found out they were pregnant last Christmas. 
Sadly, Heather's Grandma, Nancy Piper, passed away in April of this year. Of course, it was difficult to lose such a special lady, but Heather finds great comfort knowing that God had gifted their family with a new life—and a baby girl, no less! To honor her grandmother, Heather and John decided to name their baby girl Piper.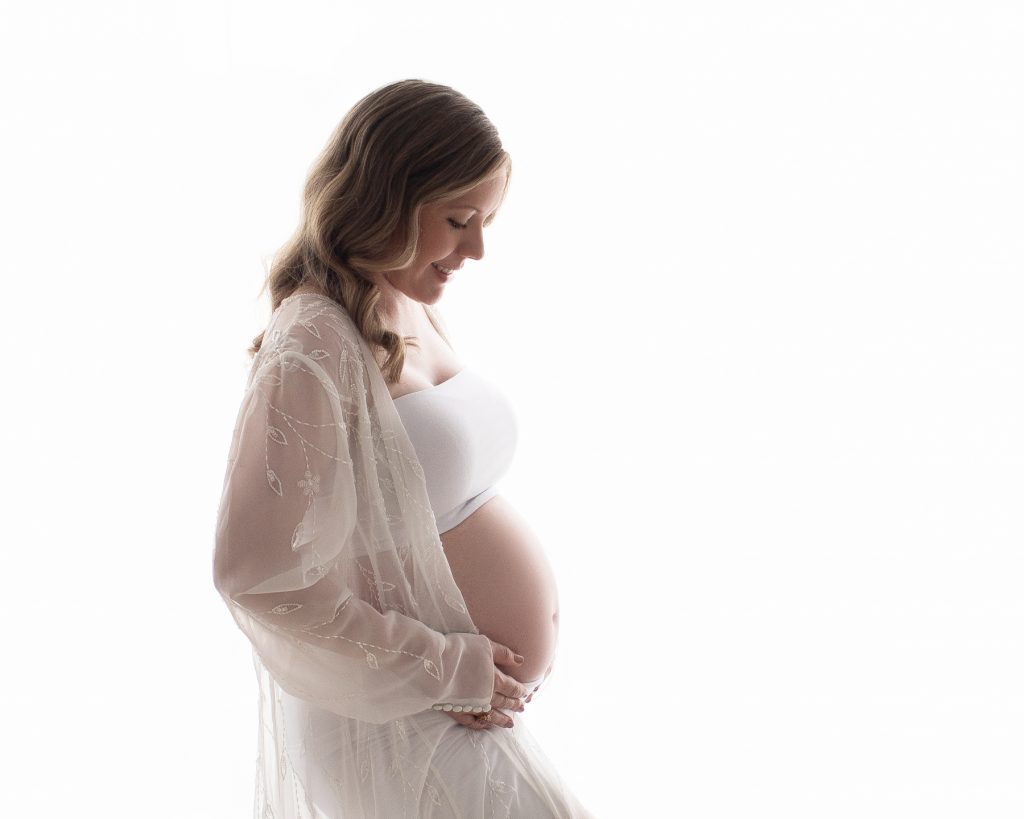 Gainesville, FL Maternity Photography Studio
Heather and John have all the excitement, dreams and concerns of first-time parents. They told me they want to look back and remember all the joy and anticipation they felt while waiting for little Piper to enter their lives. My Gainesville, FL, maternity photo studio provides the perfect environment for gorgeous maternity photos that even little Piper can look back on and see how much her parents loved her before she even arrived. 
My professional maternity studio provides temperature control and plenty of private spaces for moms to rest and take those much needed breaks. This is essential during hot and rainy months when outdoor maternity photos are challenged by less than ideal weather conditions.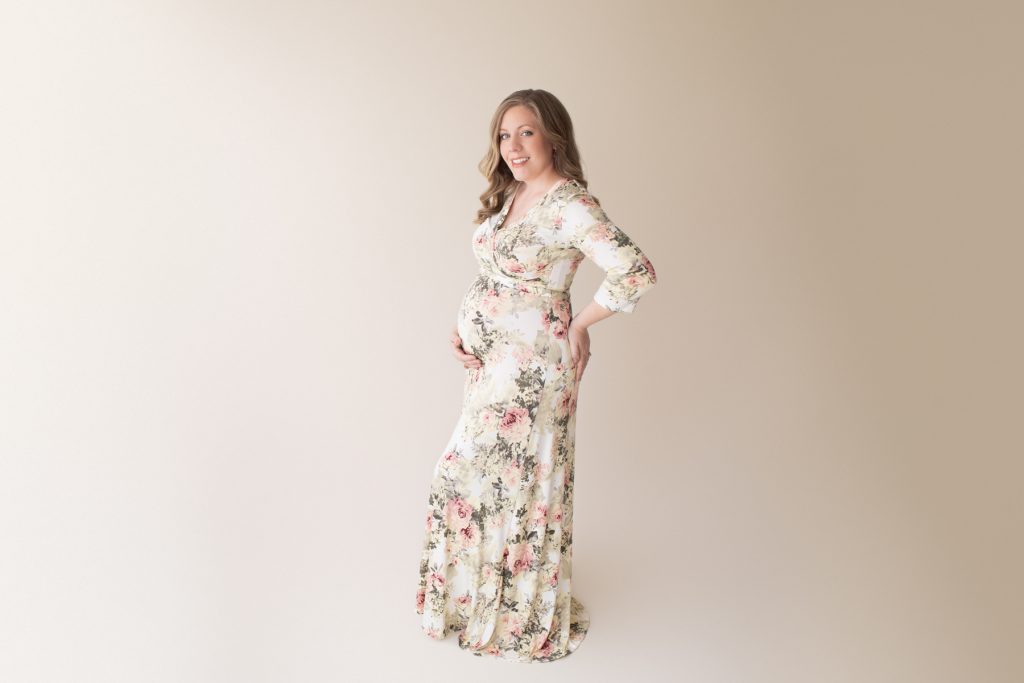 Floral Maternity Photos
I'm absolutely in love with how beautifully Heather and John's maternity portraits came out. You can feel the love and warmth this family shares just by looking at them. We've already booked little Piper's newborn photography session—set to take place in my professional newborn photo studio—and I can't wait to meet this precious little girl. Heather perfectly planned out her maternity and newborn session color palettes in advance, so she'll be able to display portraits from each session together in a coordinated way when she and John decorate their home with wall art of their most magical endeavor yet. I can't think of anything lovelier or more feminine than floral maternity photos to symbolize their growing family and their sweet little girl.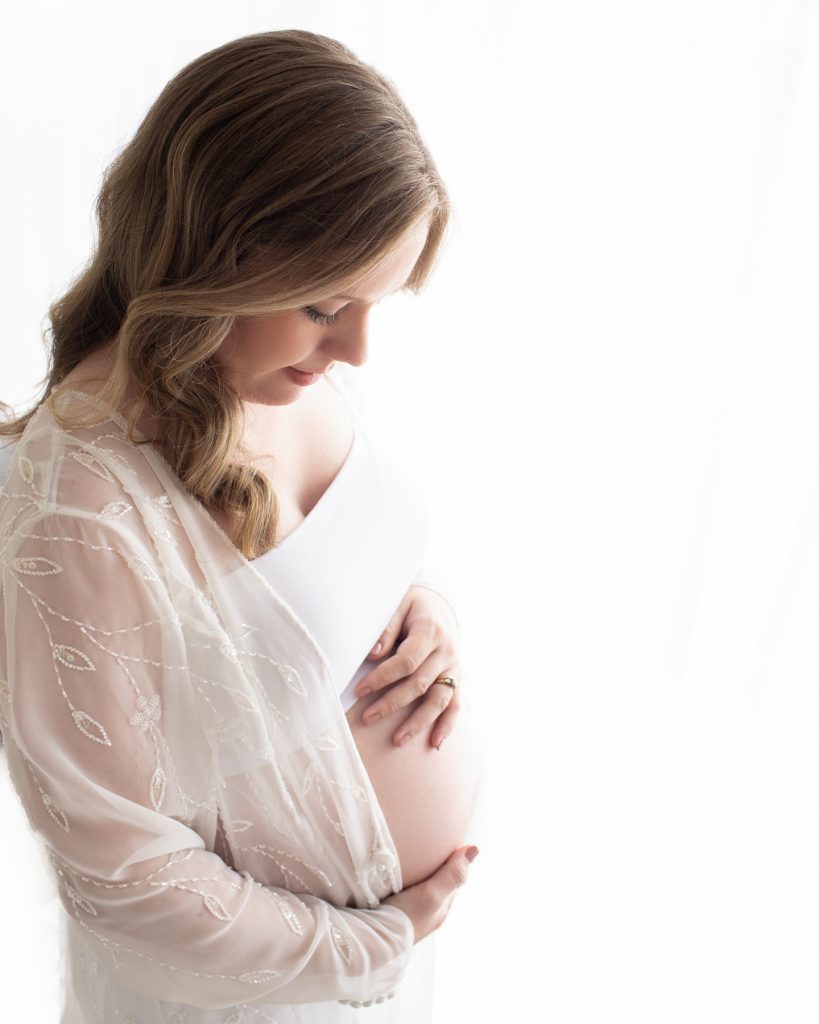 White Maternity Dress
Maternity photos are all about showing off that precious baby bump. Mothers-to-be always look stunning in soft, serene colors that compliment their glowing skin. A white maternity dress is simple, elegant and timeless—perfect for bringing out the best aspects of this challenging and joyous time.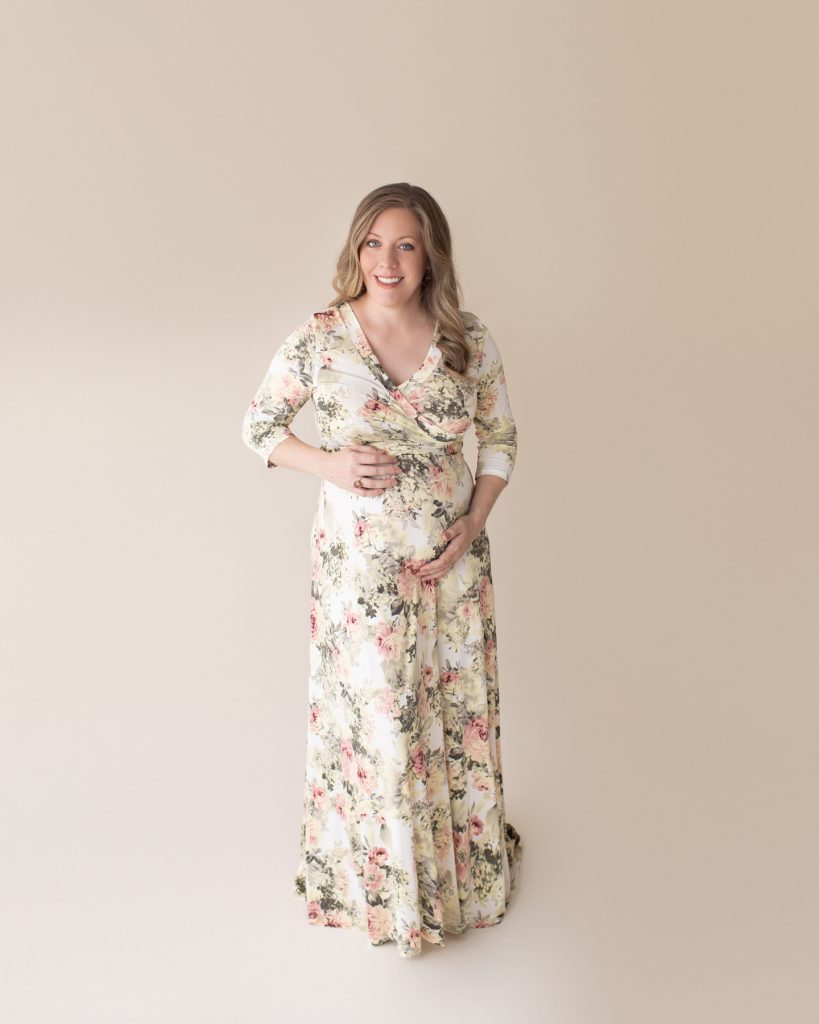 Floral Maternity Maxi Dress
Heather's maternity session features a floral maternity maxi dress with soft, feminine tones. As mom and dad already have little Piper's newborn session booked with me, Heather specifically chose hues for her maternity gowns that will work beautifully with the color palette she plans to use for their little girl's baby portraits.   
Maternity Accessories
Andrea Sollenberger Photography studio has a full maternity wardrobe available to maternity session clients at no additional cost. Gowns come in a variety of colors, fabrics, styles and sizes to suit every maternity mom. This offers considerable savings to expectant mothers who love the gowns but may have no need for investing money in additional clothes that will get little use once their little one arrives. 
Of course, maternity accessories like florals, sentimental items and family heirlooms are always welcome. These special additions can truly personalize a session and create a sense of intimacy and family tradition.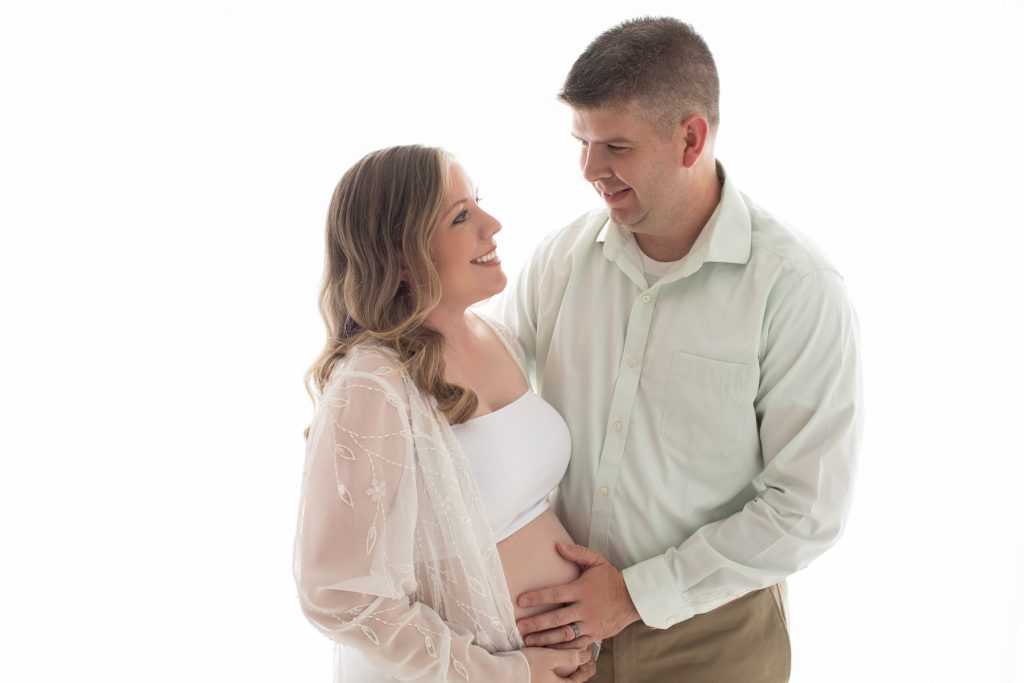 Pregnancy Photography Studio (and More)
I was so honored to help Heather and John create memories they'll someday get to share with baby Piper. I simply can't wait to have the entire family back here in my Gainesville photography studio for Piper's newborn session. In addition to maternity and newborn shoots, I'm pleased to offer baby milestone portraits and family sessions.    
Please contact me here with any questions or to book a maternity photo session. You can follow my Instagram or Facebook account for updates or view my portfolio for examples of my work.