Newborn photography sessions that include newborn photos with siblings create a wonderful opportunity to capture meaningful interactions on camera. I can't think of a better way to preserve those earliest memories as a loving unit than with professional family portraits. It was my honor to work with parents Jenn and Paoul, along with big brother Grayson, as the family welcomed their newest addition, baby girl Nora.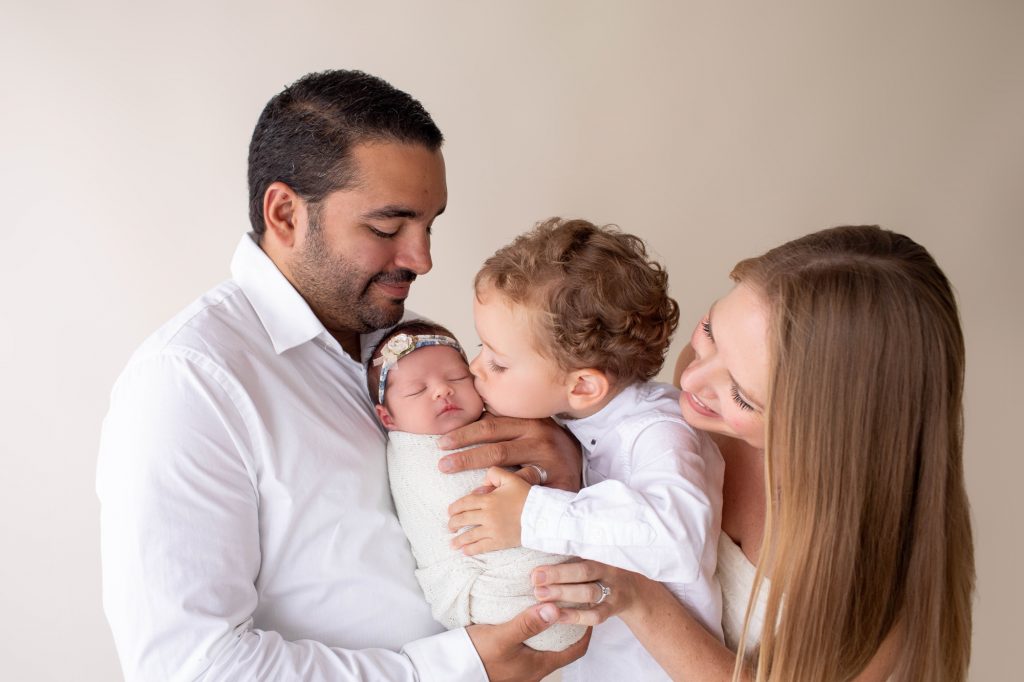 Newborn baby photos combined with sibling portraits and family shots truly made this an all-in-one session where everyone got to express their love for little Nora and each other. All those little newborn details change so quickly, it's wonderful to preserve them during such a joyous and challenging time.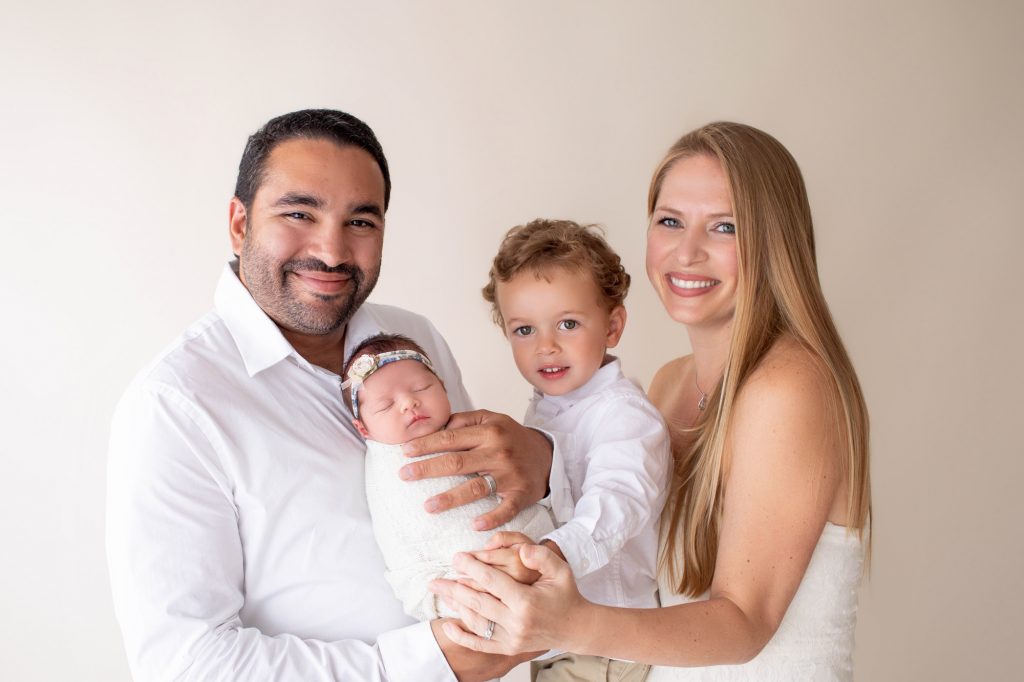 The same goes for Nora's sweet brother, Grayson. In just a few short months, both of these little ones will already be in new developmental stages. This is precisely why newborn photos with siblings and baby milestone portraits are so important to factor into your family's journey.     
Newborn Sibling Photos
Jenn and Paoul both work as veterinarians, and the caring empathy this remarkable couple shares is especially evident in the love they have for their children. The main goal for Nora's newborn photo shoot was to show this sweet girl in relationship to her family members. 
Nora's session included sibling photos with big brother Grayson, individual parent photos with their first daughter and, of course, full-family portraits to help them remember the connection they all felt with little Nora starting with those earliest days of life.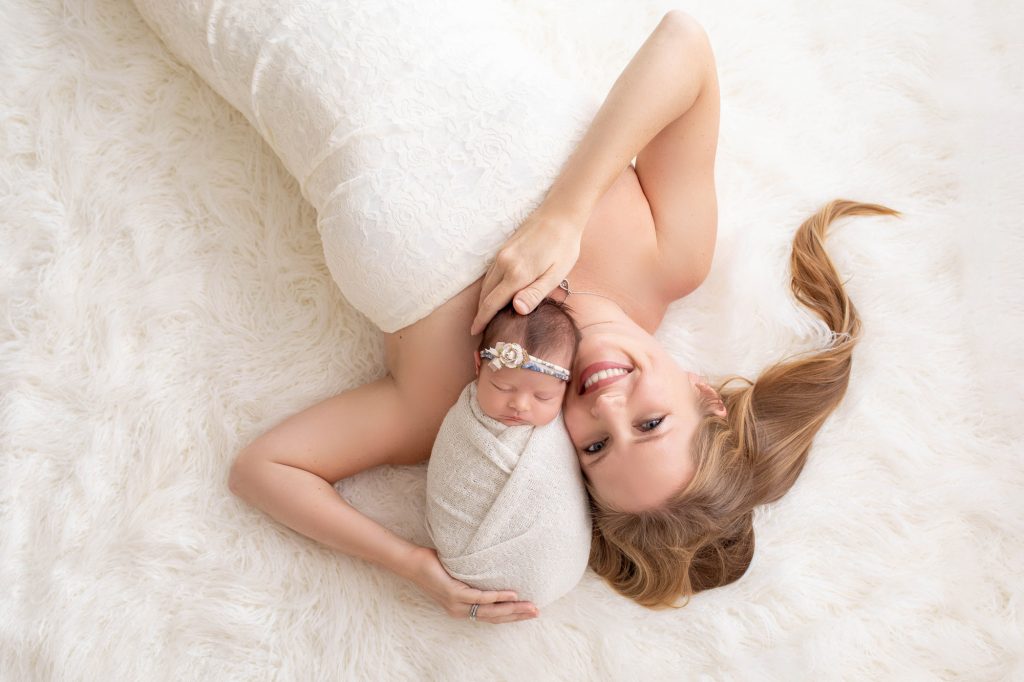 Newborn Photo Ideas With Siblings
Jenn told me at the very beginning that she loved the sweet nature of my photography, which includes the human relational aspect but also the attention to photographic detail. She loved the variety of props and the artful combination of accessories available to new parents at my Gainesville, FL photography studio. 
My clients are such a big part of planning newborn sessions. A phone call, Facetime or in-person studio visit is essential in gathering parents' newborn with sibling photo ideas for a truly custom-styled newborn portrait session.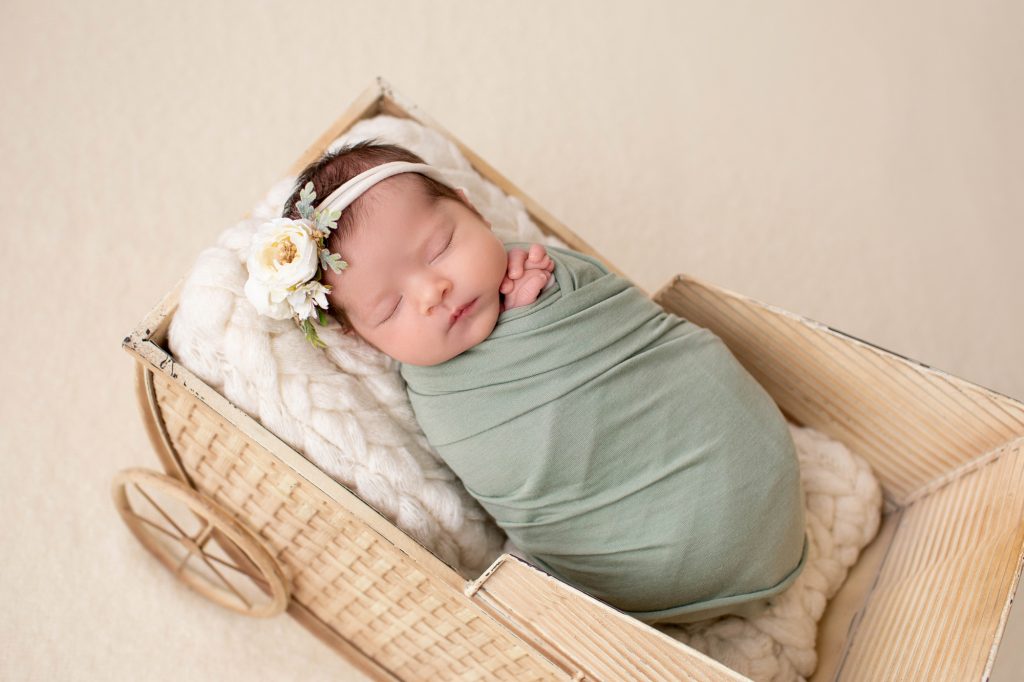 For Nora's baby photos, mom Jenn chose to use off-white with hues of muted green and buttery yellow—all complemented by soft and chunky knit textures. Jenn said she wanted all the girlie stuff too, because "this Dad would be one to brag on all the girl stuff." Indeed, little Nora looks precious in a doll carriage, soft baby wraps, floral fabric headbands and a newborn flower crown. 

Brother and Sister Baby Photos
Newborn photos with siblings have long-term sentimental value, and provide a wonderful way to encourage memories and storytelling. A sibling photo session freezes the beginning of a lifelong relationship in time. Every transient detail is captured in portraits that will be treasured by the whole family, especially by siblings as they age and their relationship develops and grows.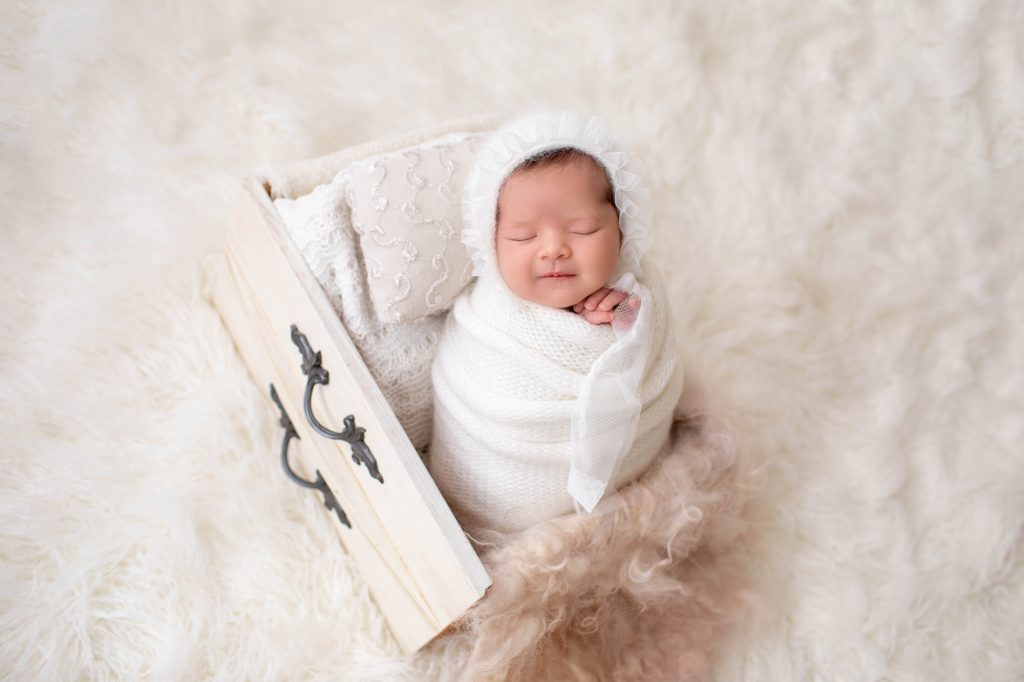 To ensure a successful session, plan around nap times and try to ensure that everyone arrives fed and well-rested. It's also wise to plan out a color palette for the session, and coordinate outfits. Soft, muted colors tend to work best, as these hues play off beautifully against the tenderness of a newborn baby.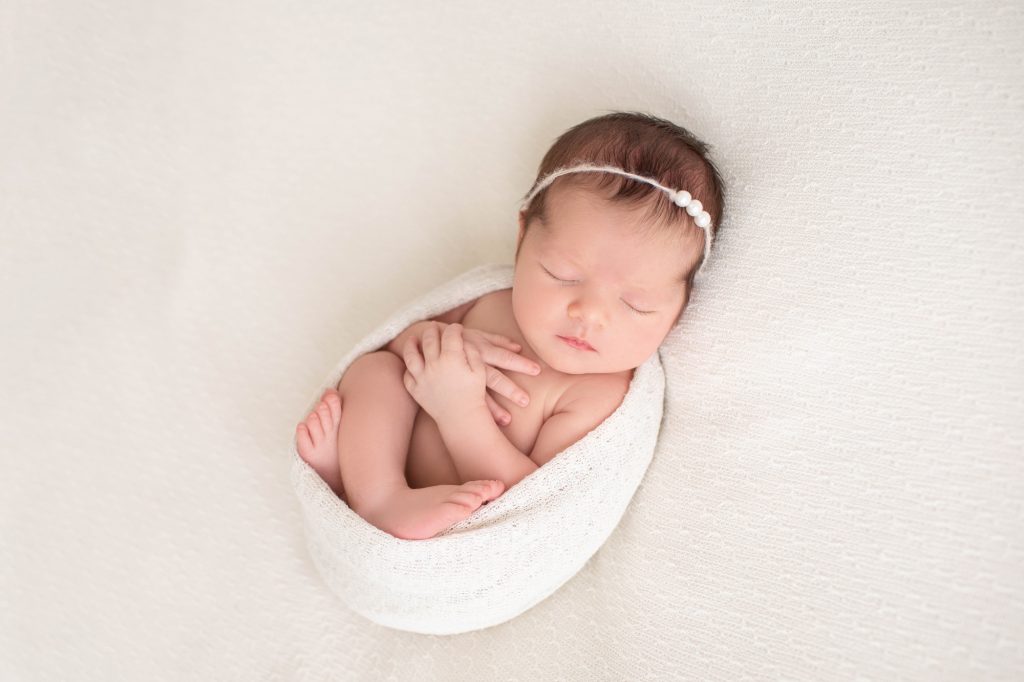 Big Brother and Baby Sister Photo Shoot
Is there anything more precious than baby sister, big brother newborn photos? For this sweet newborn and sibling session, we carefully planned out poses to highlight Grayson face to face with his little sister—admiring her, kissing her cheek and giving her those extra special big brother hugs. 
We also made sure everyone joined in for family portraits that exemplify this beautiful family's love and the unbreakable bond they share. Little Nora will someday look back at these photos and feel all the warmth and protection that surrounded her from the very start of her journey.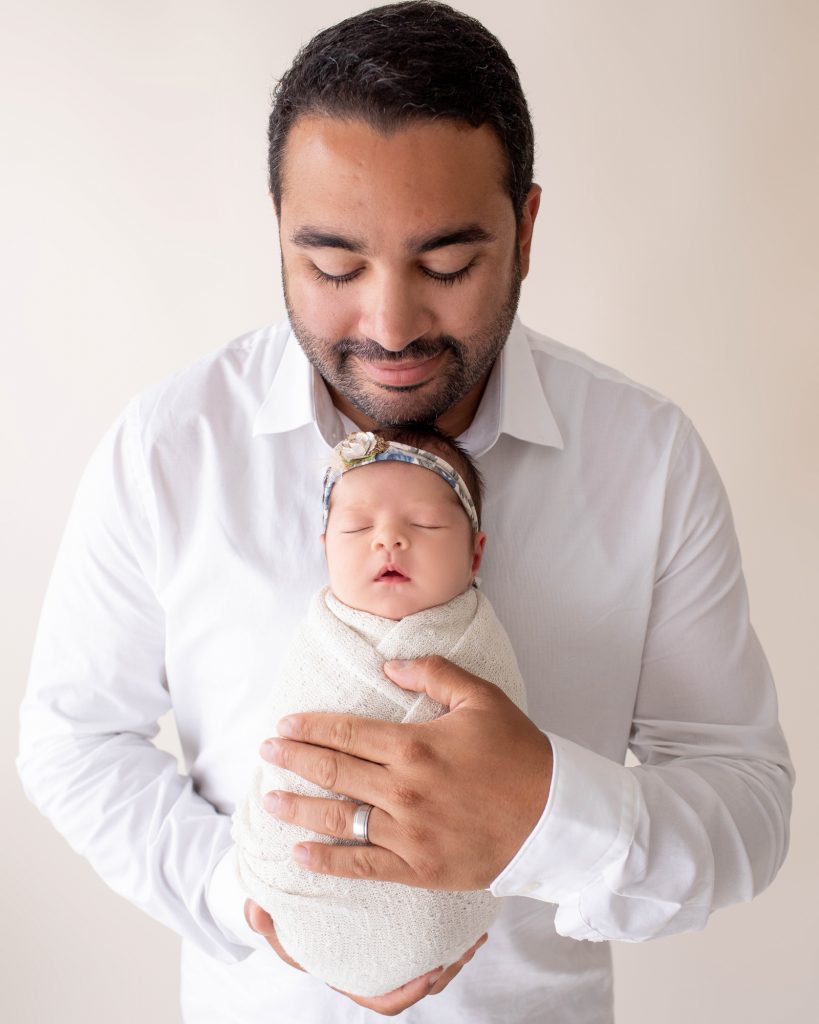 Gainesville, FL Newborn Photography
It was such a pleasure to capture Jenn, Paoul, Grayson and Nora in my Gainesville, FL photography studio. I always keep my newborn studio stocked with all the amenities that facilitate a comfortable, stress-free photo shoot for the whole family. Newborn supplies, photo props, outfits and baby wraps are always on hand, and there are plenty of private spaces for the little ones to take breaks whenever necessary.  
Please contact me here with any questions or to book a newborn photo session. You can also follow my Instagram or Facebook account for updates or view my portfolio for more examples of my work.