Everyone deserves to capture the first, precious moments of their baby's life in newborn photos. For many families, though, a fresh face means fresh financial burdens. Newborn mini sessions are the perfect solution that respects your budget while still giving you professional newborn photos. Mini photo session packages are a quick and elegant solution that still delivers the highest quality product.
Mark is a sweet baby whose family wanted professional newborn photos. A professional newborn photo session is a lengthy, luxurious process where the baby is showcased in numerous outfits and scenes.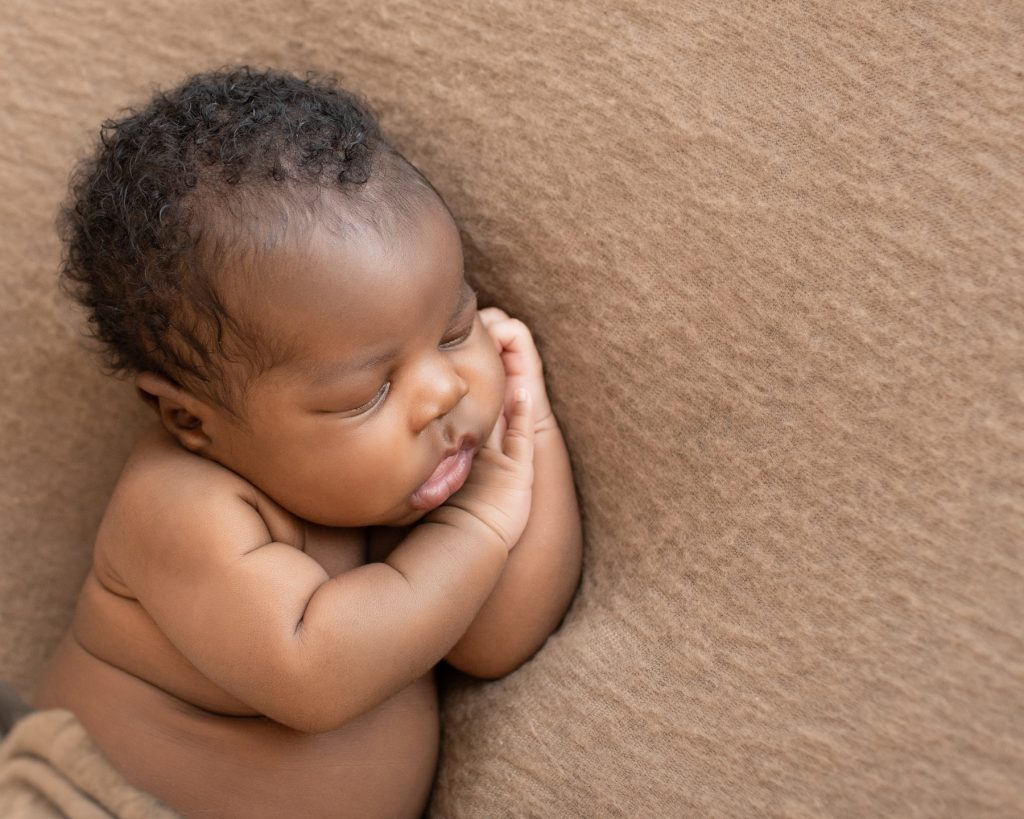 As an alternative to this traditional approach, many newborn photographers in Gainesville will offer baby photography packages the first year that include mini sessions. This offering pairs you with a newborn photographer in Gainesville, FL, who can supply a brief but beautiful newborn photo session.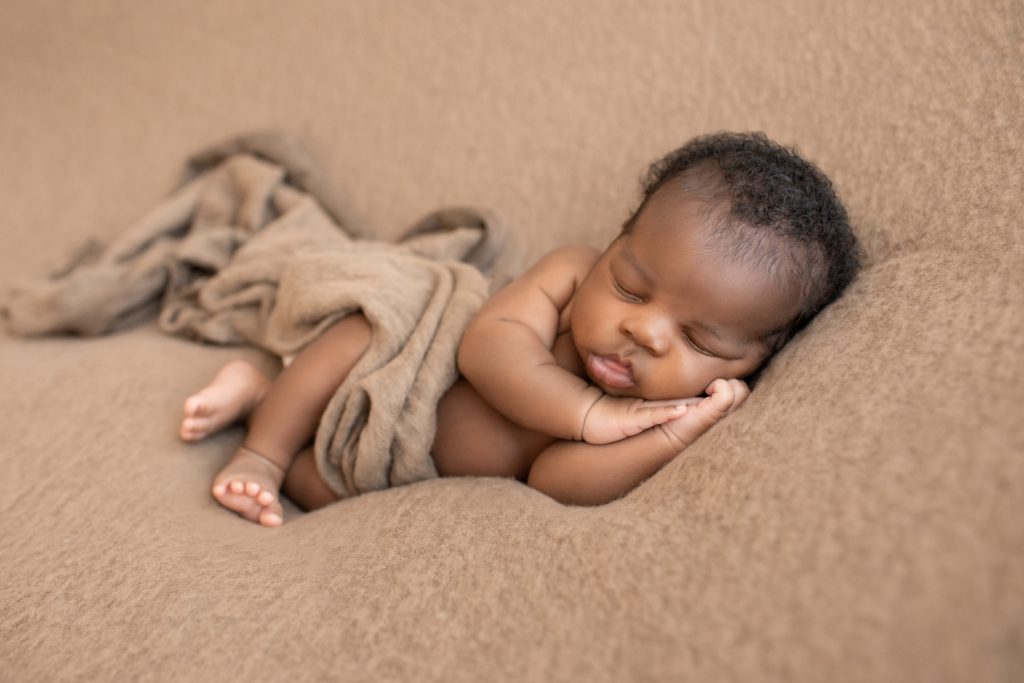 Professional Newborn Mini Sessions
A professional newborn photo session done as a mini session gives you an affordable, memory making opportunity. For clients of Andrea Sollenberger Photography, I open my studio for newborn mini sessions as a way to serve everyone in our community. When you search for "newborn photographer near me" or "newborn photo near me," you may see details of myself and other photographers in the area who provide baby pictures.
Newborn mini sessions, however, are a distinct service. This allows nearly any family with any budget to be captured by a professional newborn photographer who practices the highest standards of safety and quality. If you want professional newborn portraits to be more affordable, mini sessions are the way to go.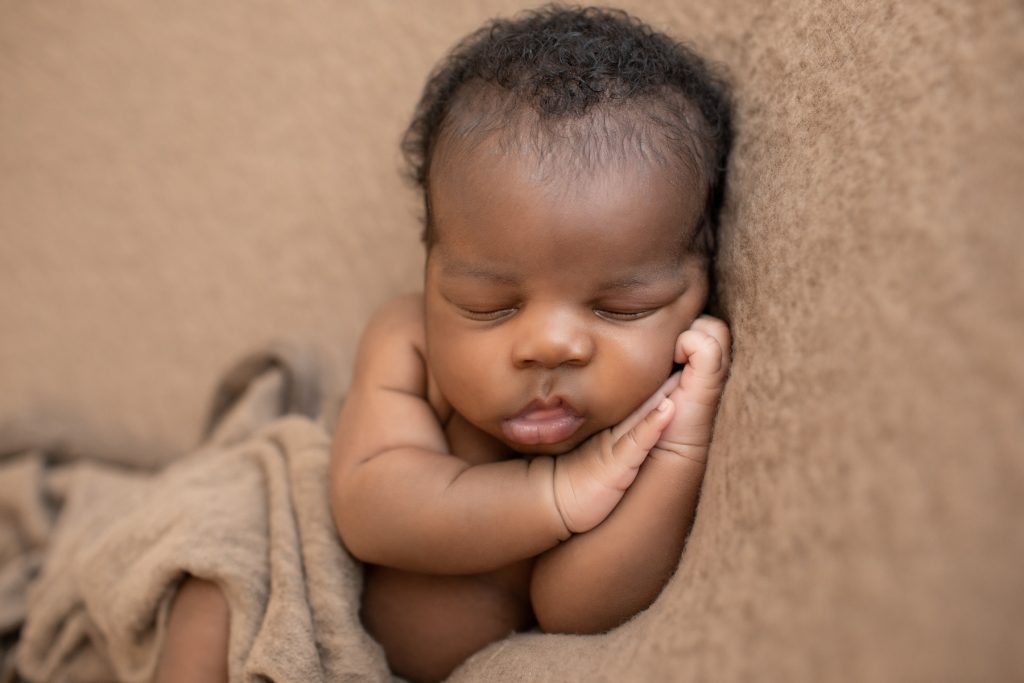 Best Newborn Photographer
There are many advantages to booking a newborn mini session, as long as you have the best newborn photographer. A professional newborn photo session will include unique formatting to accommodate the tiny subjects. 
I offer a standard mini session as well as a Newborn Mini Plus Session, which gives you the upgrades to include family members and is thirty minutes longer than the standard mini. You can see even more examples of my newborn mini sessions by going here. There is nothing rushed or harried. Even with a fast session, excellent thought and care are put into preserving these precious moments.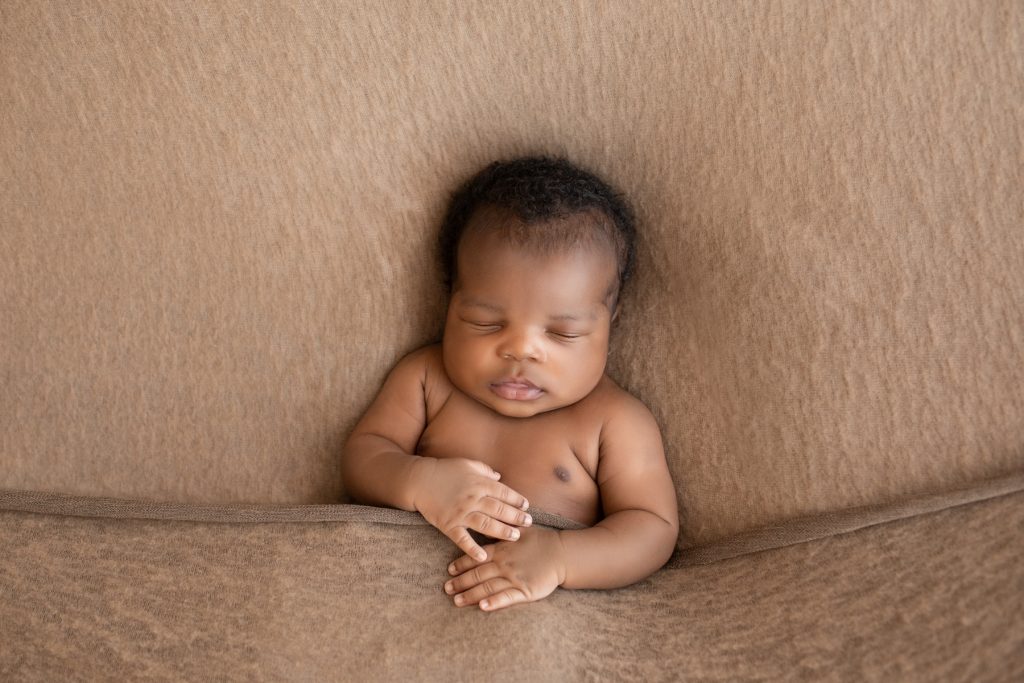 Newborn Photography: Mini Session Upgrades
Families who book my photography services receive as many opportunities as possible to get the outcome they want. That means that each package I offer has flexibility and upgrades, if they're desired. In addition to my Newborn Mini Plus Session—which offers additional time and the inclusion of mom, dad or siblings—families can choose to pay for:
Add-on newborn baby poses

Additional newborn baby photo props

Increased time
Even with these upgrades, the investment won't exceed a family's budget and is still provided at a rate significantly lower than a full newborn photo session.

Newborn Photo Upgrades and Add-Ons
My scope of services is as broad and inclusive as possible. I don't want anyone to think that cost should prohibit you from getting the newborn photo session of your dreams. Mini sessions still give families full use of:
Newborn photography props

Access to my luxury studio, complete with a comfortable lounge area and baby changing station

Customization to match your home decor

Color and texture preferences, just like with a styled, full newborn session
Want the inside scoop on where I get my dreamy and precious newborn baby photo props?
Go here to visit Custom Photo Props, where I purchased the newborn fur basket stuffer.
Go here to visit Devoted Knits, where I purchased the newborn brown backdrop and matching wrap.

Book Andrea Sollenberger for Newborn Photos
When you need a "newborn mini session near me," I can help. If you are located in Gainesville, FL, or any of the surrounding areas, I would love to invite you into my studio for this experience. Whether you schedule a mini session or a full newborn photo session, it's my delight to capture and preserve your family memories. Go here to contact me for booking information. Feel free to also review my work as I regularly post on Facebook and Instagram.