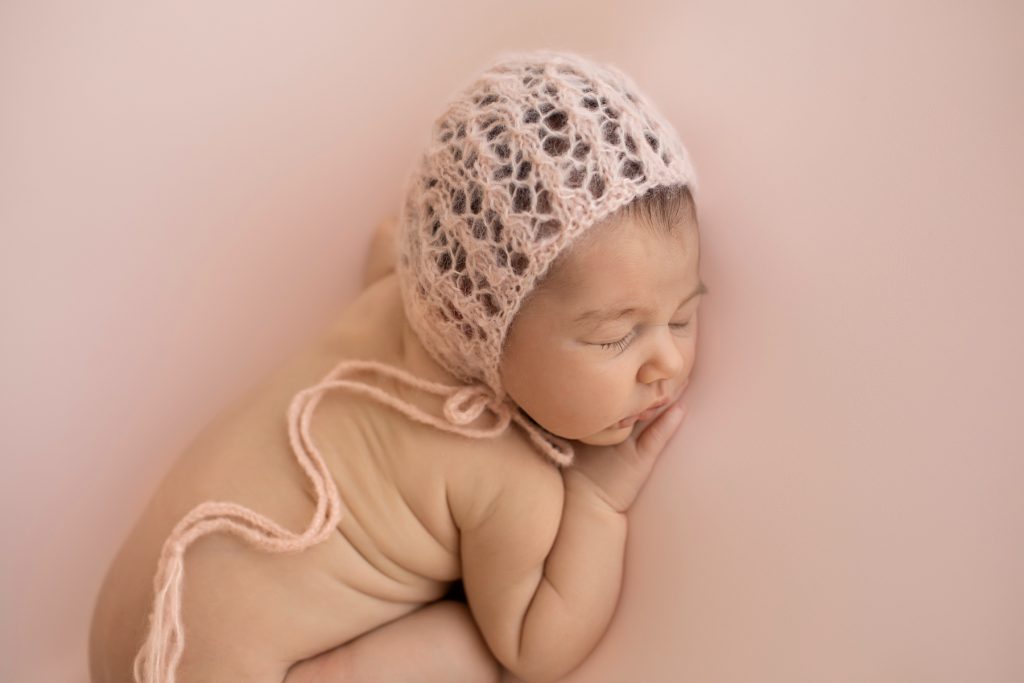 When do you take newborn photos? Whether you should choose 2 week old newborn pictures, newborn photos at 3 weeks or 4 week old newborn photography feels like an important decision before the baby is born. Choosing the best time for newborn photos may be an important item to plan. But, let's face it, once your bundle of joy has arrived, it can be hard to know when to take newborn photos. Babies change very quickly. As someone who knows how to take newborn photos, I also know that there is a critical window of time. In other words, there is a "best time" to take newborn photos.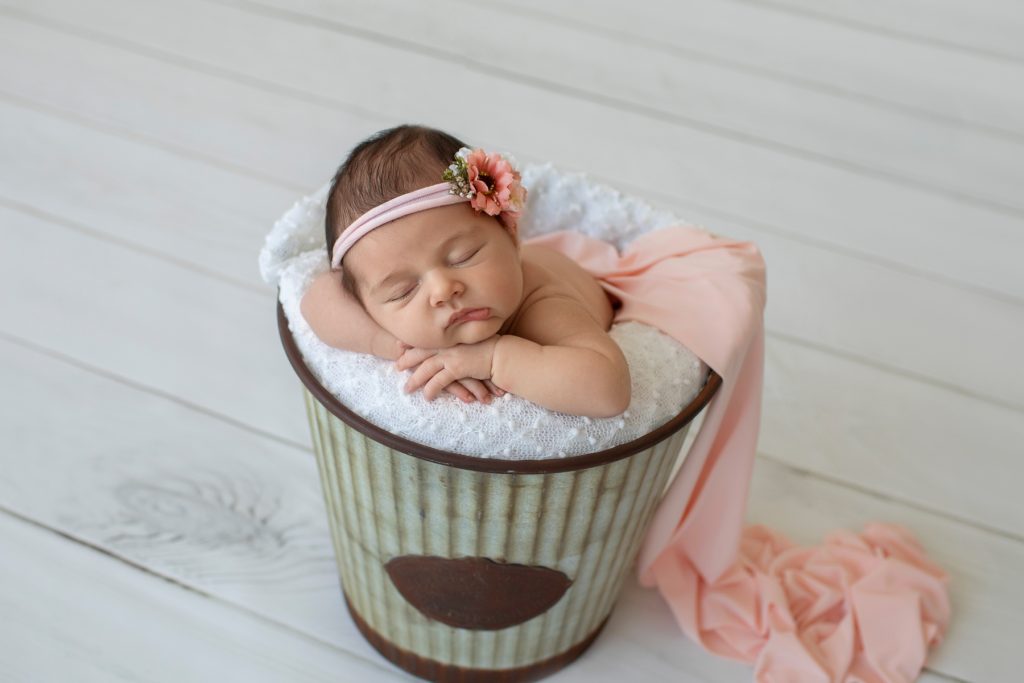 When to Take Newborn Photos: What is the Best Time?
The baby featured in this post was photographed at 9 days old. The best time to take baby photos is between 7 and 14 days old. Knowing when to take baby pictures helps your scheduling and planning. Within the first and second weeks of life is the best age for newborn photos for a couple of reasons:
Many

newborn baby photoshoot ideas

include babies in baskets, buckets and other adorable props. This requires that the baby is still "tucked up," with their limbs close to their body. With each week that passes, limbs stretch out and make these

baby photo ideas poses

a little more difficult.
The

best time for newborn photos

is also somewhere within the first couple of weeks because the baby is still very sleepy. This cuts down on wait time during awake time! A peaceful, sleepy baby will cooperate and create great photos.
Masterpiece Artwork:
Newborn Baby Photography
Sweet Penelope has two loving parents: Diana and Dean. Diana is an attorney and Dean is a surgeon in residency at the University of Florida's Shands teaching hospital. They came to me on the recommendation of their friends, whose newborn I photographed in 2018. Newborn baby photography benefits enormously from referrals. It's gratifying to see how word of mouth carries! Karen and Glenn, the friends who referred me for personal photography, relocated from Gainesville to Alabama. Despite two years passing, these happy clients send their friends my way. And I am grateful! Diana and Dean came at the best time for newborn photos and let me capture newborn Penelope.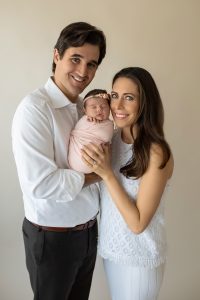 Precious Infants:
Heirloom Photos
Capturing memories in my fine art portrait photography studio is a privilege. Newborn Penelope came my way and I was able to connect with her parents to understand the style they wanted to achieve. This is a vital step for me. I interview each client so that I can create the right setting, use the right baby props and have the right color scheme to suit their tastes.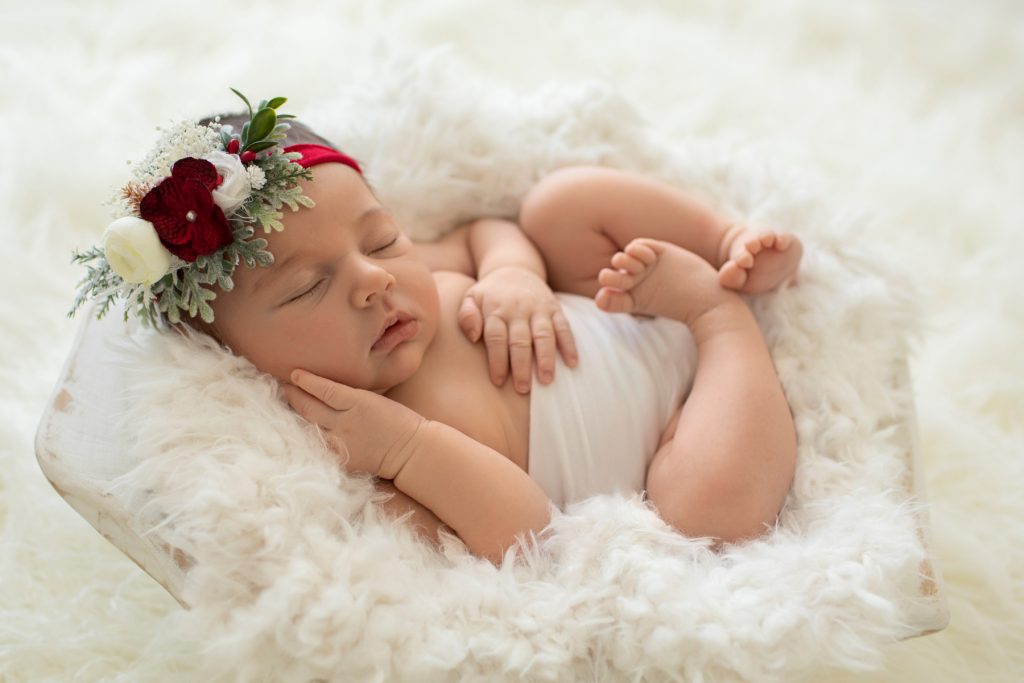 Penelope's mom, Diana, was especially interested in a "soft and fluffy" look. Diving deeper, I came to understand that she was drawn to white and pale pink. She loves flowers and fur. Because Penelope was being born around Christmastime, we also decided to tie in some seasonal elements. Let's face it, anytime is the best time for newborn photos with festive additions!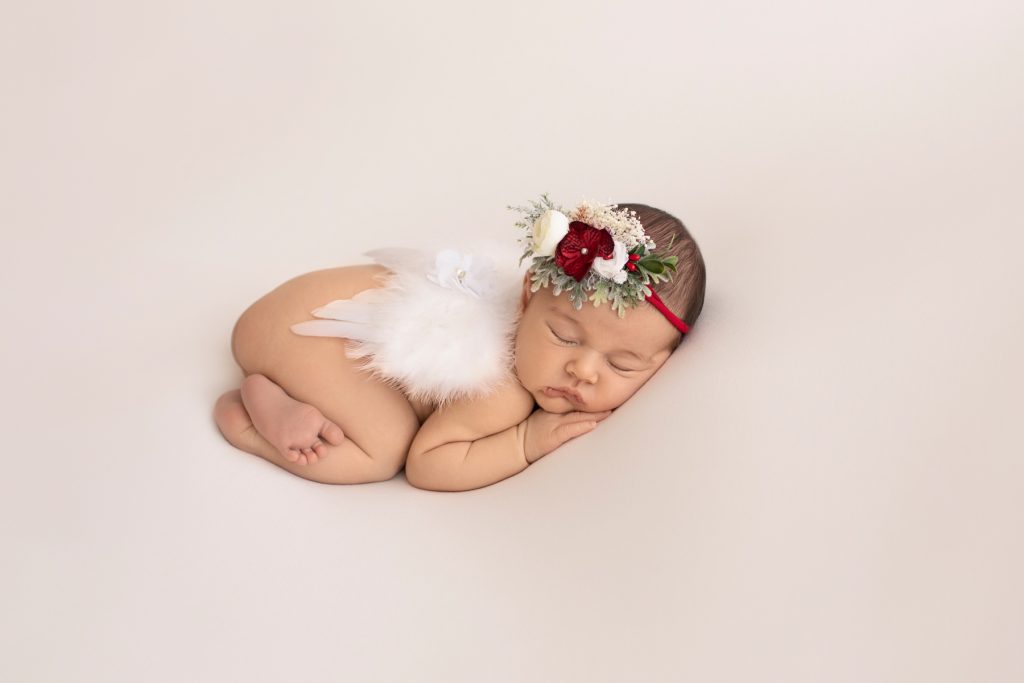 Baby Photography Tips: The Best Time and More
I used many colors, textures and decorations in this newborn photography session. For some of the photos, Penelope was naked with white angel wings and a floral Christmas head tie. In other photos, we created a great visual with various, soft textures and colors. Penelope's mom contributed creative ideas that added to our range of poses and shots.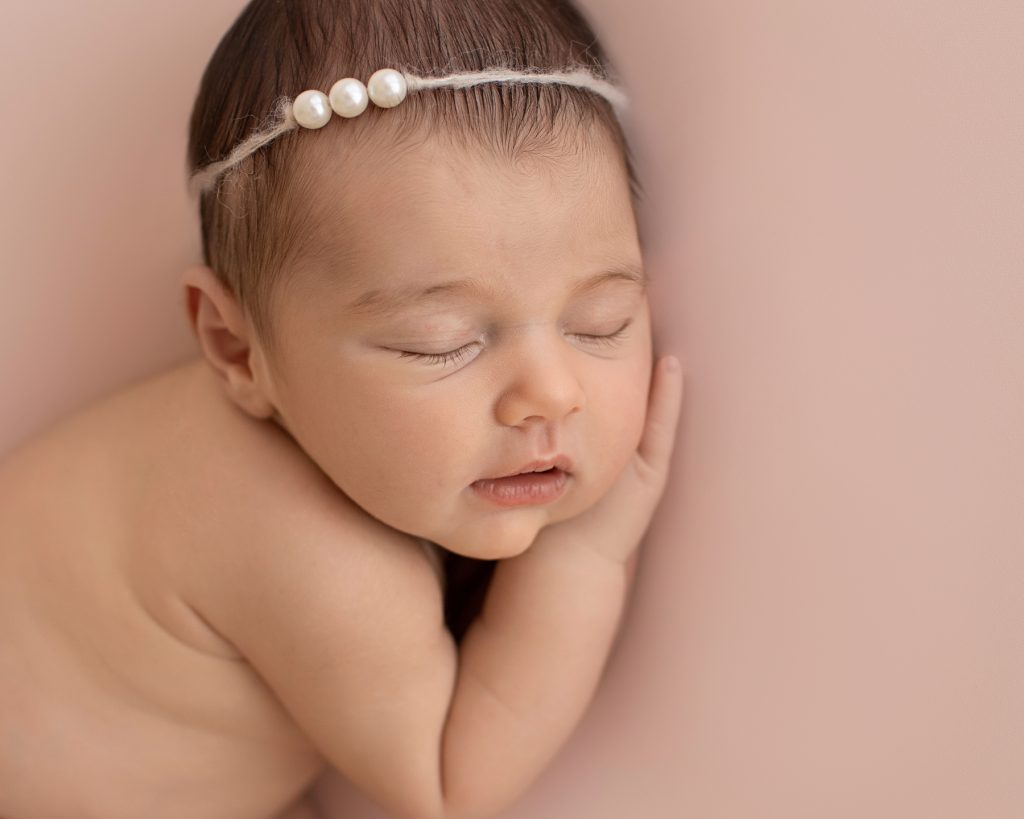 It is important for me, as a photographer, to deliver the most magical and meaningful product to my clients. I understand how sacred each season of a child's life is, beginning with those precious, first breaths. When families come my way, I cherish the personal connection we make and the beautiful artwork we create.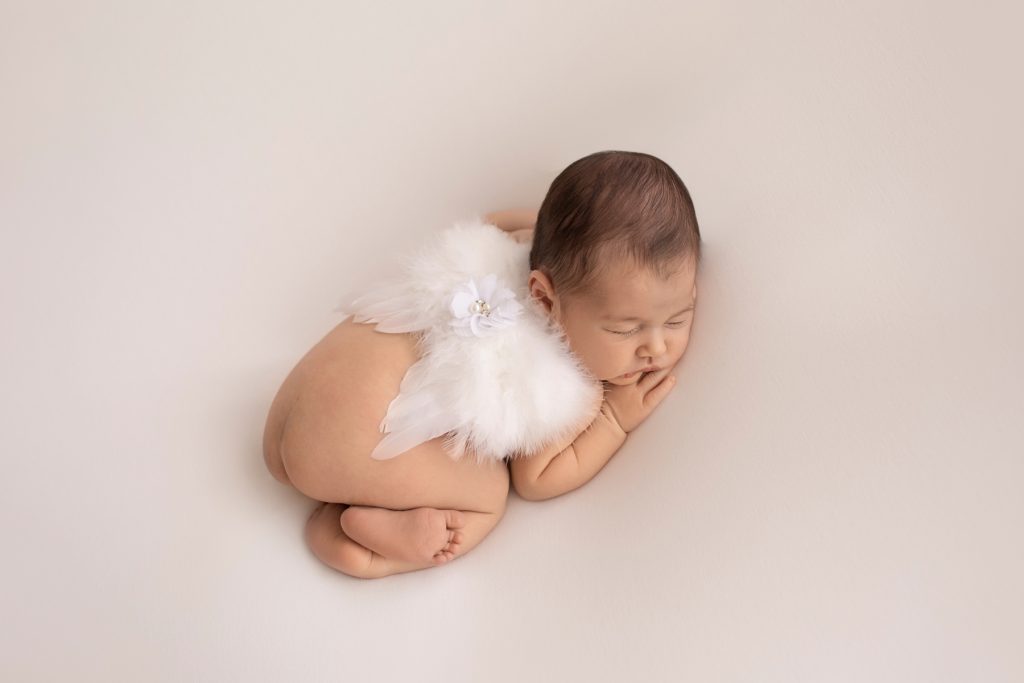 If you are hiring a newborn baby photographer, might I suggest the following:
Schedule your session at the best time for newborn photos: that sweet spot between the first and second weeks of life.

Select a photographer whose work you admire for specific reasons: lighting, props, angle and how their photos make you feel.

Commission a newborn photographer who is educated and experienced in newborn safety and handling.

Consider how you want to enjoy the masterpiece artwork: will you print on a large scale, order canvases or heirloom photos?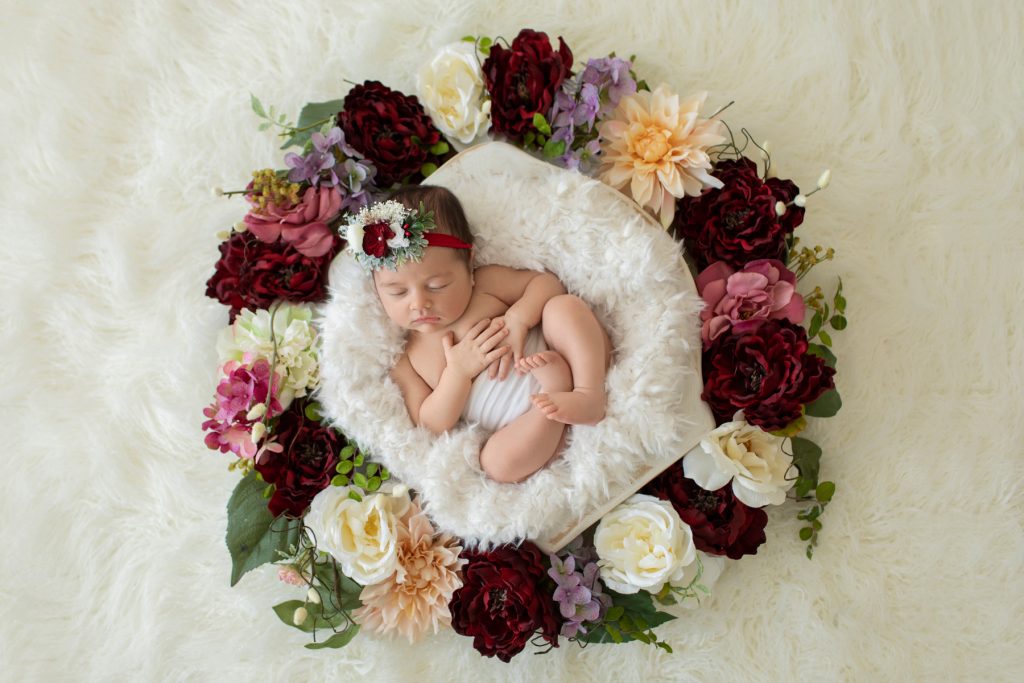 For instance, I always recommend new clients (who typically come to me from a google search) to browse my newborn portfolio and other work. They can also follow me on Facebook or Instagram, to get an idea of the kind of work I am currently doing. It's also vital that you trust and generally like the person you trust to take your newborn's photos.
If you are looking for a newborn photographer, feel free to go here to reach out to me. I would love to capture your new one in all of their sweetness!