When my newborn mom, April, asked me during her pre-session consult last fall for purple and teal as her newborn session color choices, I did not know that purple and teal were a trending color combination for decorating right now. Where have I been? Working a lot in soft muted shades and neutrals with babies, I suppose. April planned on using these dark colors to decorate the nursery for their twin girls. We chose a dark grape and a deep teal with aqua, because this mama loves jewel tones.
Now that my eyes are open, I am seeing purple married to teal everywhere I look. They are combined in fabrics and clothing, pillows and bedspreads, and even side by side in the flower aisles. I found these gorgeous flowers beside each other at Hobby Lobby  Here's the floral set up we styled for photos for the twins' nursery wall art, uniquely created for their home!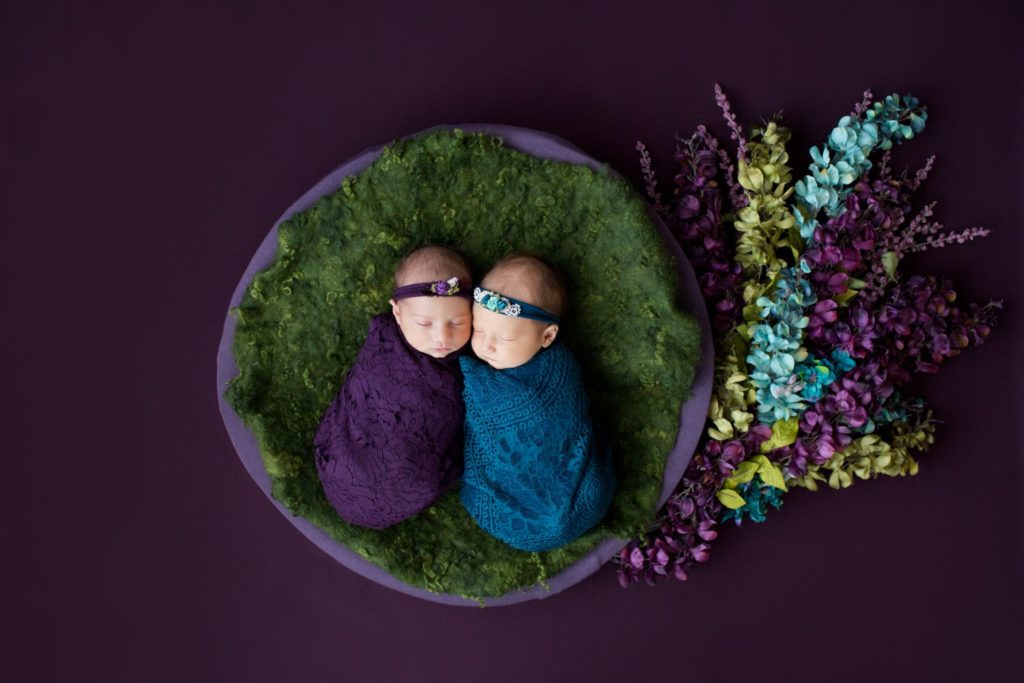 I love getting baby girls into the studio and creating set ups with flowers. You get to choose your own colors for your newborn photo shoot during your pre-consultation. This way, your newborn photo session is planned according to your own decorating style, and your wall art truly fits the nursery and family spaces of your home.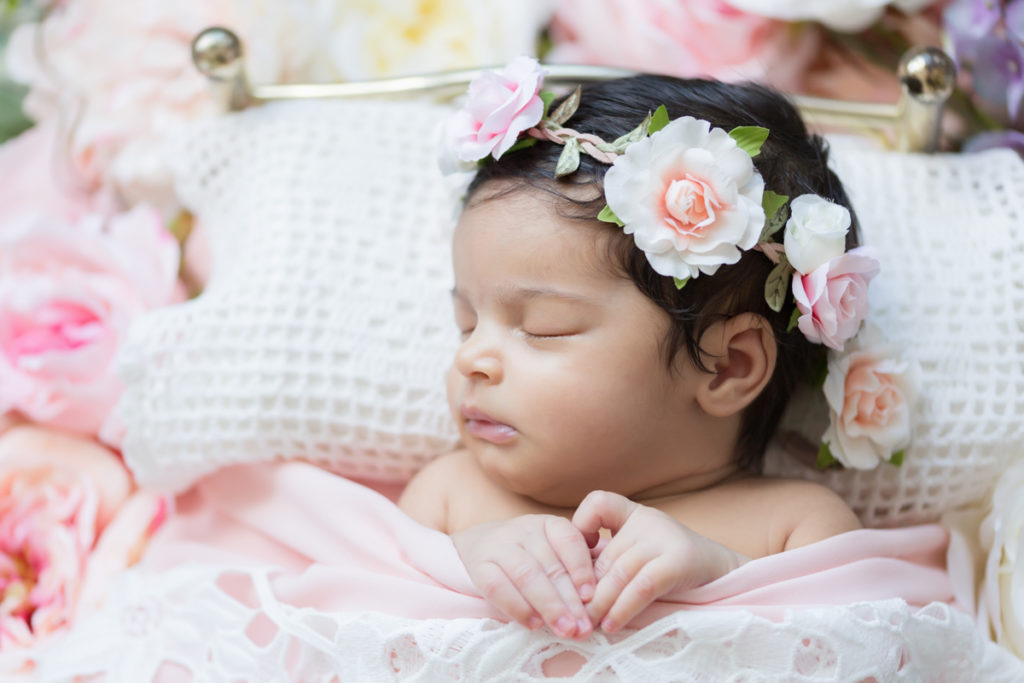 Here are a few more newborn photos with floral set ups that were styled for moms who told me their color preferences and decorating styles in advance. By describing the space where they would like to hang a portrait, I can style their session for photos with colors and textures that match their home décor. When we meet in advance at their pre-session consultation I have time to see and hear their vision and gather the colors and decorations that I might not have already.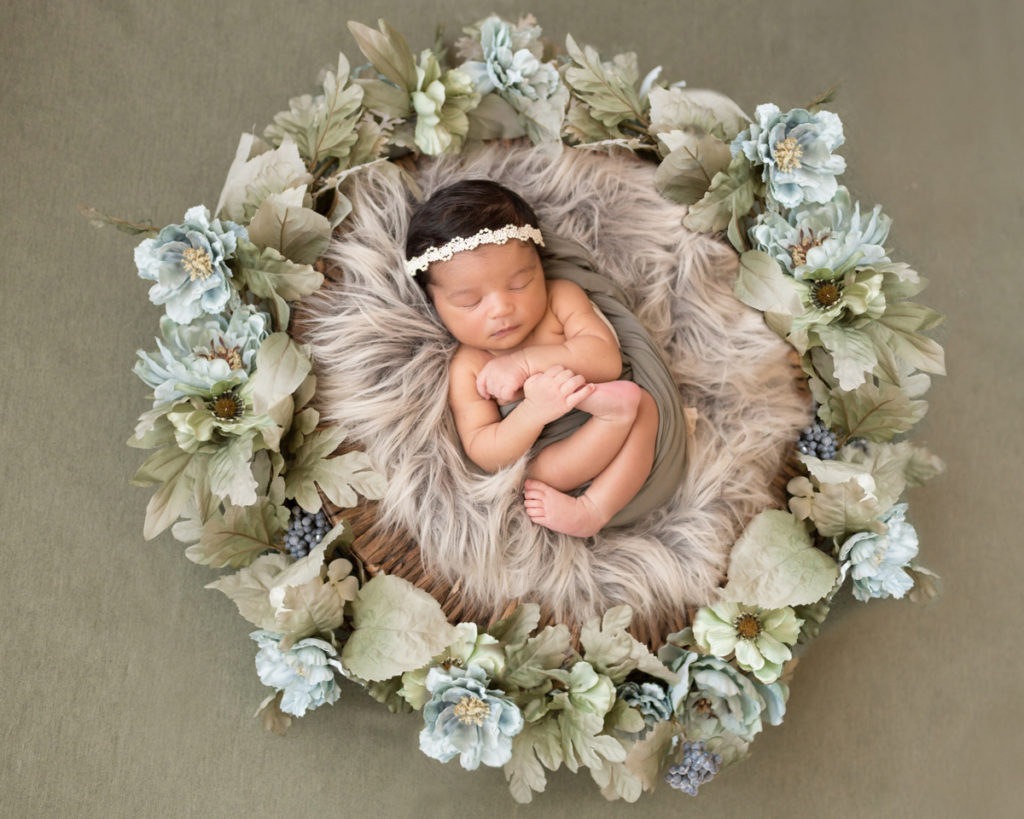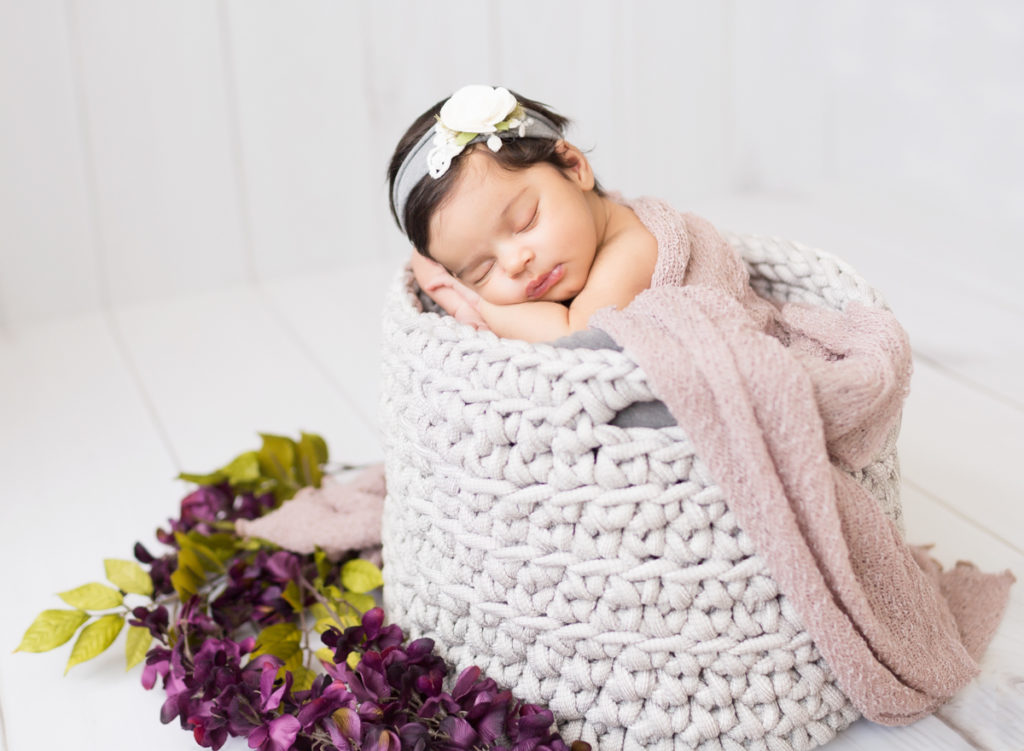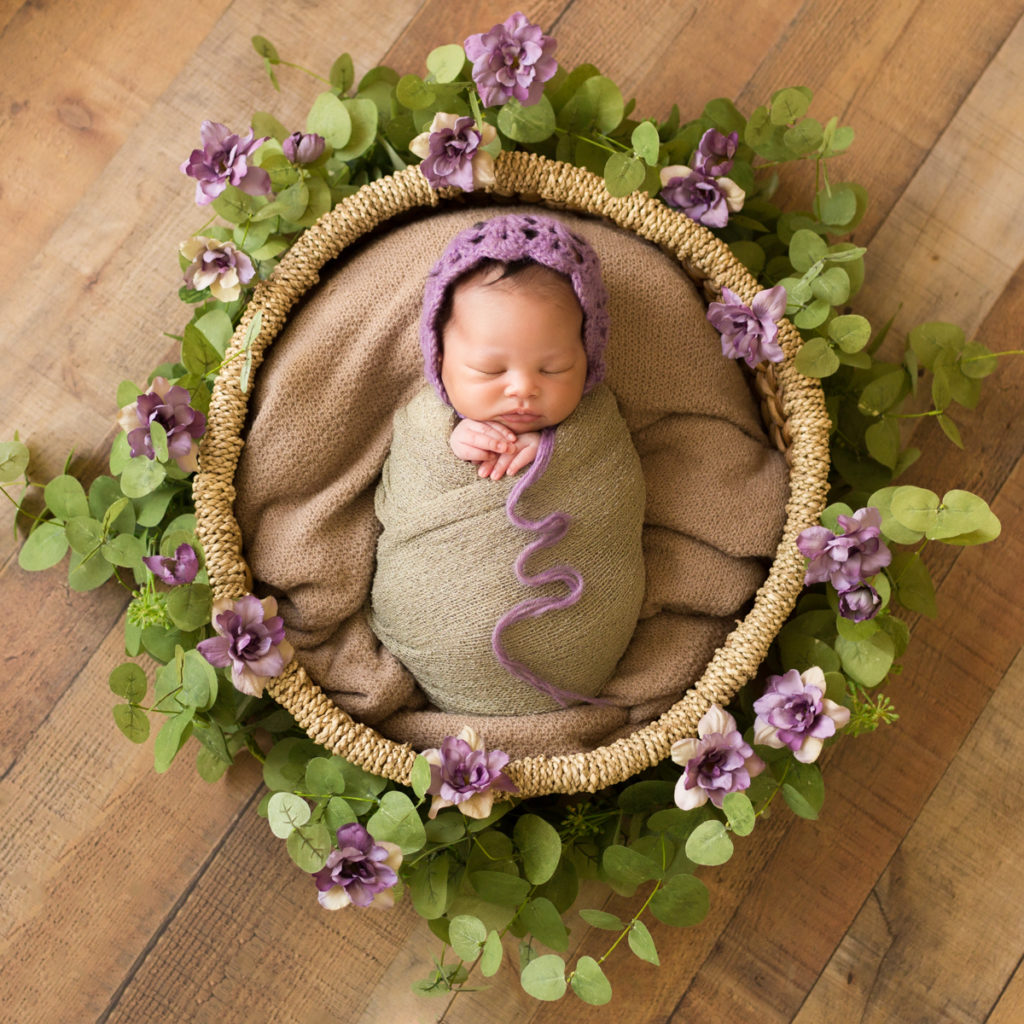 If you want to see a behind the scenes peek, where little newborn Ariela is sound asleep while her purple flower basket is being arranged just so, check it out here!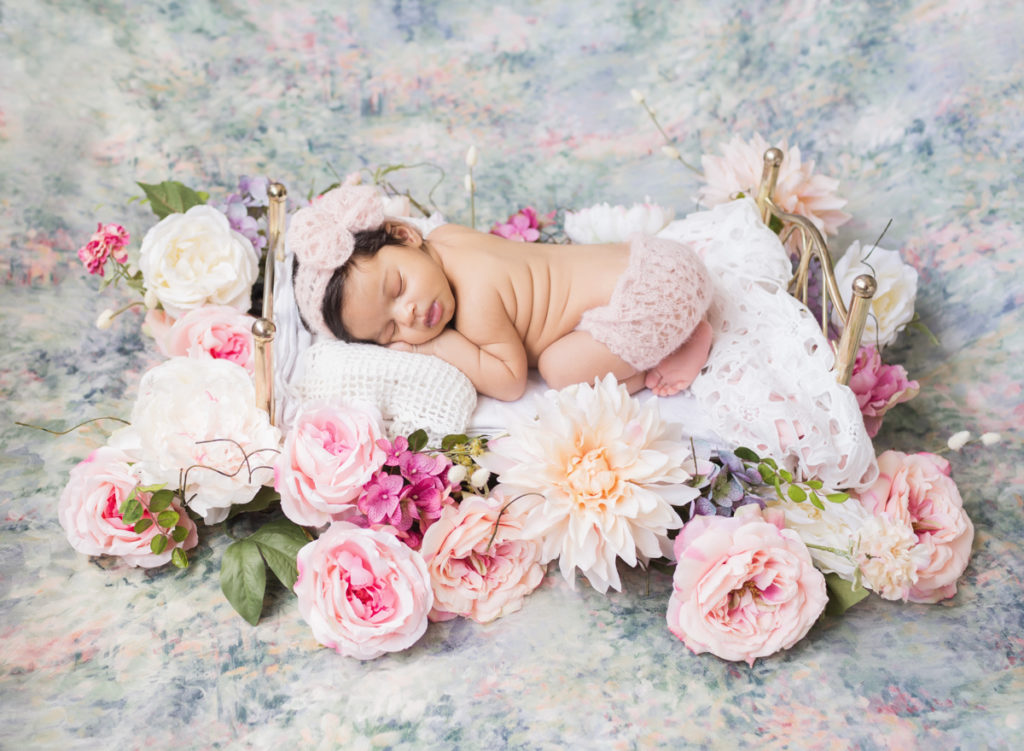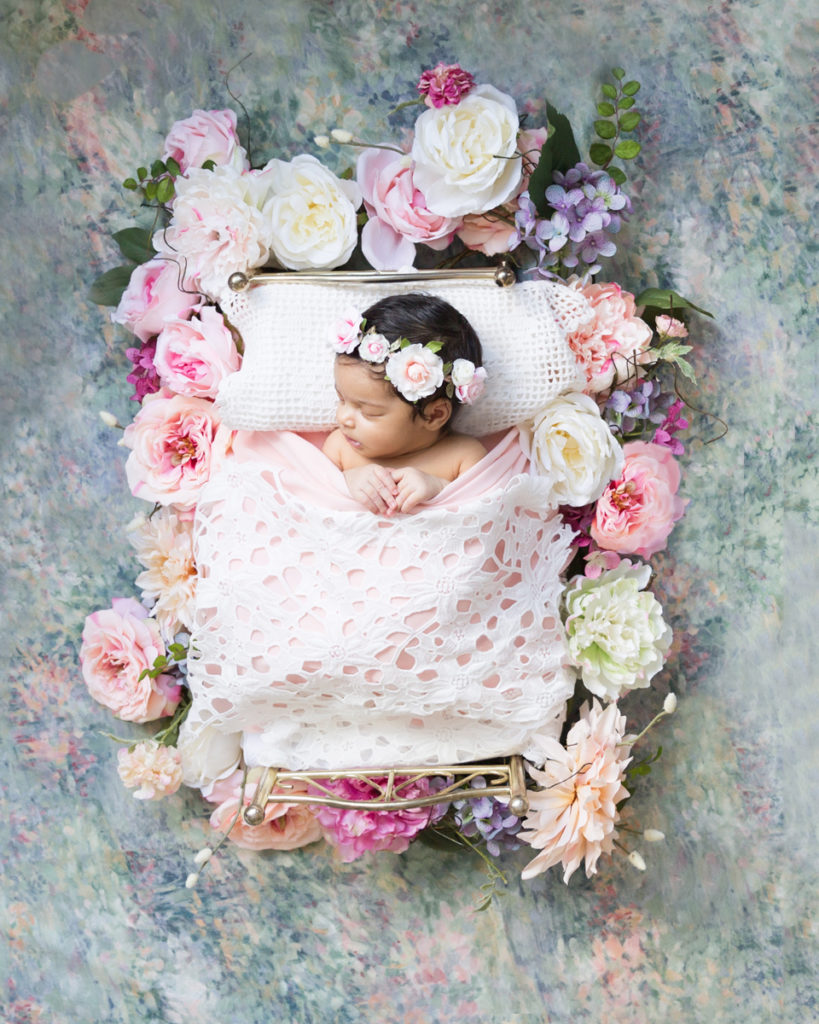 Pastels, muted shades, neutrals, deep jewel tones… whatever you choice is, your newborn portraits will hang in your home and should match your personal home decor and be the colors that you love to have surrounding you.
Visit this page to read about Our Studio and to learn more about the experience you can have during your photoshoot. Ready to book your session? contact me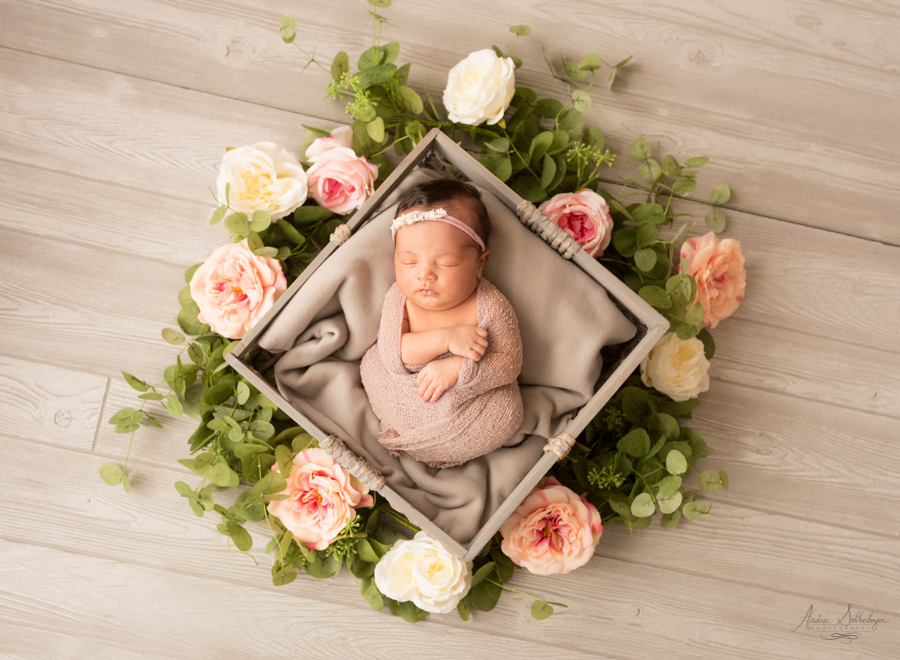 If you know someone who is expecting and might be interested in newborn and maternity sessions share this blog article with them! And feel free to ask questions about your session in the comments below.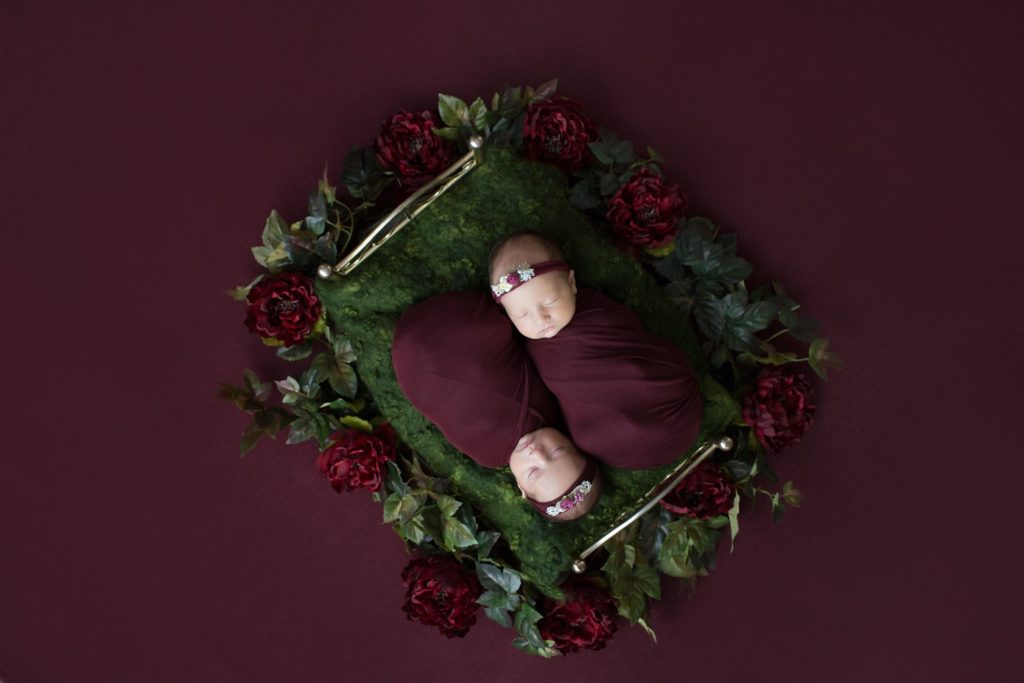 If you are in the Gainesville area and are interested in newborn, maternity, or family photography, I'd love to get to know you 352-213-1250! I would love to capture with photographs each stage of your little one's growth from their youngest days, for your family to treasure for years to come.