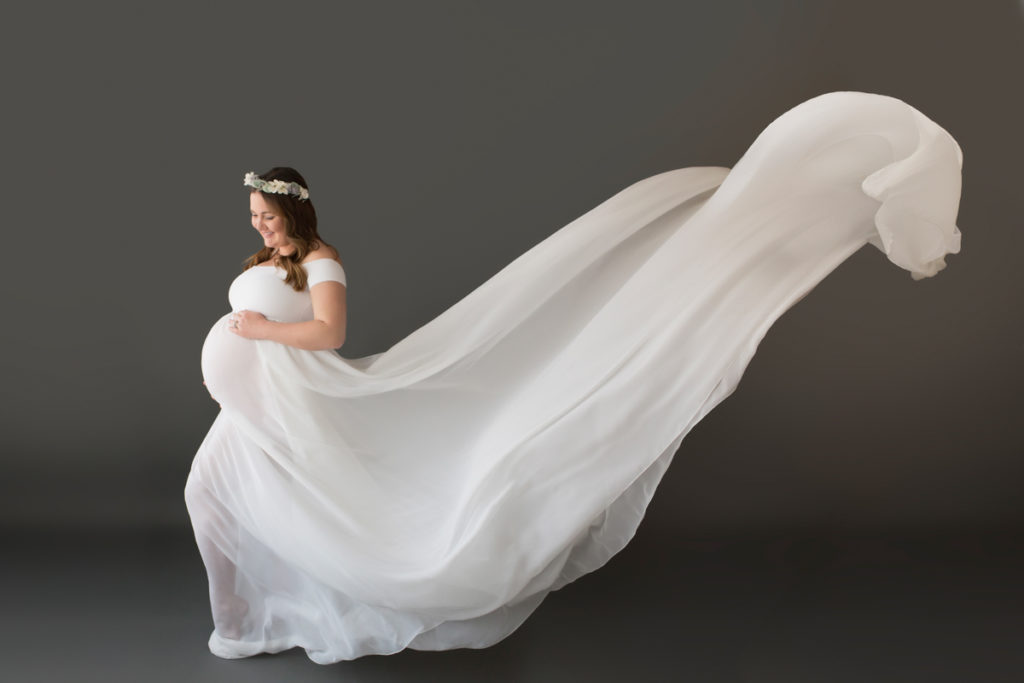 Sharing the joy of your newborn starts during pregnancy. As you prepare for your soon-to-be little one to arrive, preparations can be stressful. Maternity photos can actually allow you to unwind and enjoy the moment. Pictures of this time will serve as a beautiful reminder of the miracle you carried inside your womb. The wonder of a baby growing within you, the anticipation as you await your first meeting, and the dreams you are already dreaming for your growing family are celebrated with pictures. Your maternity photos play an important part in documenting this journey. They are moments you will cherish for a very long time.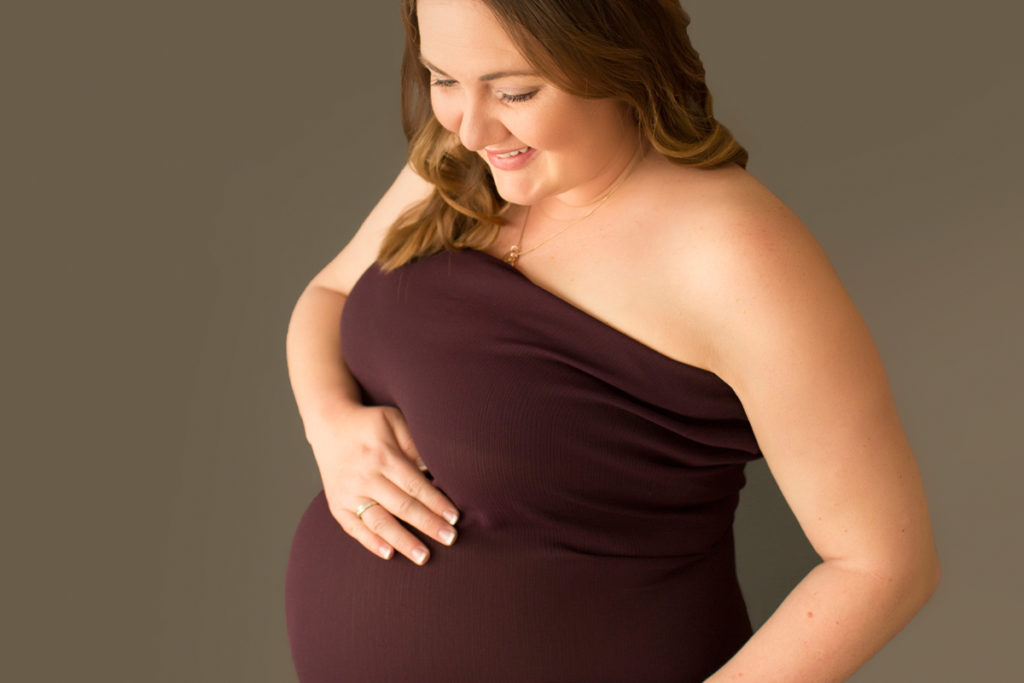 Janet was not planning to have maternity photos made. She was thrilled to get her newborn session booked and confirmed, knowing that my schedule does fill up and newborn sessions work best at 7-10 days from birth. She thought she could forgo photos of her belly, though. It was her husband Nick who recognized that she might later feel that she had made a mistake. He contacted me, unbeknownst to Janet.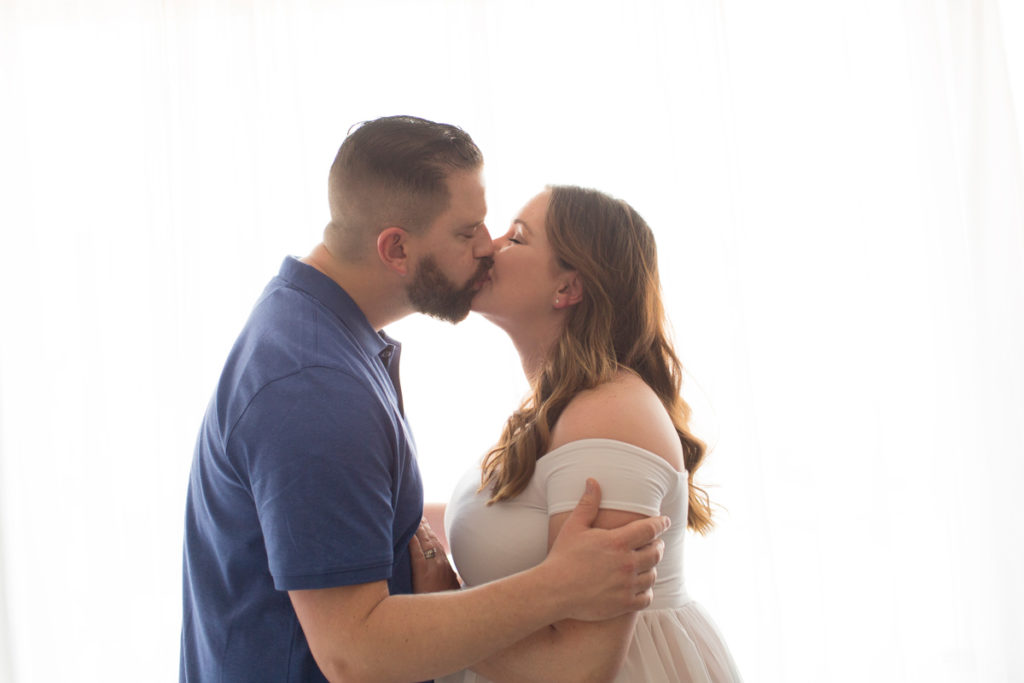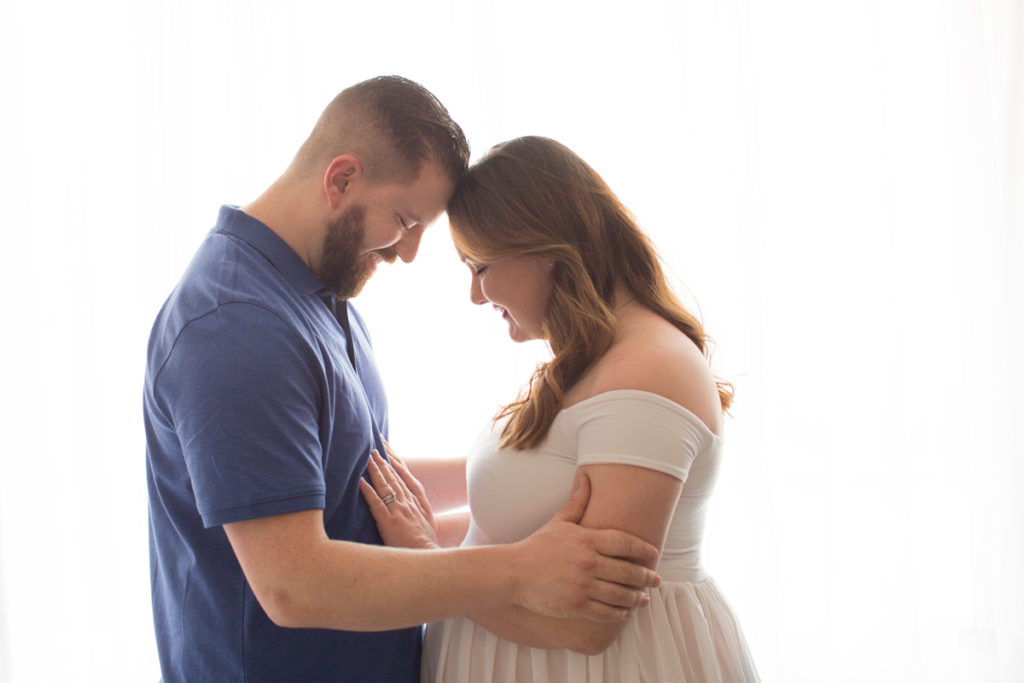 Maternity sessions are typically 1 hour in length and can be scheduled to take place in the studio or at an outdoor location. The ideal time for photos of your nicely rounded belly is between 30-32 weeks, before your belly feels too heavy.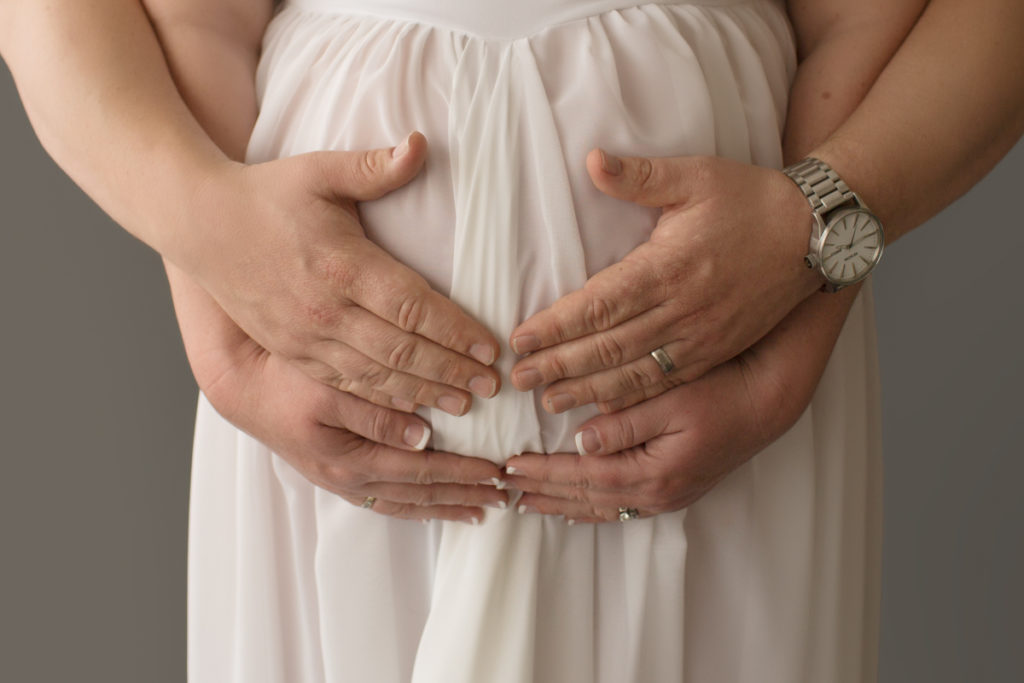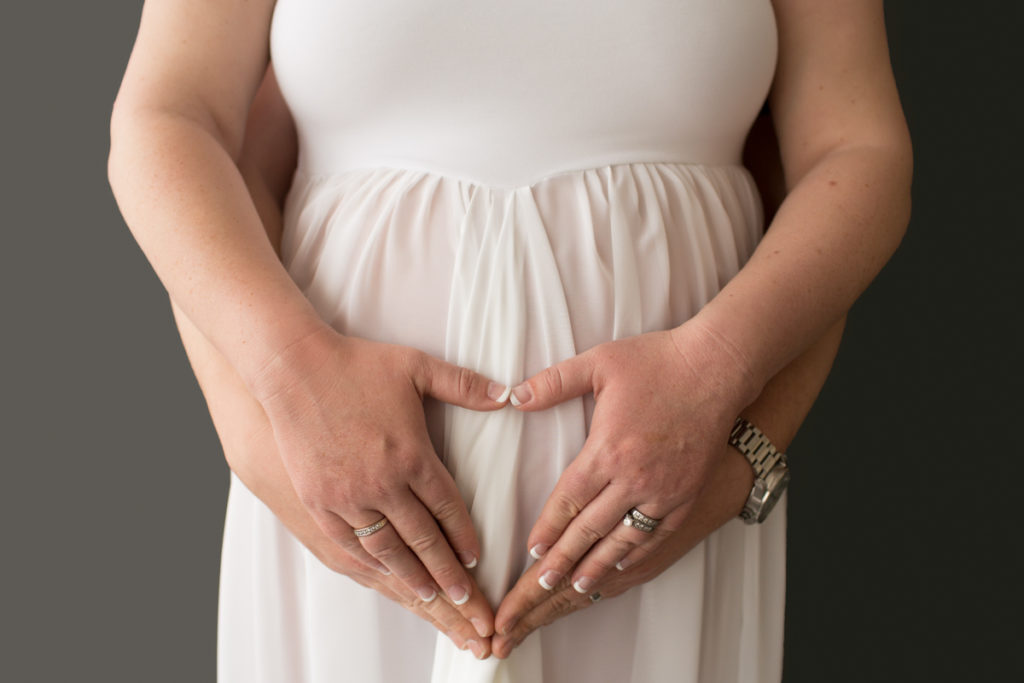 What will you wear? You may bring your own maternity gown if you choose. But our studio has a complete maternity wardrobe of beautiful gowns for your baby bump. These are available to our pregnant moms at no extra cost. We even have shirts for dad if he can join us for a few photos. We will work together to stylize your session so you can save shopping time and wardrobe money. Professional hair and make-up is available for an extra charge.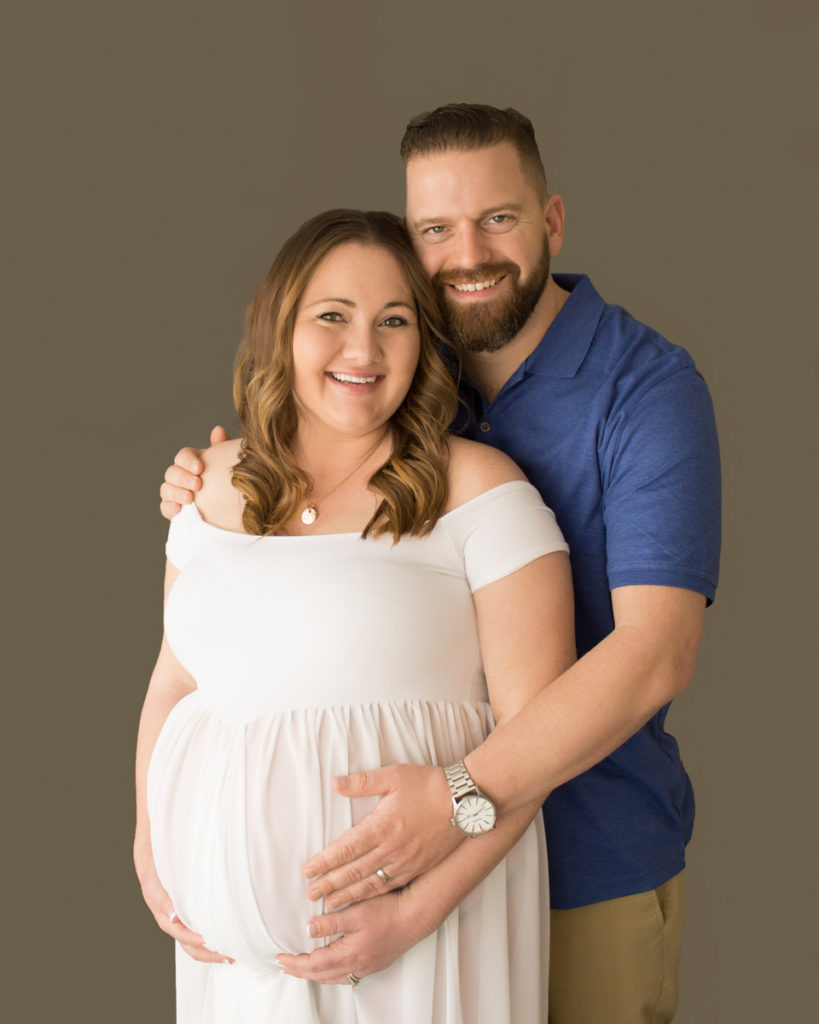 Will you wish you had professional maternity photos taken once your pregnancy is past and your newborn is safe and sound in your arms?
After the birth of her newborn, James, Janet put it this way: "If I could hold onto every minute of this sweet baby I would. I am so glad my husband surprised me with my maternity photo shoot. Andrea helped me document the memories of holding my baby within, and the marvelous feelings of becoming a new mommy."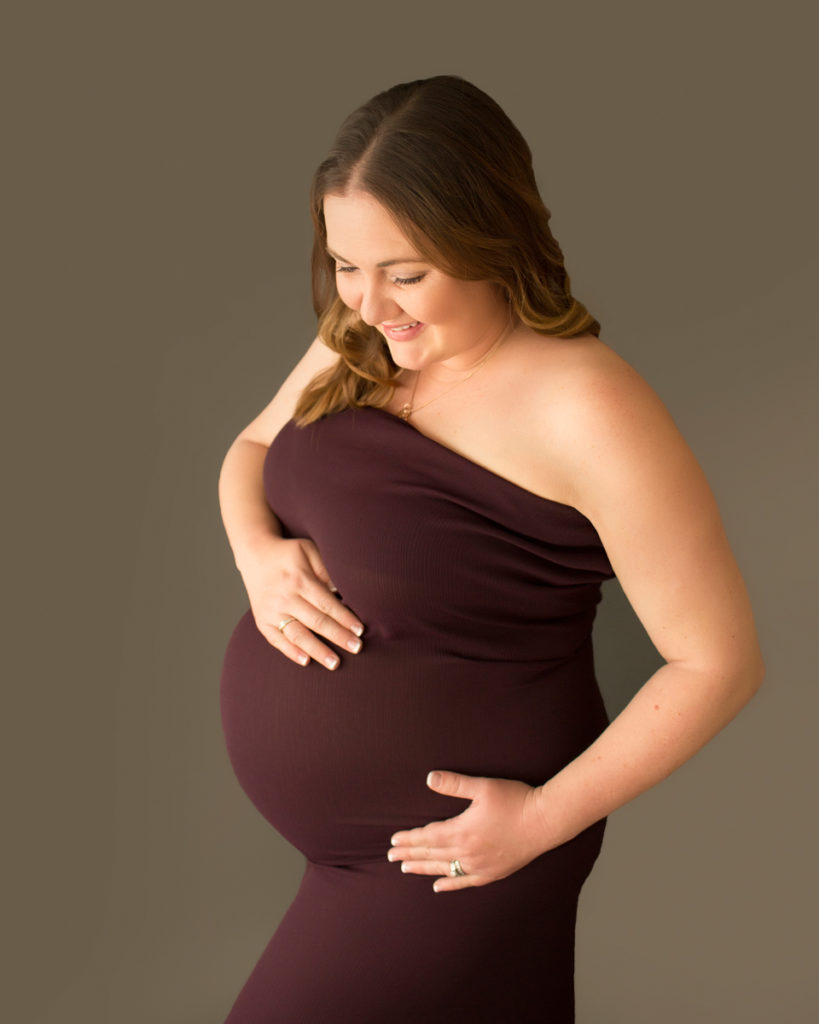 This collection of maternity photos shows the joy and the love that Janet and Nick had even before they met James face to face. Now that James has been born, these photos will magically take them back to the excitement that began so long ago.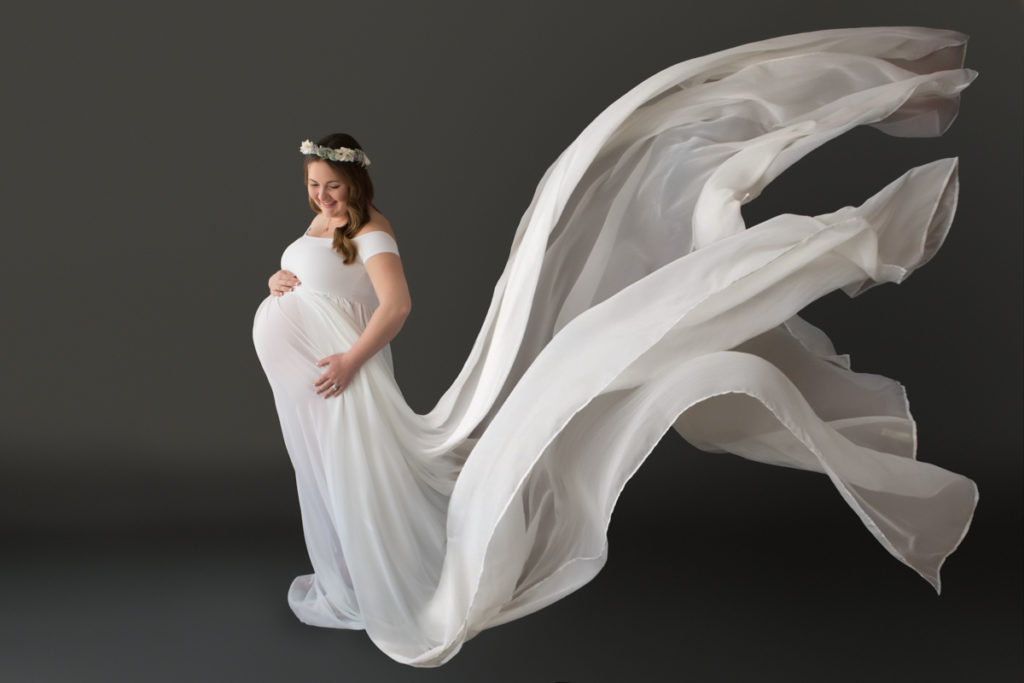 These are beautiful moments that deserve to be remembered.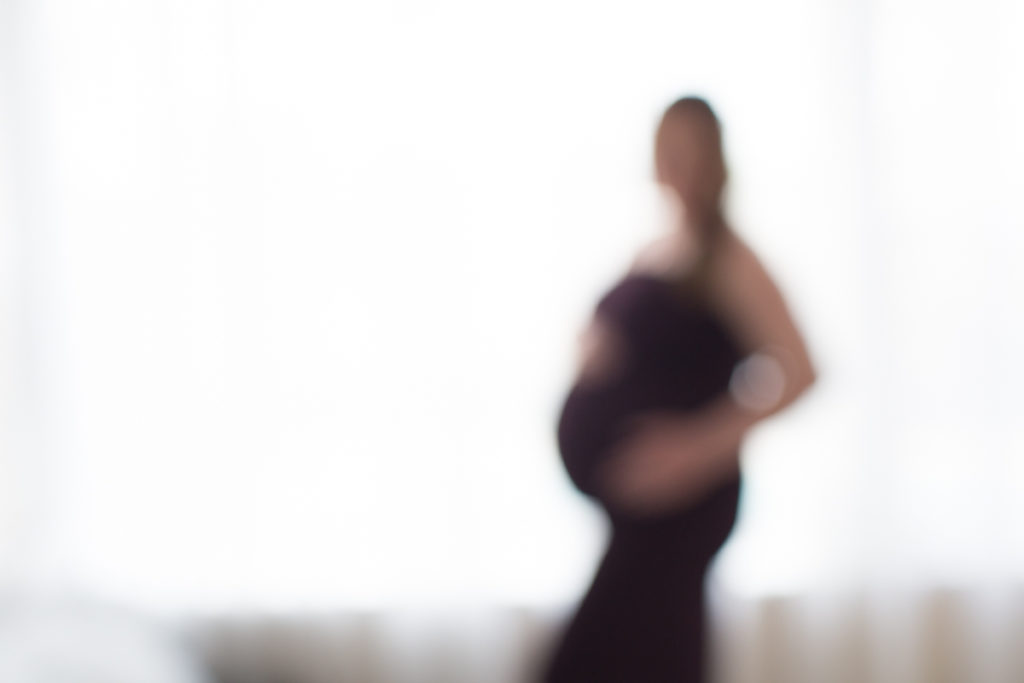 Feel free to call me at (352) 213-1250 or contact me  about scheduling photos of your baby bump!
Gorgeous gown @sewtrendyaccessories