Toddler photography is always fun-filled, full of smiles, games and quick action. Toddlers are just the best, aren't they? One year olds and two year olds encapsulate all of the wonder and whimsy of early growth and development.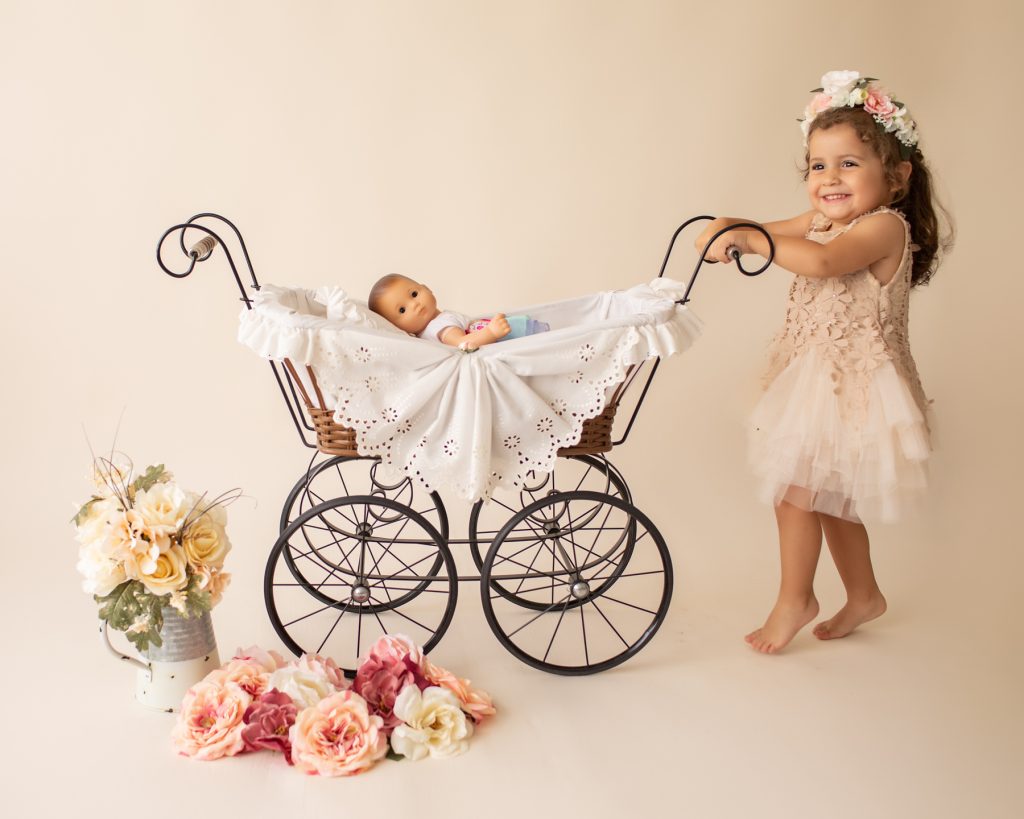 Childhood photography is a most beautiful opportunity to preserve these innocent and beautiful moments forever. Here is a recent toddler photoshoot I did with little Gabby. Her playful personality and precious smile were on display. I'm happy to say that her family received some beautiful and treasured toddler pictures during that sweet afternoon in my Gainesville, FL photography studio.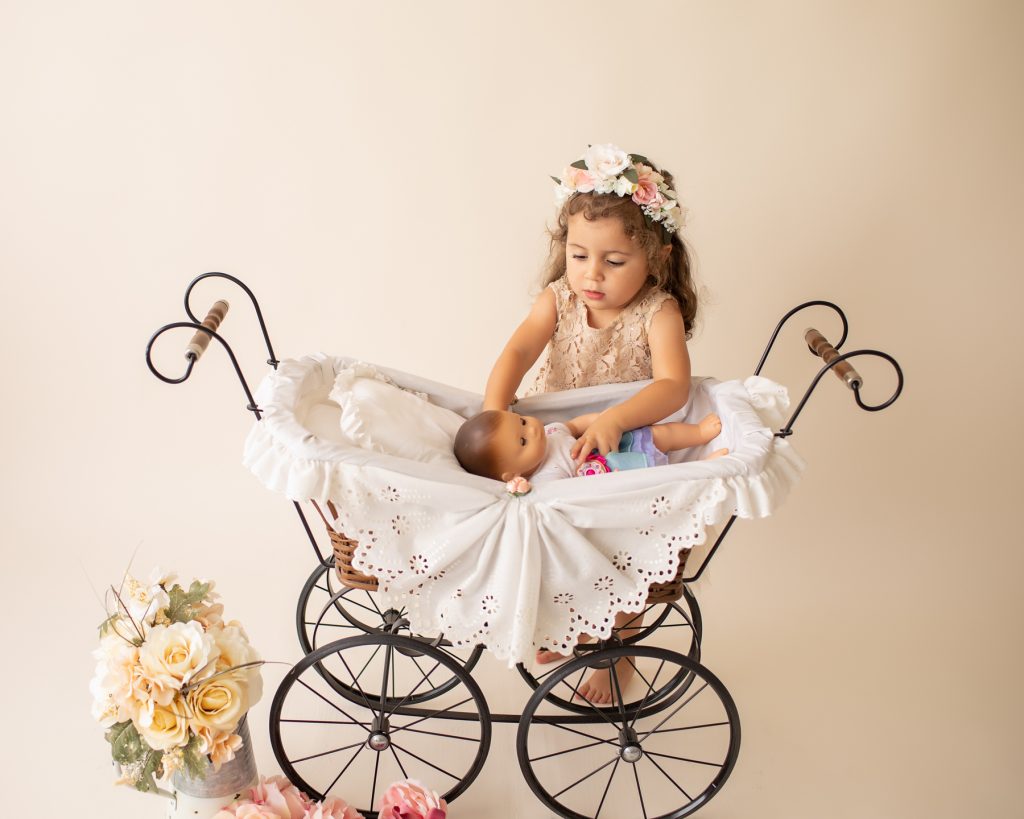 Toddler Portrait Photography
Toddlerhood happens right after babyhood and is marked by many milestones. Toddler photography captures the rapid growth, adorable behavior and changes that are occurring each day in your little one. Toddler portrait photography provides an environment where a skilled photographer can capture the essence of new personality traits and burgeoning curiosity.
Moms and dads love bringing their toddlers in for a special toddler photoshoot. We always work together to craft just the right setting. Because of this collaboration (and a good amount of creativity!), we always end up with plenty of fresh and fun ideas.
For Gabby, we selected a color palette that was soft and sweet, with some darker accents. It was the perfect blend of vintage and modern. The photos will endure, as there are neutral and colorful options that can be shared and beautifully printed to hang in their home. There was a great deal of romance in this photography session, with Gabby looking like the picture-perfect, loving little girl that she is.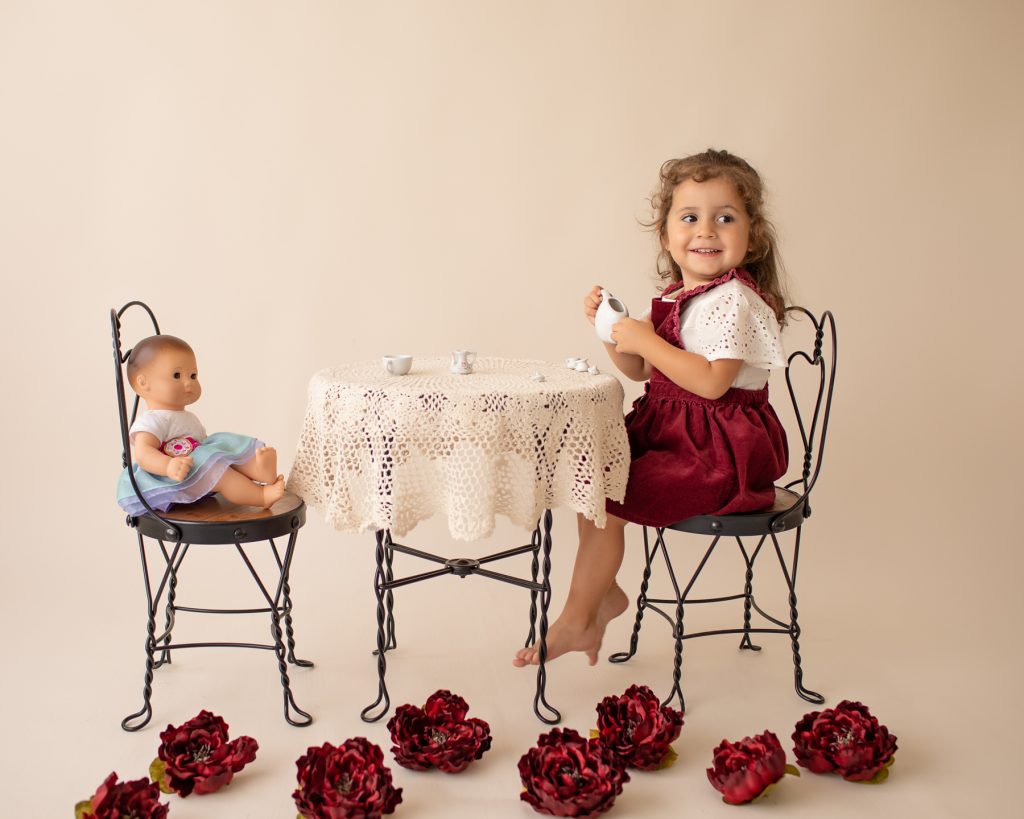 Toddler Photoshoot Ideas
Gabby was sugar and spice and everything nice. This busy two year old had a photo shoot with all of the feminine touches. One of the beautiful things about photographer toddlers and young children is the ability to capture candids. Because they are so intuitive and smart, they will want to explore their environment. As long as that environment is set up correctly, a professional photographer can get great toddler pictures. I offer toddler portrait sessions that can include both posed and candid captures.
Want even more toddler photoshoot inspiration and ideas? Feel free to look at some other childhood photo shoots that I have staged to perfection. Click each of the below to access the link to the story and photos.

Toddler Photography Props
Part of the beauty of toddler photography is the ability to showcase growing personalities. Gabby has a big and beautiful personality! We decided to capture all of this cuteness by staging a tea party. Gabby's tea party was replete with numerous toddler photography props. To support the theme, I set up her photoshoot to include:
Vintage style pram

Lace accents

Vintage style, child-sized table and chairs

A precious doll with coordinating outfit

Colorful flowers 

A floral head wreath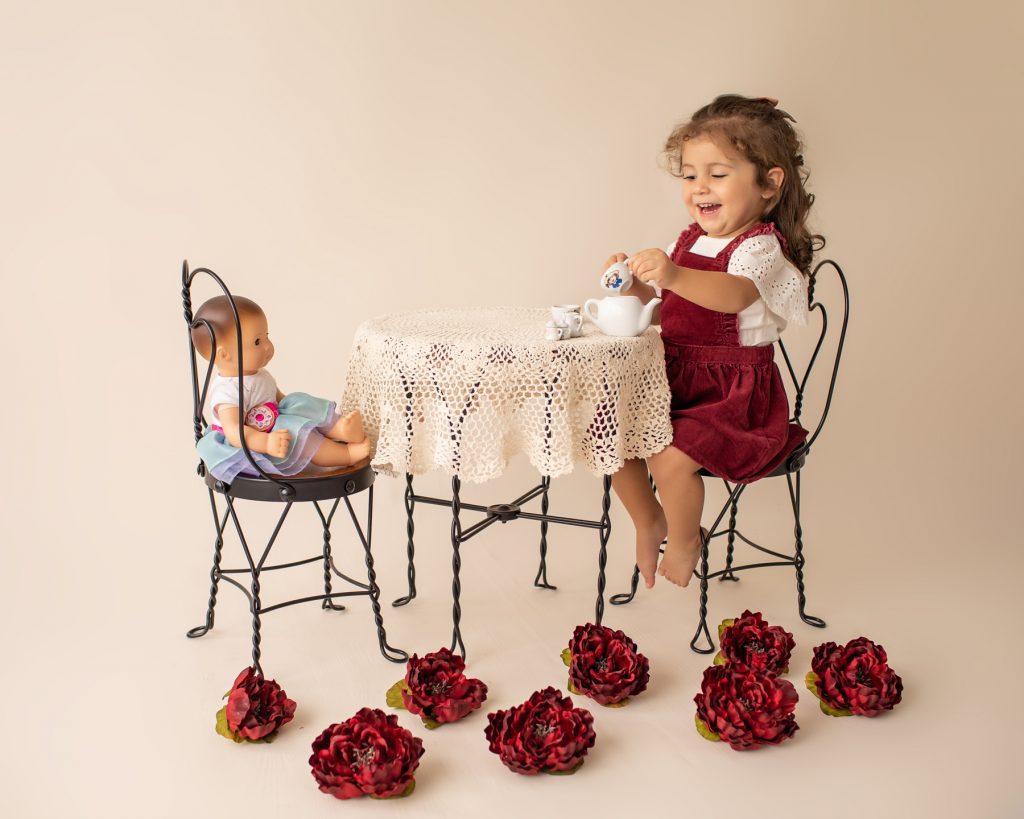 Gabby was decked out in an adorable, maroon bib dress. For a second outfit, she wore a gauzy, floral dress with shiny pearl accents. Adding all of these creative elements gave Gabby plenty of items to interact with, which drew her out and gave us all of the smiles, love and joy.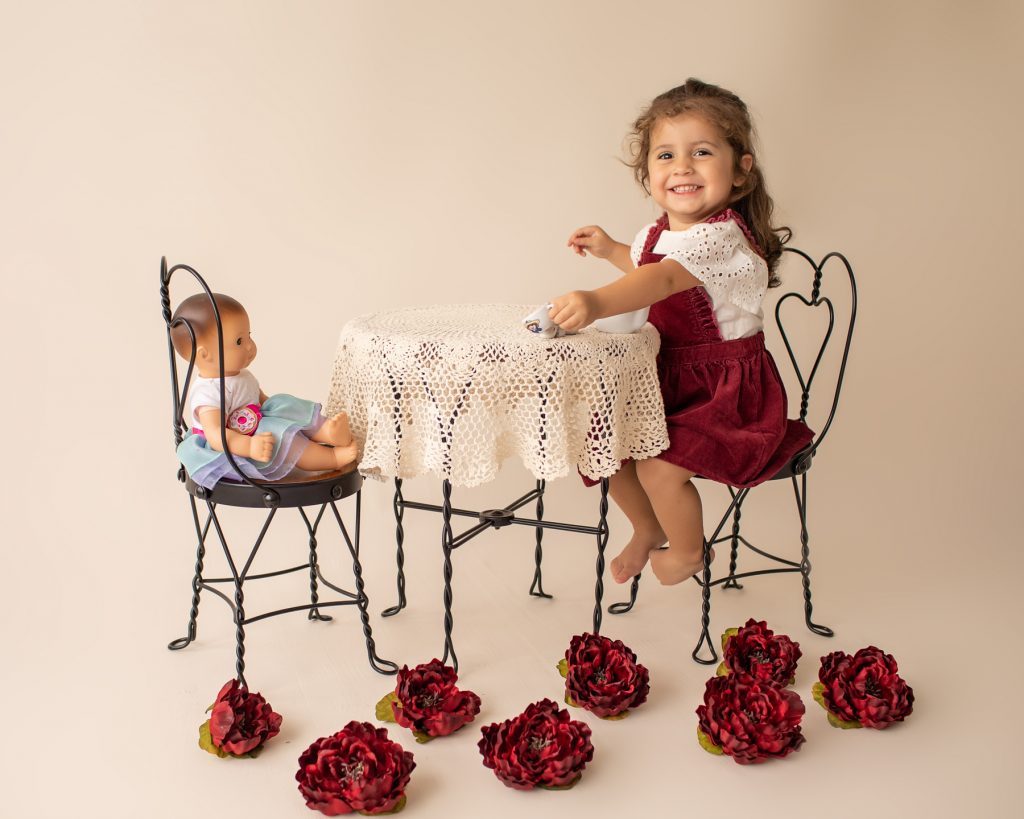 Toddler Photoshoot: Scheduling and Details
As a toddler photographer in Gainesville, FL, I provide families with numerous opportunities to capture their children at various milestones. Milestone photoshoots can be scheduled at:
Three month photoshoot

Six month photoshoot

Nine month photoshoot

One year photoshoot
Many parents love my toddler photography so much that they make it an annual tradition! Scheduling services with Andrea Sollenberger Photography does require an appointment and includes everything you need for a magical toddler photoshoot. My studio is fully equipped, comfortable and inspiring. I have all of the right props, textures and colors to stock the environment with everything for a successful photoshoot.
Here are some ways to get toddler photoshoot inspiration:
If you want to learn about upcoming availability, or ask any questions, go here to contact me.